These Super Easy Ground Beef Recipes are made with few ingredients and packed full of flavor with easy to follow instructions.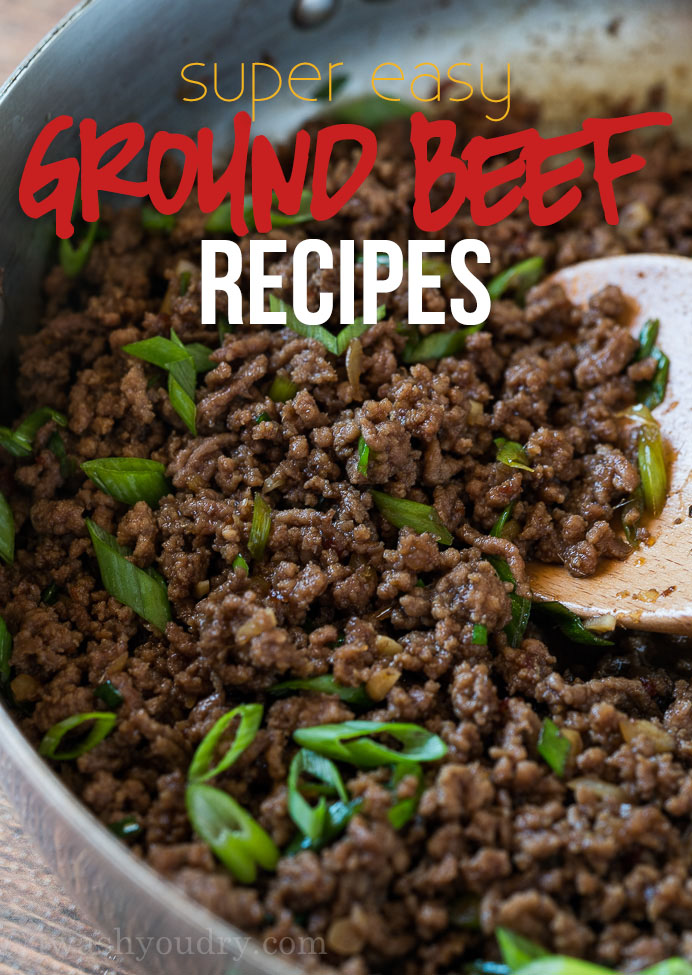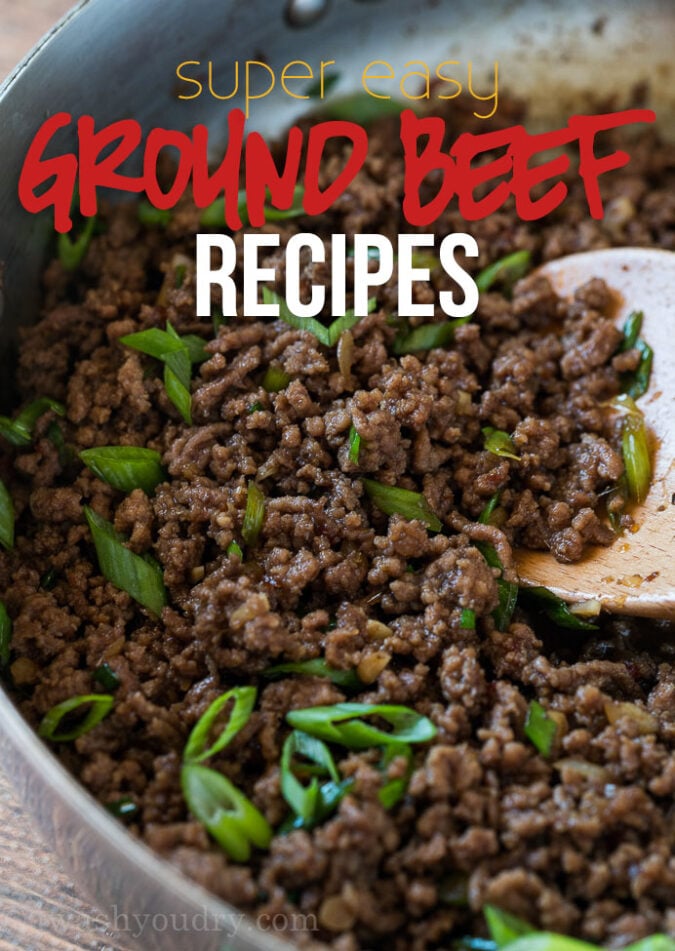 Ground beef is one of my favorite ingredients to start a dinner with because it's easy to work with and the variations of recipes you can create are endless! Not to mention the fact that ground beef is affordable and easily freezable, making it the perfect budget friendly choice!
One Pan Ground Beef Recipes:
Starting off this comprehensive list of ground beef recipes are these super simple dinners that can be made in just one skillet!
Italian Beef and Rice Skillet – This hearty dish is filled with subtle Italian flavors, veggies and topped with mozzarella cheese. Serve with a side of garlic bread and garden salad for a complete meal!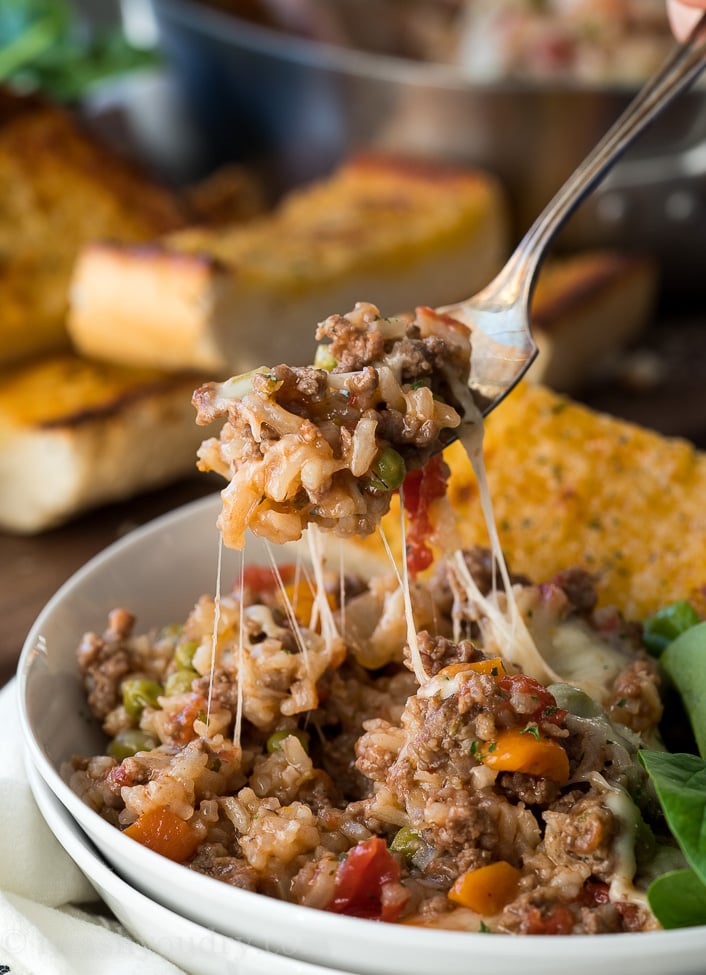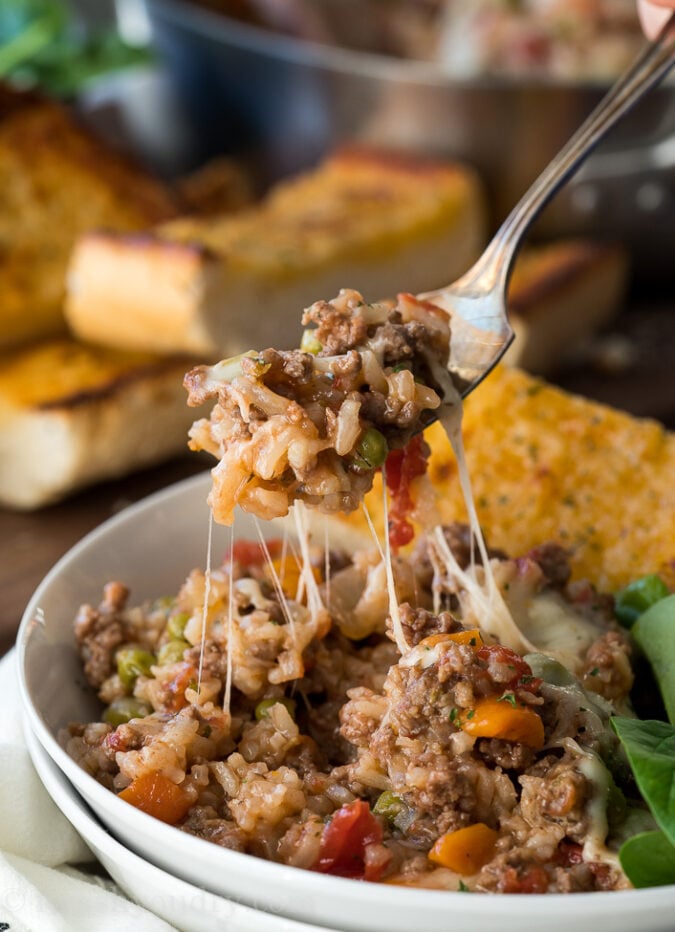 Sloppy Joe Tater Tot Skillet – Bring all the classic flavors of sloppy joes to the next level with this kid-friendly dish!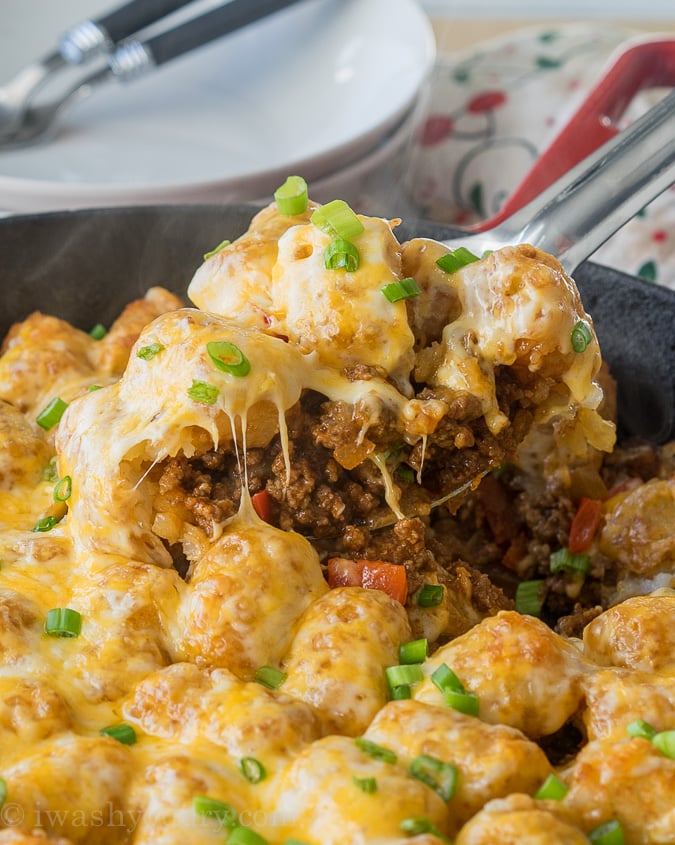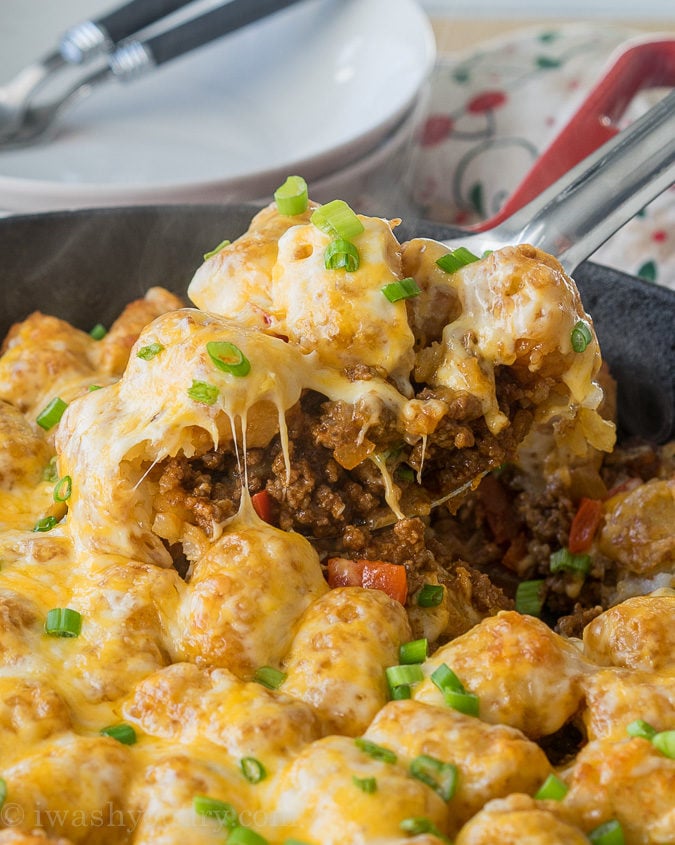 Chili Pasta Skillet Dinner – Hearty lean ground beef, beans, corn and pasta comprise this super easy, one skillet dinner.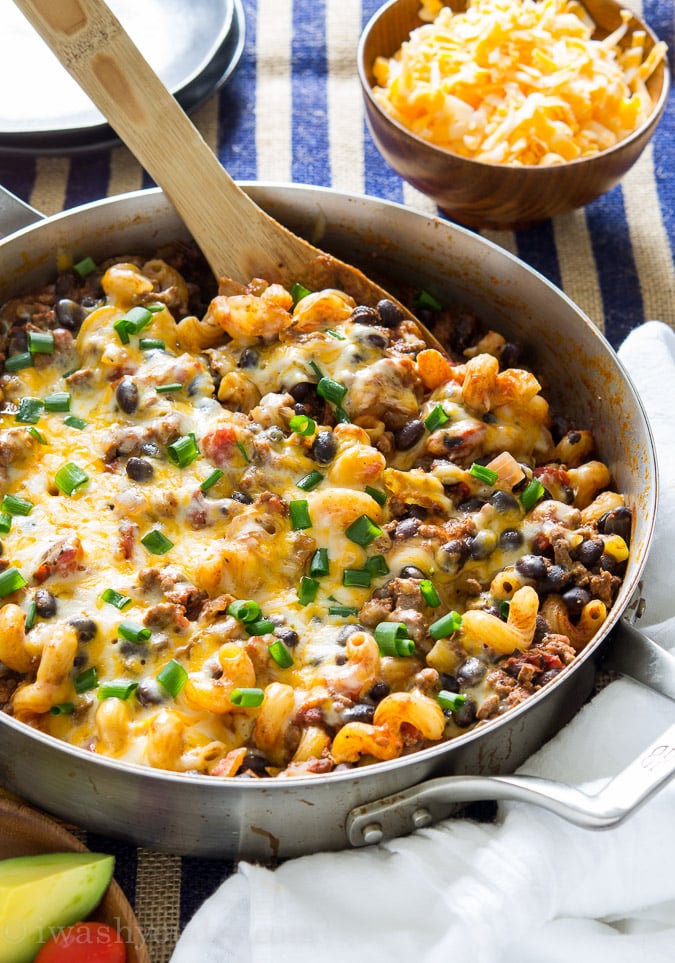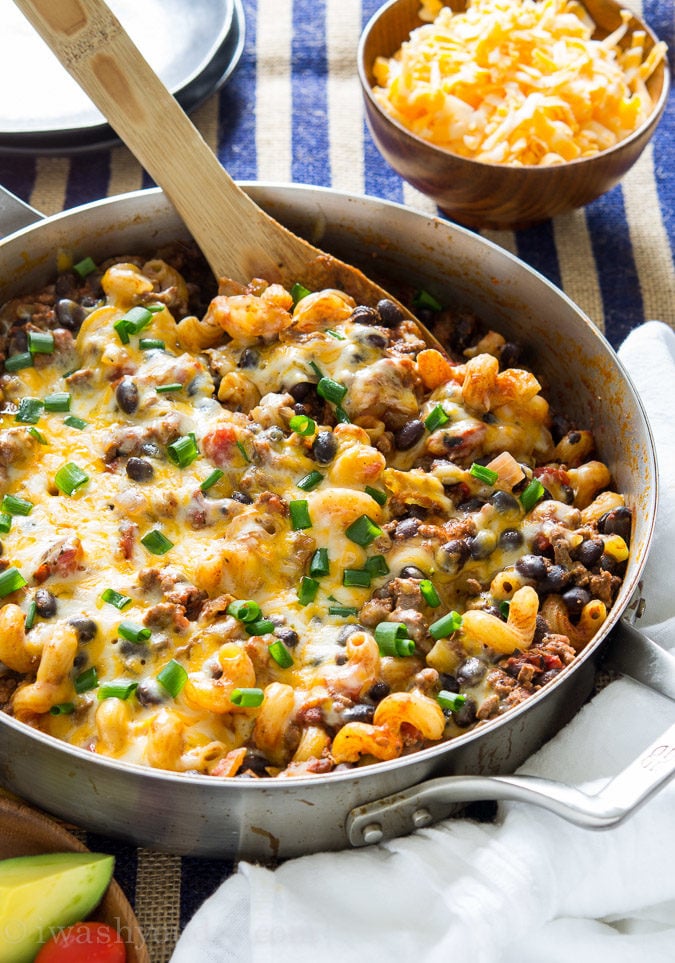 Ground Beef Stuffed Pepper Skillet – Forget stuffing peppers, this super easy one pan dinner combines all the flavors into an easy to follow 30 minute dinner recipe!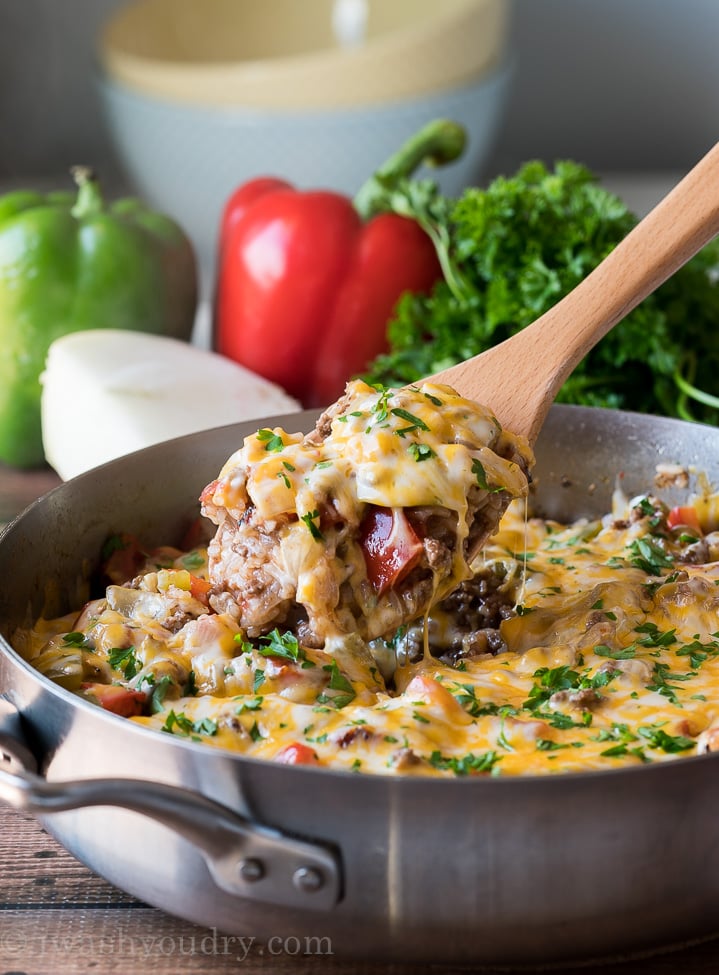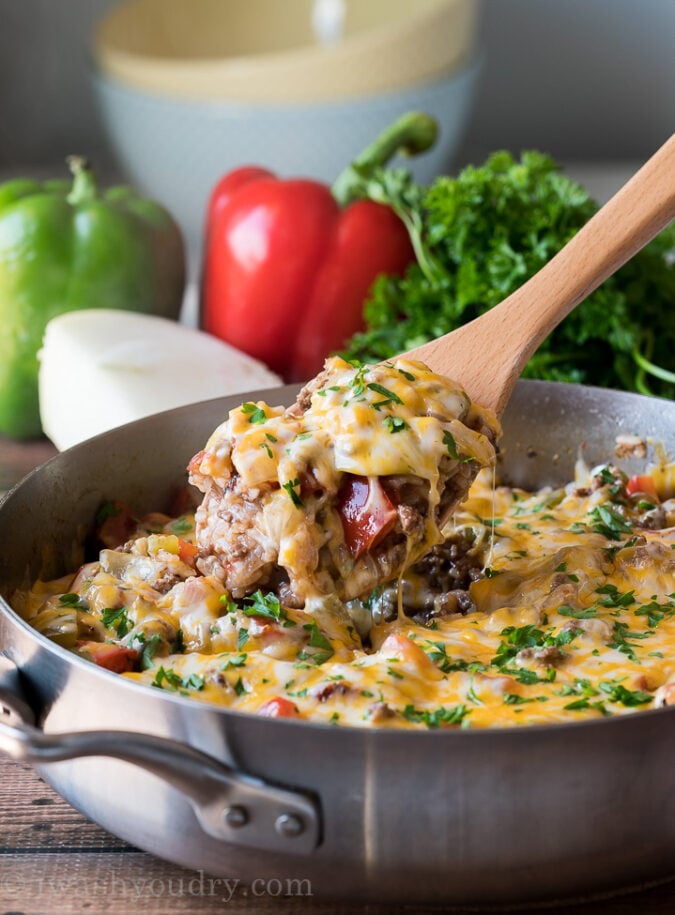 One Skillet Ground Beef Stroganoff – Not only is the delicious beef gravy prepped in the same pan as the ground beef, but so are the noodles! An instant family favorite!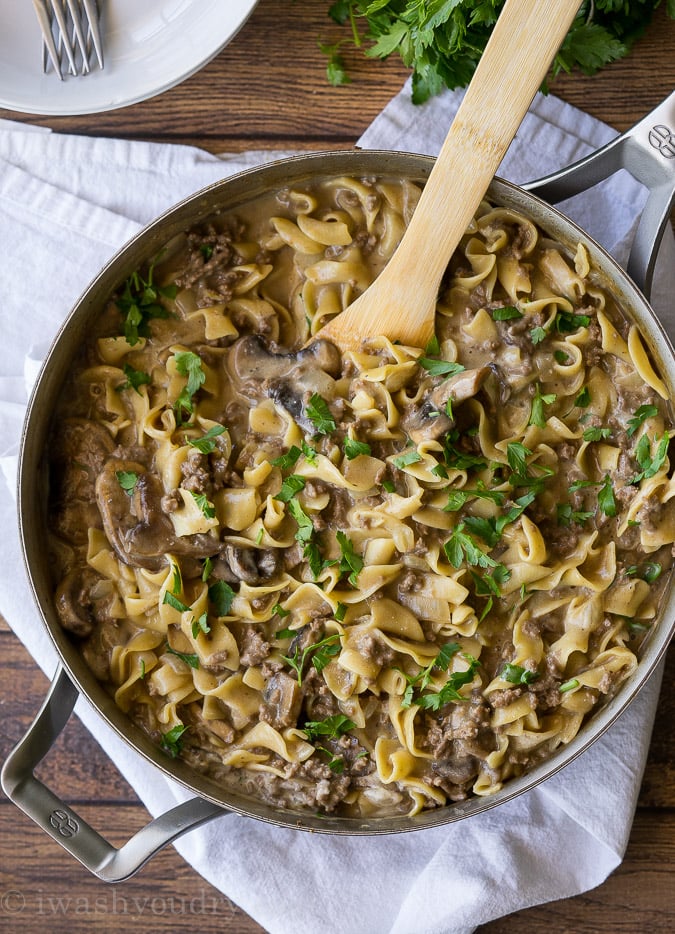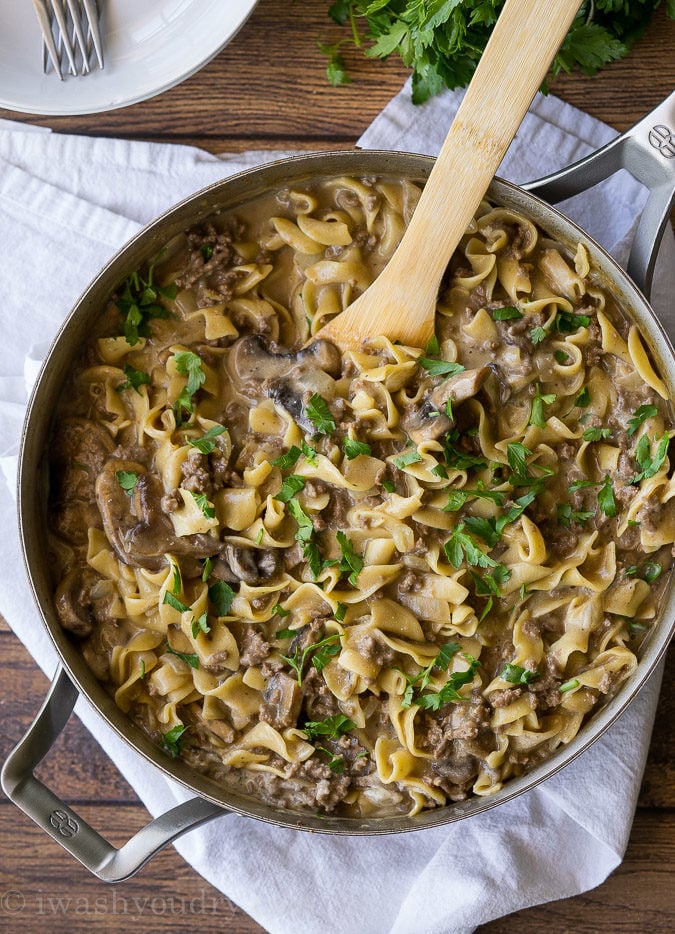 One Skillet Mexican Beef and Rice – A definite kid-favorite, this easy ground beef recipe comes together in minutes and is best when topped with all your favorite taco toppings!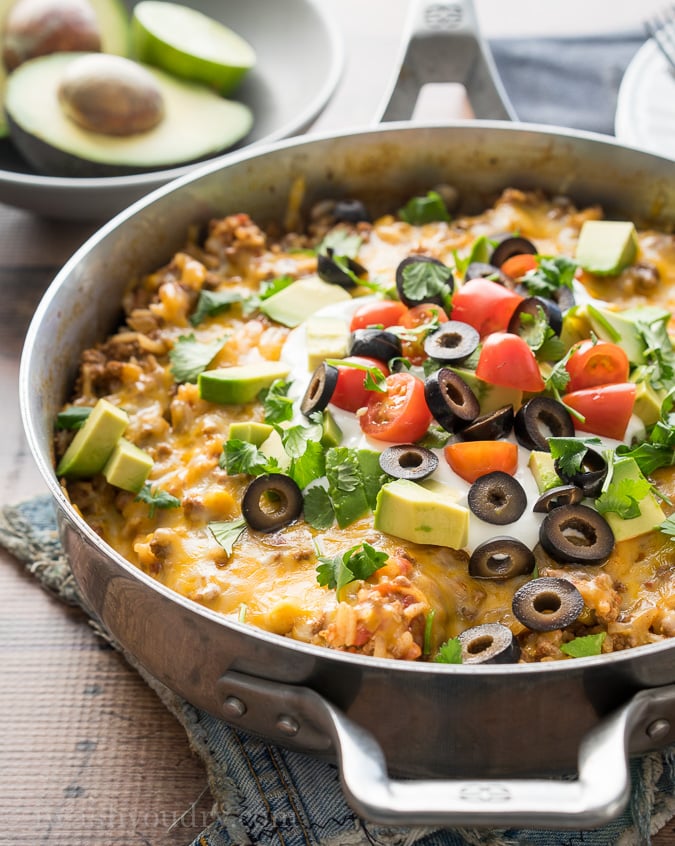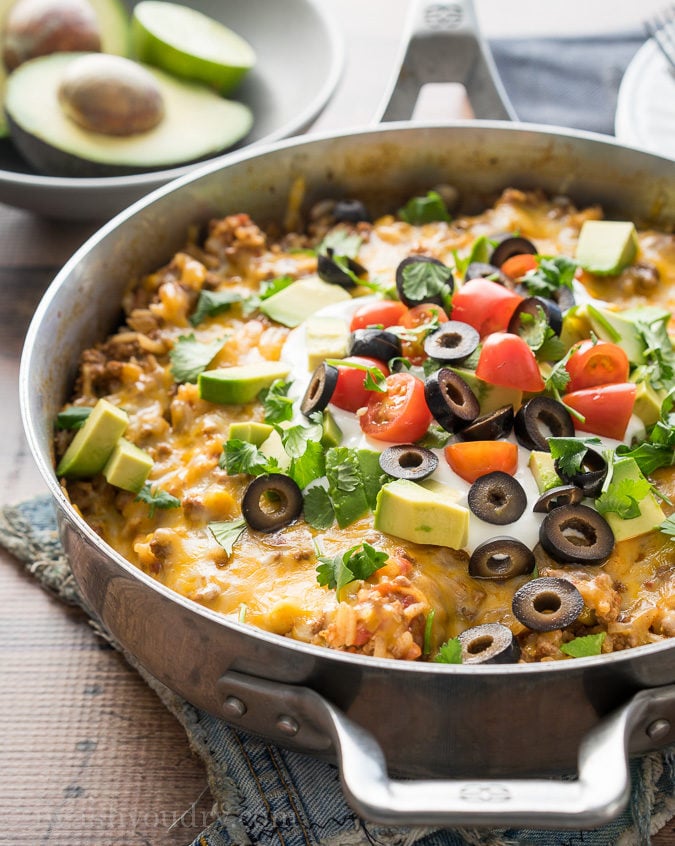 How Do You Freeze Ground Beef?
Stock up when you find a good deal on ground beef because it is easy to freeze and pull out when needed for a recipe.
If you are refrigerating ground beef, keep at 40 degrees F or below for up to 1 to 2 days.
For longer FREEZER STORAGE, wrap tightly in heavy duty plastic wrap, aluminum foil, freezer paper or plastic bags made for freezing.
When I buy ground beef in bulk I like to use my Vacuum Sealer Machine to get all the air out of the bags to prevent freezer burn.
How Long Does Ground Beef Last in the Freezer?
Ground beef is indefinitely if kept frozen, but will lose quality over time.
It's best to use frozen ground beef within 4 months.
How Do You Defrost Frozen Ground Beef?
The safest way to defrost frozen ground beef is in the refrigerator. Keeping the meat cold while defrosting is crucial to prevent the growth of any unwanted bacteria.
Use or refreeze the ground beef within 1 to 2 days.
To defrost frozen ground beef more rapidly you can do so in cold water.

Put the meat in a watertight plastic bag and submerge.
Change the water every 30 minutes. Cook immediately.
Do not refreeze raw ground meat thawed in cold water or in the microwave oven unless you cook it first.
Ground Beef Casserole Recipes:
Easy Ground Beef Enchiladas – You won't believe how quickly these tasty enchiladas come together!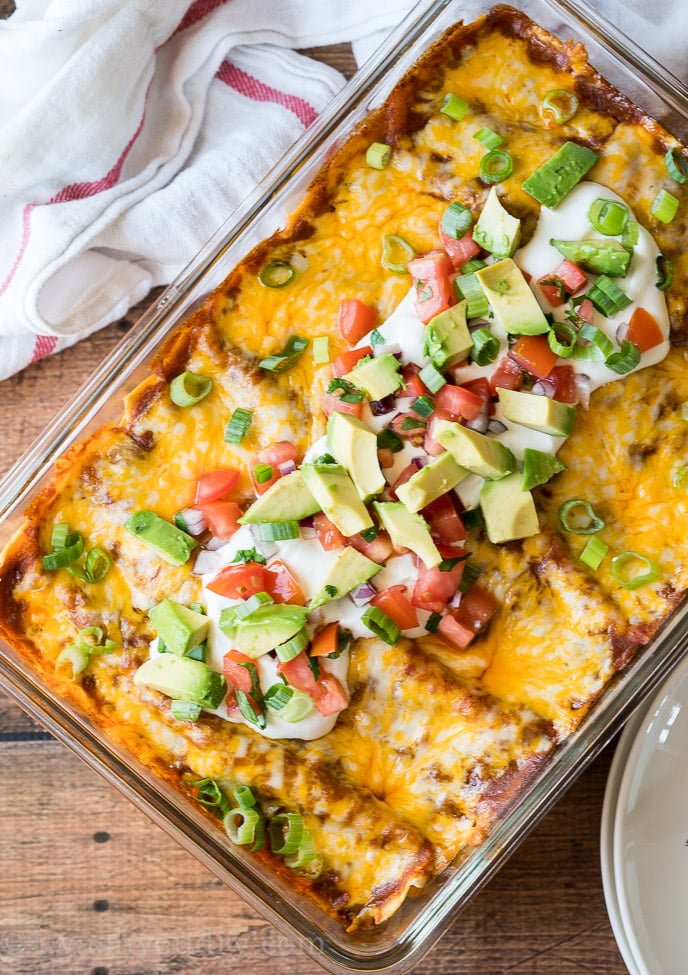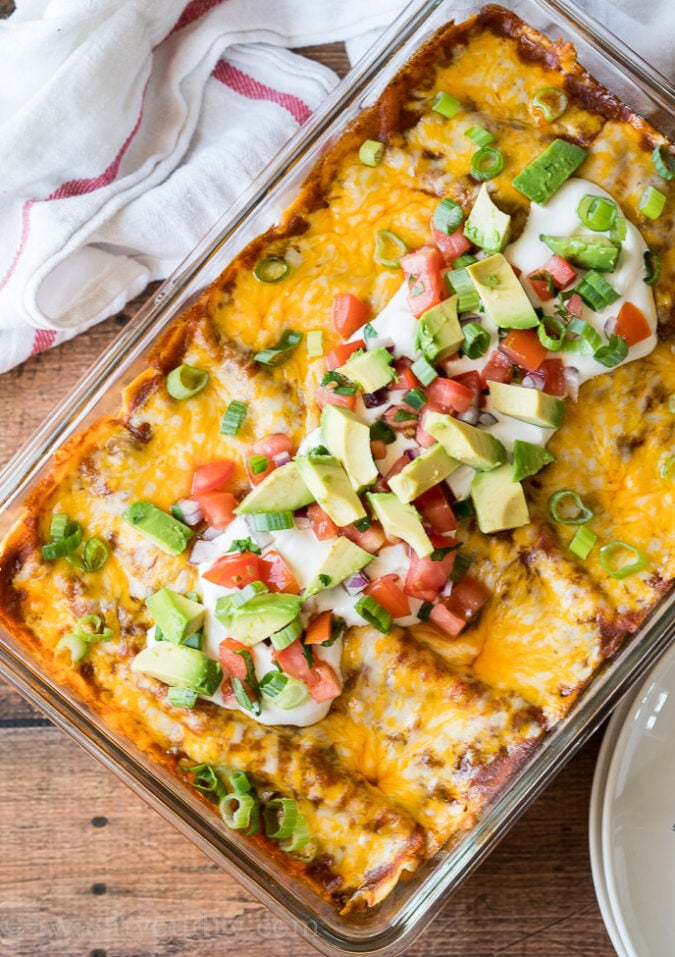 Mini Shepherd's Pot Pie Recipe – These kid friendly cups are filled with a simple ground beef mixture and topped with fluffy mashed potatoes.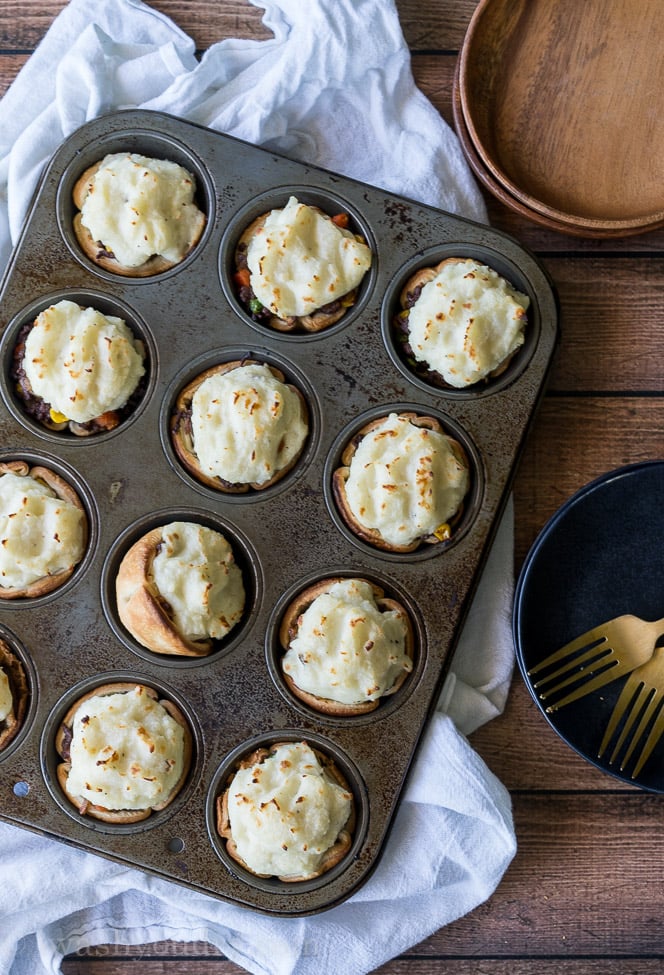 Slow Cooker Steakhouse Stuffed Peppers – These peppers are filled with ground beef, rice and a steak sauce, then cooked to perfection in the crock pot.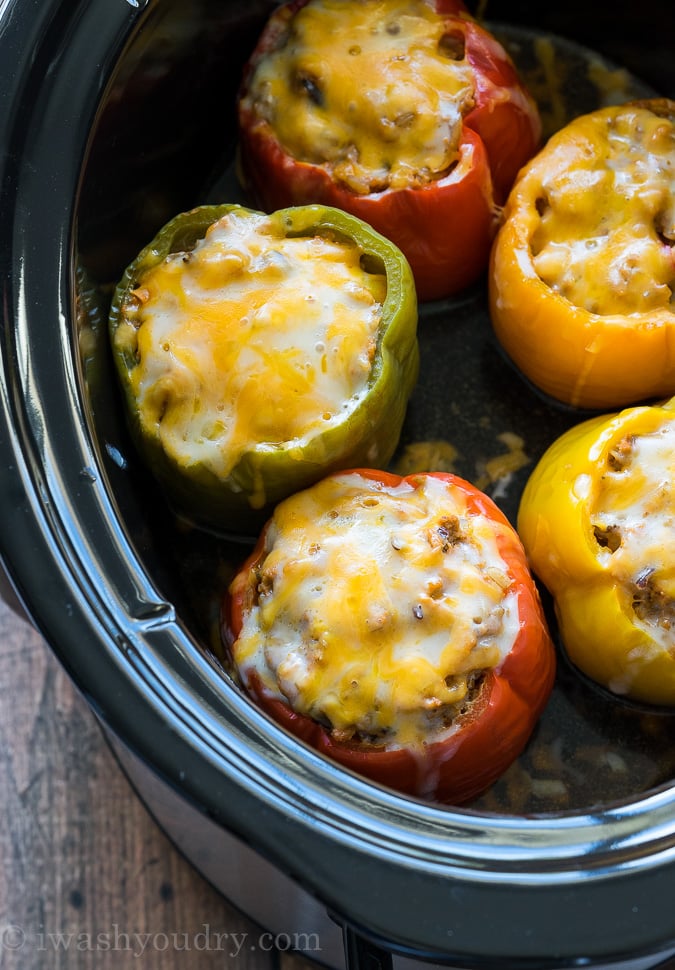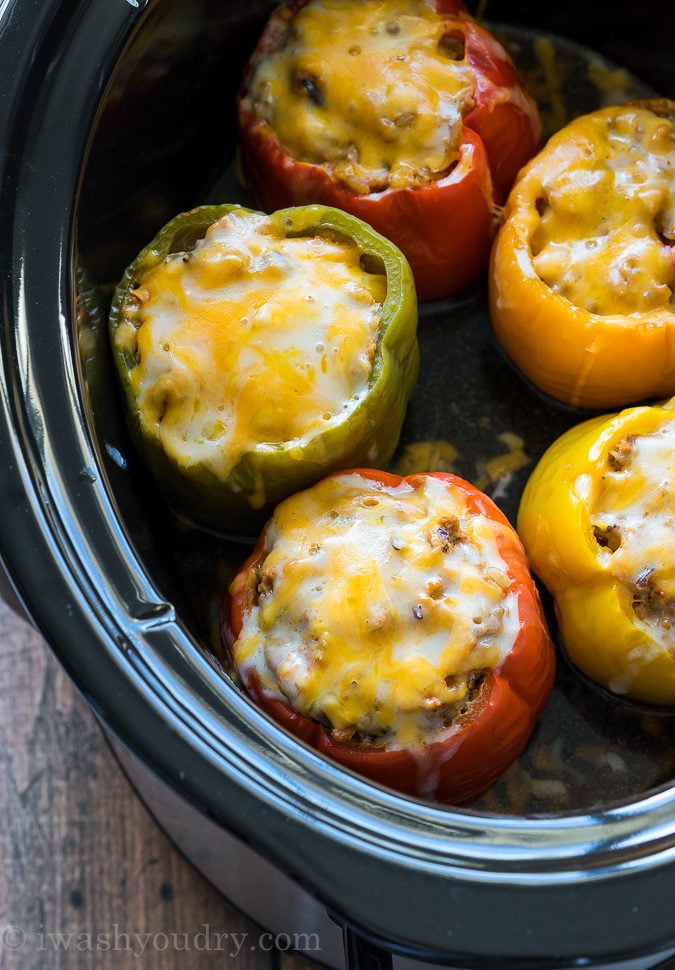 Cheeseburger and French Fry Casserole – This fun and creative casserole is filled with cheesy hamburger, crispy french fries and a delicious fry sauce on top!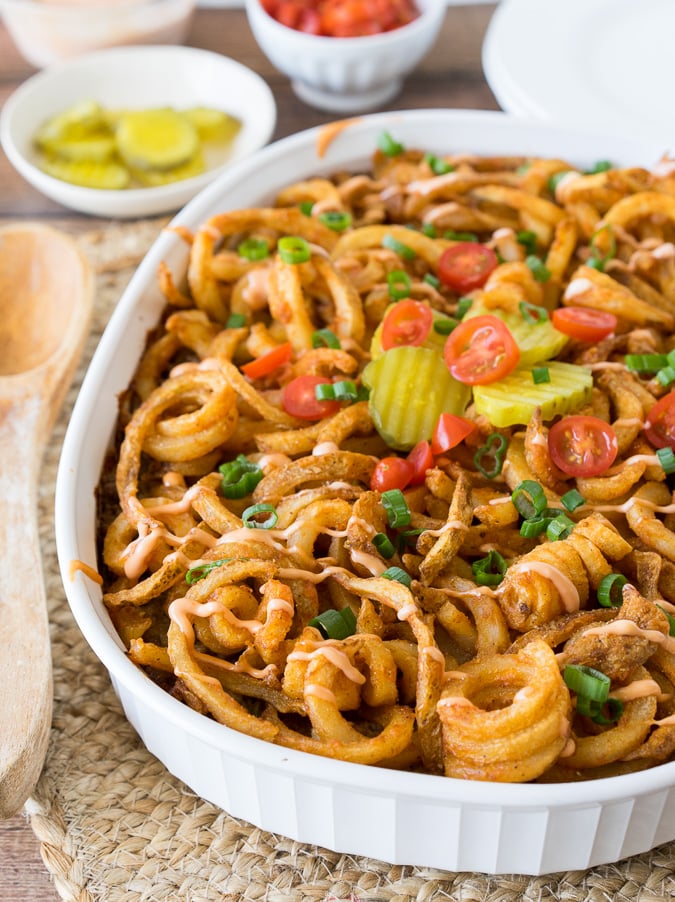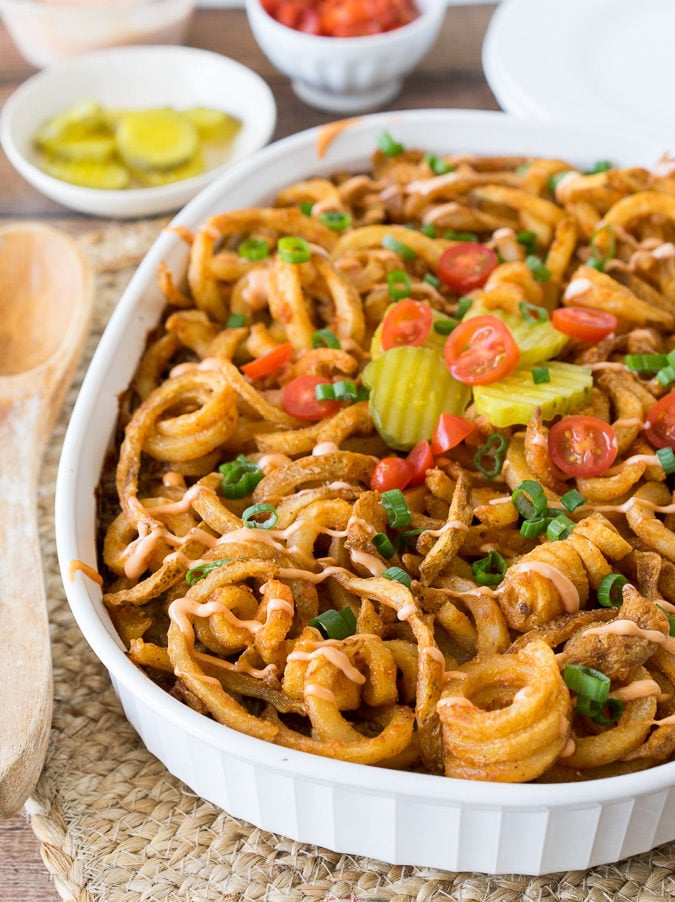 Slow Cooker Steakhouse Cowboy Beans – A hearty mix of ground beef, bacon and three types of beans in a tangy, sweet and slightly spicy sauce.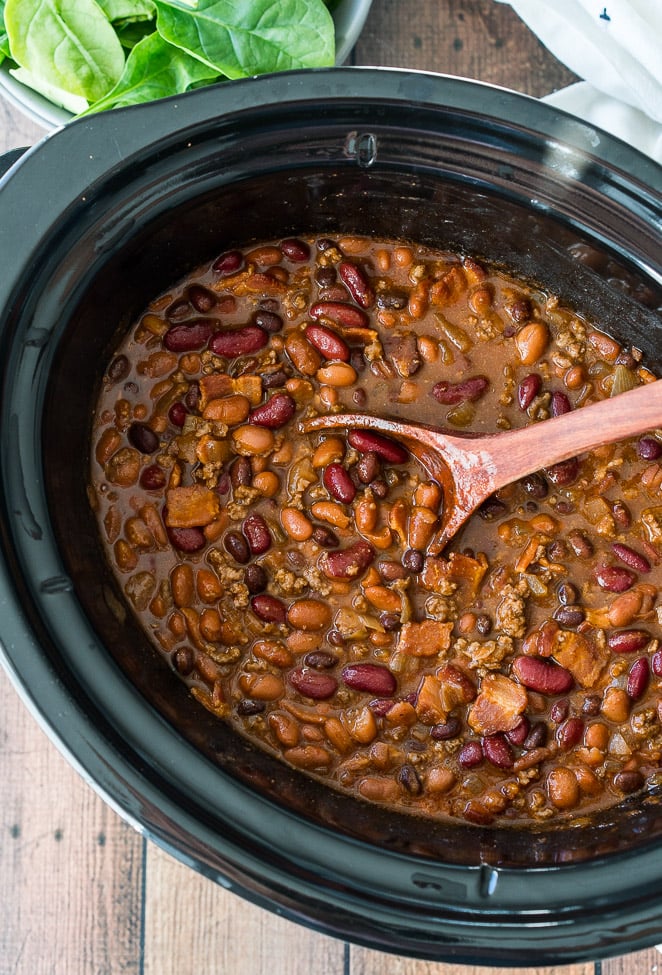 How Do You Know if Ground Beef is Bad?
Has your ground beef changed from a beautiful red color to a more dull shade of brown? If so, you're probably wondering if it's still ok to eat. Chances are yes, it's still safe so long as it's been stored properly (see above for storage recommendations).
The reason your ground beef has changed colors is usually caused by the lack of oxygen penetrating below the surface layer of the meat.
When ground beef goes truly bad, signs of spoilage are normally present, including

an off odor

, a

sticky or tacky feel

, or

a slimy appearance

.
Kid Friendly Ground Beef Recipes:
Super Easy Walking Tacos – These fun "tacos in a bag" are perfect potlucks, tailgating and more!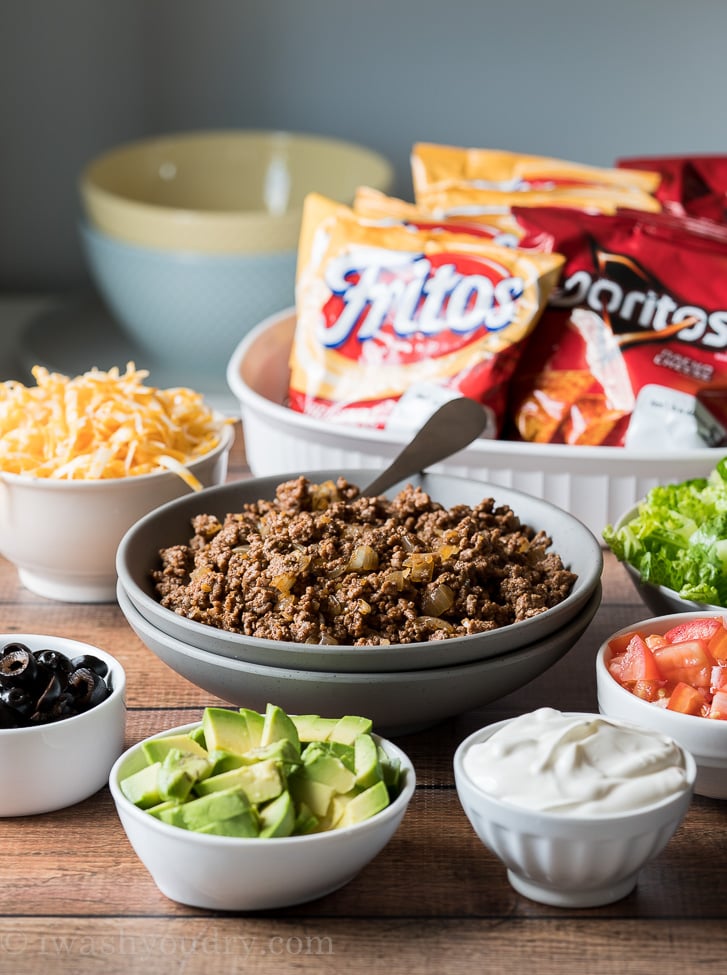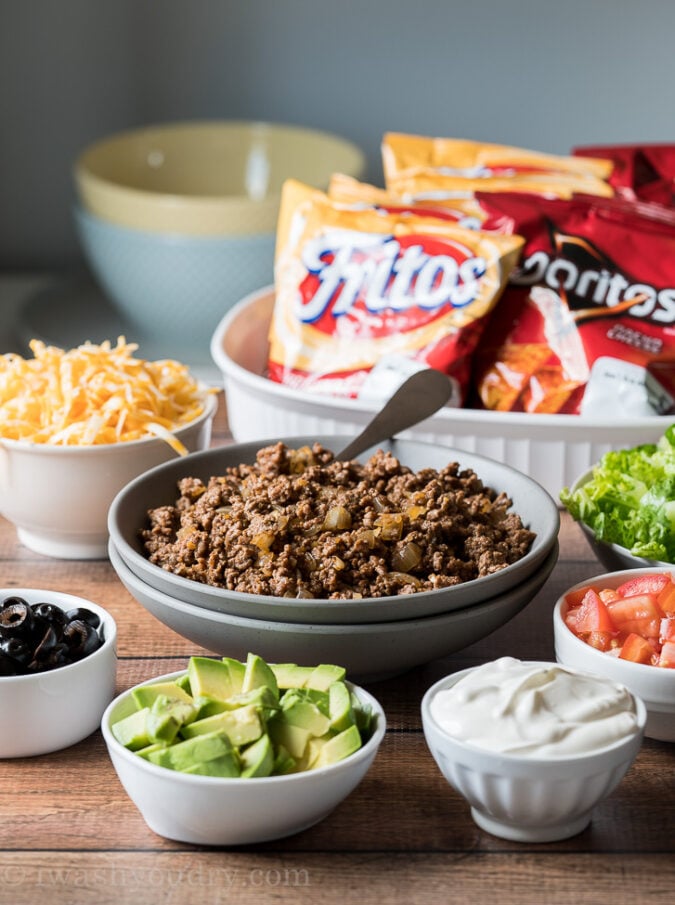 Macaroni and Cheese Stuffed Meatloaf – Take your meatloaf to new heights with this cheesy filled creation!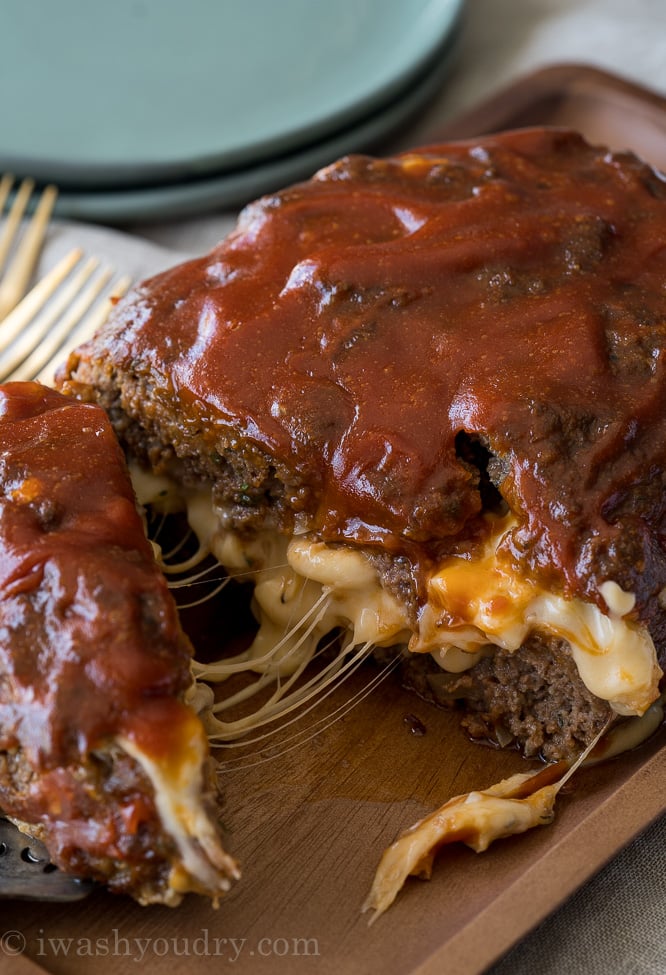 Cheeseburger Pizza – Who says pizza can't also be a cheeseburger? Kids everywhere go bonkers for this fun and delicious creation!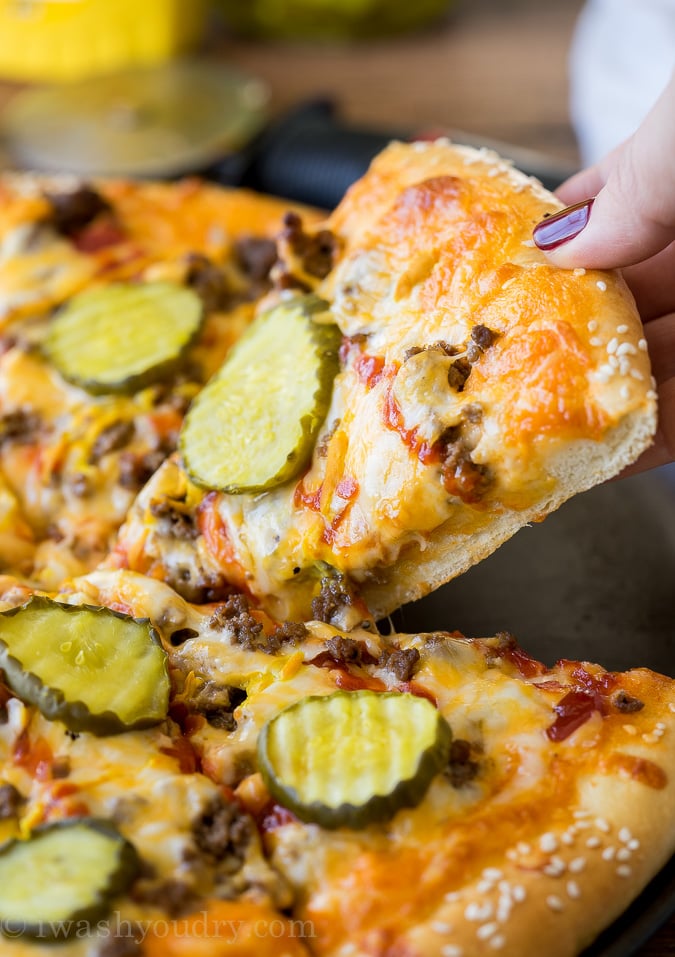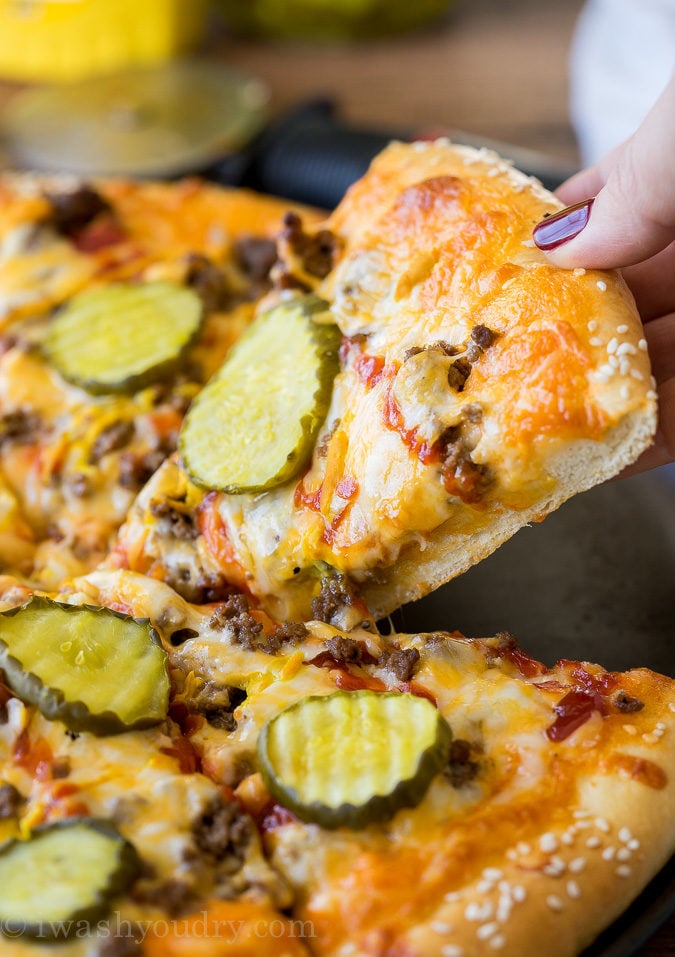 Flat Ground Beef Enchiladas – No need to roll and bake this hearty dinner, serve these ground beef enchiladas with all your favorite taco toppings!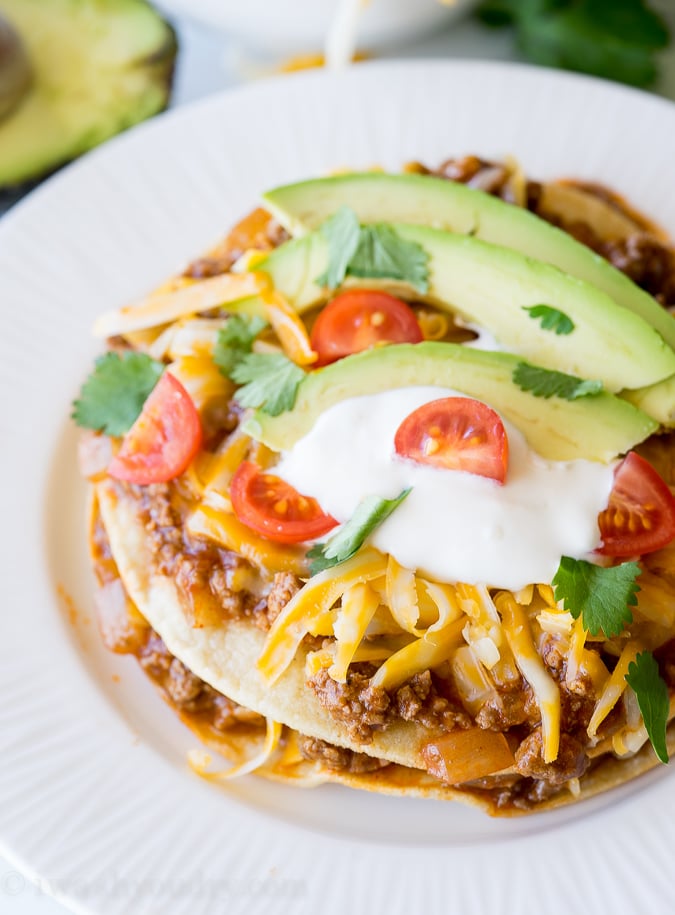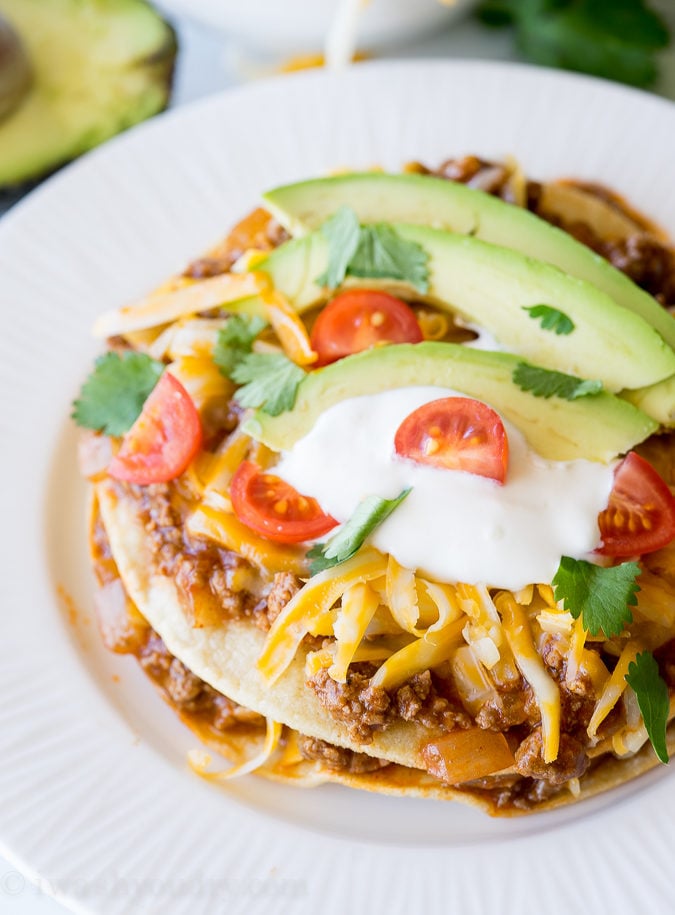 Super Easy Taco Pizza – Quite possibly one of my kid's favorite pizza recipes, this taco pizza includes refried beans and a seasoned ground beef.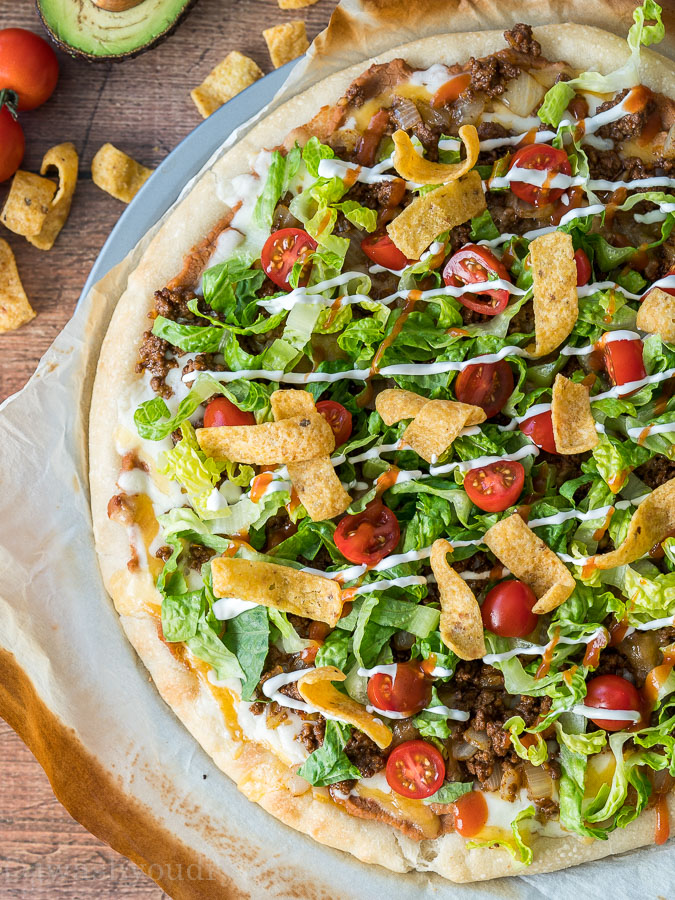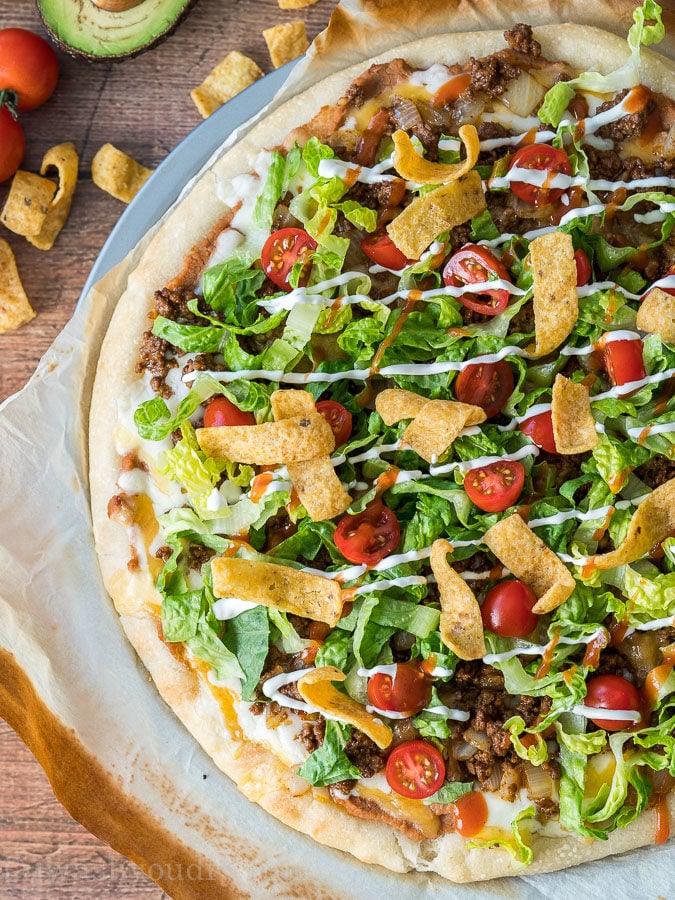 Comfort Food Ground Beef Recipes:
Make Ahead Frozen Ground Beef Meatballs – Keep these in your freezer for whenever spaghetti night comes along and always be prepared!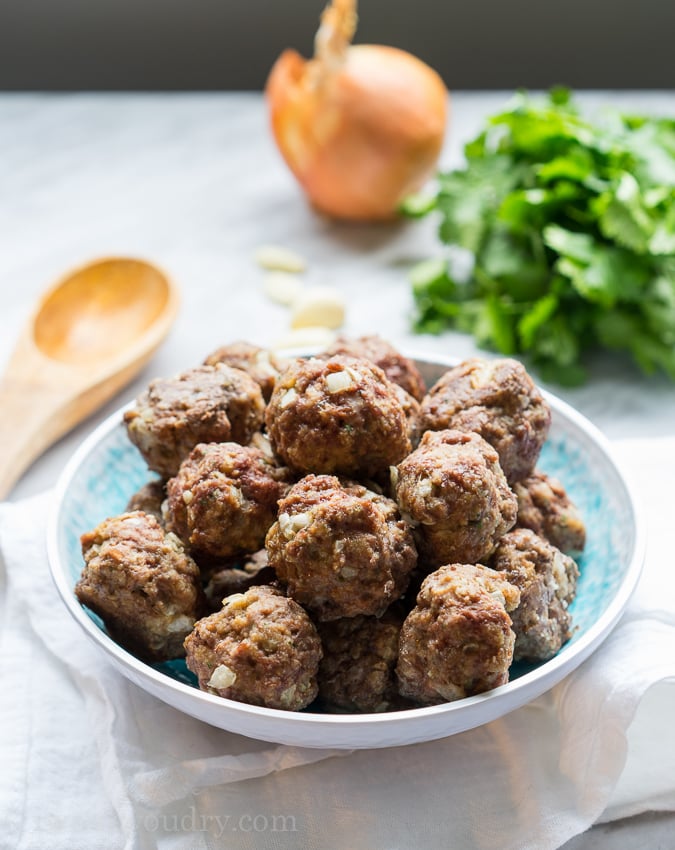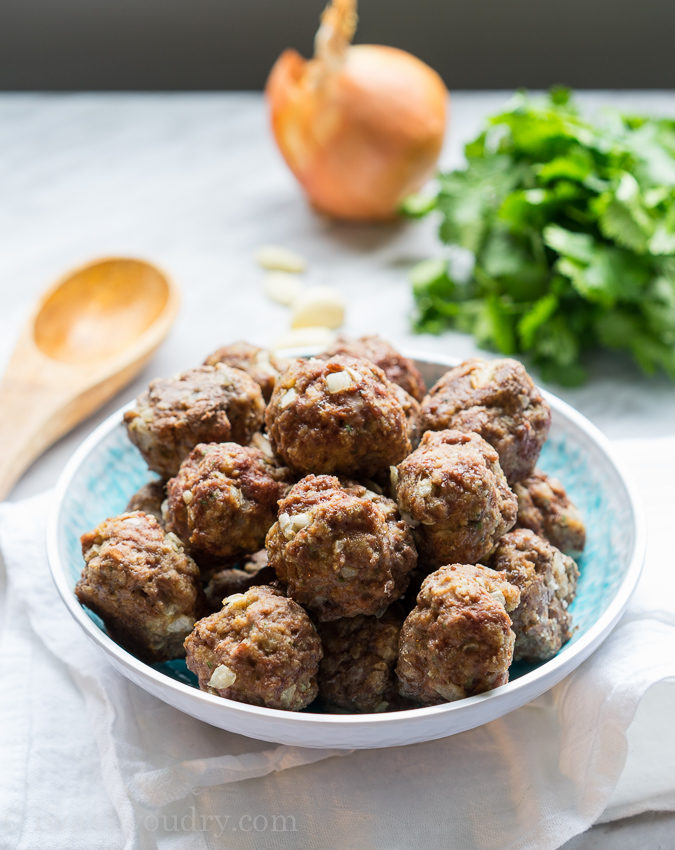 Quick and Easy Taco Soup – This speedy taco soup recipe is ready in less than 30 minutes for a comforting weeknight meal!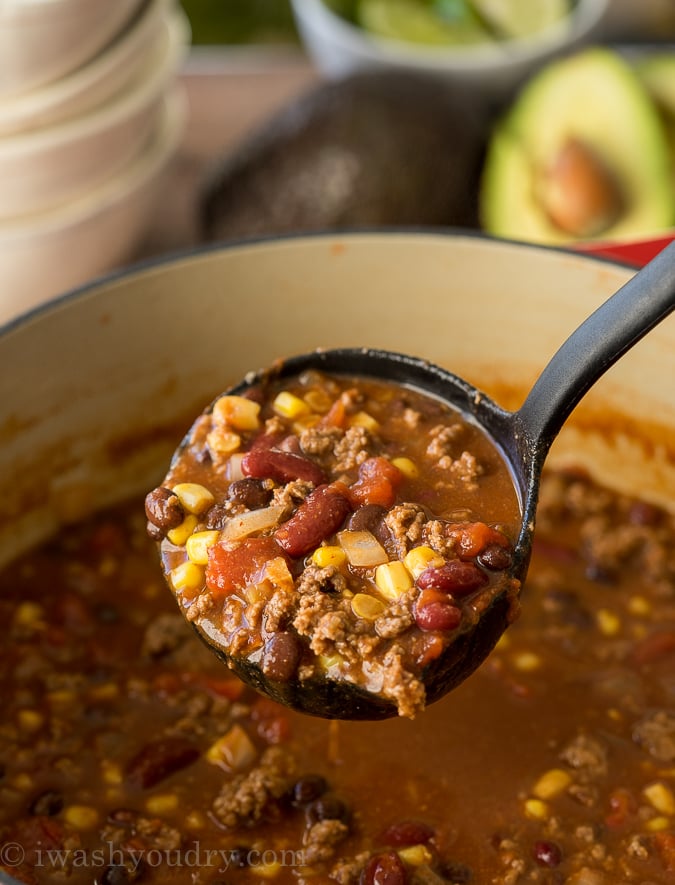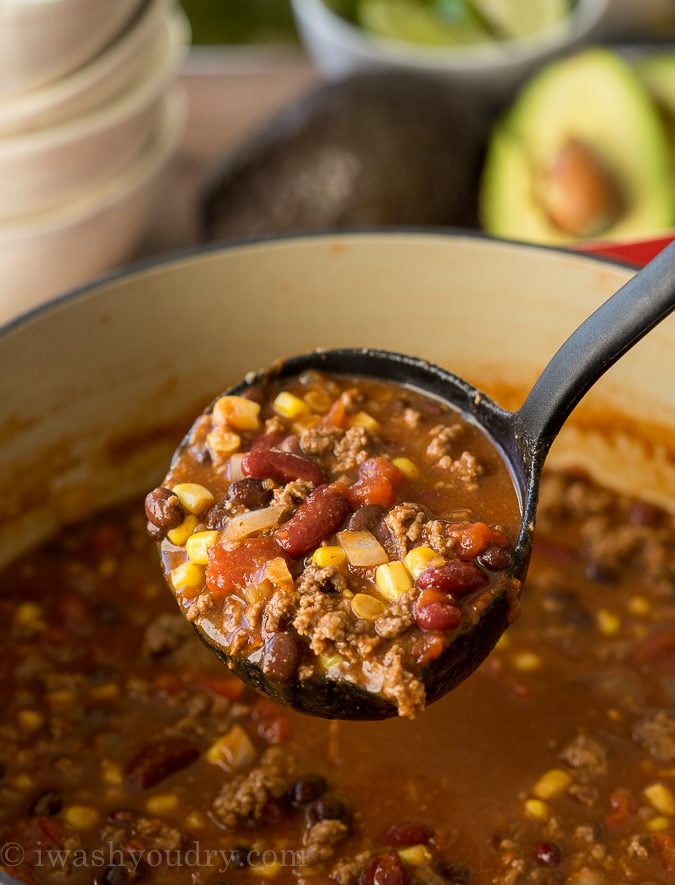 Instant Pot Meatloaf and Mashed Potatoes – It doesn't get much easier than this… a complete meal made in just one pan with all the classic comforts.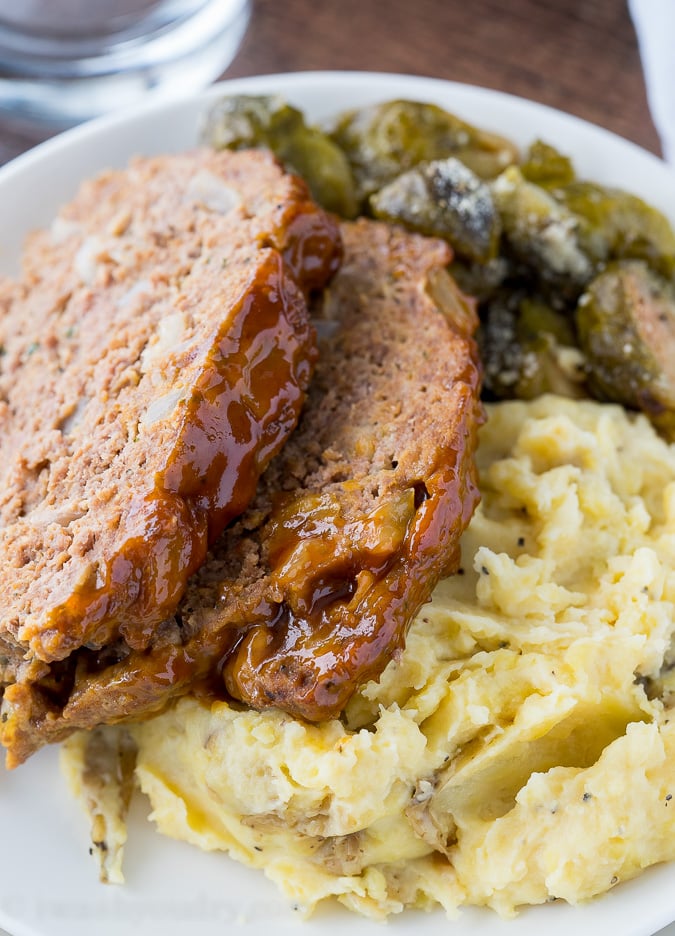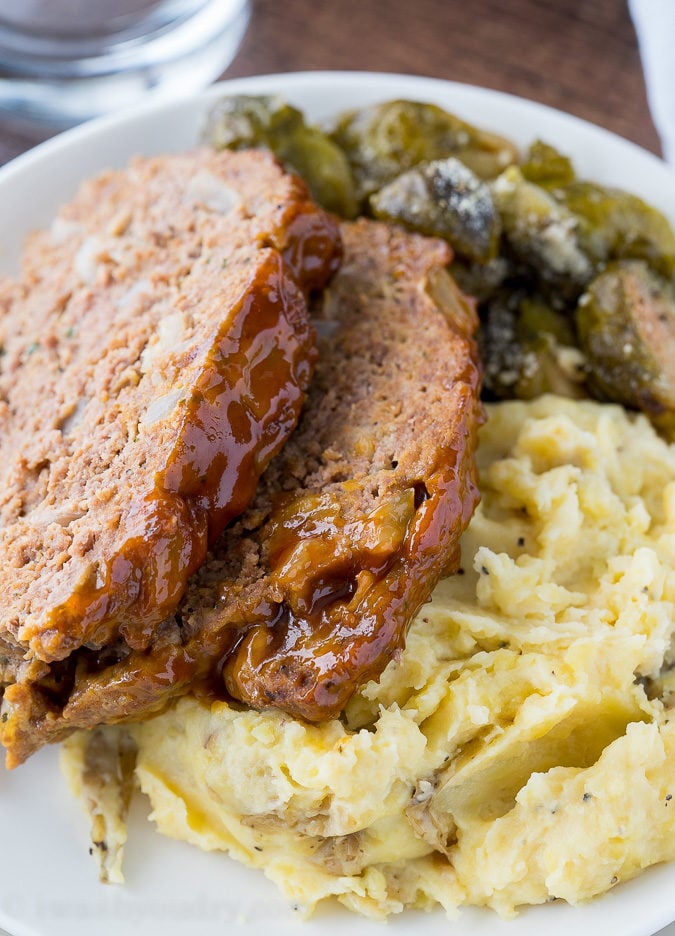 Slow Cooker Meatloaf Stuffed Peppers – Tender meatloaf is stuffed inside peppers and cooked on top of potatoes for a complete meal in one crock pot!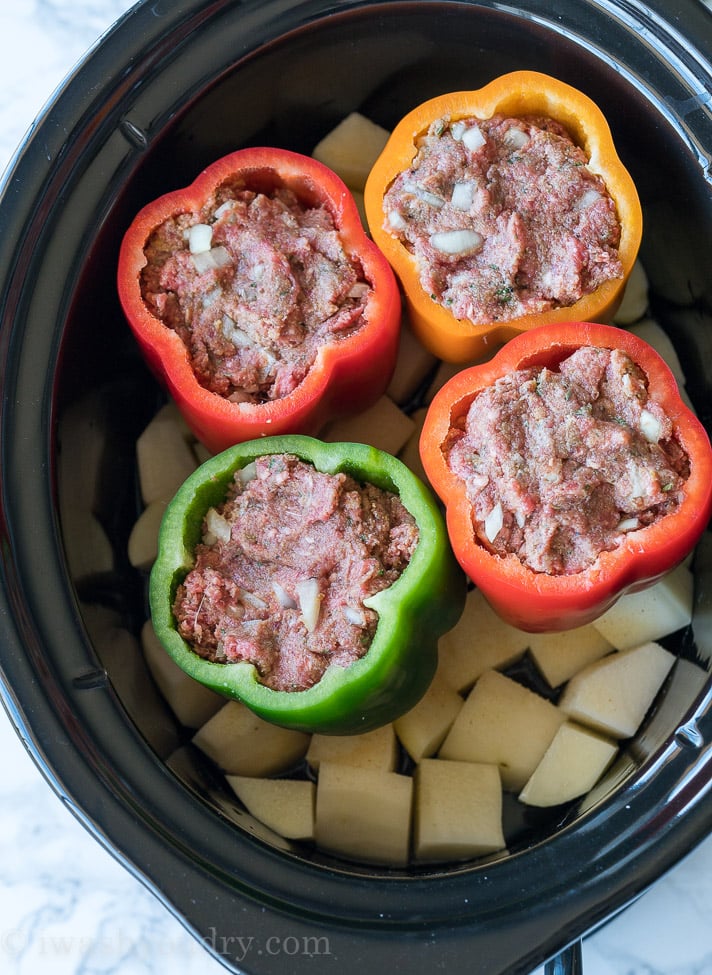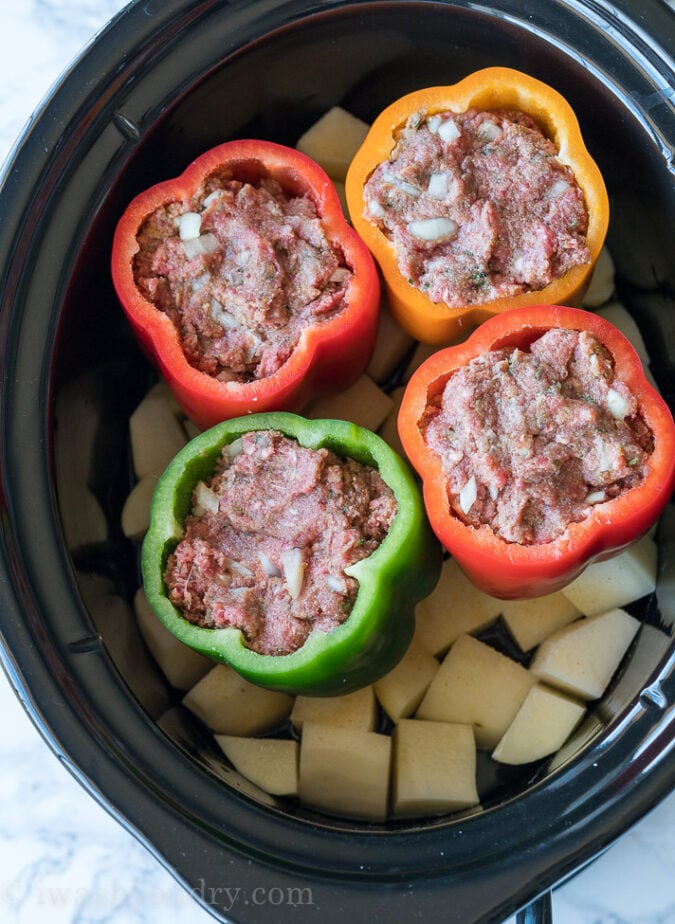 Easy Korean Ground Beef Recipe – Whip up this super easy ground beef dish in less than 15 minutes with minimal ingredients!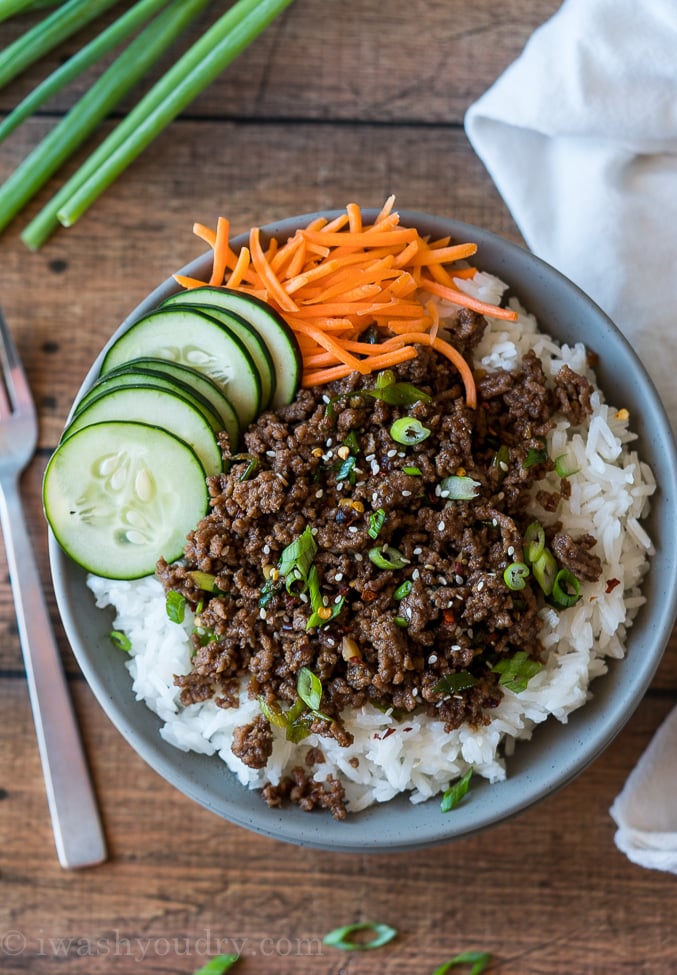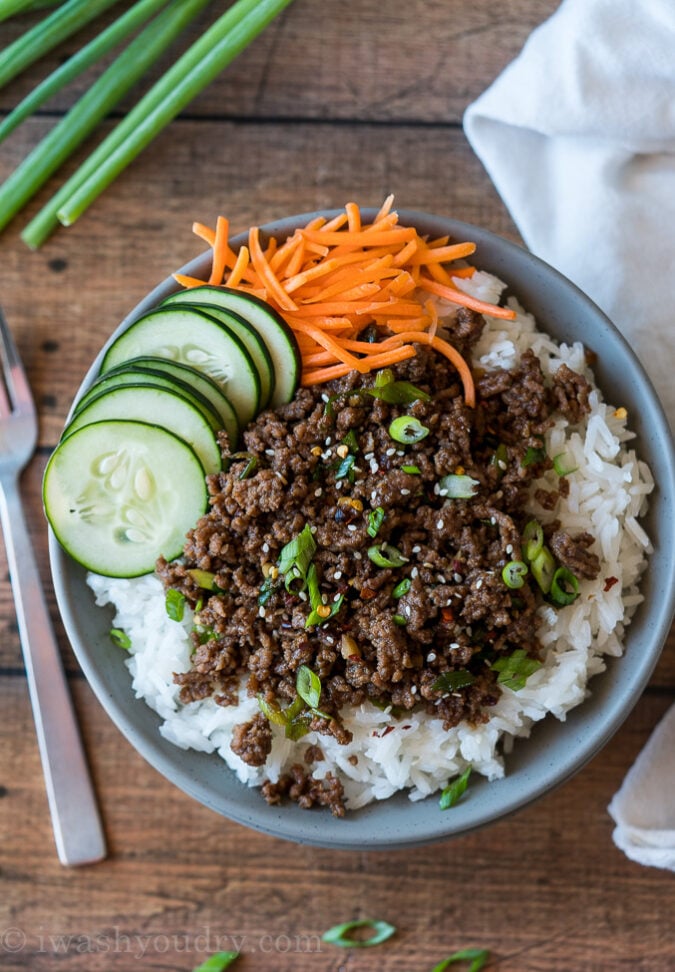 Don't forget to check out my full collection of SUPER EASY GROUND BEEF RECIPES for even more delicious and easy to make dinners!
Make sure you don't miss a thing! Follow I Wash You Dry here:
FACEBOOK | PINTEREST | GOOGLE+ | TWITTER | INSTAGRAM | BLOGLOVIN