Oh my, oh my, oh my! Happy New Year!!
I'm so excited to welcome the new year. 2016 is going to be HUGE for I Wash You Dry. I just know it!
So many wonderful things happened in 2015 that I just want to take a moment to say THANK YOU to all of you out there for helping make it all possible. In the beginning of the year we moved back to the U.S., bought a house and then remodeled the kitchen. My first cookbook was released in July, and with that brought TV segments, book signings, and many tears of gratitude. My mom and I took a trip to Washington, DC, I went on a cruise with my daughter, and I even saw Britney Spears in concert! I ran my first marathon, coached the summer swim team, and I even got back into swimming myself. I can't help but feel incredibly blessed for all the wonderful opportunities that have happened in the past year.
Oh and let's not forget all the tasty recipes that happened this year too! Here are the Top 10 Recipes of 2015: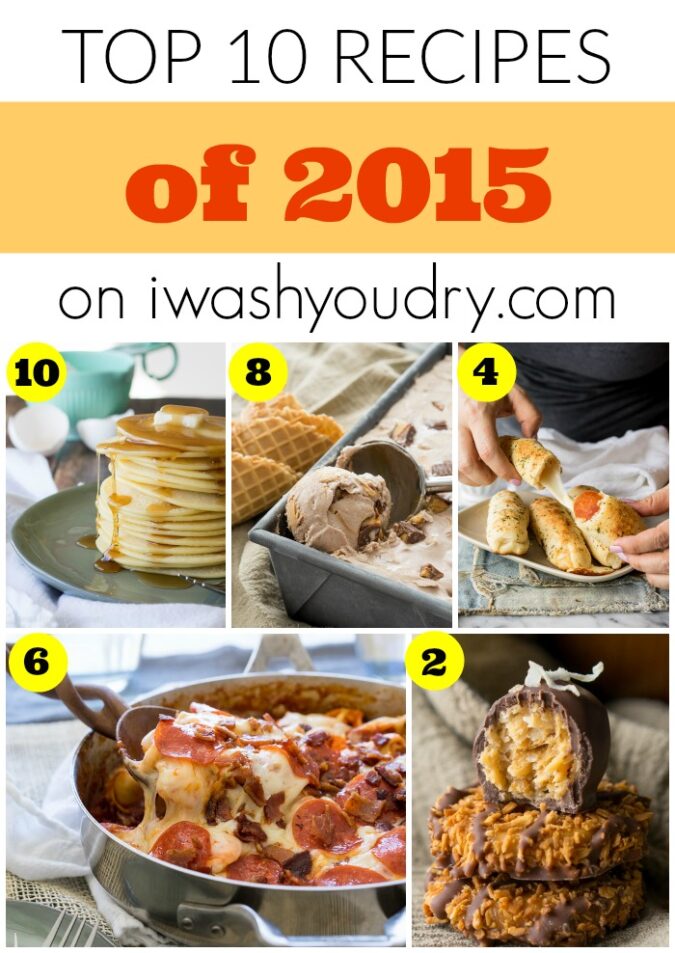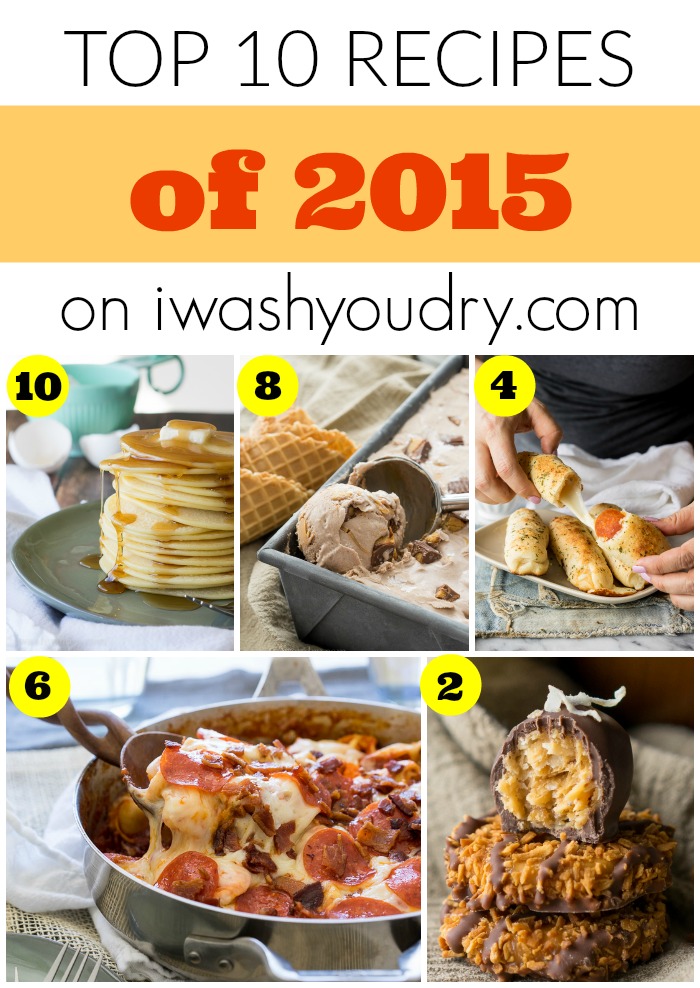 10. Dad's 3 Ingredient Pancakes – You have no idea how happy it makes me that this gorgeous stack of pancakes made the top 10! My dad will be so proud.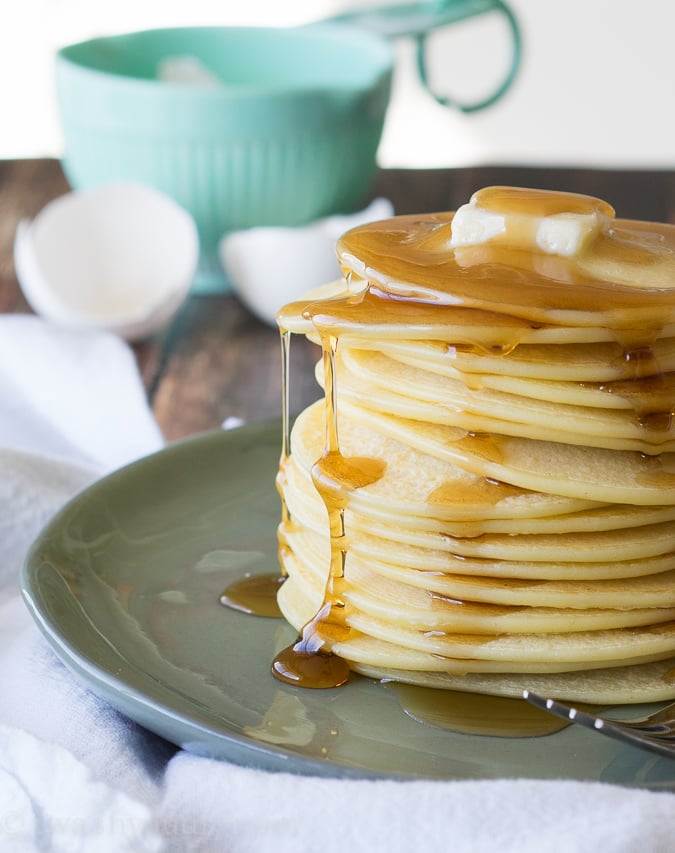 9. Philly Cheesesteak Crescent Ring – Talk about serious party food! This stuffed ring is sure to be a hit at any party (or football hint hint) gathering you might have!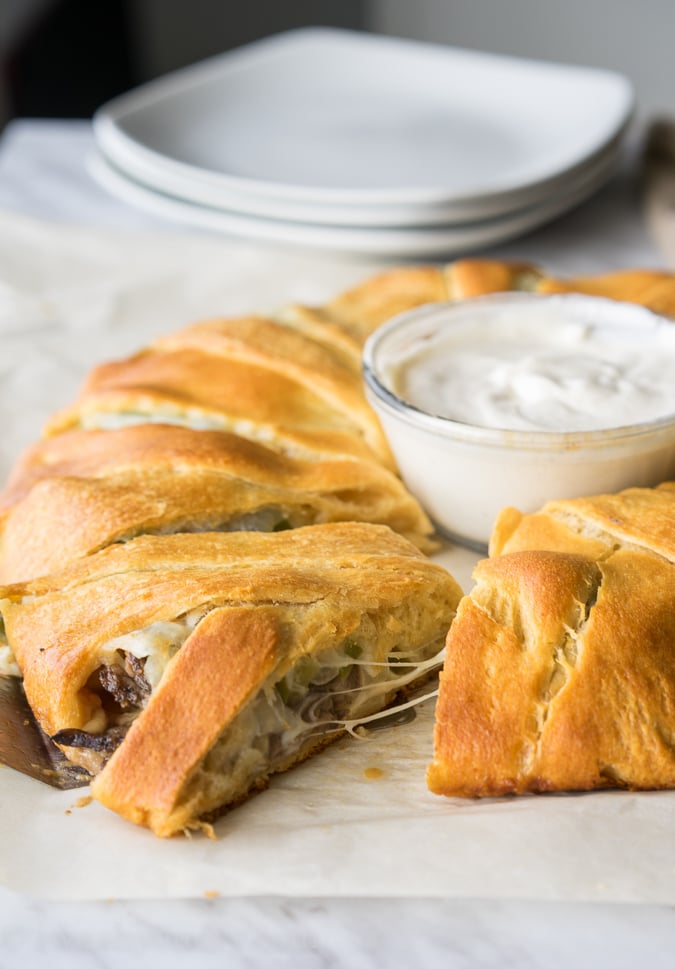 8. No Churn Chocolate Peanut Butter Ice Cream – Can I tell you a secret? I actually took these photos in my bedroom at 9am. And yeah, I totally had ice cream for breakfast that day.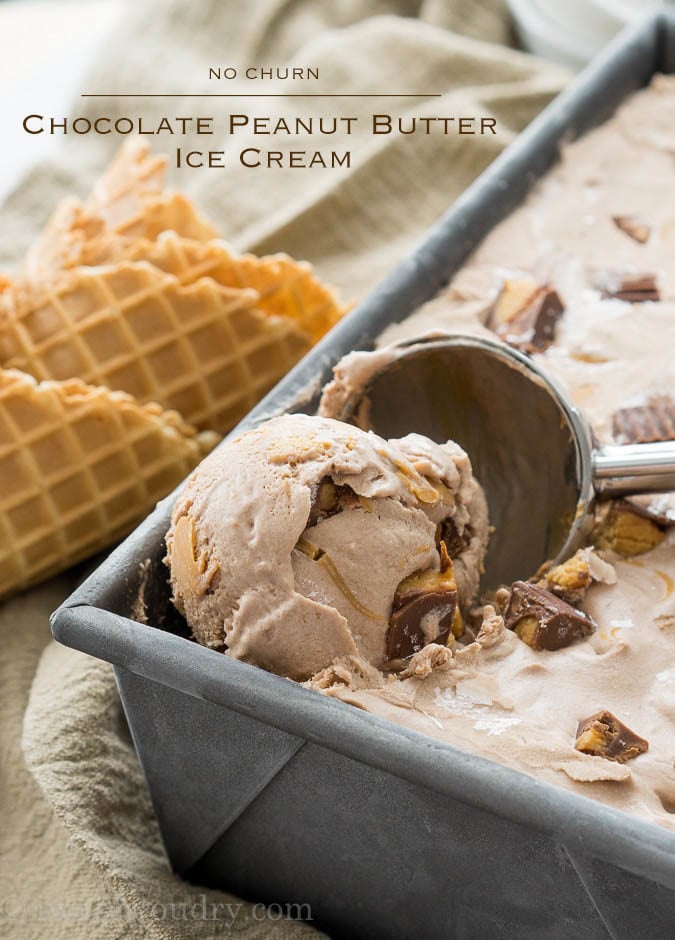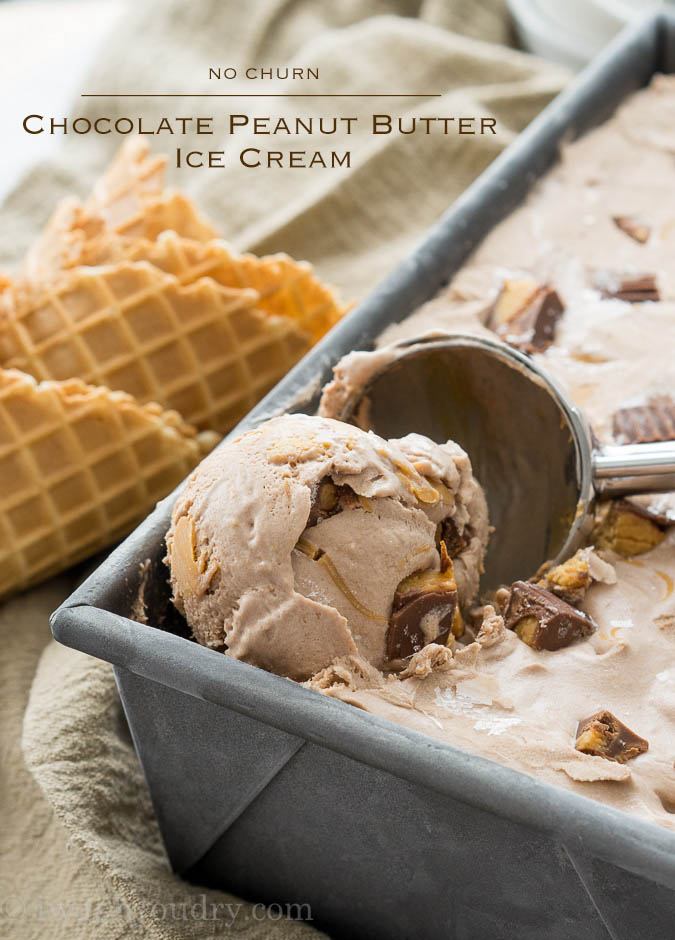 7. Pumpkin Pie Bars – I took these to a church pot luck and they didn't stand a chance. Why can't every day be filled with pumpkin goodies?!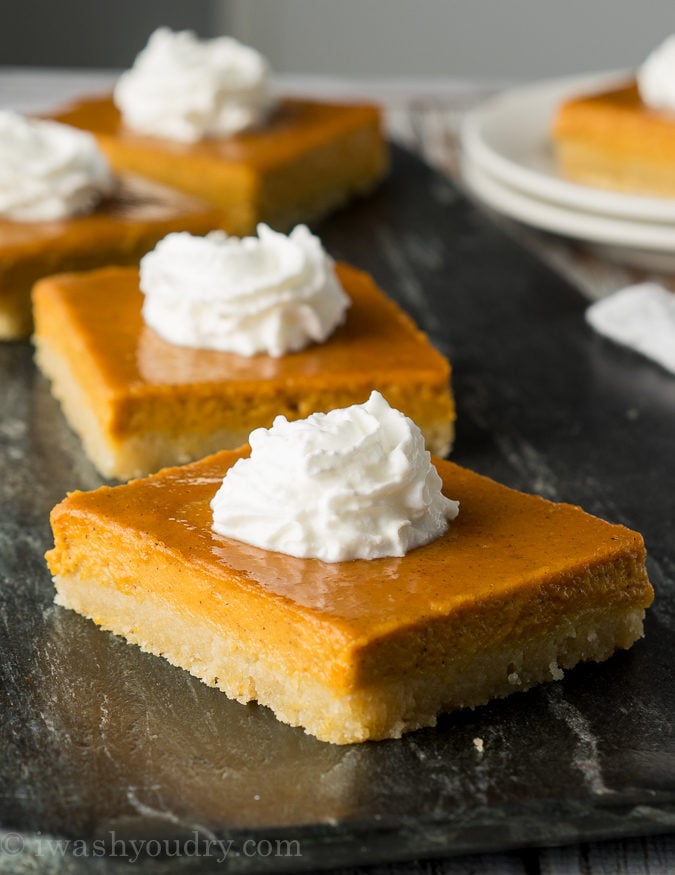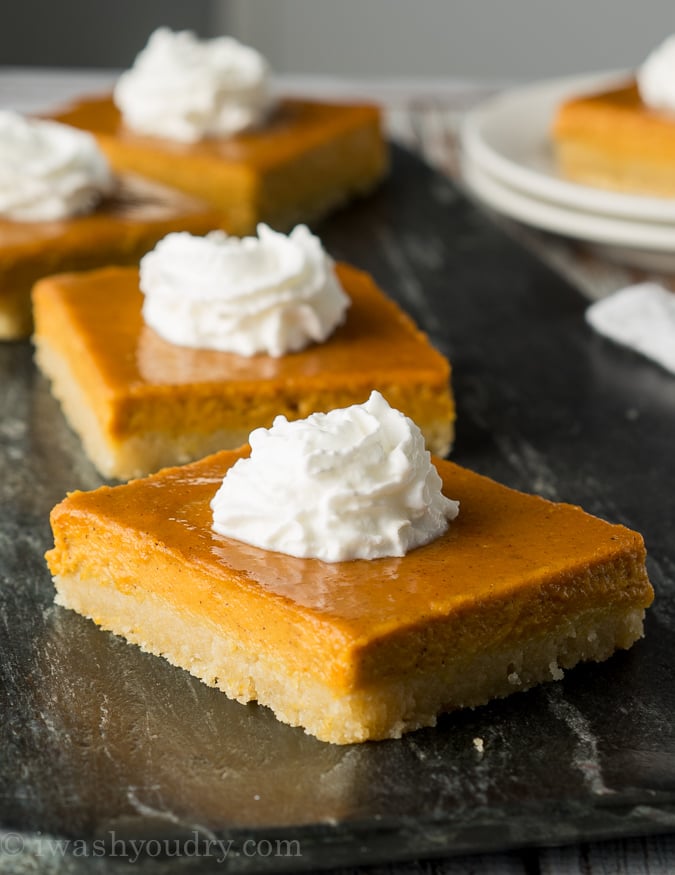 6. Meat Lover's Tortellini Skillet – I whipped up this meaty dinner at my sister-in-law's house while my kitchen was under construction. Nothing like a one-skillet meal!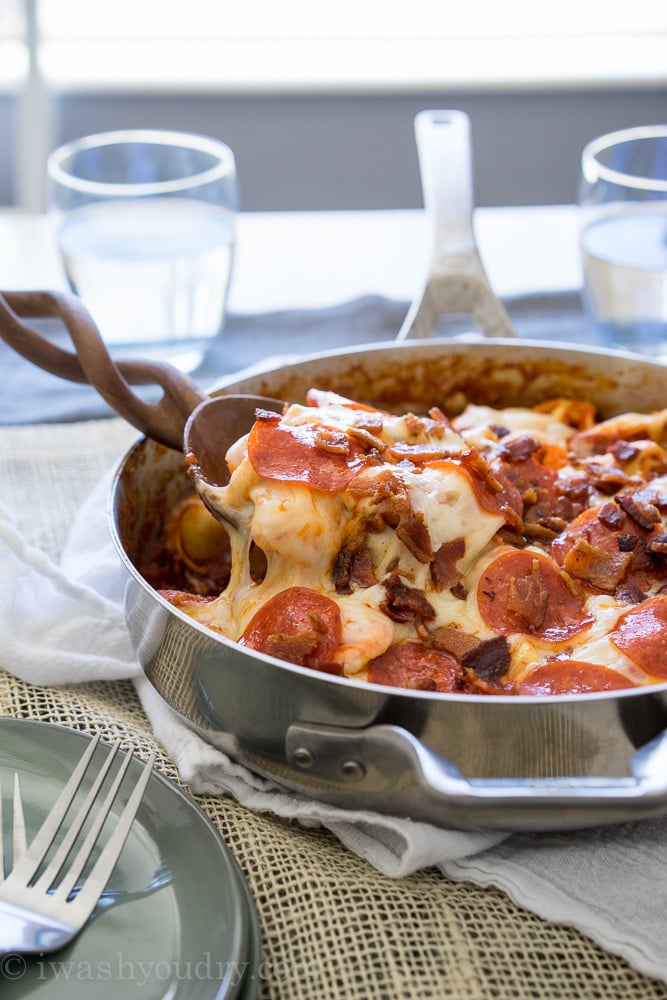 5. Lemon Butter Chicken Breast Skillet – Again, you guys love the one skillet dinners! I can't say I blame you, especially with this classic!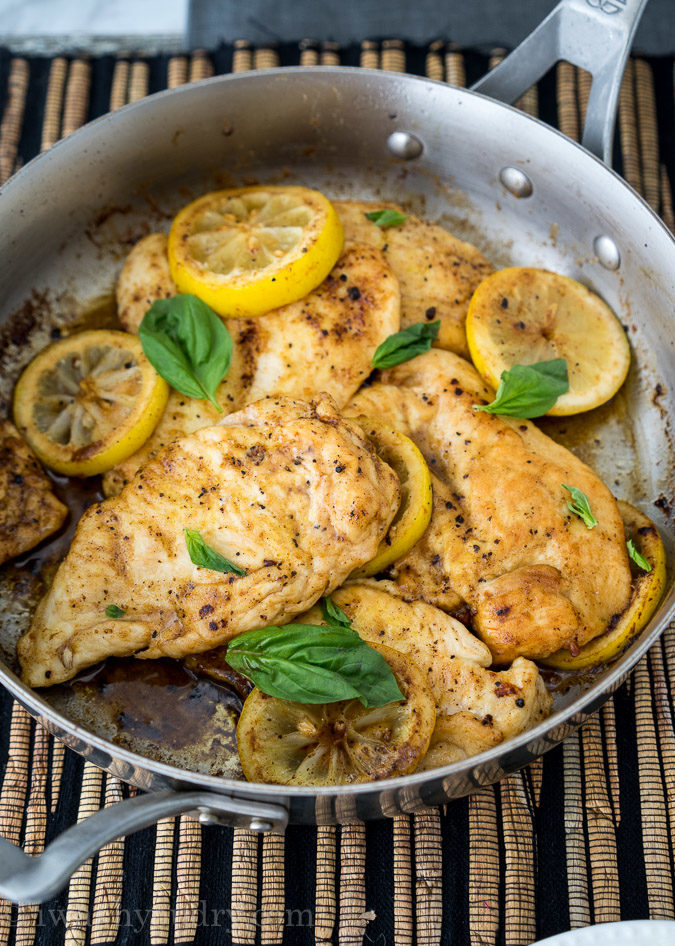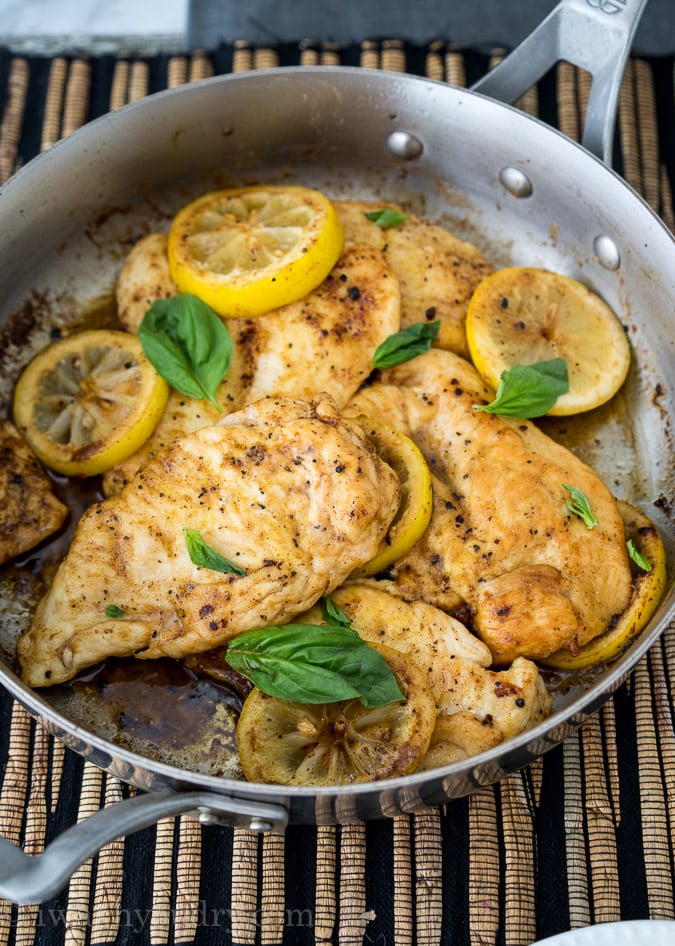 4. Cheesy Pepperoni Pizza Sticks – One of my favorite memories of this recipe was when I took the photos. My youngest two daughters could not wait to get their hands on them. See for yourself!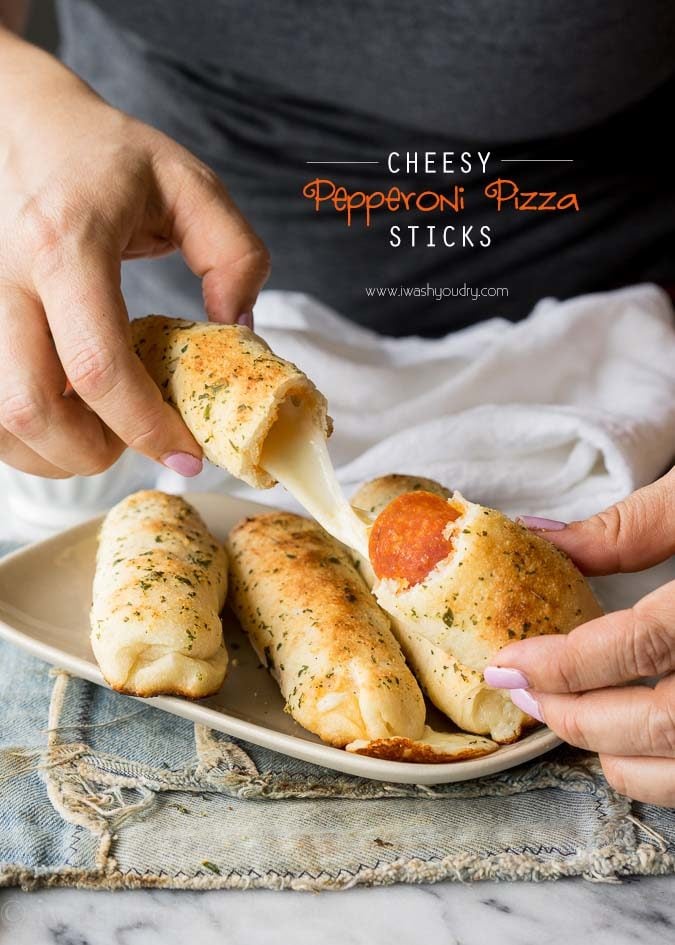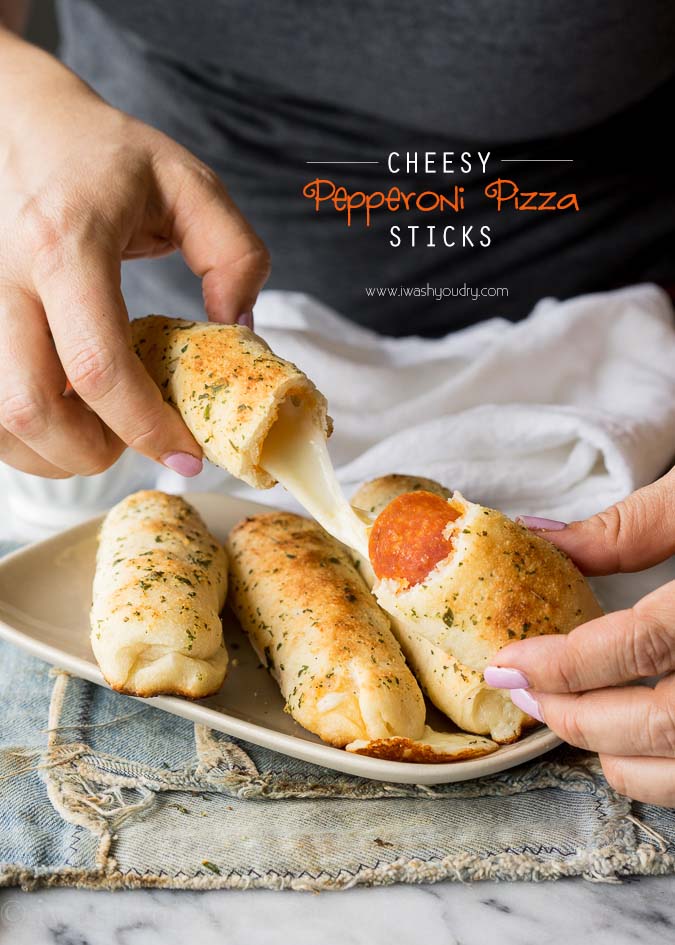 3. Chocolate Pumpkin Magic Cake – Oh yeah baby! The original recipe got a chocolatey makeover. If you haven't tried chocolate and pumpkin together yet, you must!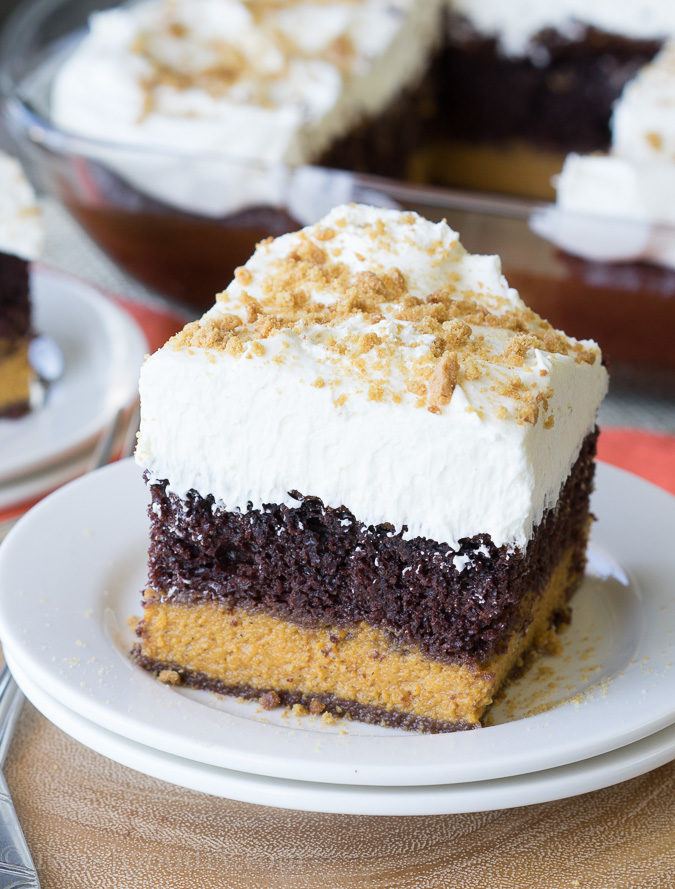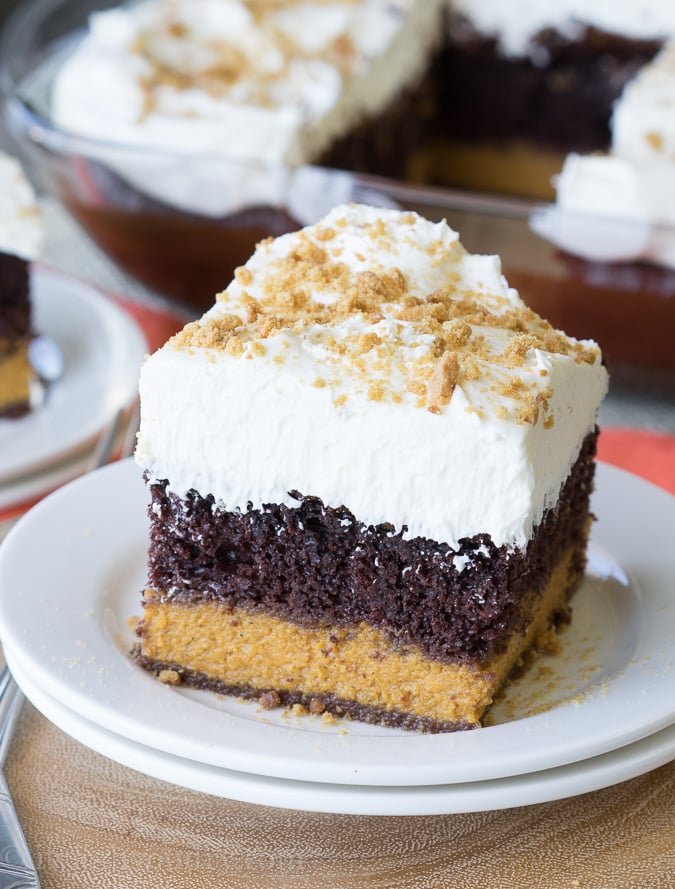 2. Samoa Truffles – You know how to spot a good recipe when you see one! These bad boys only take 4 ingredients and taste just like the famous girl scout cookie!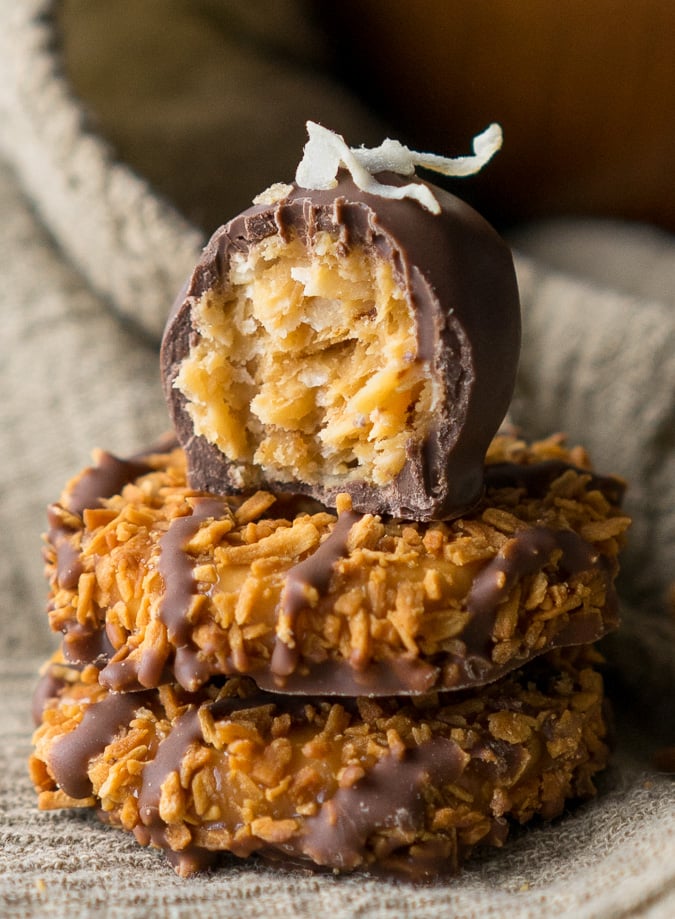 1. Super Easy Tagalong Pound Cake – I've finally figured it out! You guys like simple recipe with as few ingredients as possible… and also chocolate and peanut butter. In all honesty I really almost didn't share this recipe. I thought it was TOO easy. But you guys LOVED IT! So that just makes me happy. 🙂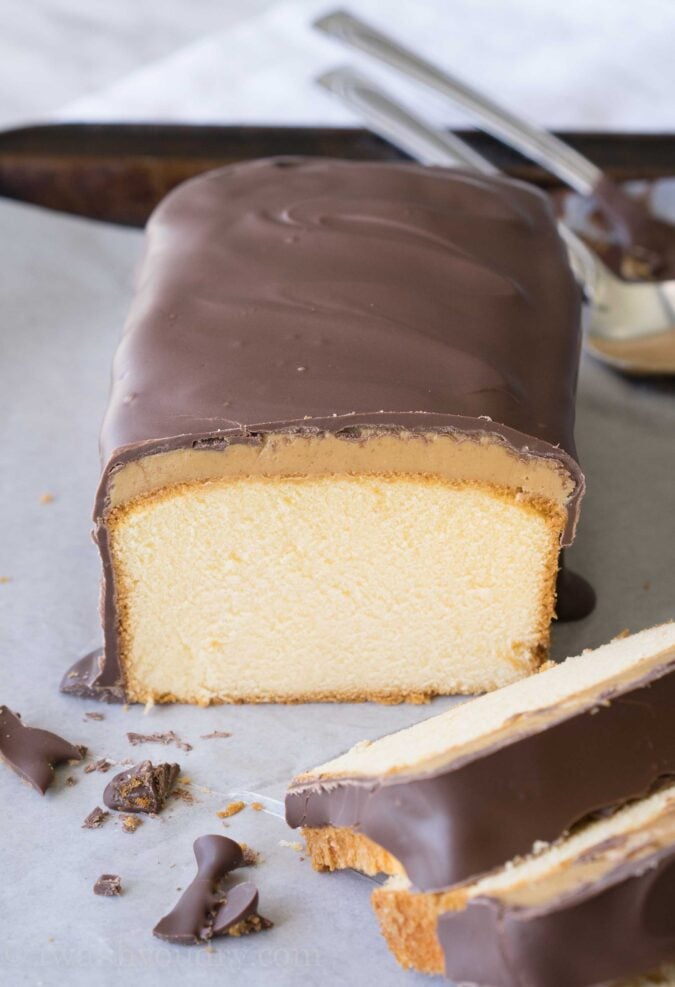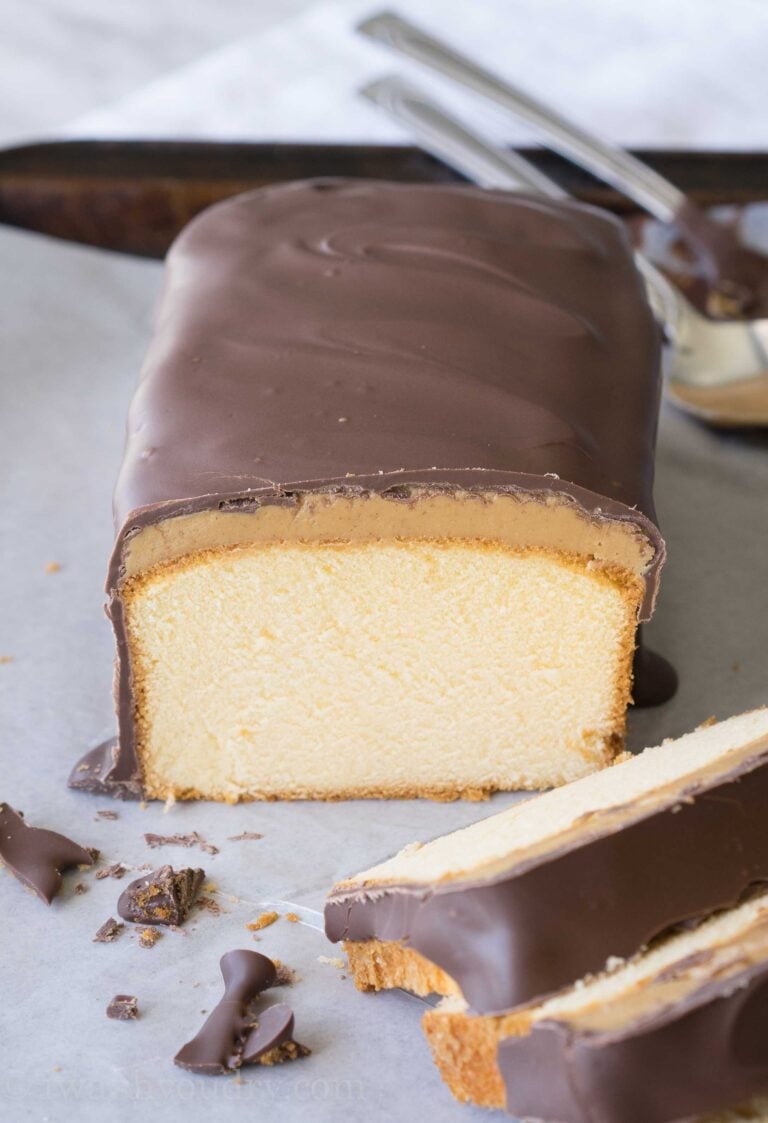 What a year!
I have so many more fantastic recipe ideas in mind and I can't wait to get back in the kitchen and whip them up for you.
A few favors I would like to ask of YOU for 2016… 
If you've tried a recipe, please consider leaving a comment on the post to let others know your thoughts. This is so helpful for others who are contemplating making the recipe.
Sign up for email updates! With social media being so finicky, the BEST way to get my recipes is to stay connected through email. I won't send you junk mail, just more quick and easy recipes!
Disable Ad Blockers. If your computer uses an ad blocker, please consider disabling it when viewing blogs. We work hard to provide you with free content and the revenue from those ads help to offset the costs of it all.
Last but not least, if you have any suggestions for me please leave me a comment below! Am I doing something awesome, or not so great? Tell me. I'd love to hear your thoughts!
Thank you so much for being a part of I Wash You Dry. I hope you have a fantastic 2016!
All the best,
Shawn