UPDATE (7/8/2015):
Sold out tonight on QVC!! But DON'T WORRY! You can still order your own copy! Find the links to where to purchase at the bottom of this post!! Thank you guys!! 🙂
—————————————————————-
I'm super excited to share a sneak peek of my upcoming cookbook, Express Lane Cooking!
First I wanted to tell you a little bit more about the book, my inspiration behind it, what I hope it will do for you.
And of course…where you can buy it!!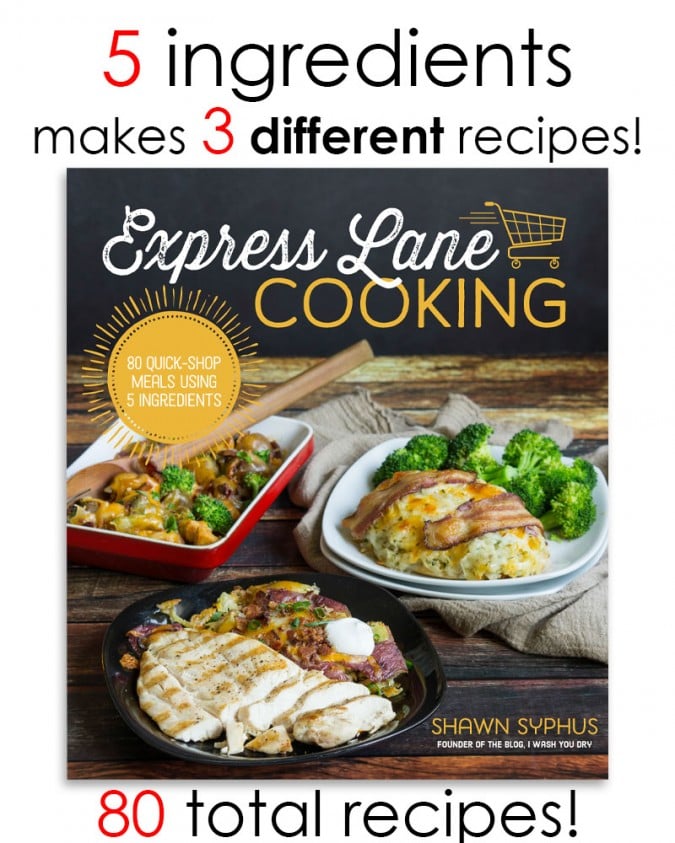 I feel like Express Lane Cooking is a pretty revolutionary cookbook, and I am just so. dang. proud of it. I'm a mother to four beautiful children, I run this blog full time, and gosh darn it, I'm just an overall busy lady. If anyone knows the importance of having quick and easy meals to prepare, it's me.
I've taken the concept of quick and easy and stepped it up a notch with this cookbook. I take 5 basic ingredients (yes, you'll know each one, no surprise ingredients here) and give you 3 quick and easy meal choices. This means less time at the grocery store and more time spent with your family and loved ones!
Who doesn't want that?!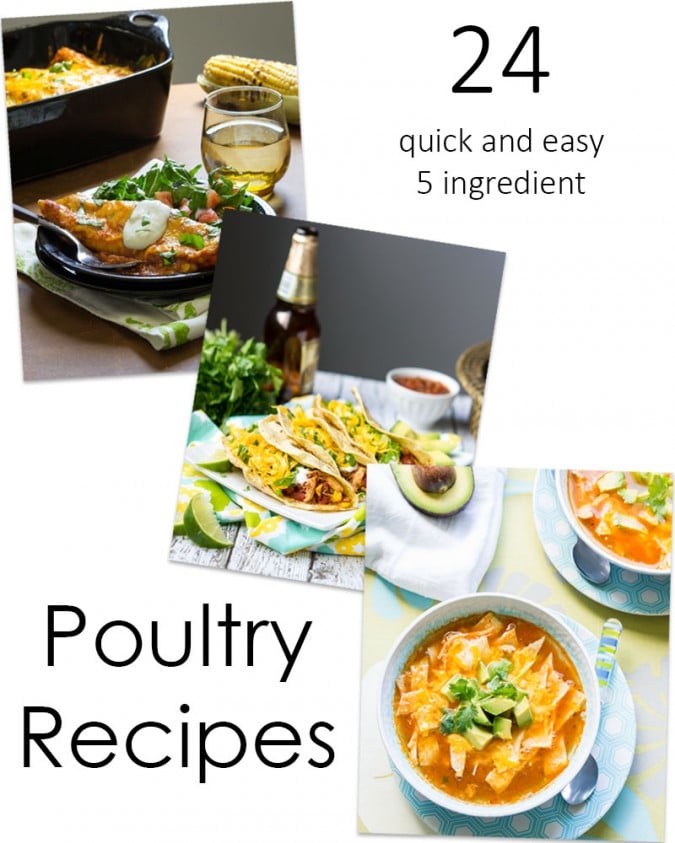 I'm a very visual person and I know how important it is to you that a cookbook have an image that goes with each recipe. That's why each and every recipe in my cookbook comes with a full page, high-quality photo, so you know exactly what it is you're about to make.
Above is a set of 3 recipes made with the same 5 ingredients. You can see how visually different these recipes are, so your family will not get bored eating the same things over and over again!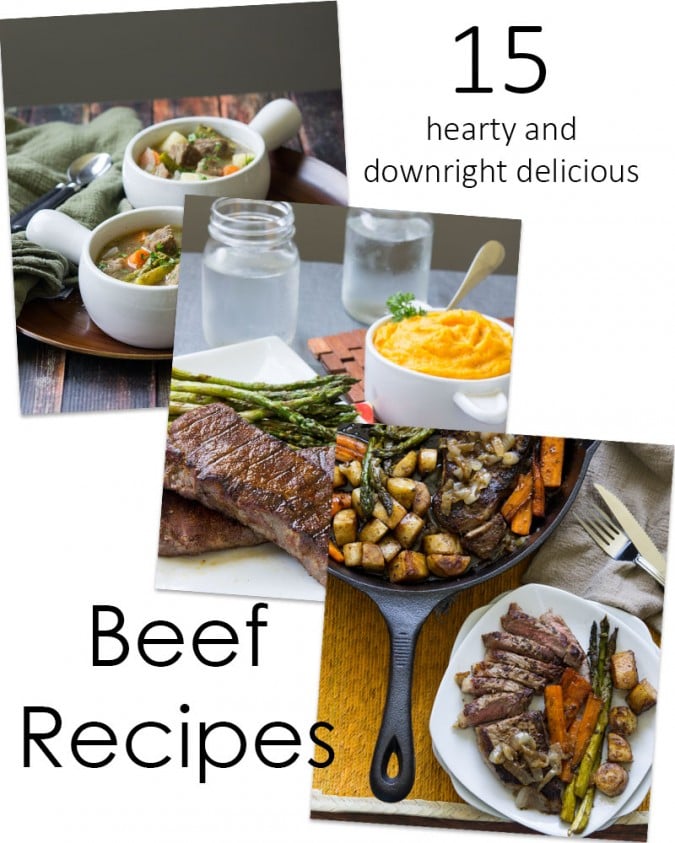 The inspiration for this cookbook comes from my two youngest daughters. They're just 18 months apart in age, and those first couple years were a true test of my motherly patience. I would always dread going grocery shopping with my two little blonde beauties. Our trip would never last more than a few minutes before one would cry, both would be fighting, or one had to use the restroom… you get the idea. I would quickly grab whatever ingredients I could get my hands on and get out of there as fast as I could.
I would pay first, of course!
Simple ingredients like potatoes, asparagus, carrots, parsnips and sirloin steak can be turned into three simple recipes like my Rustic Beef Stew, Grilled Sirloin and Asparagus with a Carrot and Parsnip Mash, and my mom's favorite – Roasted Steaks and Root Vegetables!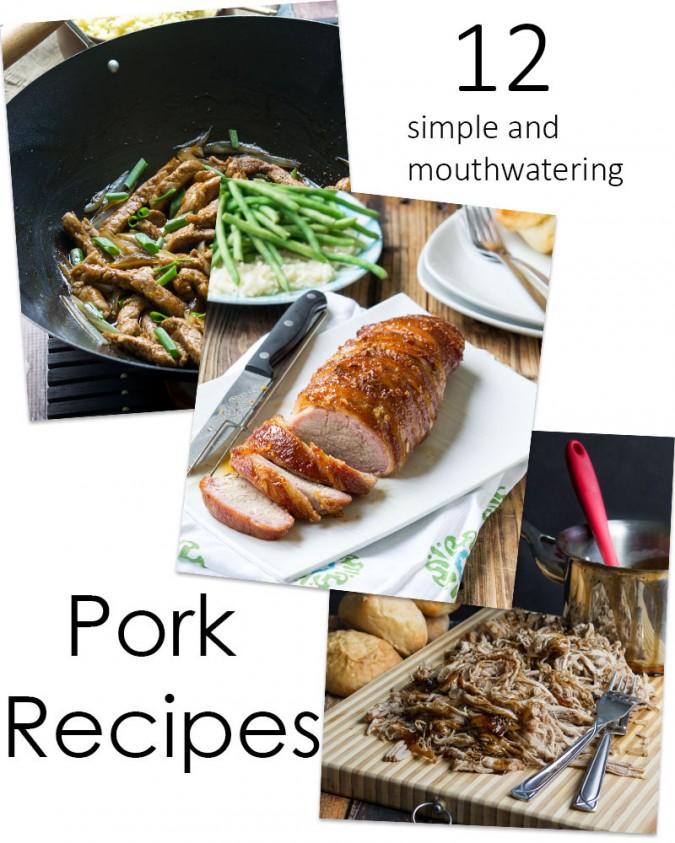 The cookbook is full of dinner recipes and there is something for everyone: Poultry, Beef, Pork, Seafood, and even Meatless main dishes!
I worked really hard to include a variety of cuisine and flavor profiles too. You'll enjoy recipes inspired by the flavors of Italian, Asian, Greek, Mexican and American cuisine, plus so much more! There are classic recipes with a twist like my Bacon Wrapped Pork Tenderloin (pictured above), and really creative recipes that are simple to recreate like my Baked Scallop and Tomato Gratin (pictured below).
My goal is that you will use this cookbook on a regular basis. That it can be an inspiration for you to create more recipes at home with whatever ingredients you have on hand.
Look, I know there are LOADS of recipes on the internet. I have hundreds of recipes at your disposal right here on my website. But what this cookbook does for you that the internet can't, is give you THREE recipes using the same 5 ingredients! It's nearly impossible to find that anywhere else, and why would you even try when you can buy my book and find them all right there?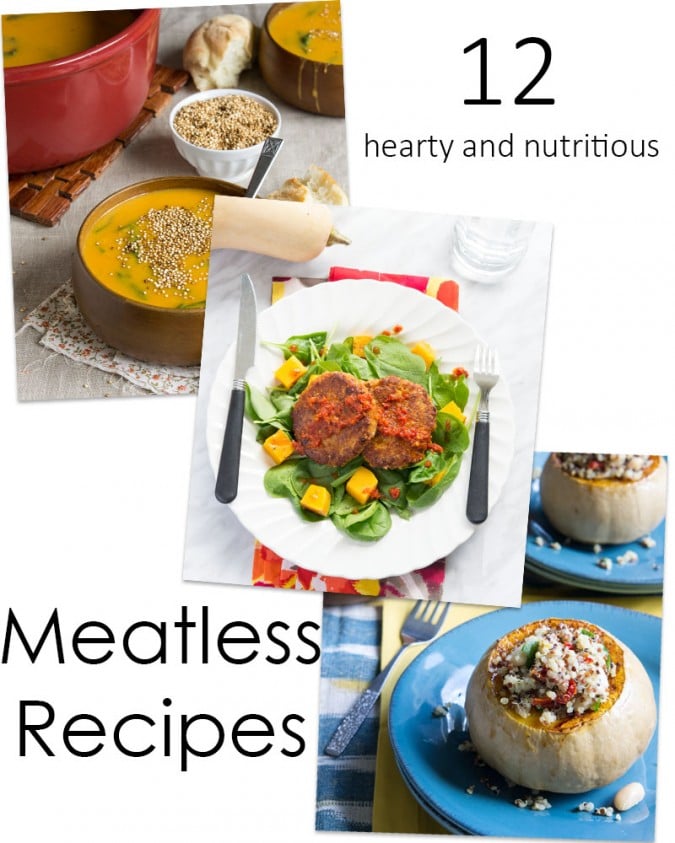 The variety, the convenience, the ease and the taste from these 80 recipes will keep you coming back time after time.
I'm sure you can tell that I'm excited about Express Lane Cooking. I put a lot of thought, time and energy into making this not just a "flip through it once and put it on the shelf" type of cookbook, but a "cookbook that has splatters of food on each page because it's right there in your kitchen with you while you cook."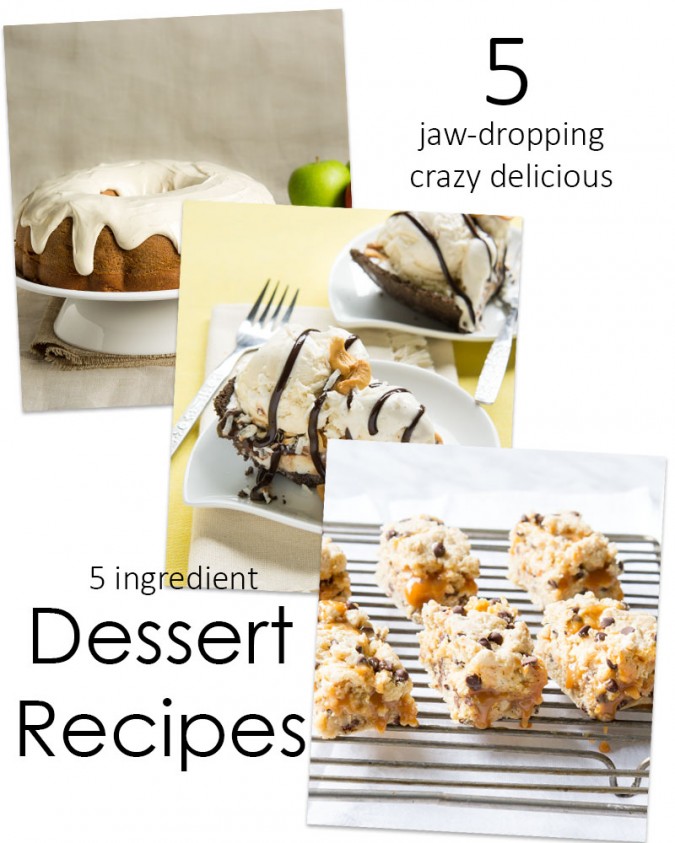 Oh, did I mention there are also desserts? Yeah, how about that?! You get 75 insanely delicious dinner recipes as well as my 5 favorite go-to dessert recipes! ALL 5 INGREDIENTS!! 
Here is something else… if you're an avid follower of I Wash You Dry, you may be wondering how many of the recipes in this cookbook are also here on my website… ZERO!     NONE!     NADA! 
Yup! These are 80 never before seen recipes, and I'm just so excited to share them with you!
Are you ready for the details about when/where/how you can buy it?
Express Lane Cooking Cookbook is now officially available for
PRE ORDER!
You can purchase it online at:
And wherever books are sold!
Express Lane Cooking will be release on July 21, 2015!
BONUS!!!
Thanks to my awesome publishing team at Page Street Publishing Co. and Macmillan Distribution, my cookbook Express Lane Cooking is available WORLDWIDE and also includes metric conversions for each recipe!
As always… thank you, thank you, thank you(!!!) for being awesome followers of my humble blog. I truly appreciate your love and support! Mwah!!
xoxo – Shawn