One of my favorite things about being a food blogger is being able to travel all over and find the best places to eat, stay and things to do and then come back here and share that priceless info with you!
I'm excited to share my Four Seasons Las Vegas Girl's Trip with you today!!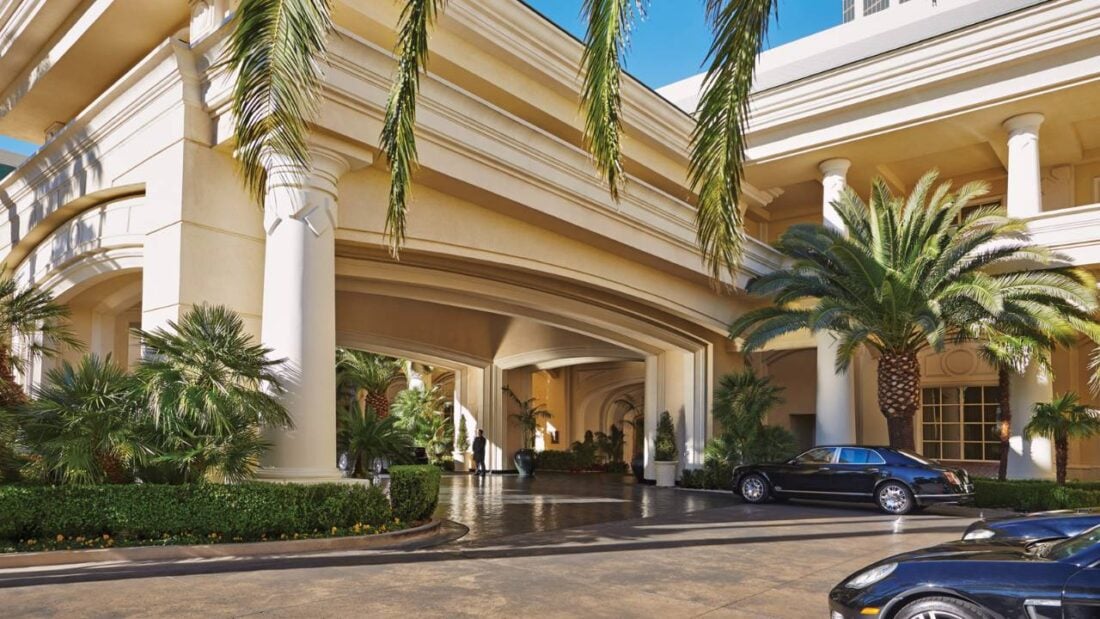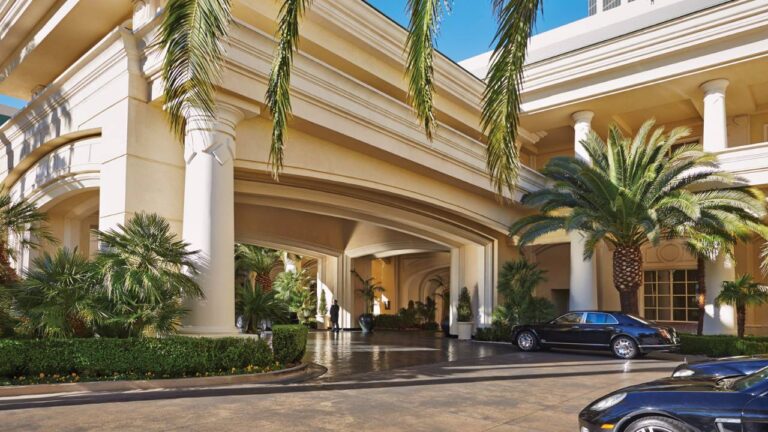 photo via Four Seasons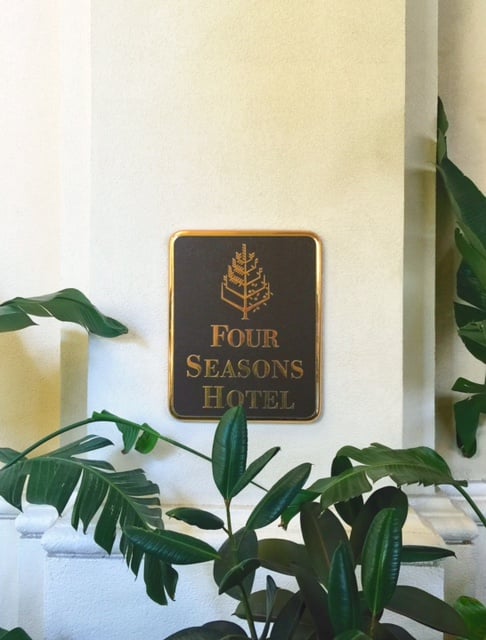 You may remember earlier this year when a group of us went to Sandestin, Florida? Well, we all decided it would be a fabulous idea to meet up again in sunny Las Vegas for Shelly's birthday. Aaaaaaand… we basically planned it all around seeing Britney Spears in concert…
Since I only live a short 1 1/2 hour drive from Las Vegas, I was super excited to tour the buzzing city with my friends. We hit up several amazing restaurants, did lots of shopping, and saw some really great shows! But one of my favorite things was staying at The Four Seasons.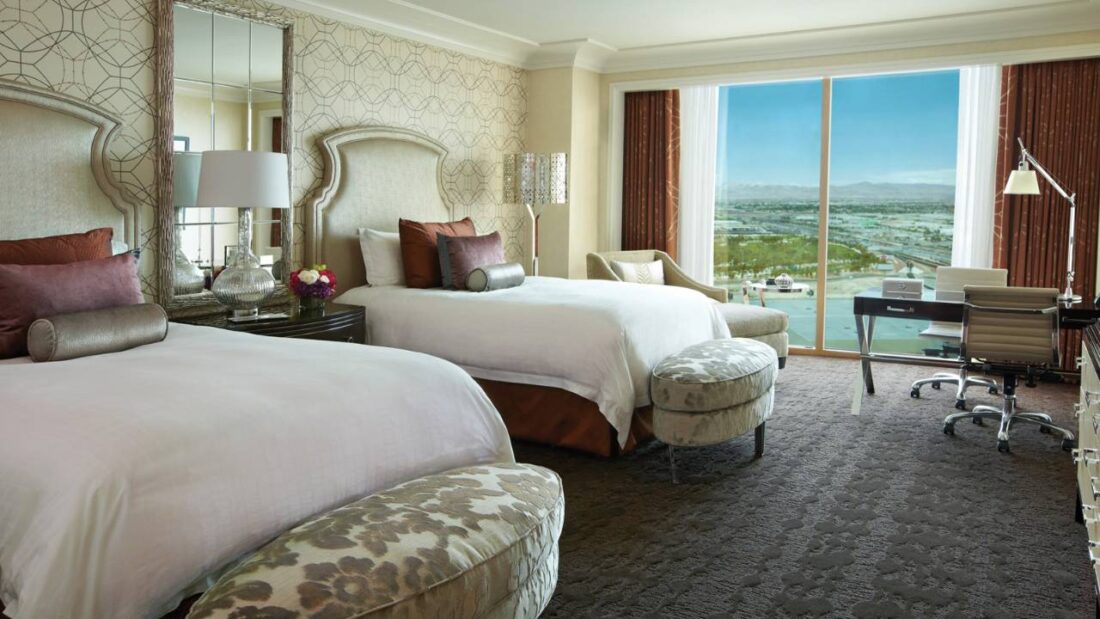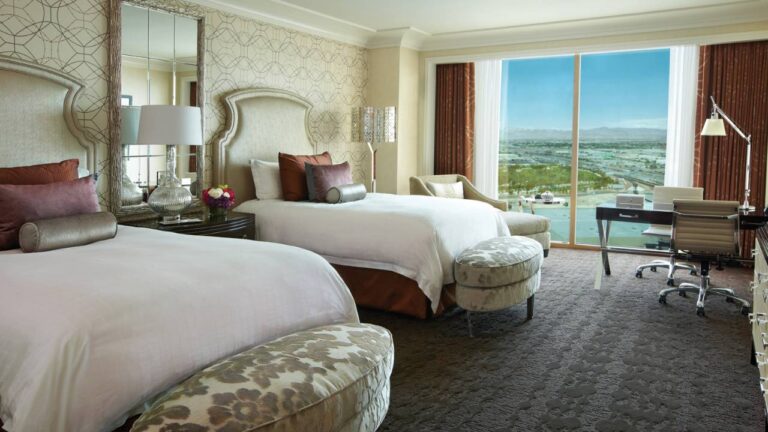 photo via Four Seasons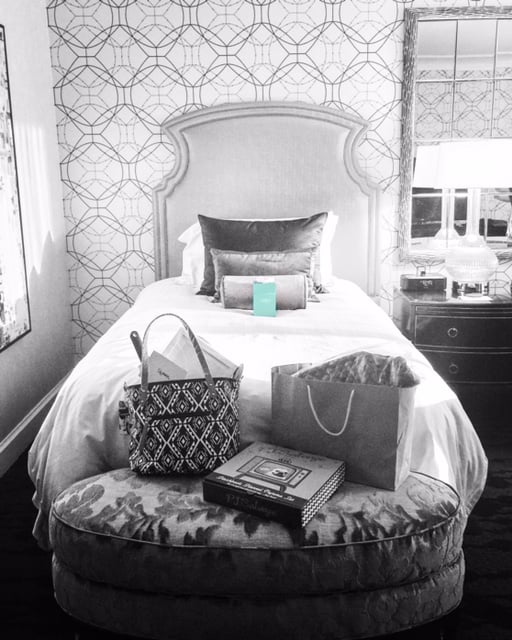 The rooms were extremely spacious, yet cozy and super clean. The hotel itself is like a hidden oasis right on the Las Vegas Strip!
From the minute you walk in, you immediately feel like you've stepped into a luxury spa. I pretty much never wanted to leave.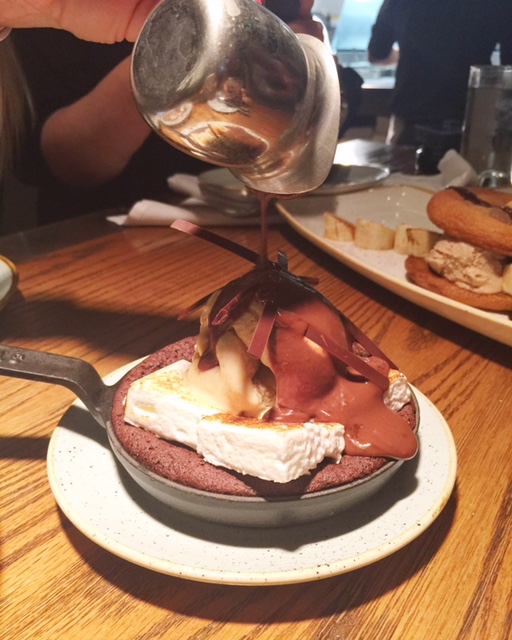 When we first arrived in Las Vegas we met up for lunch at Yardbird at The Venetian, which is famous for their chicken and waffles, but I'm pretty sure all the amazing desserts stole the show. The peanut butter ice cream sandwich and s'mores brownie were some of our favorites!
Later that night we were treated to an amazing dinner at The Four Season's superb restaurant, Veranda.

It's a fresh spin on classic Italian fare, and you'll definitely want to check it out next time you're in Vegas!
Each course was presented beautifully and each tasted phenomenal. My favorite was the scallops and the cannoli trio for dessert.
The following morning we made plans to head over to Hash House A Go Go at The Linq Hotel for brunch.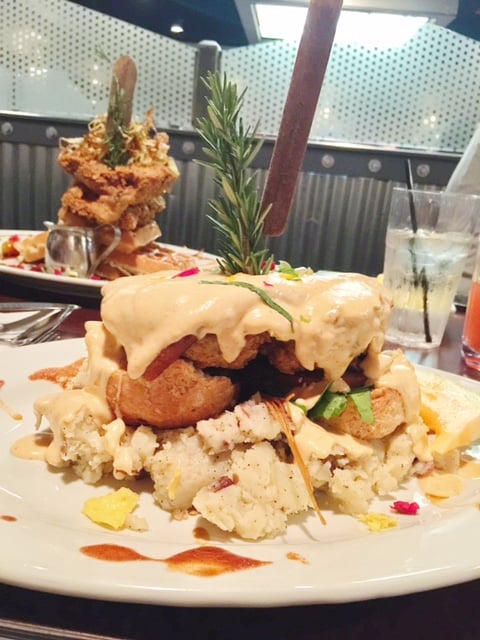 This place definitely lived up to the hype! The portions were HUGE! Pancakes bigger than your head, outrageous flavor combinations that totally work, and a fun and energetic atmosphere. I highly recommend ordering the Fried Chicken Farm Benedict, which was featured on "Man vs. Food." That's what I ordered, and while I didn't even make a dent in it, I enjoyed every bite.
After brunch we headed over to Fashion Show Mall to burn some calories and do some shopping. Big thanks to Fashion Show Mall and Sabra Dipping Co. for a little extra spending money in our pockets!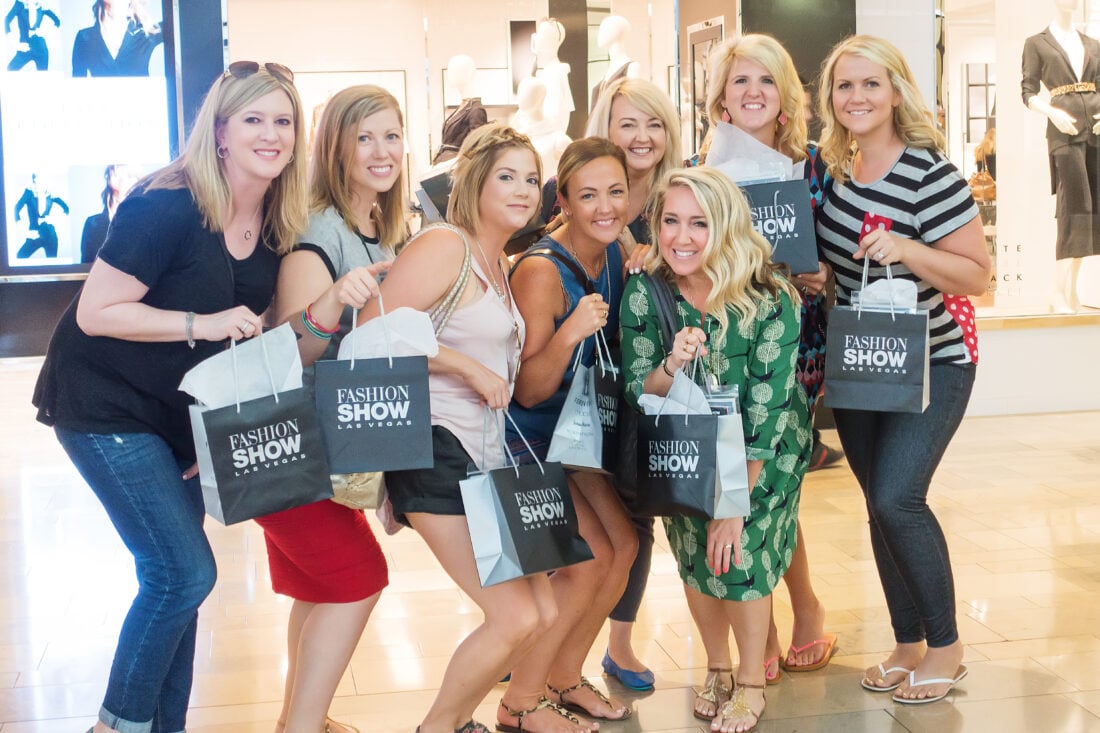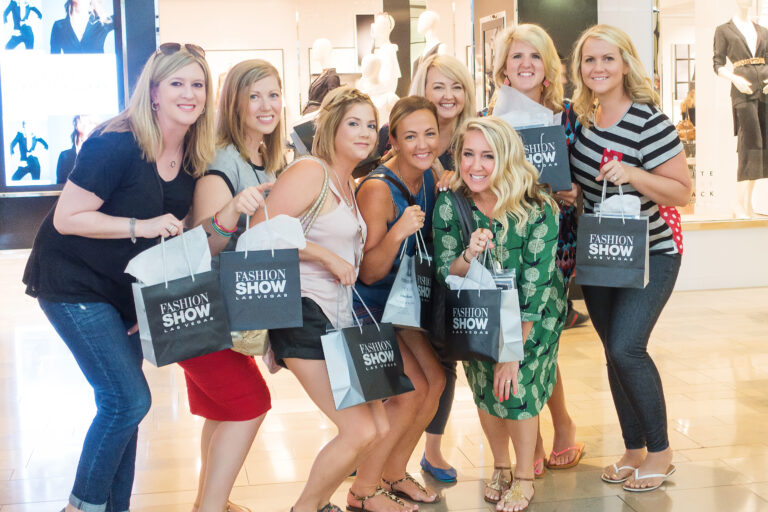 Stephanie, Lauren, Kristan, Shelly, Angie, Jenny, Amanda, Me
Fashion Show Mall is one that I frequent often when I visit Las Vegas. It's massive and has so many great stores to check out, while still being right in the heart of the Las Vegas Strip!
Shopping got us thirsty so we headed over to the Burger Bar in Mandalay Bay to try out their "build your own" milkshakes!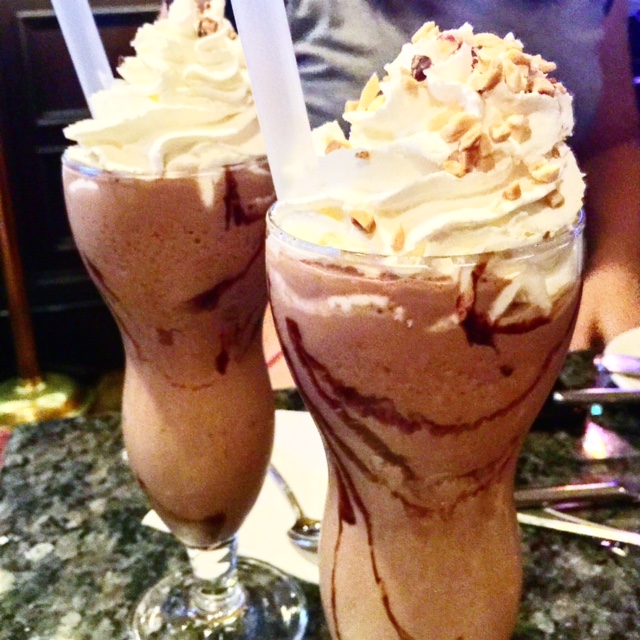 You are able to customize your own, complete with Krispy Kreme doughnuts and cookie dough.
Dreams do come true!
The time had finally come… we all headed back to our cozy Four Seasons rooms to get ready for Miss Britney!!!!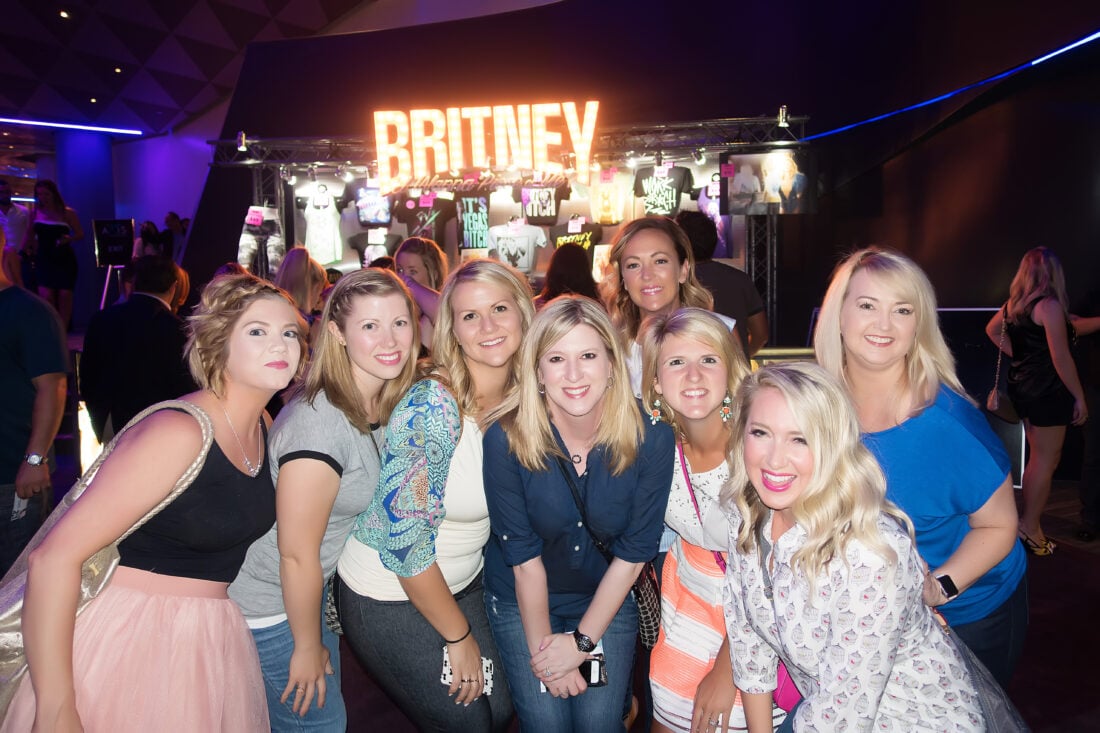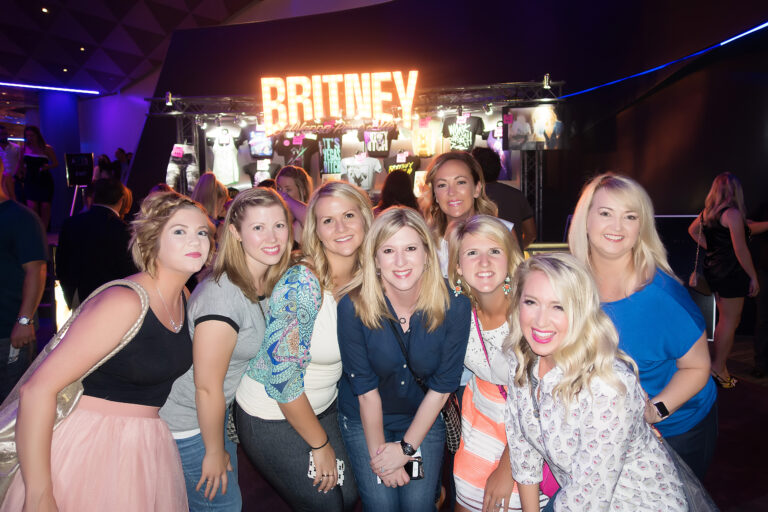 If you were a teen in the 90's or early 2000's… you know how epic this is.
The show was amazing, and I didn't want it to stop.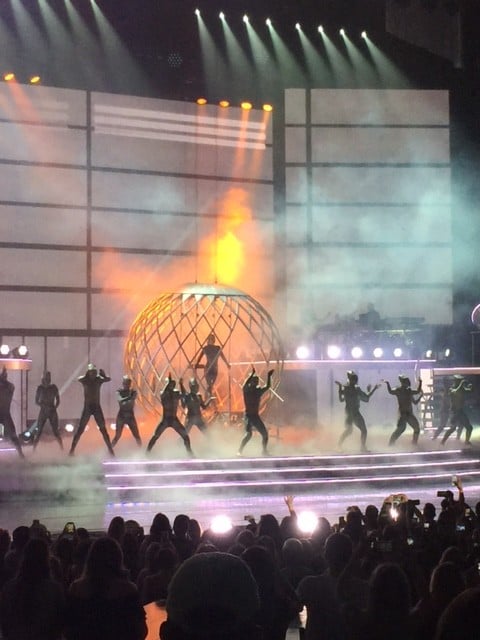 Britney looks amazing, and while I've heard that the whole performance is lip-synced, I didn't care.
It was a great show, with amazing choreography, flying, fire, and even snow!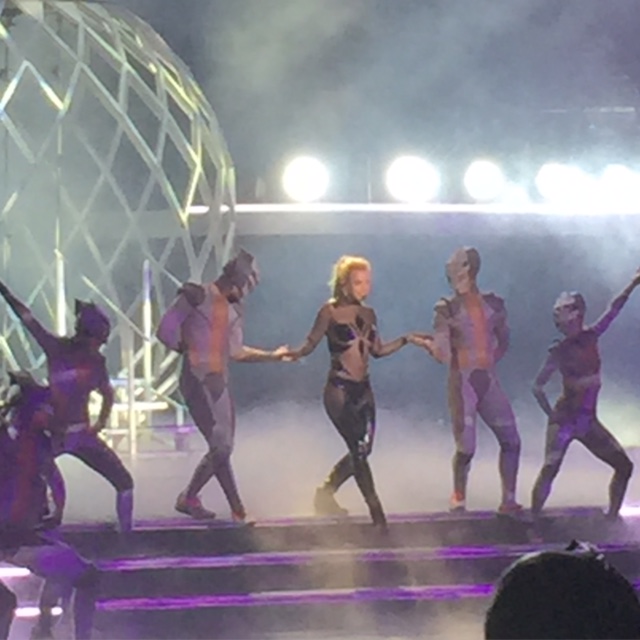 Totally worth it.
After the show we got hungry… of course!
We heard about this place called "Secret Pizza" in the Cosmopolitan, so we went looking for it.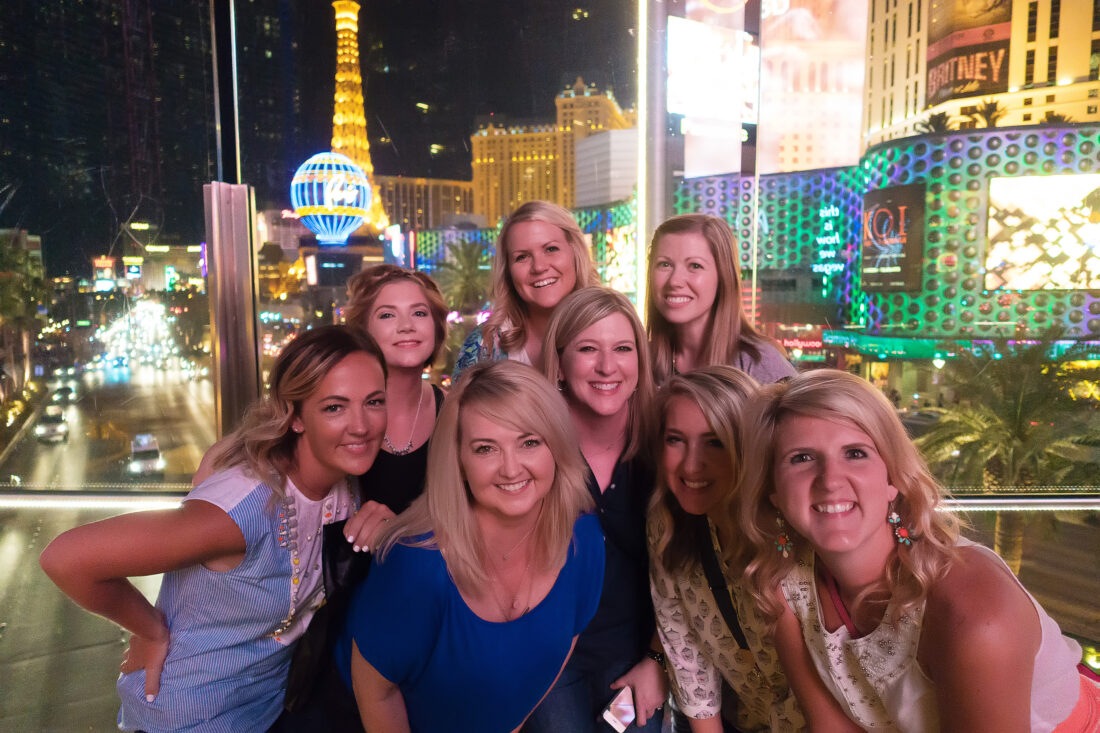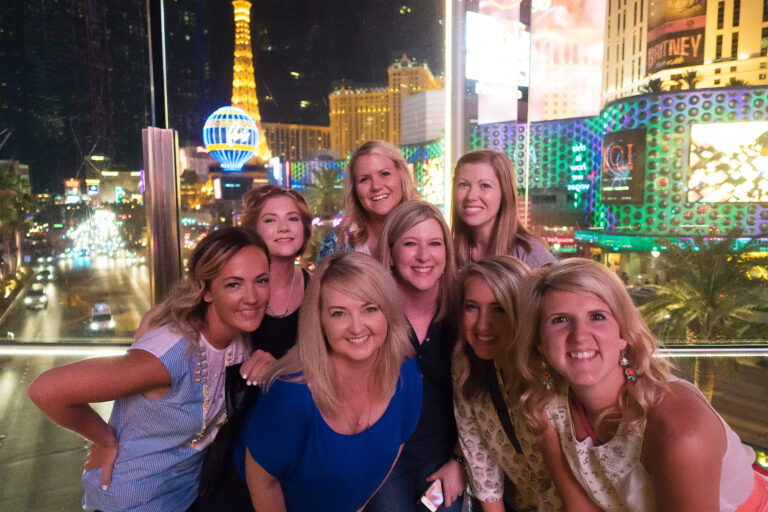 It's in an unmarked spot, tucked away in a corner… but you guuuuuys!!!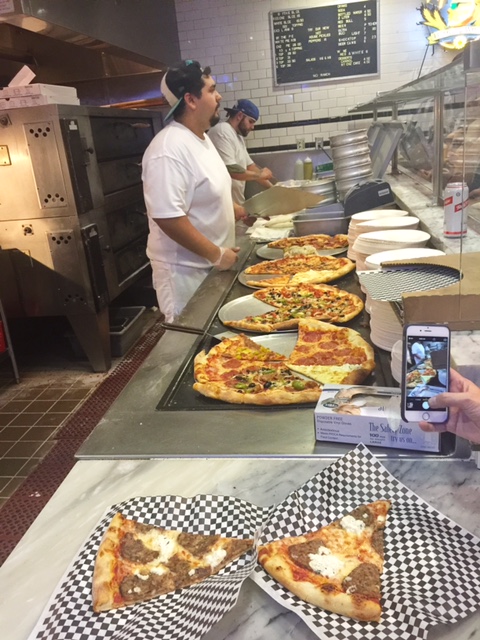 Definitely worth the late night cravings! This cute little place serves fresh pizza that tastes out of this world! I got the meatball and ricotta… superb!
The following morning we made reservations at the Veranda again for their famous brunch.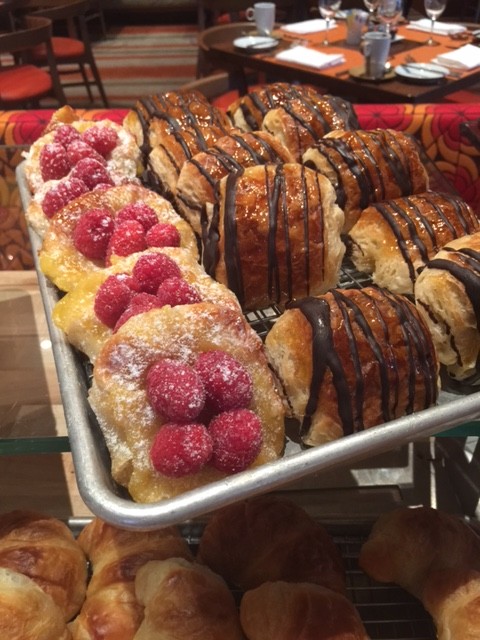 You have never seen a buffet of amazing breakfast food until you check out this amazing restaurant.
I wanted to eat all the things.
They even have a fresh donut bar, where you can make your own special donuts. AMAZING!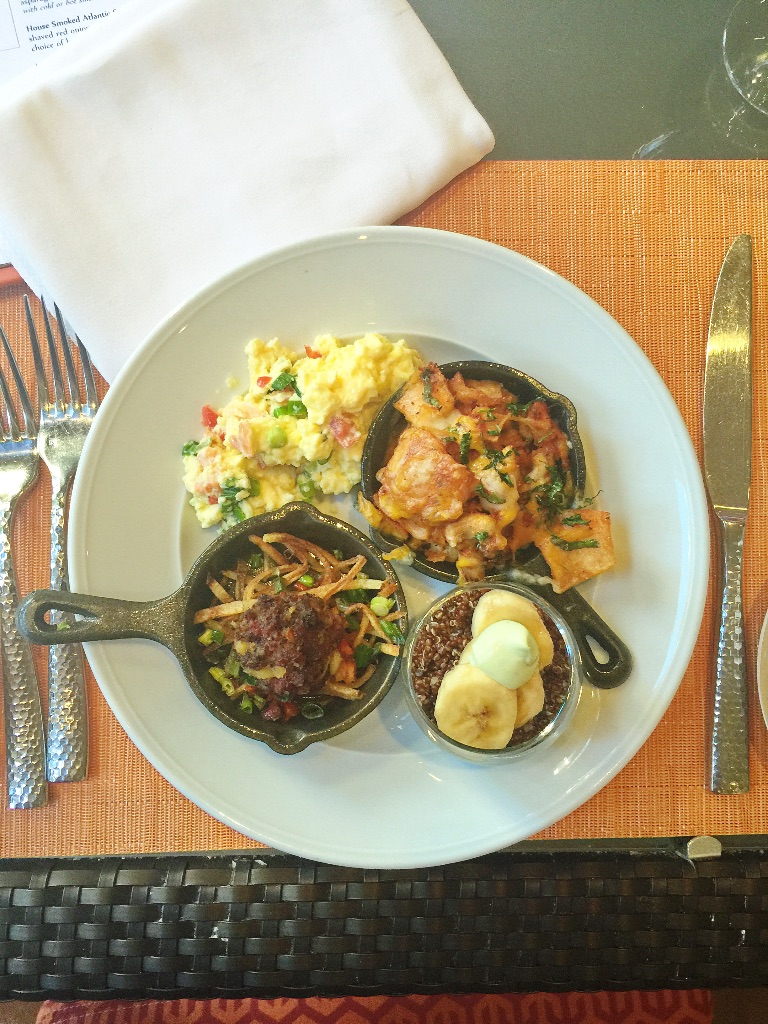 After brunch I somehow managed to squeeze into my swimsuit, then we all enjoyed The Four Seasons serene pool escape.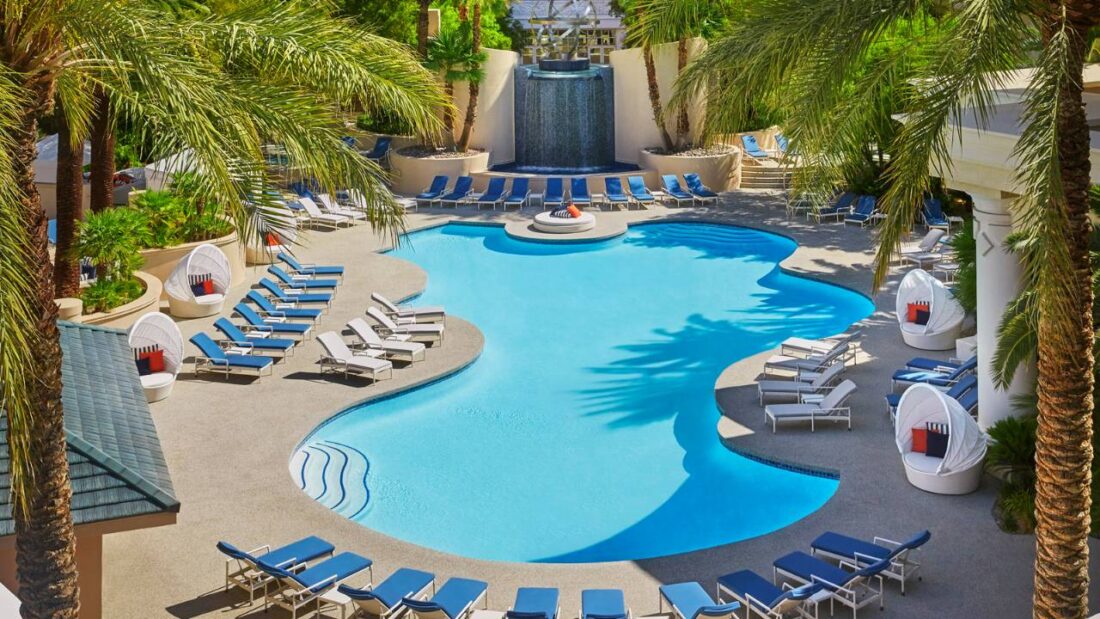 We chilled in a cabana for a couple hours enjoying nachos, fries and some fun fruity drinks.
The Four Season's pool is a nice escape, but if you're wanting a even more fun and excitement, you're just a short walk away from the Mandalay Bay's wave pool, lazy river and even more pools that are just next door!
After the pool we did a little more shopping and site-seeing.
One of my favorites was the flower displays at the Bellagio. Check out this carousel made with flowers!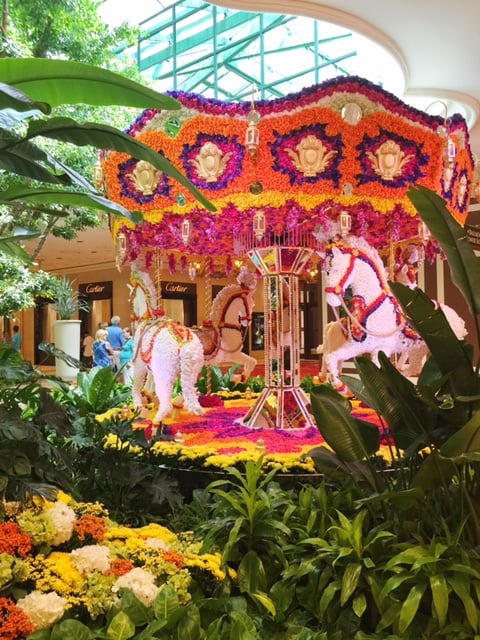 More food from the Four Season's PRESS restaurant that is conveniently located right inside their lobby.
Small plated appetizers, but HUGE on flavor!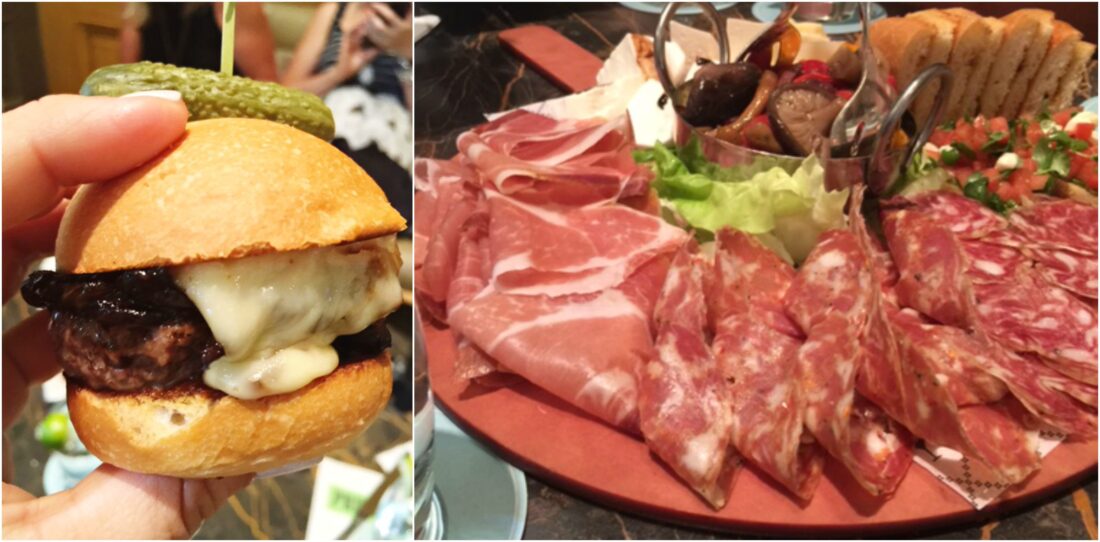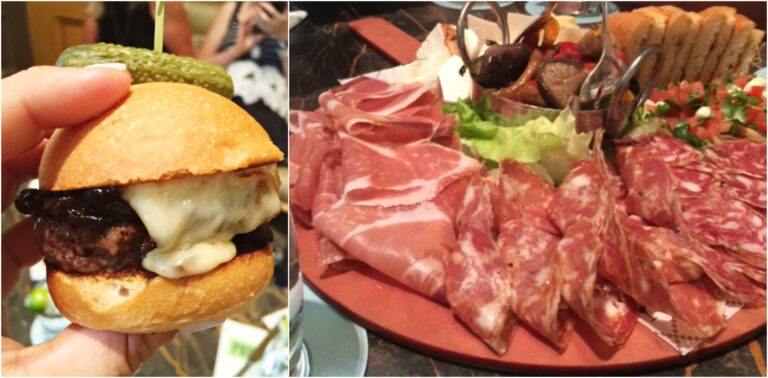 The last show we went to see on our trip was "O" at the Bellagio.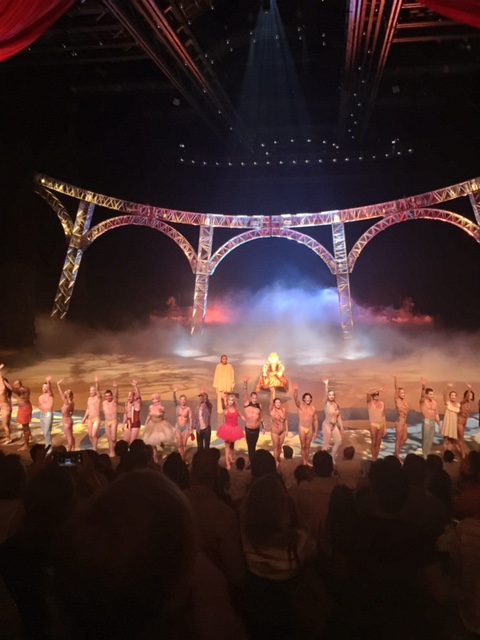 It was a crazy good show! I've never seen so much acrobatics and high-diving in my life. There were a lot of gasp's and ahh's coming out of my mouth during the whole show.
Once it was over we headed back to our rooms for a pajama and cupcake party thanks to PJ Salvage and Retro Bakery.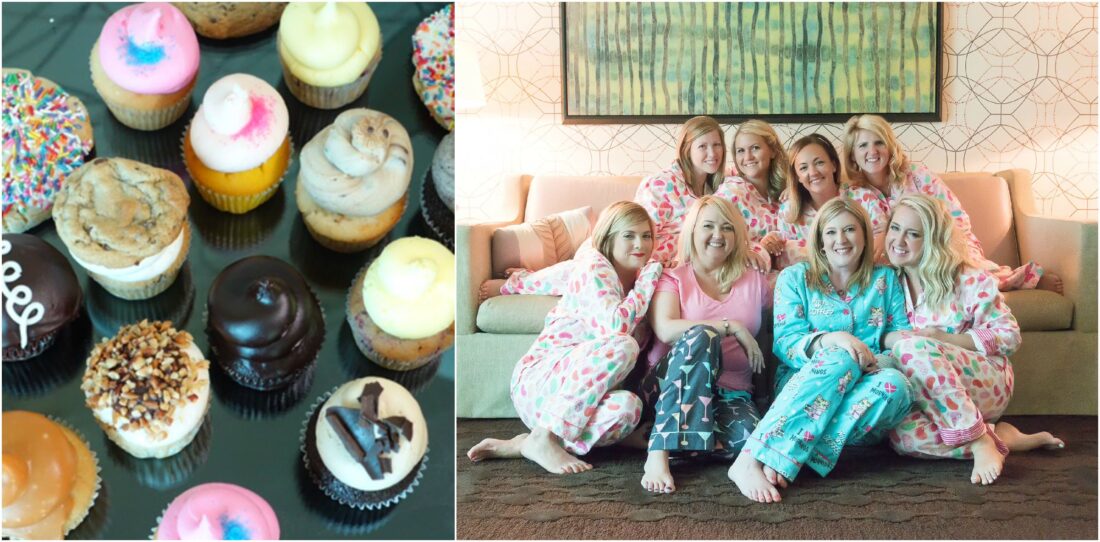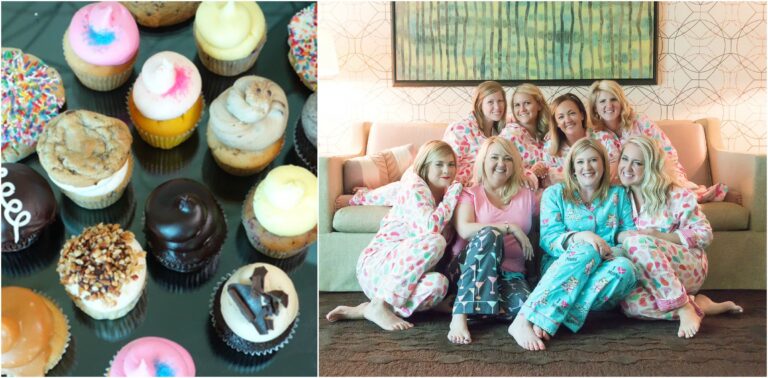 The next morning I snuck away with Angie to check out Bouchon Bakery in the Venetian for breakfast.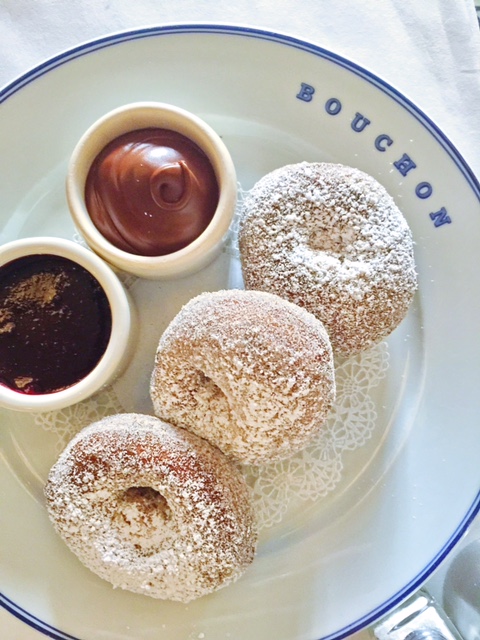 We saw these warm spiced Beignets on the menu and couldn't resist. These and the waffles were some of our favorites!
You guys, I'm getting full just recapping all the food we ate that weekend.
All in the name of research! 😉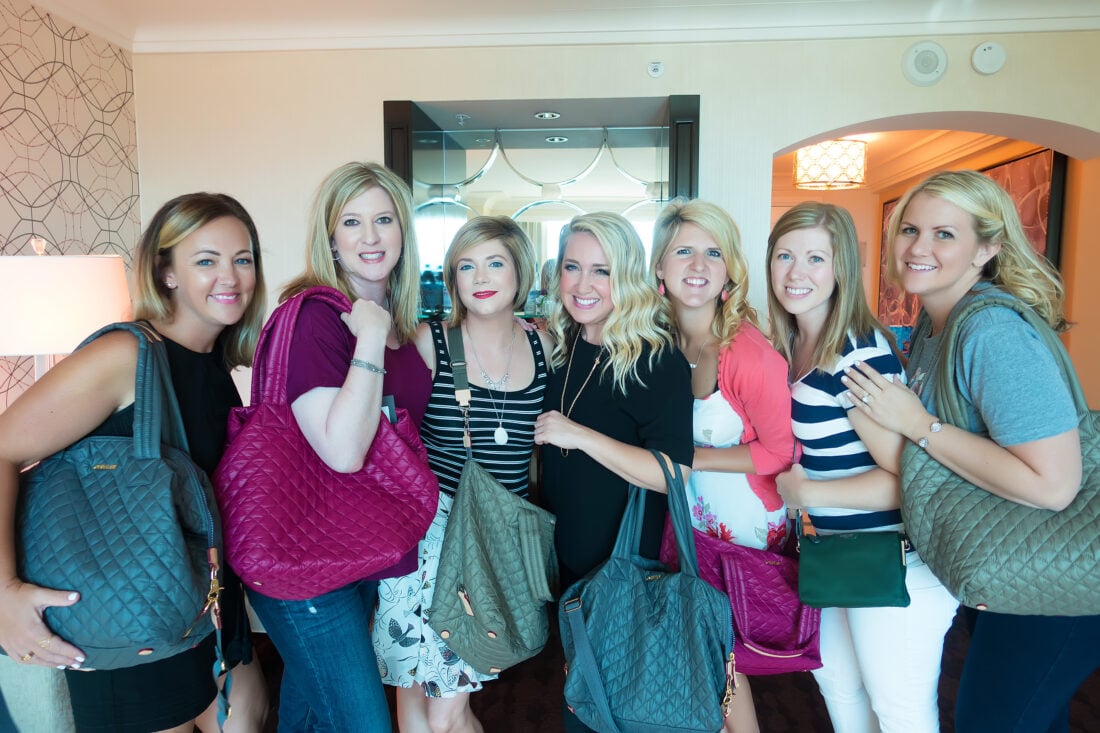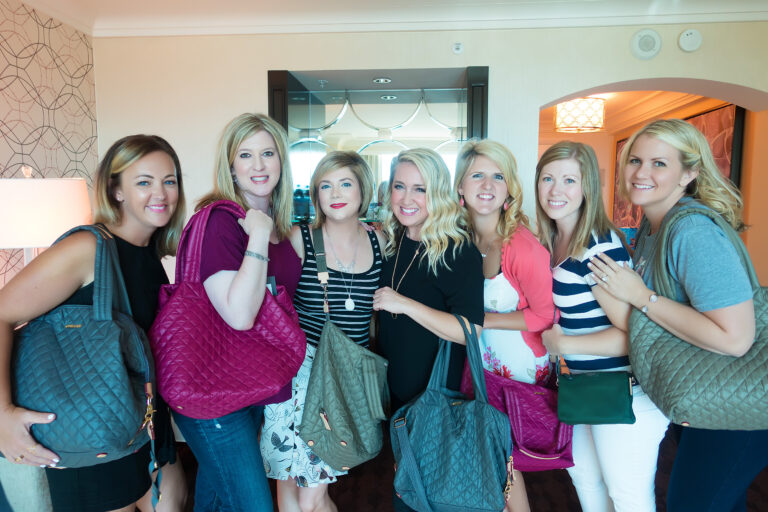 MZ Wallace Bags supplied us all with these amazing tote bags! I love mine so much. It's large, comfy and even has a wipe-able inside!
Then Tieks graciously gave us all a pair of our own to walk around Vegas in! These are my new fave ballerina flats! They're so soft and comfy.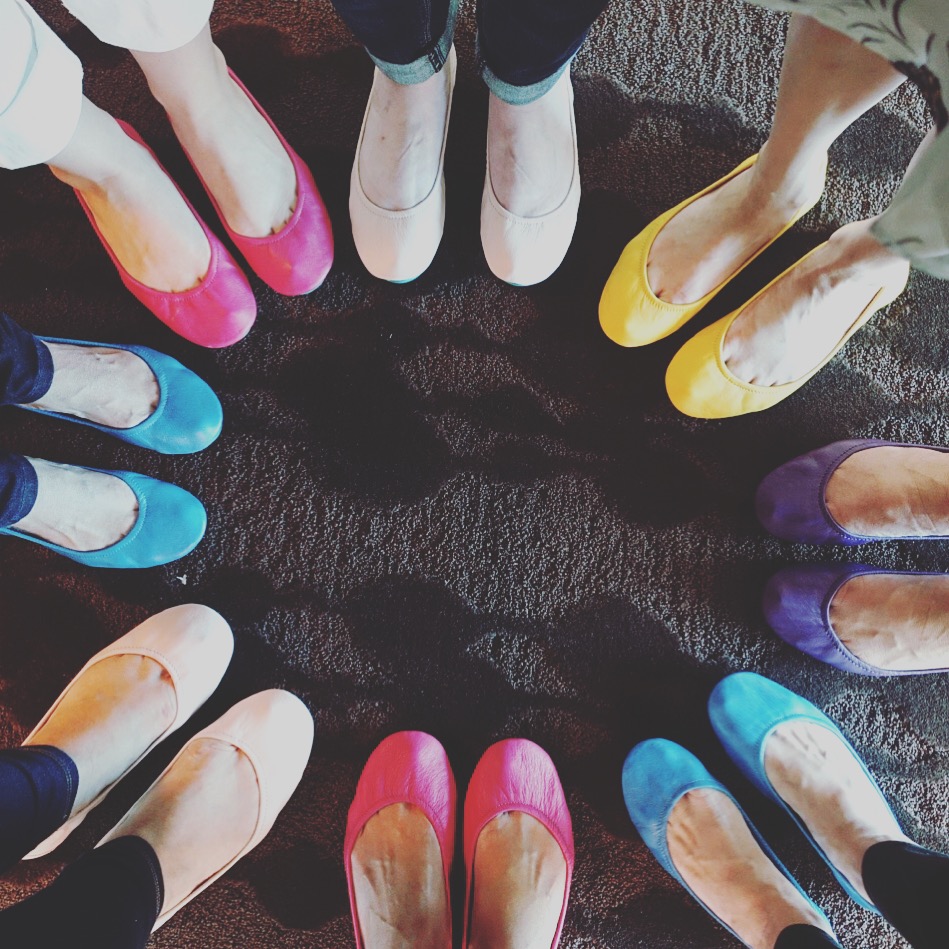 Another one of my favorites from the trip were this gorgeous necklace and earring from Elizabeth Ashlie.
I haven't taken my necklace off yet!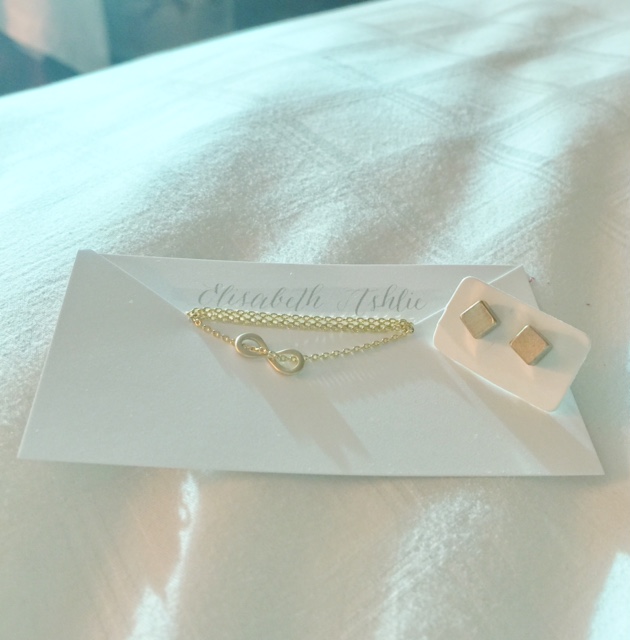 A special thank you to all the amazing brands that helped make this trip so special:  Four Seasons Las Vegas, Sabra Hummus, Petunia Pickle Bottom, MZ Wallace, Tieks, Lulu Frost, Loren Hope, Miranda Frye Jewelry, Minted.com, Tokyo Milk, Hello Apparel, Bella Cotton Candy Maker, P.J. Salvage, KitchenAid, Retro Bakery, Tillamook, Nestle, Planters, Bon Apetit Pizza and Martha White.
If you're planning a trip to Las Vegas, or have been and have some more awesome recommendations, please leave a comment below!
I hope you try out some of the places we went to! Thanks for following along on Instagram and SnapChat (@iwashyoudry) too!
Make sure you don't miss a thing! Follow I Wash You Dry here:
FACEBOOK | PINTEREST | GOOGLE+ | TWITTER | INSTAGRAM | BLOGLOVIN