Here is a complete guide of what to do and see in just One Week in Maui, Hawaii!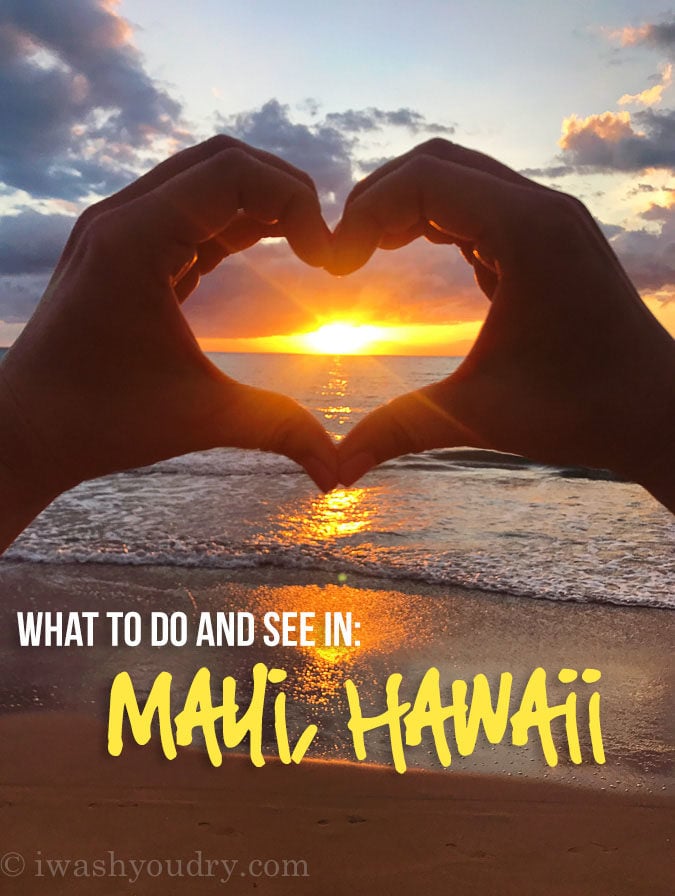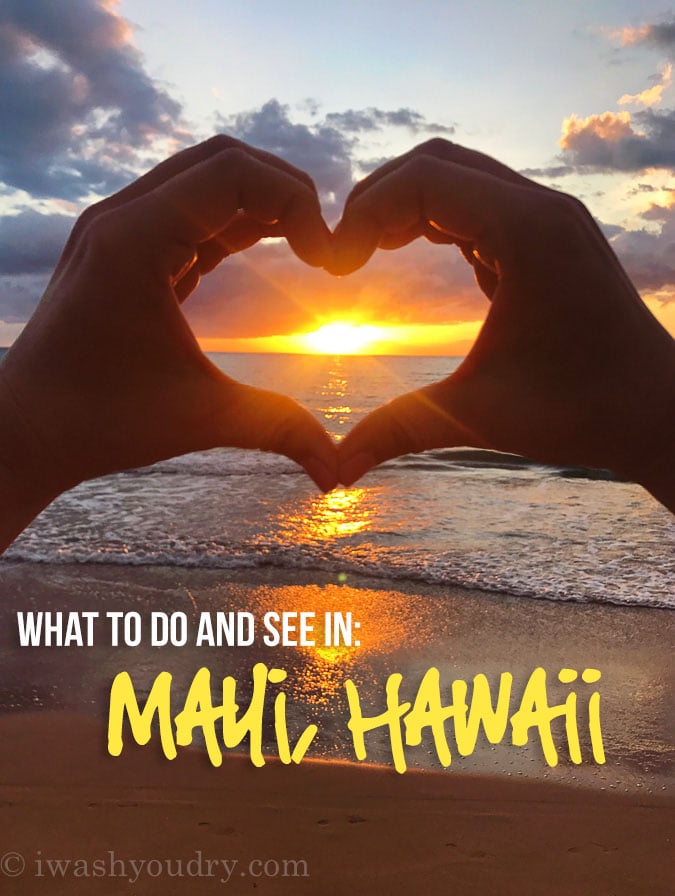 Last month my husband and I finally took our first trip to Hawaii. We had been dreaming of going for years, and after much planning and saving we finally made that dream a reality. I researched long and hard to find the most epic ways to fill our time there. We went with an open mind and a somewhat open schedule, because being flexible is key.
Where to Stay in Maui, Hawaii
You're really not going to pick a bad place to stay when vacationing in Maui, but here are a few things to keep in mind.
The west coast of the island is the most popular with plenty of resorts along the beach between the northwest coast of Kaanapali, Lahaina and all the way down to the southwest coast of Wailea.
The beaches all along the west coast were calm and filled with loads of sea life and turtles.
The northern shores of Kahului were super windy, which can result in big waves (awesome for kite surfing).
The east side of the island, towards Hana has some nice secluded resorts, but not too much of a nightlife.
I had heard amazing things about The Hyatt Regency Maui, so that's where we stayed for the first 3 nights of our trip.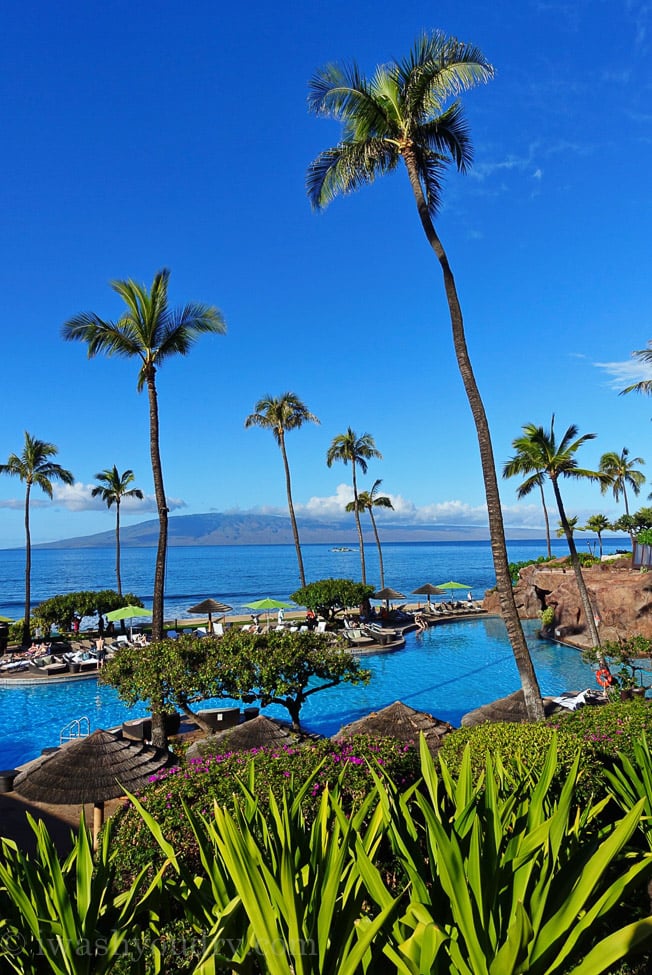 I was looking for resorts that were located right on the beach and also included amazing amenities. The Hyatt Regency Maui did not disappoint. Not only were there several gorgeous pools with easy access to the beach, there were also things like penguins, flamingos, exotic birds and all sorts of amazing wildlife throughout the grounds. It truly felt like a tropical paradise.
We were greeted with a fresh flower lei upon arrival and complimentary reusable water bottles in our room, which proved to be very handy throughout our trip.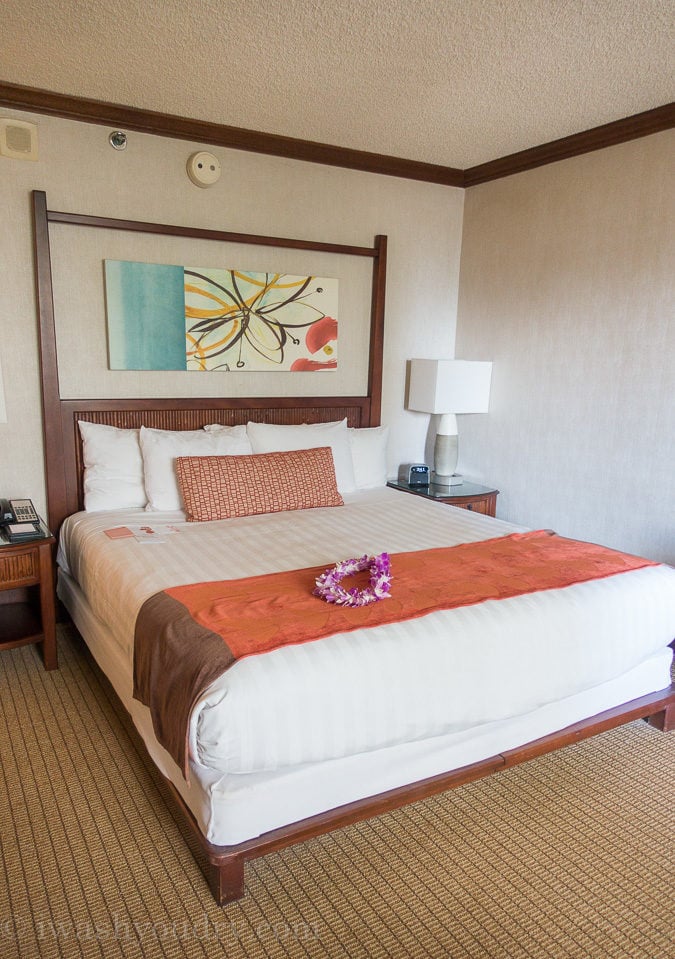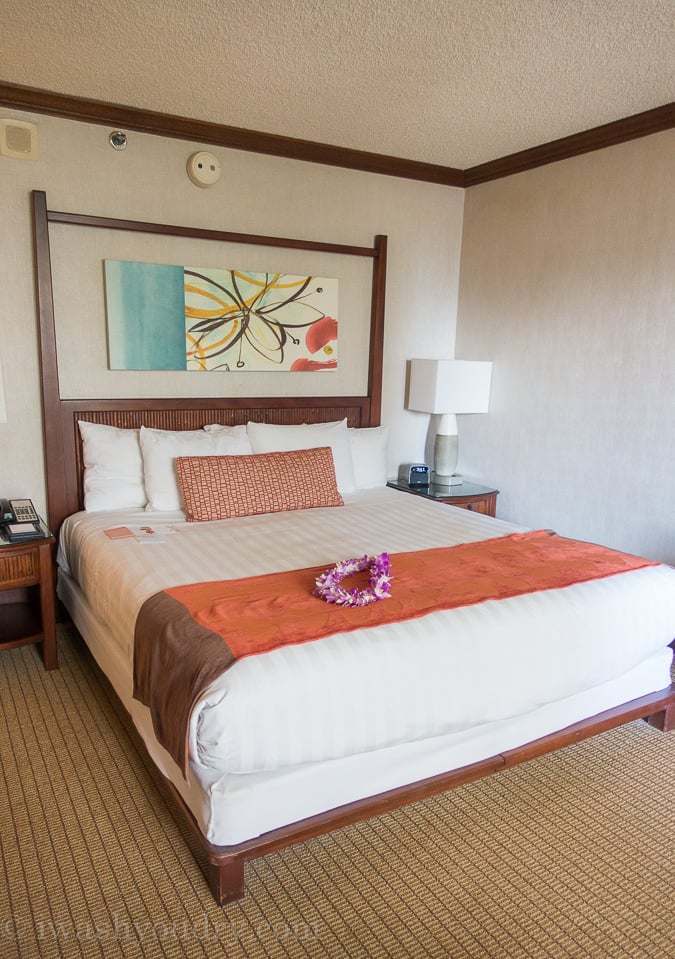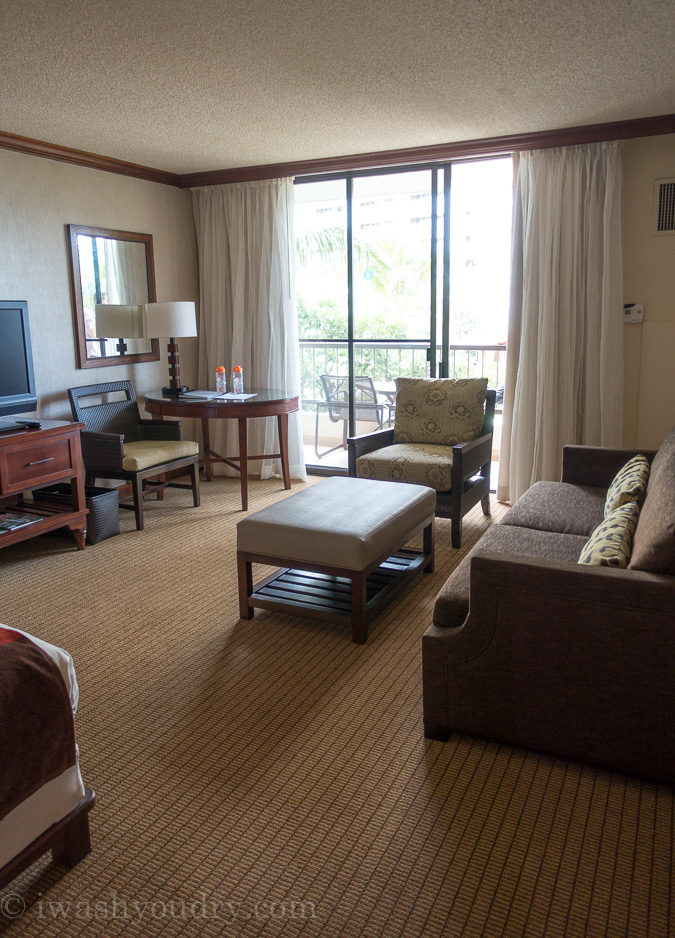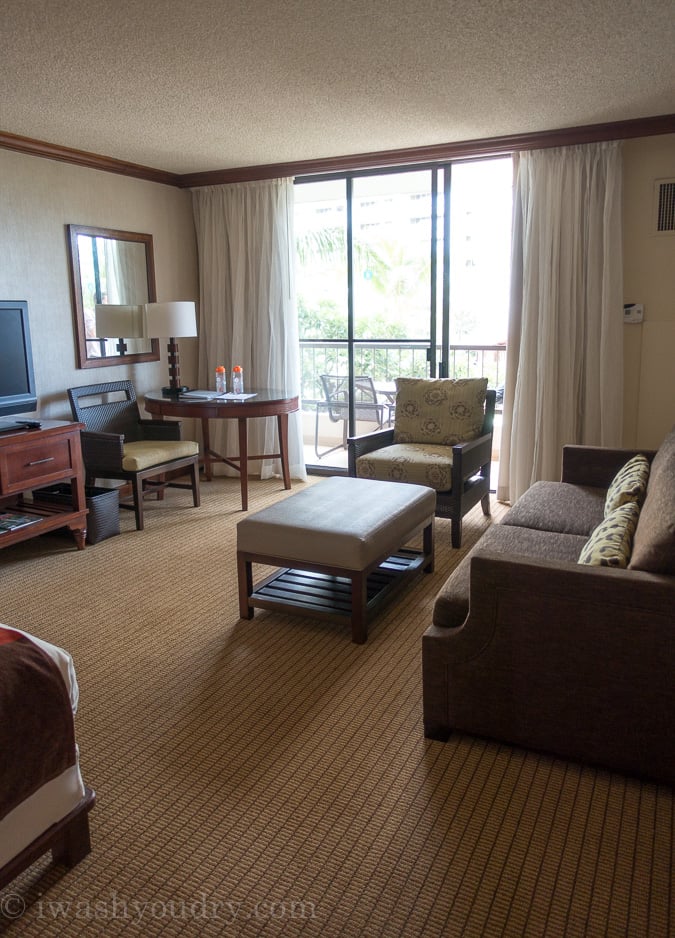 We also had access to the Regency Club which was probably one of our favorite features of the resort! In this members-only room you had access to snacks and beverages all day long. They served a deluxe continental style breakfast with things like smoked salmon, brie cheese and fresh fruits. We stopped in every morning to indulge before heading out on our daily adventures. They also served complimentary afternoon snacks and Hors d'oeuvres which varied from day to day, always excellent.
Hyatt Regency Maui Resort and Spa
200 Nohea Kai Dr, Lahaina, HI 96761
(808) 661-1234
maui.regency.hyatt.com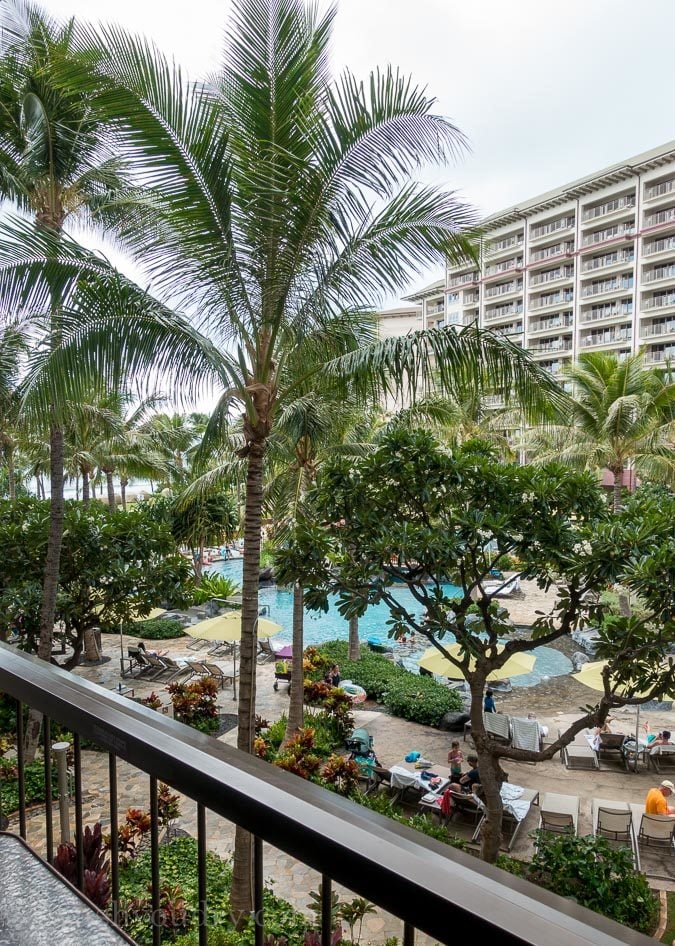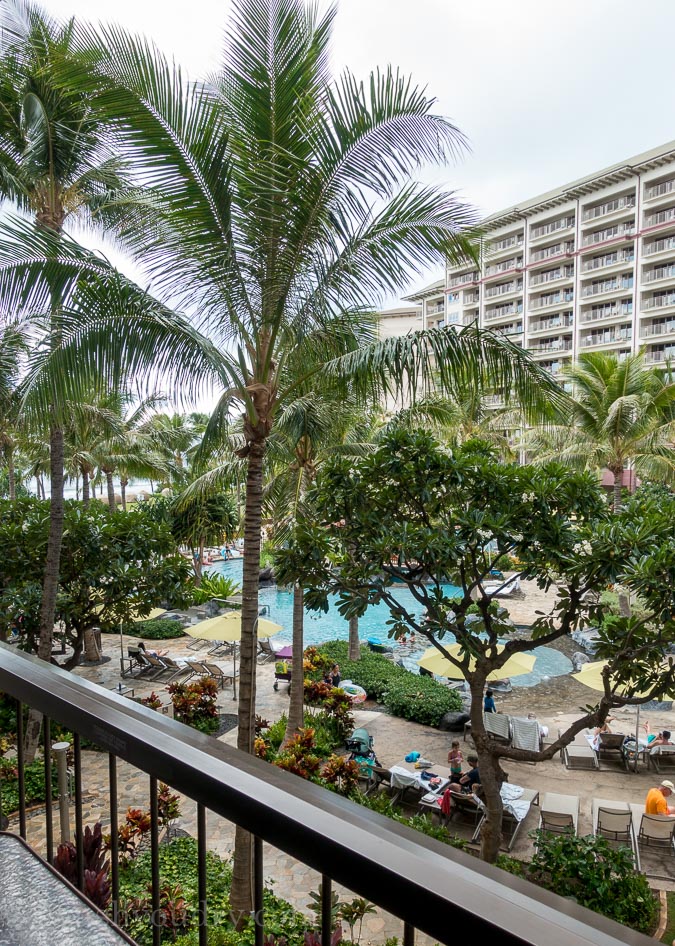 Things to do in Maui, Hawaii:
Here are a few of our favorite things that we did on our trip, including some MUST SEE and definitely MUST DO experiences!
SNORKELING – 
Honolua Bay – This secluded bay is a short walk thru gorgeous trees until you pop out onto a rocky beach. Keep towards the right side of the bay and swim out past the dark bottom until the sand turns white and the water becomes clear. We saw some amazing sea life here including sea turtles! (There are some port-a-potties at the beginning of the access trail, but no amenities other than that.)
Maluaka Beach – Park at the Maluaka Beach Parking which is located just a short walk from a gorgeous sandy beach that's popular for it's coral reefs and sea turtle sightings. We spotted our first sea turtle at this beach as it swam literally just 5 feet from the breaking waves!
Molokini Crater Snorkel Tour – We booked a 5 hour excursion with Pride of Maui for their snorkel tour of Molokini Crater and Turtle Town and had a blast! The service was incredible from start to finish. The crew served up a light breakfast onboard when we first arrived, then we set sail towards the crater. All the snorkeling gear was provided (even sunscreen) as well as instructions for those that were unsure. After we snorkeled in some super clear waters we headed back to the boat for a bbq lunch and headed to Turtle Town for a little more snorkeling. We didn't see any turtles there, but still had loads of fun!
Costco – No, we didn't snorkel at Costco, but we did purchase our own snorkeling gear here when we first arrived on the island, which proved to be a good investment. We ended up using them several times and were able to bring them back home with us!
One of the days we were at the Hyatt Regency we decided to spend the day on their beach. We rented paddle boards for a few hours, snorkeled and even rented a private cabana where we enjoyed a delicious lunch! I'll be sharing another detailed blog post later about all the great places and things to eat in Maui, so stay tuned for that!
Maui is amazing because you can be on the beach one moment and the next, on top of a 10,000 foot volcano! Haleakala National Park was a gorgeous drive up a winding road with scenic views of the coast along the way. Be prepared and bring a jacket though because the weather quickly dropped from the low 80's to the upper 40's by the time we got to the top! It was a little cloudy up top when we got there, but for a brief second, the clouds floated away and the views were AMAZING! Of course I forgot to snap a picture. Oops!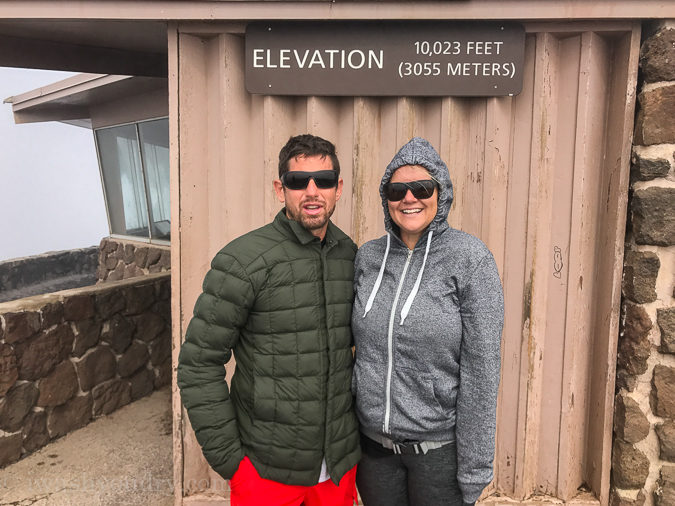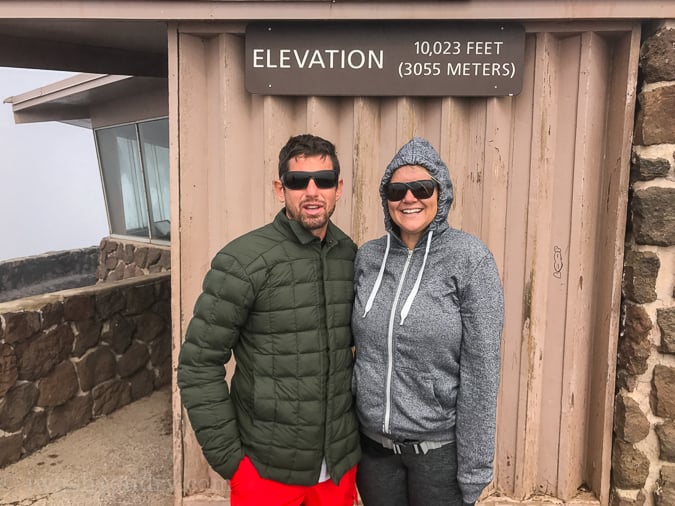 MOUNTAIN BIKING DOWN HALEAKALA VOLCANO –
One of our favorite experiences was the 26 mile bike ride we took down the Haleakala Volcano! We booked a self-guided ride (we are both very experienced mountain bikers, but for this you don't have to be) with Maui Sunriders. A popular choice is the sunrise bike ride which gets you to the top of the volcano before the sun rises, but this also requires waking up around 3 am. A good tip if you're wanting to experience this is to take advantage of the time difference on your first day to the island. We were unintentionally up at 5 am on our first day as we adjusted to the time change.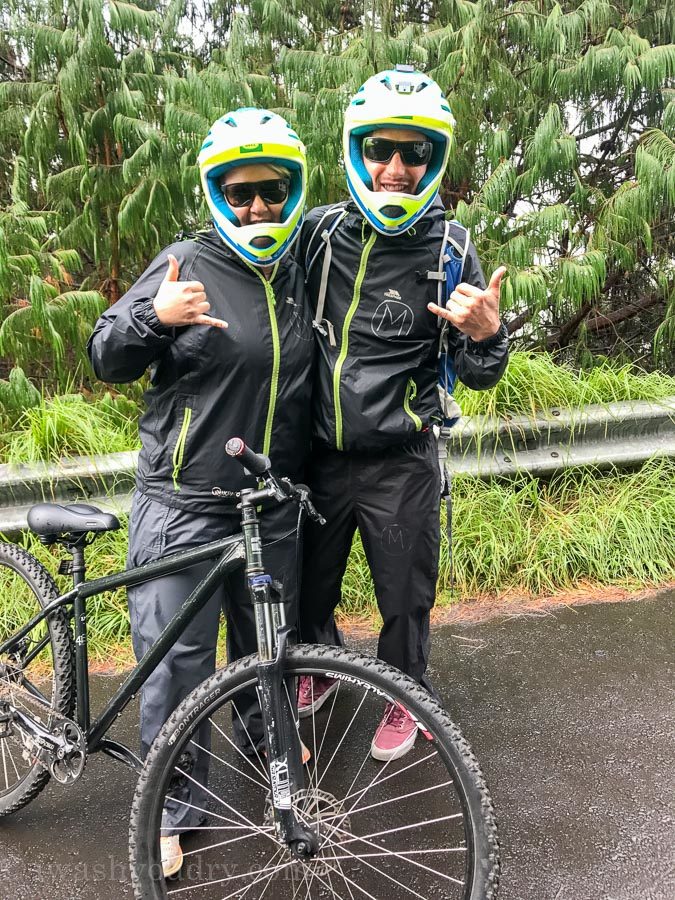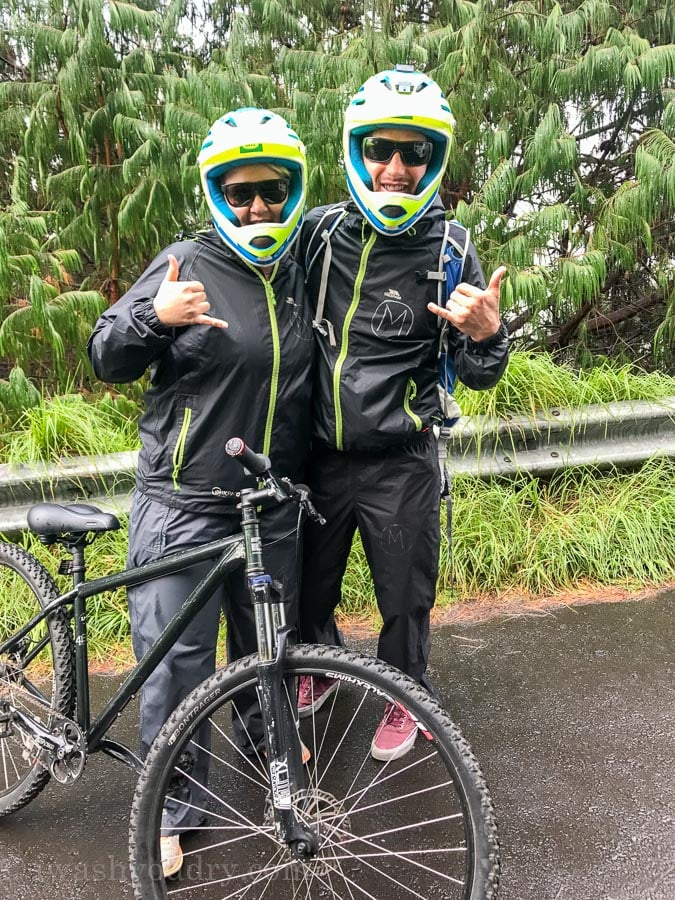 I didn't think about that beforehand so we ended up doing the later tour which was self guided. Basically they fit us with bikes, helmets, rain gear, back packs and maps then drove us 26 miles up the volcano before dropping us off and letting us ride at our own pace.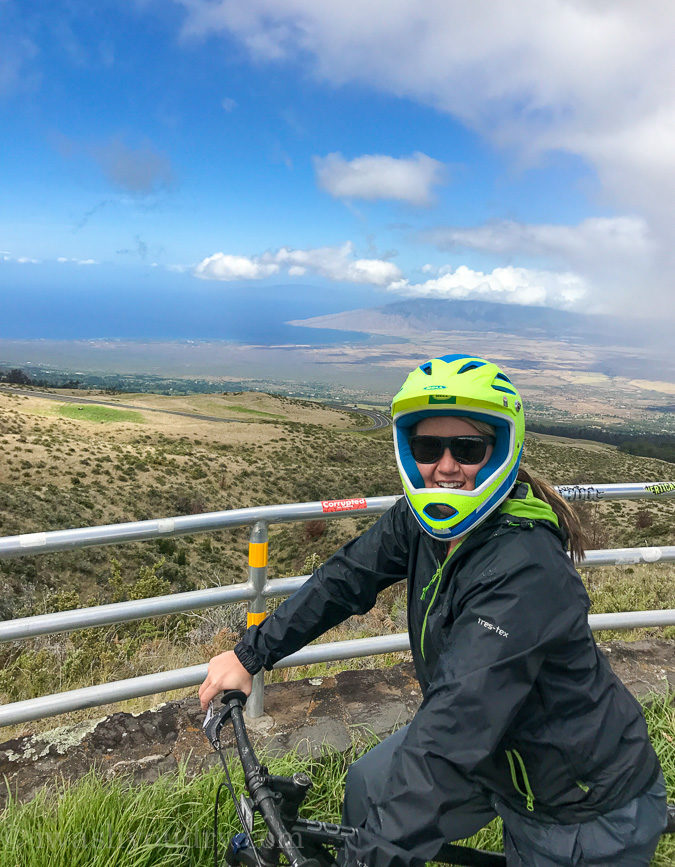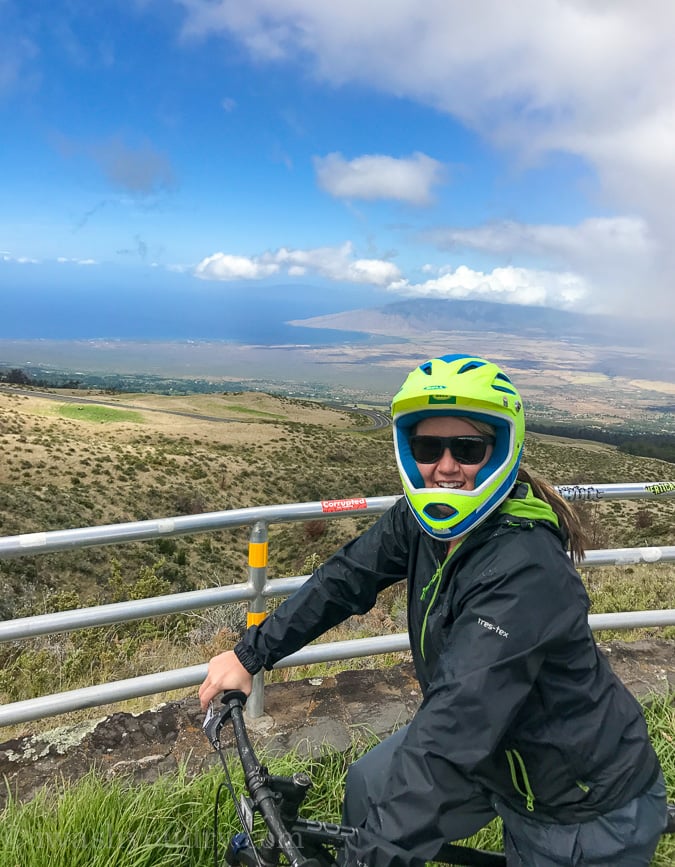 We loved being able to go at our own pace, stop and take breaks, take pictures and have fun. This was definitely one of our favorite activities and we HIGHLY recommend it!
Ah yes, the infamous Road to Hana. 52 miles of winding road that sometimes narrows down to just a single lane. We were very excited about this adventure so we planned it out over two days. We wanted to make sure we had time to explore the many trails, waterfalls and views without being rushed. To do this we decided to camp (yes CAMP) at the end of the road in the Waianapanapa State Park.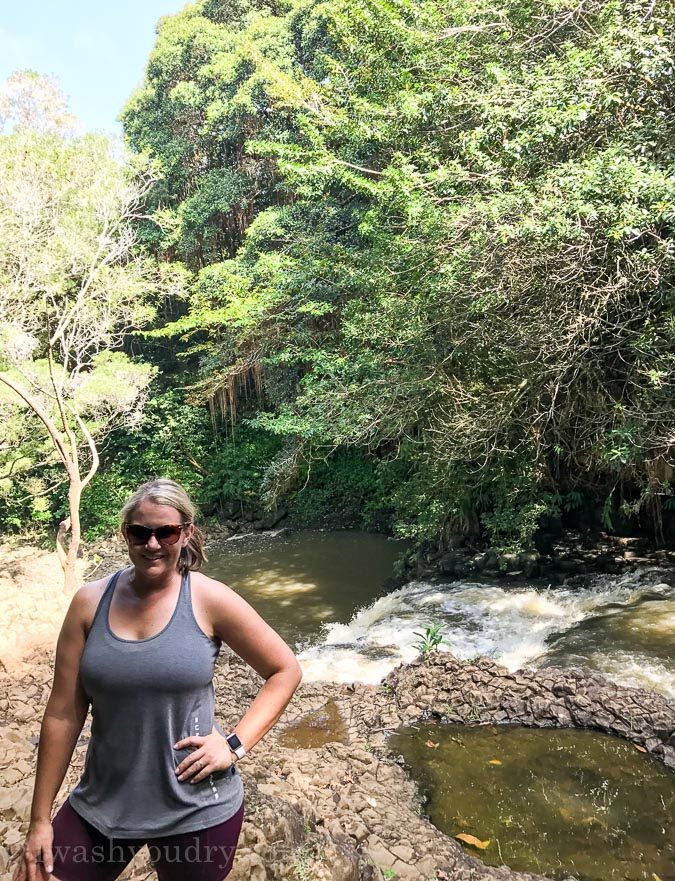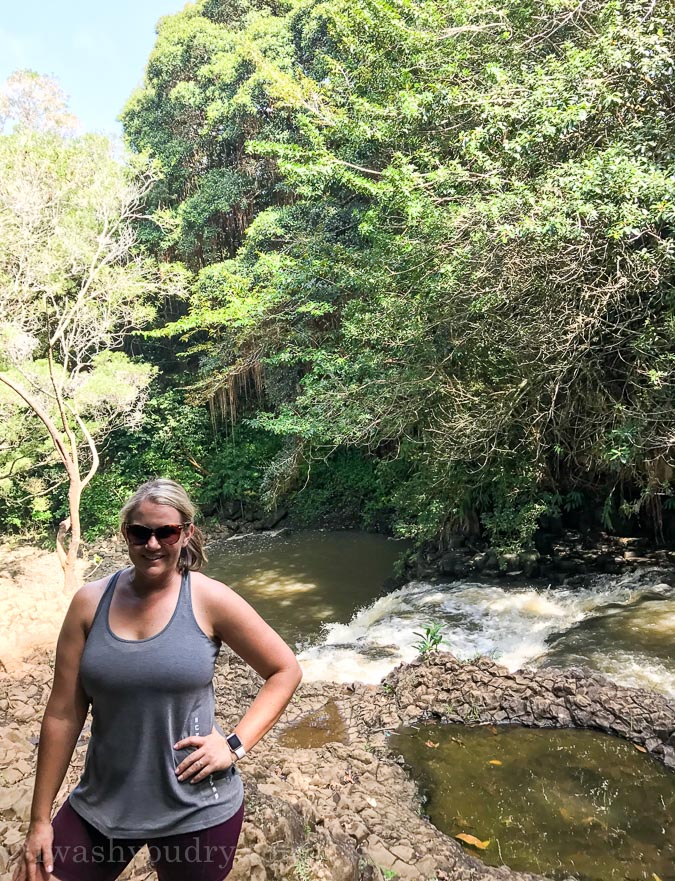 We had heard from several people that there were NO FOOD STOPS along the long road, so we should bring snacks and drinks. We didn't find this to be true. We actually stopped at several road-side stands along the way and got shave ice, sodas, water and there was also loads of fresh fruits for purchase!
This gorgeous state park is located just before the end of the Road to Hana and is popular for it's black sand beaches, blow holes, lava tubes and gorgeous hiking trails. We purchased a camp permit online for just $19 and my husband packed our backpacking tent and sleeping pads for the night.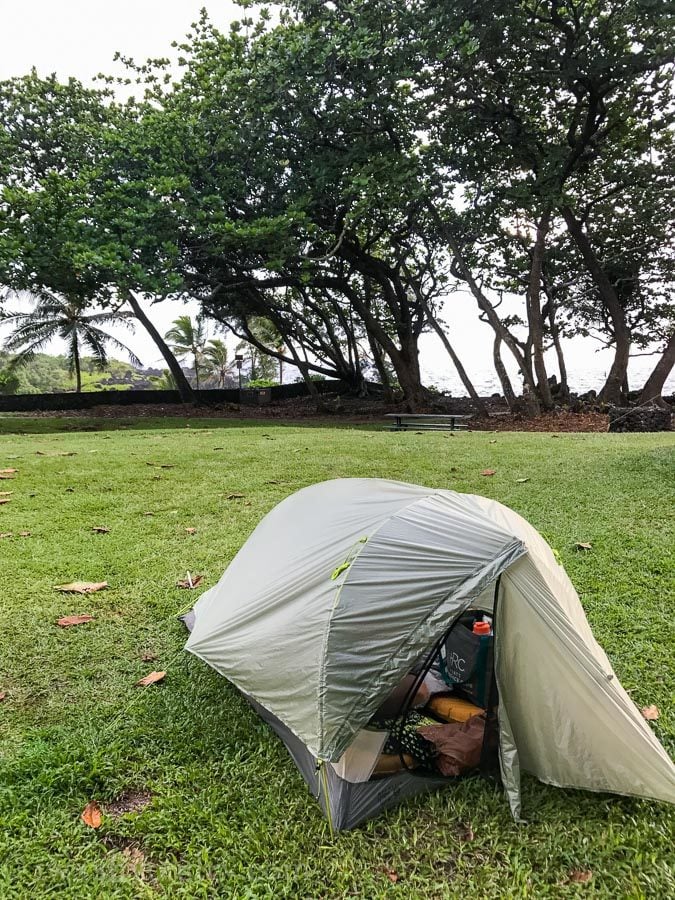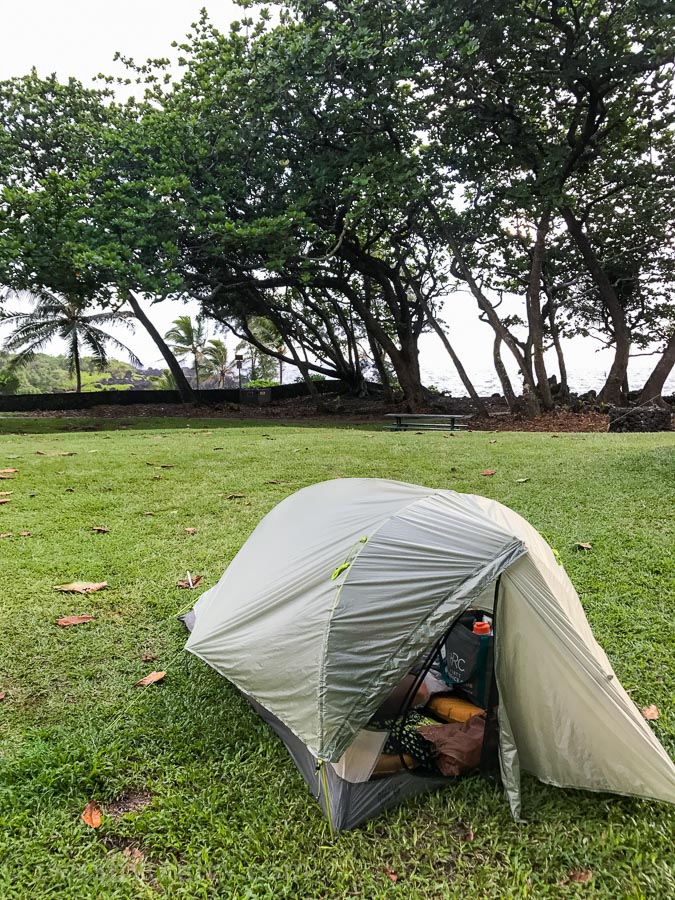 There was plenty of plush grass fields just behind the gorgeous views of the black sand beaches. Fresh water and bathrooms were available as well.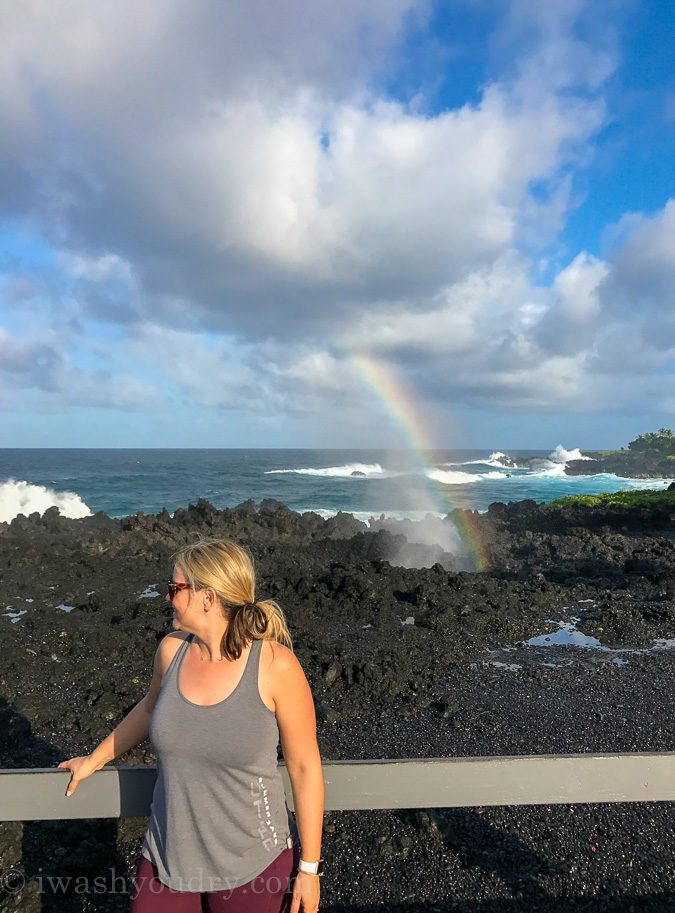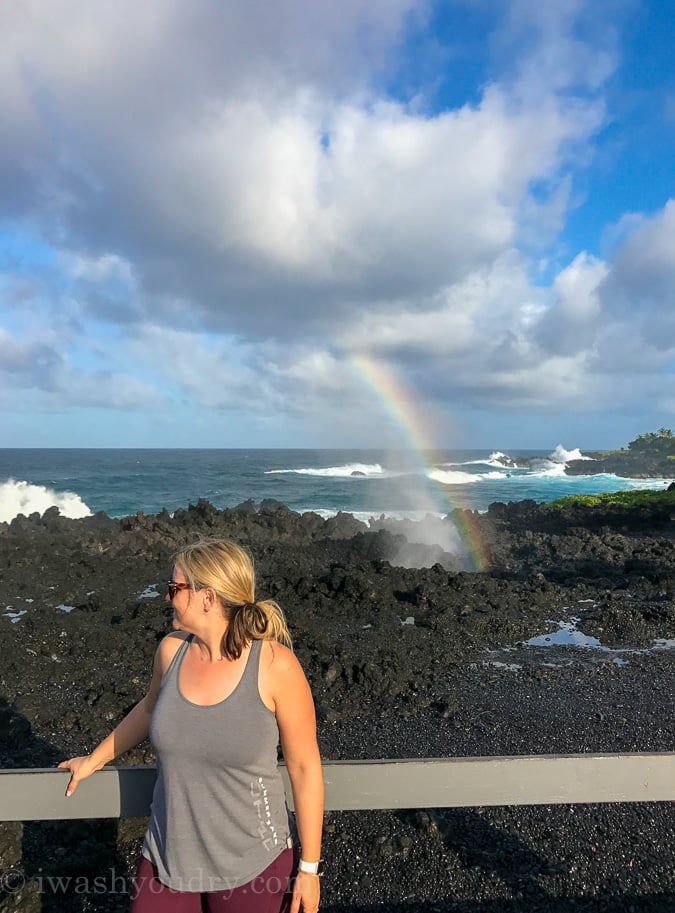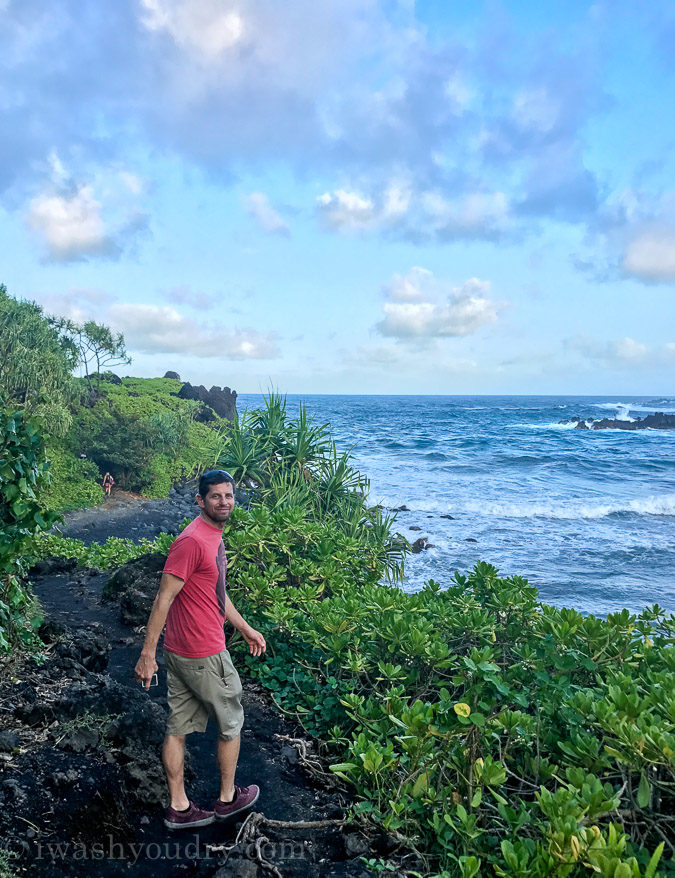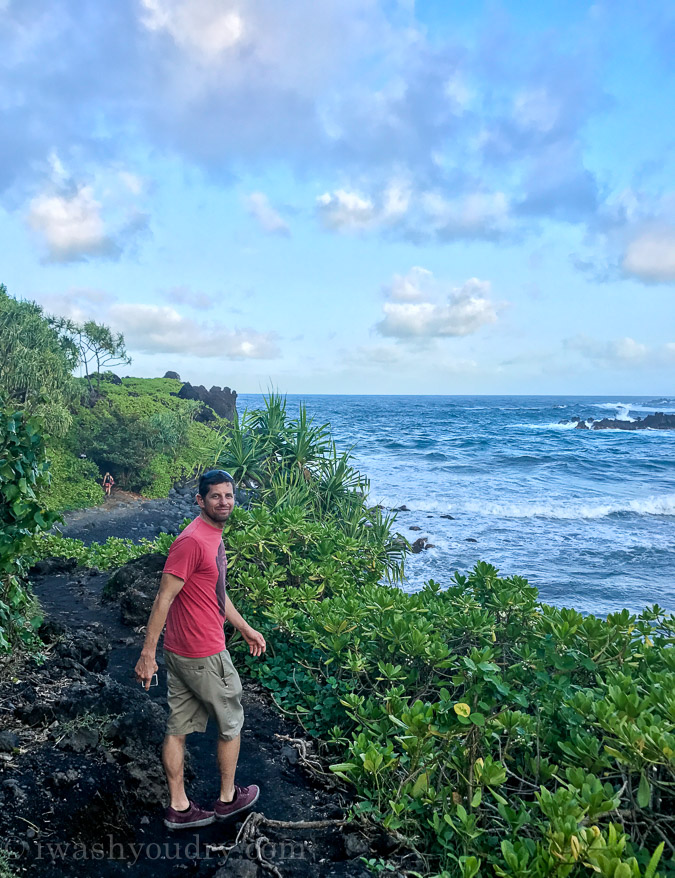 Of course we couldn't have a true Hawaiian experience without attending our first lu'au. This cultural performance showcases traditional dances and music from old Hawaii, Samoa, Fiji, New Zealand, Tahiti, Tonga, and Rarotonga. While you enjoy the show you are also treated to a one of a kind feast with loads of delicious traditional foods including a roasted pig! I was in awe the entire time – truly a magnificent performance!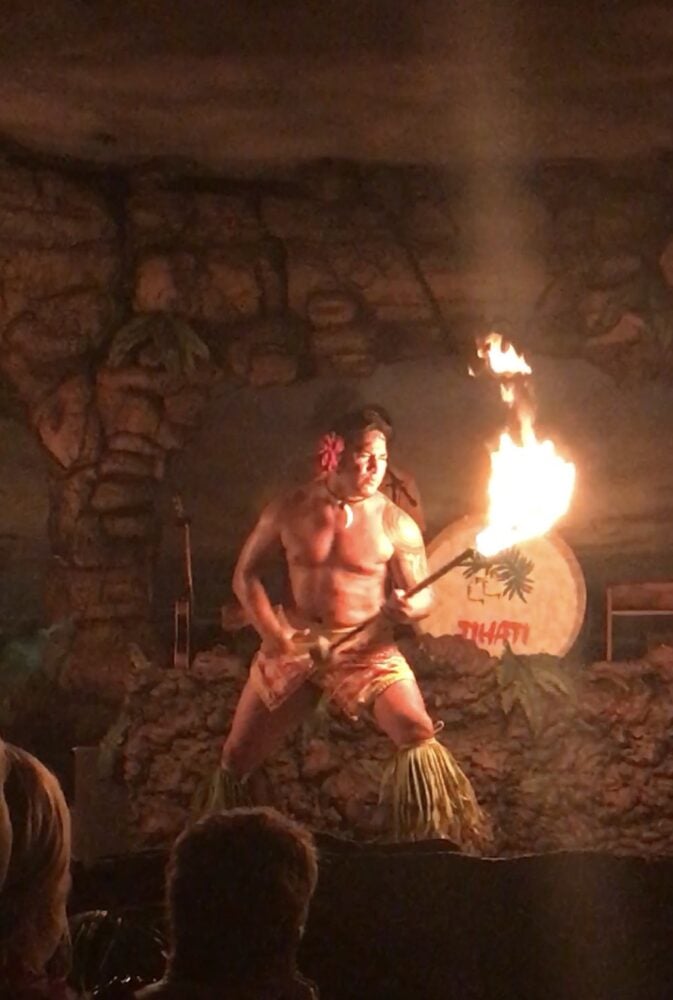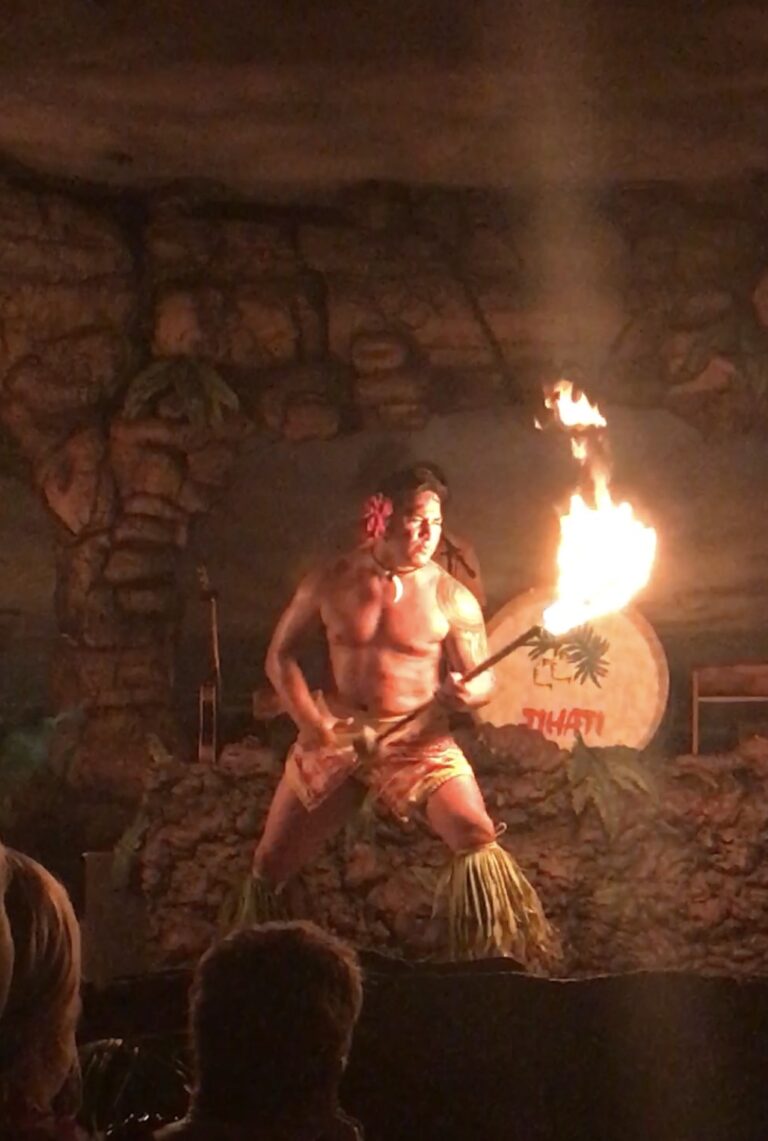 We truly enjoyed all these experiences and the opportunity we had to explore Maui for the week. Special thanks to Hyatt Regency Maui for hosting us for one night and providing a discounted media rate for the other two nights of our stay. And of course a HUGE thank you to my sister in law for watching our four children while we were away.
Here is a little video I put together with some of the drone footage and go-pro footage we took while we were there. Enjoy!

Make sure you don't miss a thing! Follow I Wash You Dry here:
FACEBOOK | PINTEREST | GOOGLE+ | TWITTER | INSTAGRAM | BLOGLOVIN