Last month I had the opportunity to go to Orlando, Florida and visit Walt Disney World for the first time with a group of my favorite bloggers. Of course we ate all the things, which means I can share with you this handy little guide of "What to Eat at Walt Disney World!"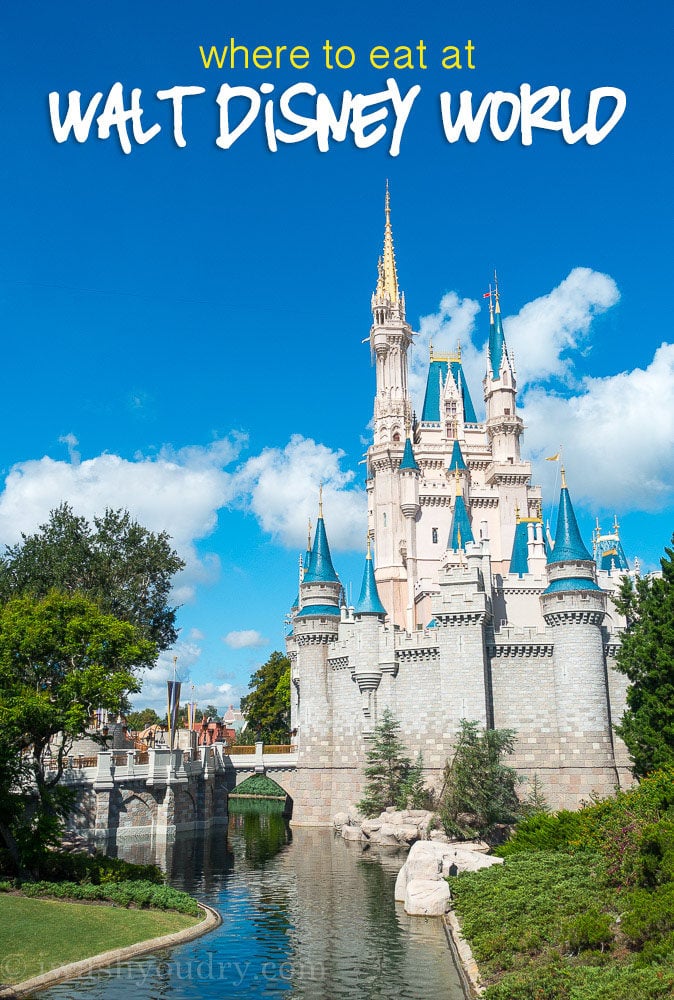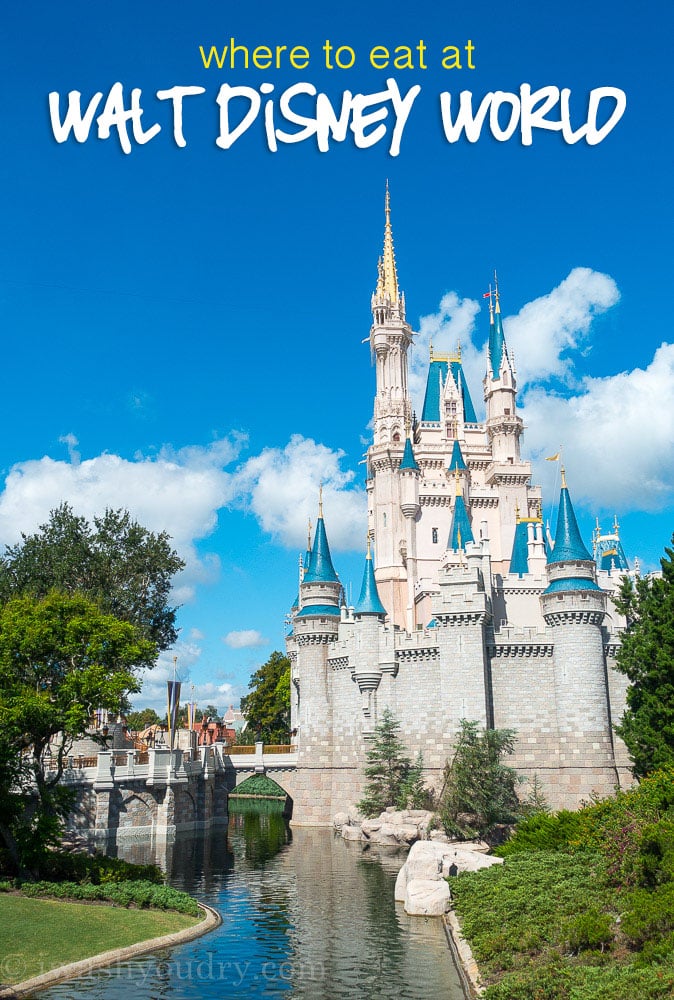 I just want to preface this post with saying, I took over 1300 photos on my 4 day trip to Walt Disney World. I then had to whittle that amount down to the VERY best ones, because I'm sure you just want to get right down to the nitty gritty of what was delicious.
Side note- everything is delicious.
But I'm going to share my very favorite places. Where they are, what to order, and what you can expect to pay.
WHERE TO STAY:
Before we get into all of that though, let me share with you where I stayed!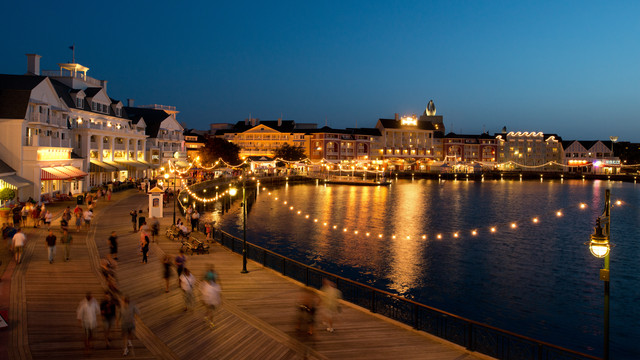 (photo courtesy of Disney's Boardwalk Resort)
We were set up at Disney's Boardwalk Resort. This charming water-front hotel has all the amenities and luxuries you could ever desire. The rooms are stunning and very well kept. Although, you won't spend much time in them with all there is to see on the boardwalk! A swimming pool with a slide, shopping, dining and short walk to Epcot are all nearby.
Disney's Boardwalk Resort
2101 North Epcot Resorts Boulevard
Lake Buena Vista, Florida 32830-8442
(407) 939-6200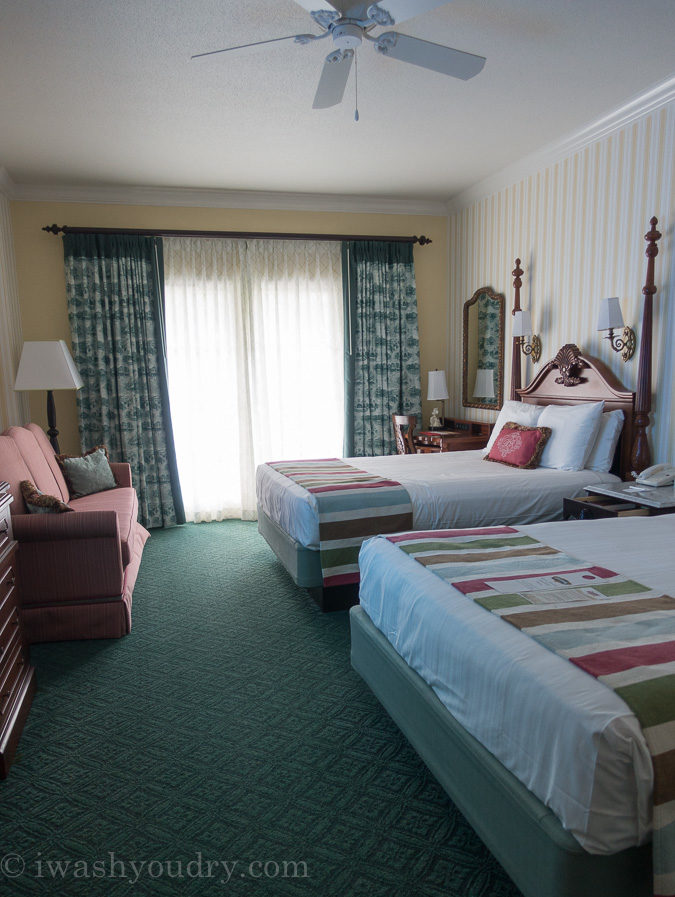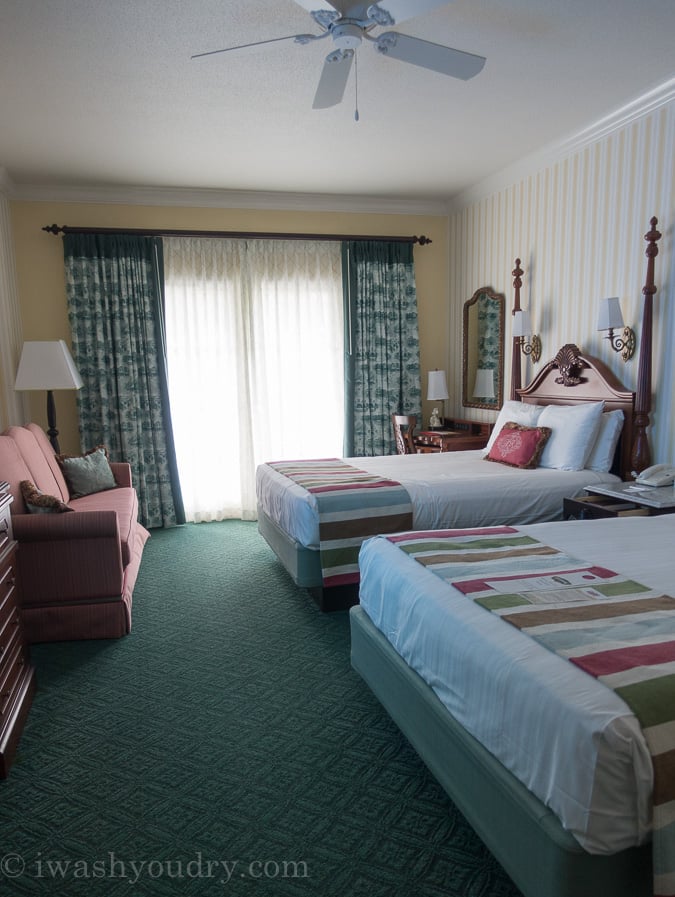 You can expect to pay between $400-$700+ for these 5 star rooms.
HOW TO PACK:
If this is your first time traveling to Walt Disney World, might I also suggest bringing a big bag that can fit all the goodies you'll bring back? We were all outfitted with a gorgeous American Tourister suitcase for this trip. I went with the largest bag, knowing that it would be perfect for traveling with my husband and I.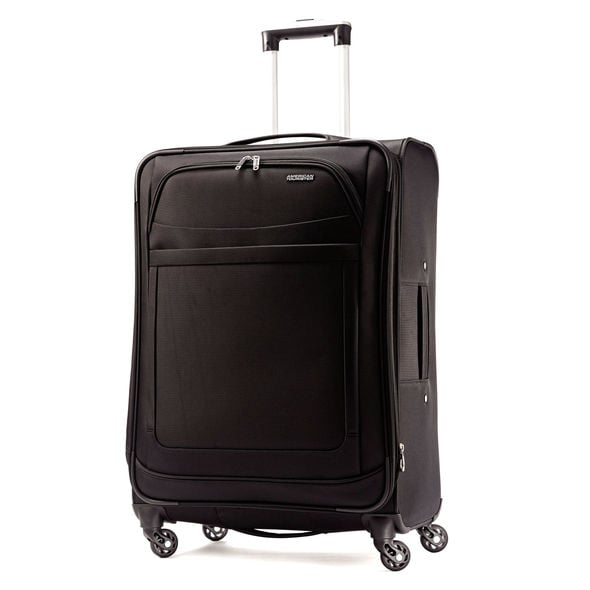 These bags are super light! At just 10.4 pounds, I can pack loads more without worrying about going over the airline weight limit.
WHERE TO EAT:
Let's just jump right in, shall we?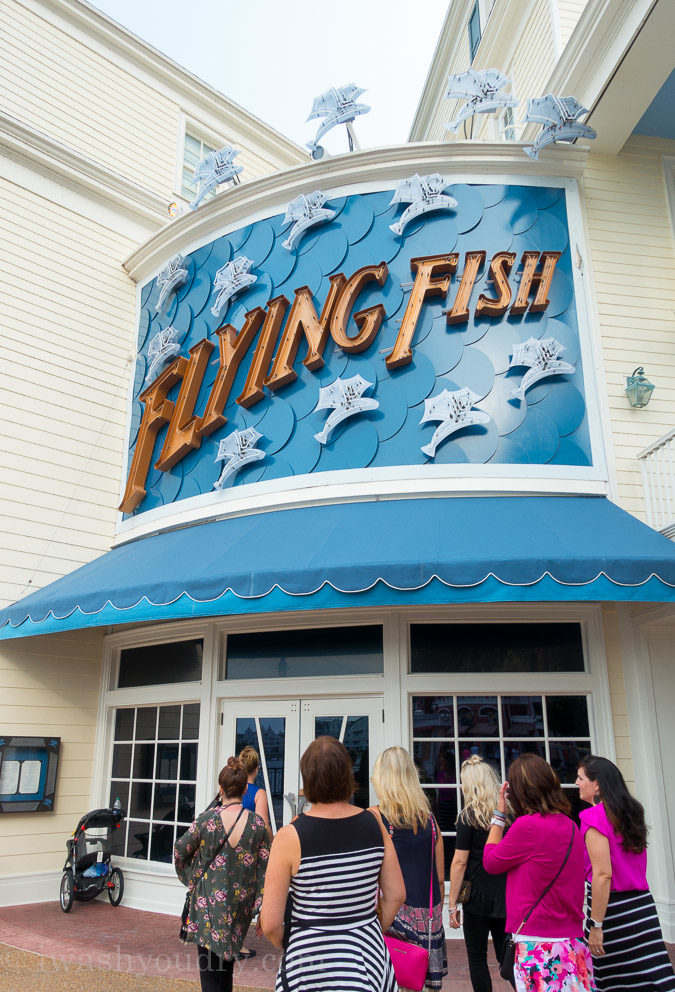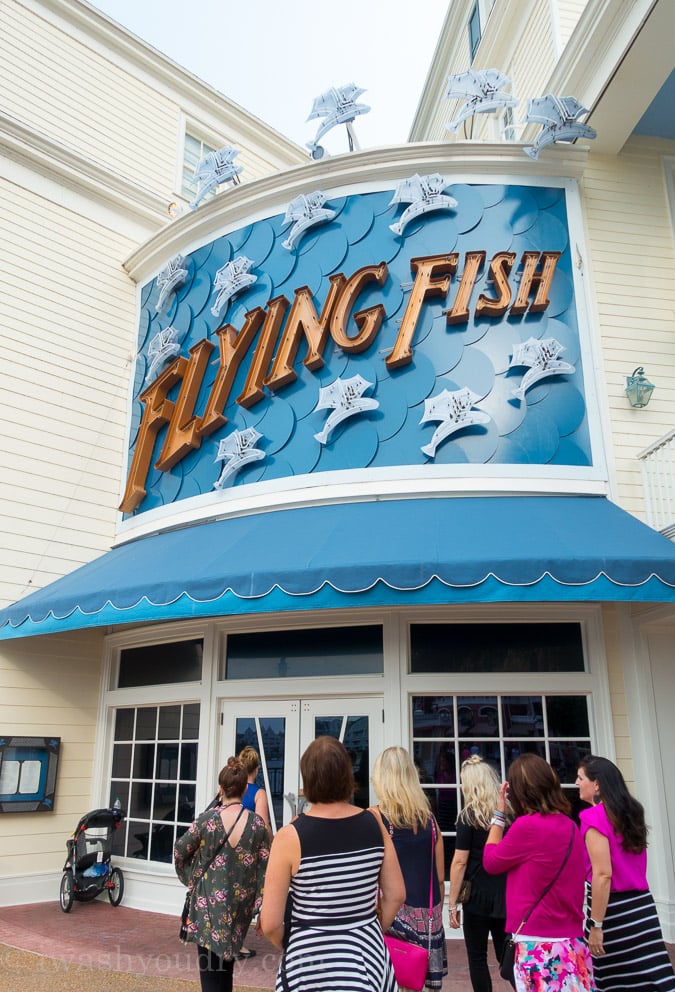 On our first night in Florida we dined at the Flying Fish Cafe. This restaurant is located right next to the gorgeous Disney's Boardwalk Resort, so we just walked right over.
The ambiance of this fine establishment was so enchanting.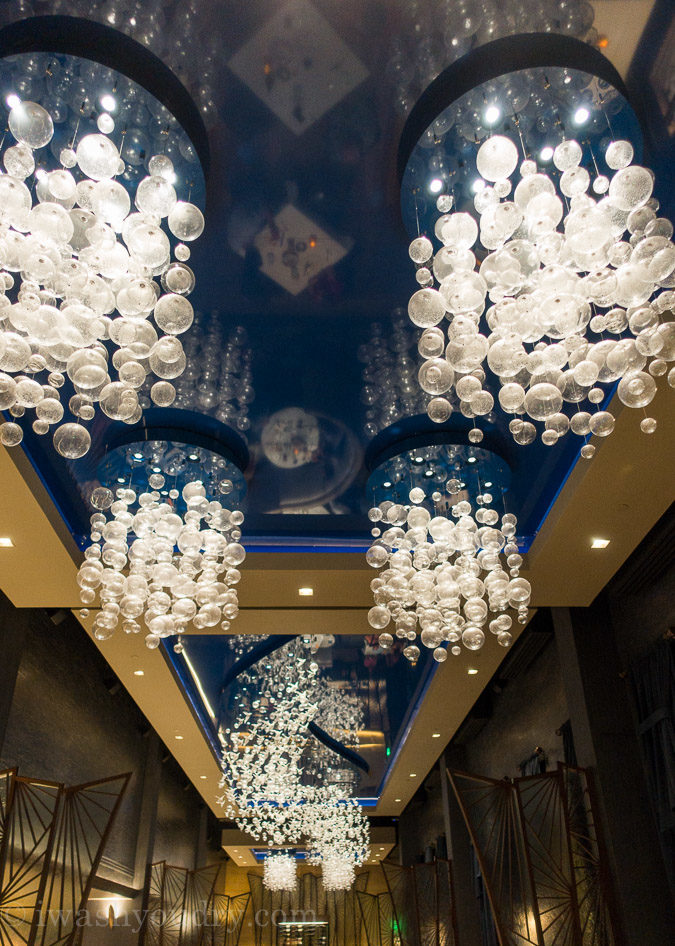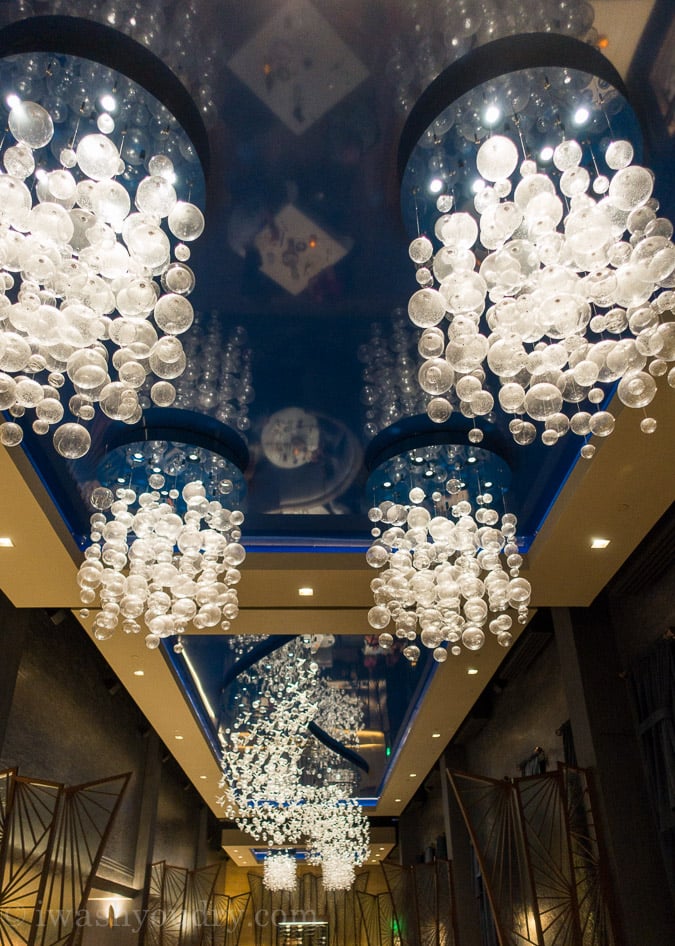 The ceilings were lined with glowing orbs that resembled bubbles. I couldn't keep my eyes off of them!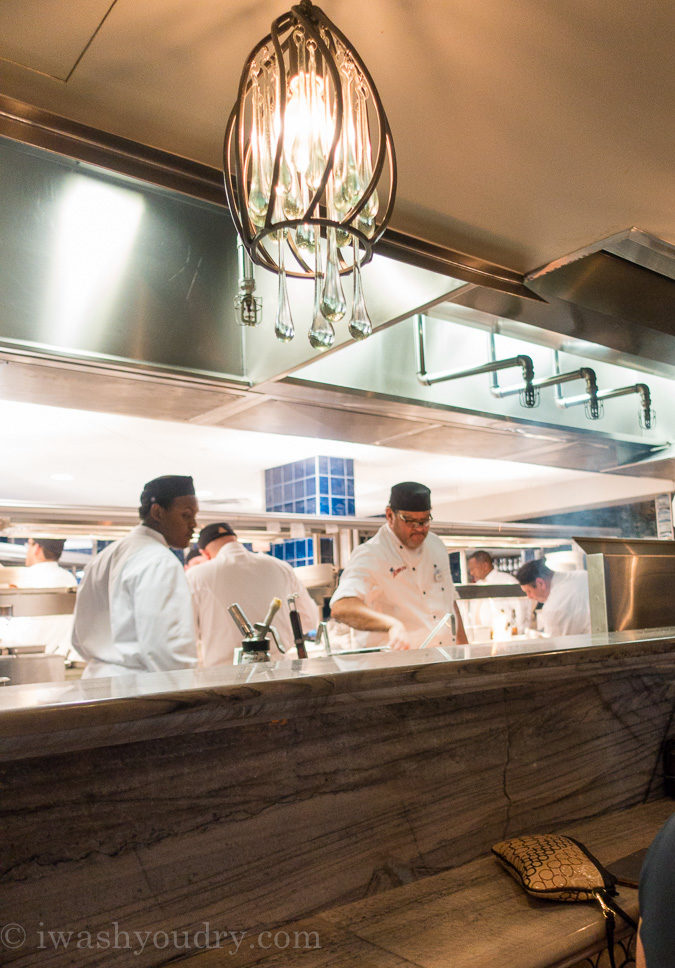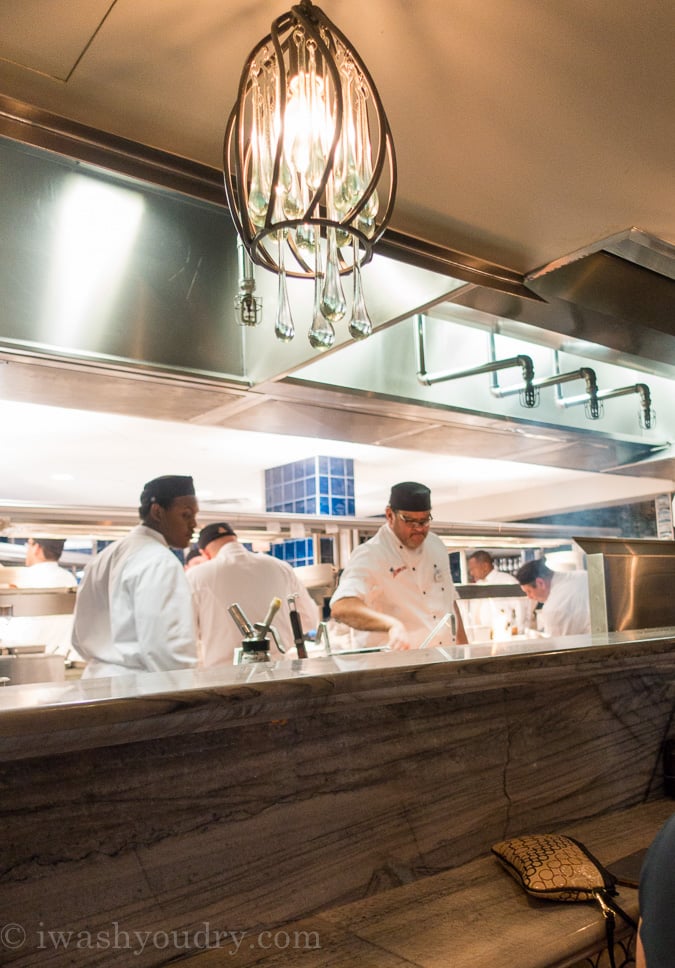 The open kitchen was a nice touch. Being able to see the chefs at work was a really fun thing. But what I loved the most was the food. This newly remodeled restaurant has a menu full of premium sustainable fish dishes and steak with a contemporary flair.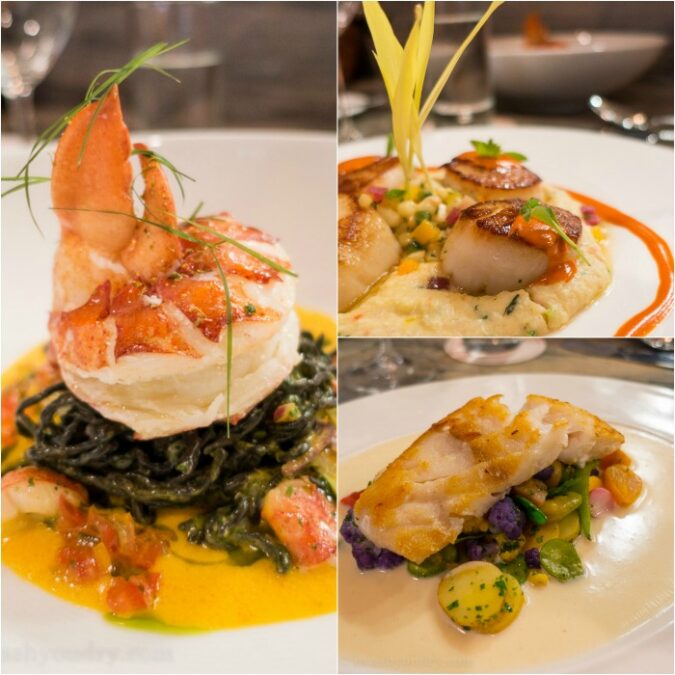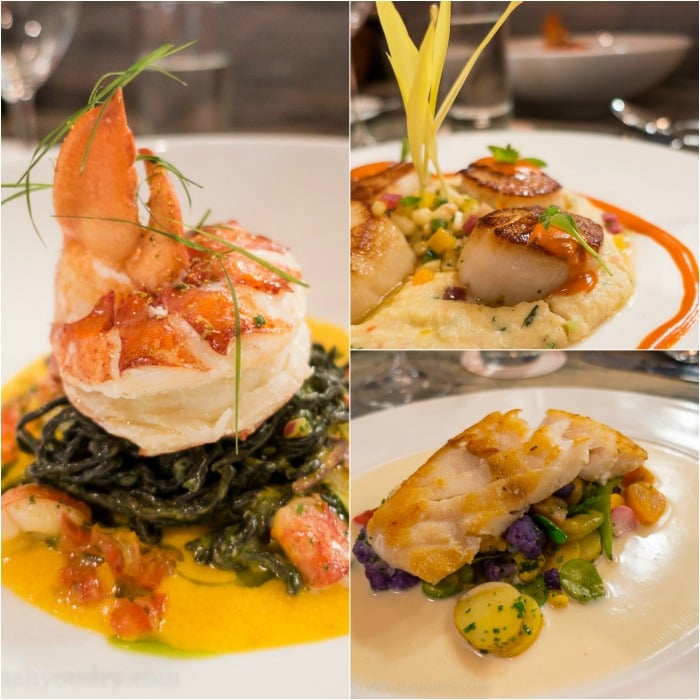 My top picks: 
Appetizers – Yellowfin Tuna OR Kurobuta Pork Belly
Main Dish – Ocean's Bounty Sustainable Fish OR Main Lobster Nero Pasta
Dessert – Under the Sea
PRICE: $$ to $$$
This fine establishment does include a kid's menu, which is great for being able to dine together as a family. There is also a dress code, so make sure to pack something dressy casual for this place! You'll want to make a reservation for The Flying Fish Cafe place HERE.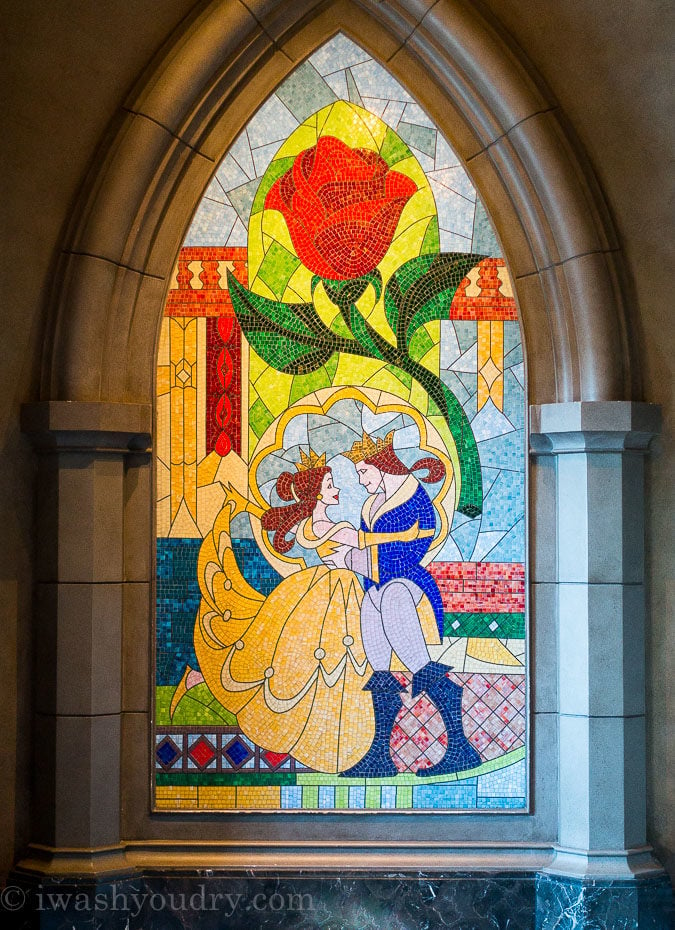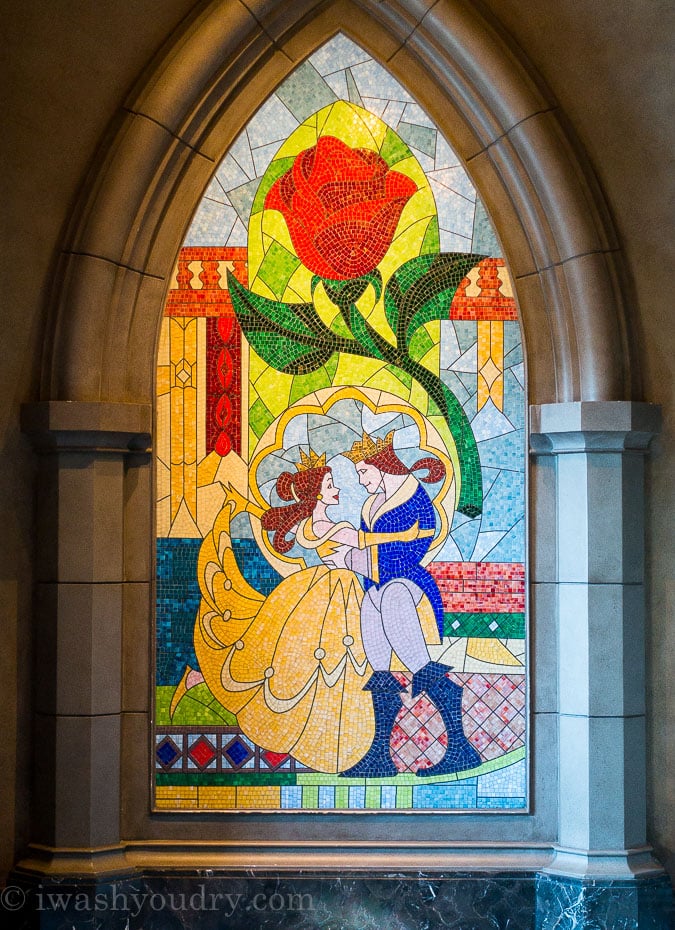 The next morning we headed into Walt Disney World's Magic Kingdom to the Be Our Guest Restaurant. This gorgeous restaurant is made to look like the castle that's featured in Beauty and The Beast. The decor was simply spot on. From hand crafted stained glass windows, to sculptures and even the forbidden west wing!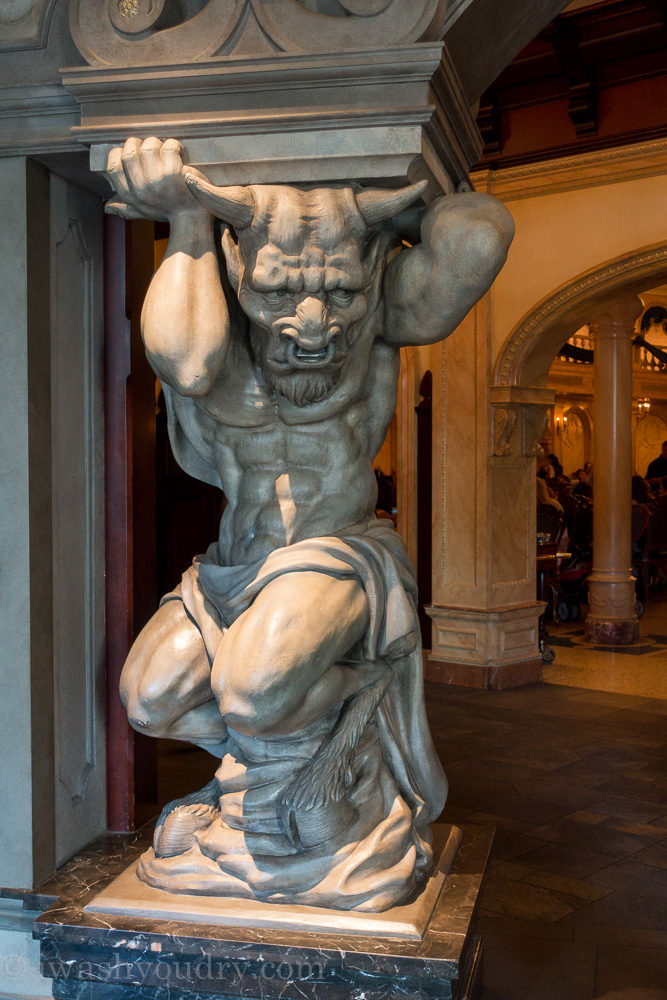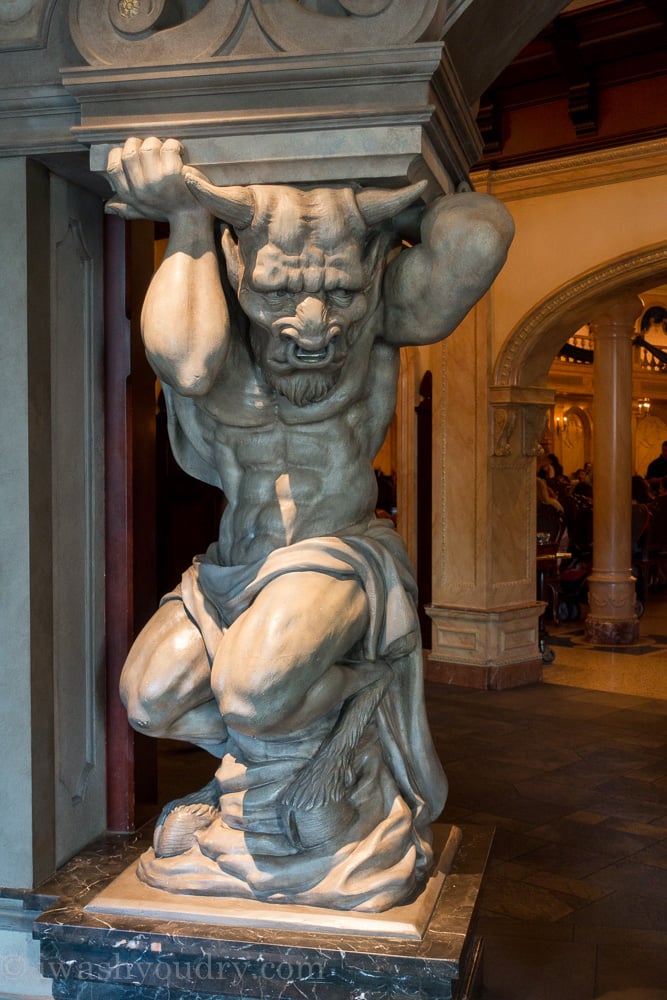 This place was just too much fun to not include in my favorites! Plus the food was magical!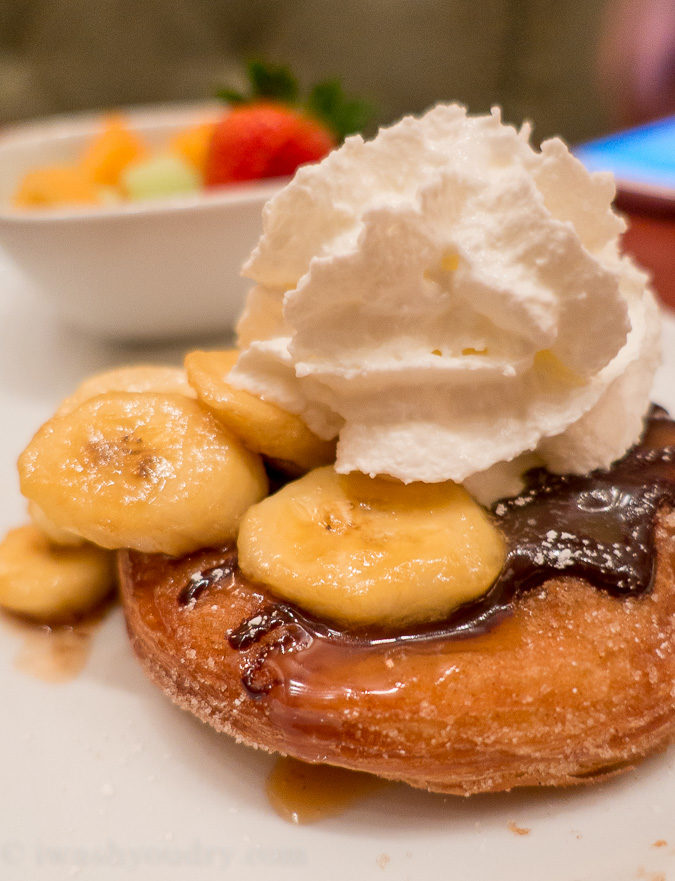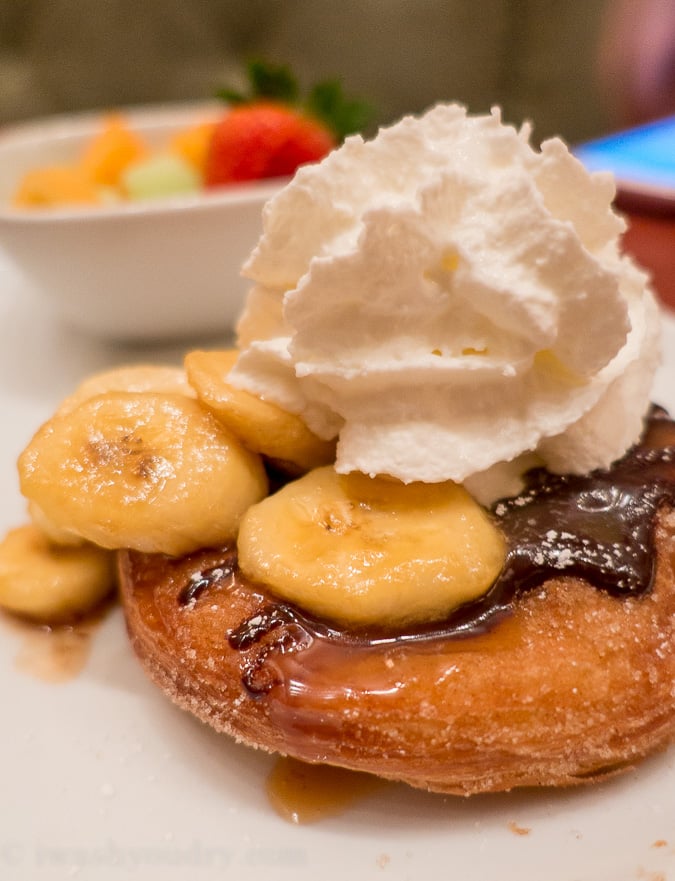 Every breakfast comes with a complimentary plate of pastries, which I thought was awesome.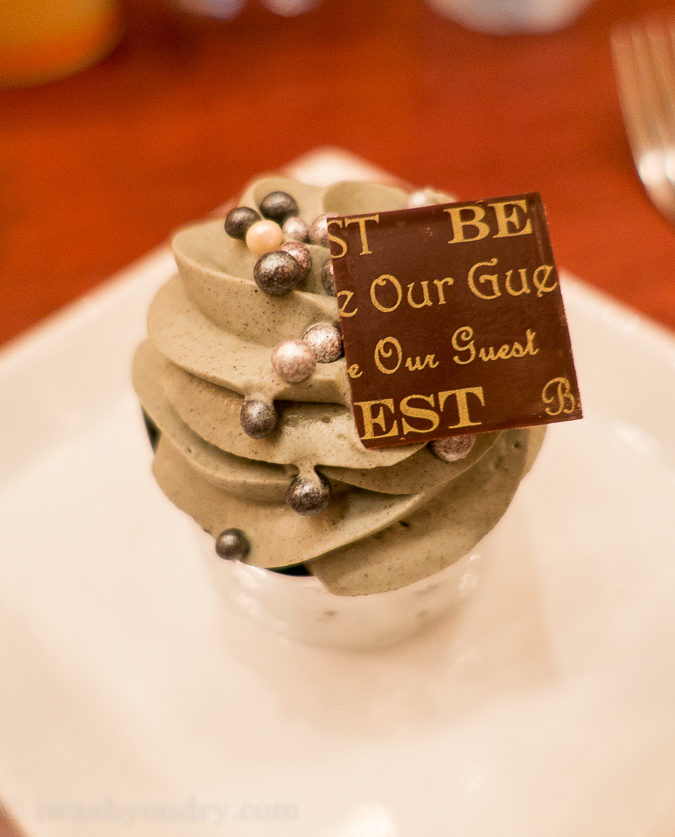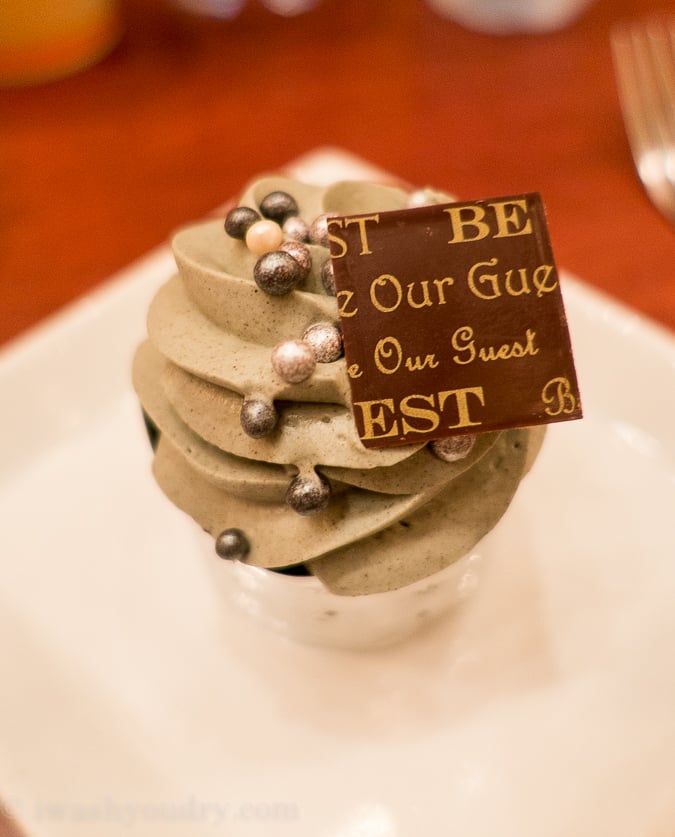 Of course we had to "Try the gray stuff" – it's delicious! If you're a Beauty and the Beast fan, you might recognize the line from the song "Be Our Guest". This cupcake was their rendition of "the gray stuff." And yes, it was delicious!
My top picks for breakfast:
Sweet – Croissant Doughnut (pictured above)
Savory – Croque Madame
PRICE: $ to $$
Make your reservation early, I've heard this place books up quickly! You can do that HERE.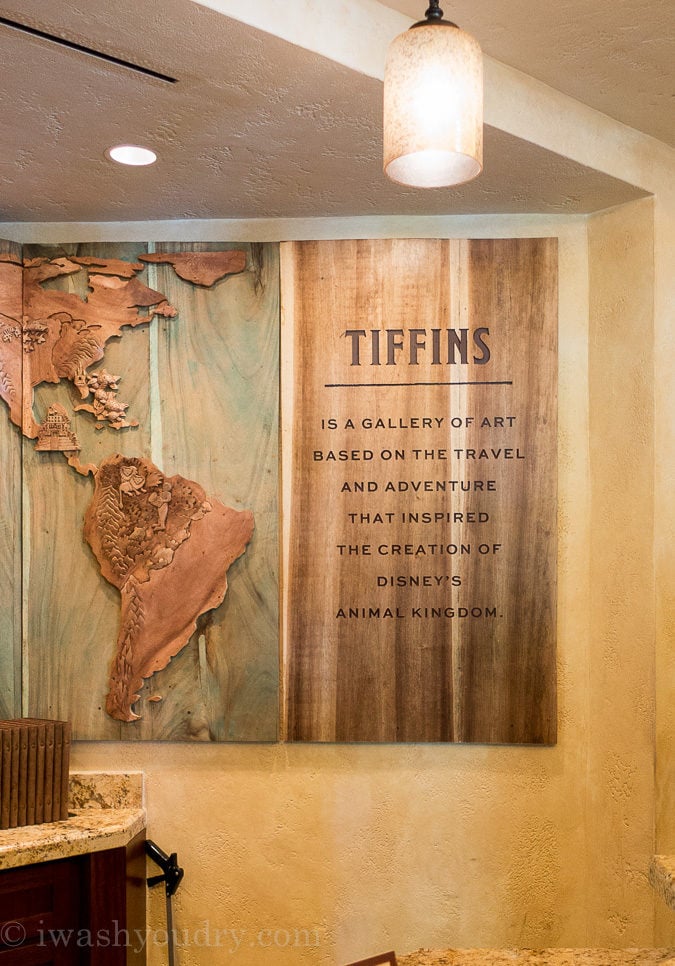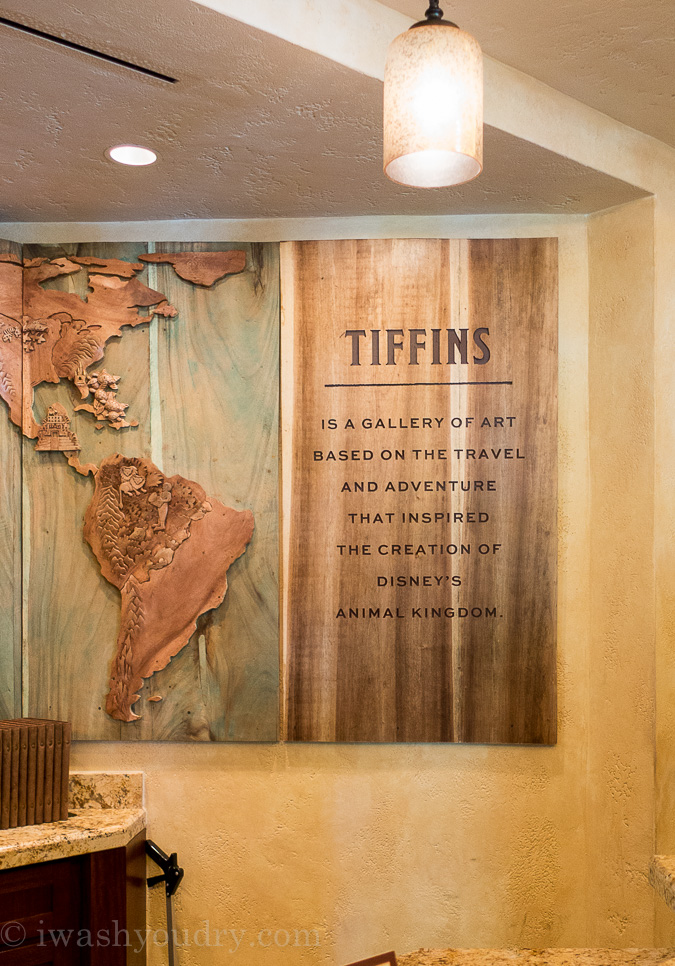 Set off on a culinary expedition of international cuisine at this restaurant inspired by exploration and adventure! Our second night we went to the Animal Kingdom to check out Tiffins. This place was truly beautiful. Each room is decked out with different adventures from around the globe.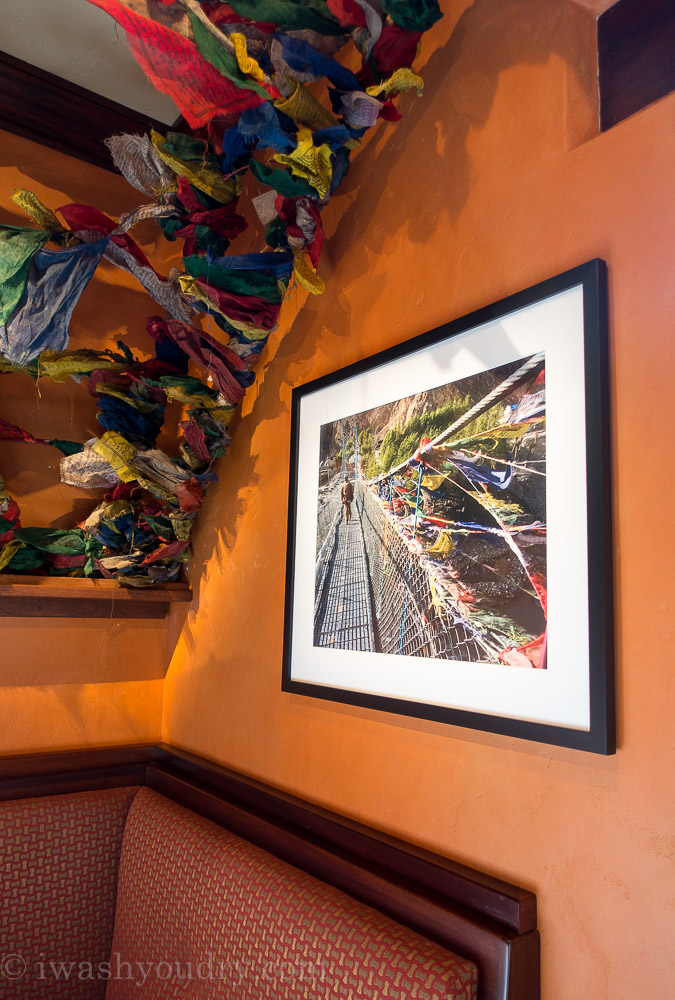 The Disney creators have traveled and immersed themselves in different cultures, then bring that all back here. This restaurant is truly all about story telling. In fact, they encourage the guests to share their own stories about their travels.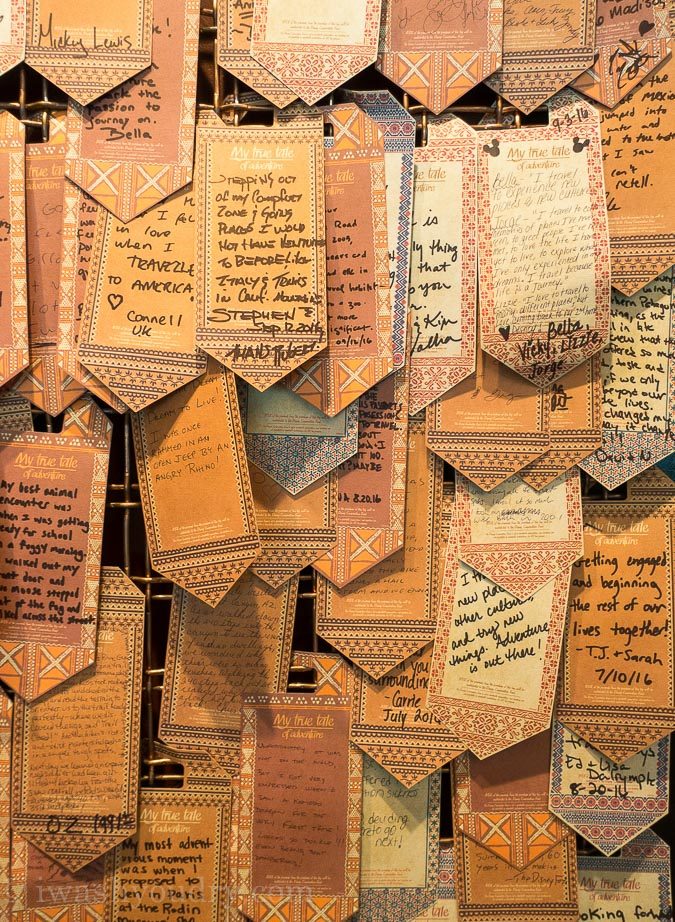 Once you taste the food, you'll be transported on your own culinary adventure!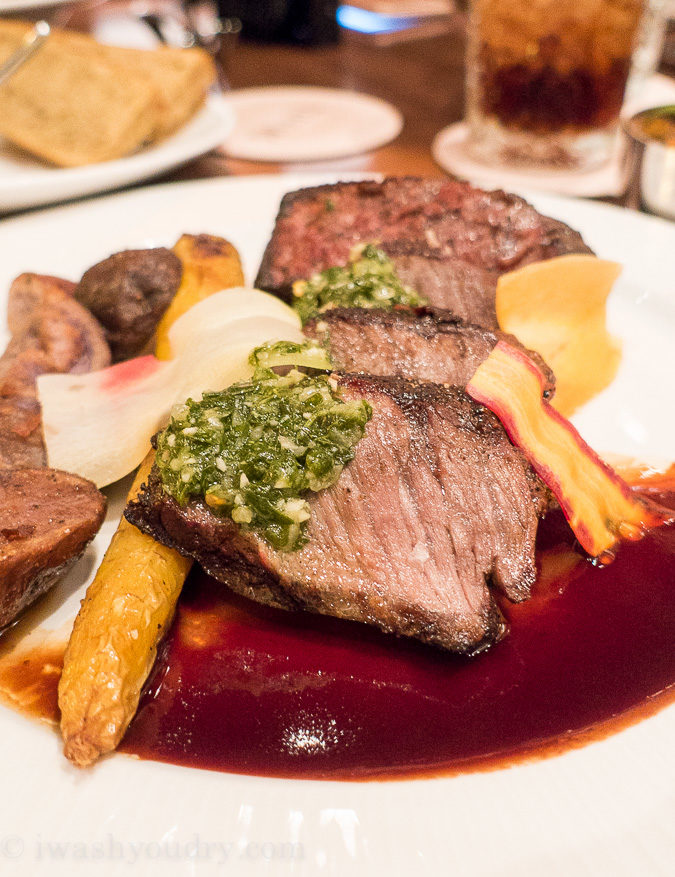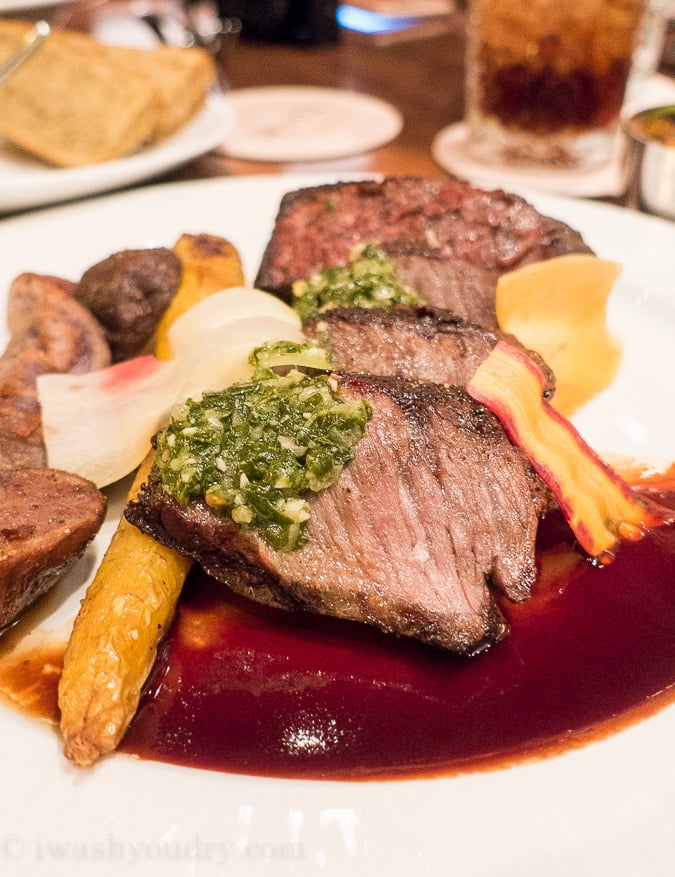 Everything we ate was so well thought out, and paired perfectly with sides and sauces.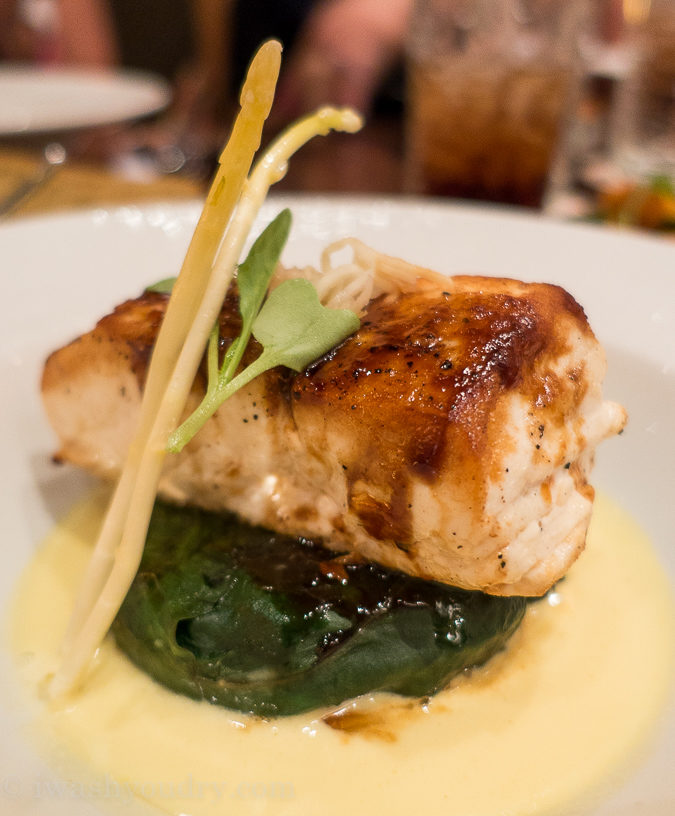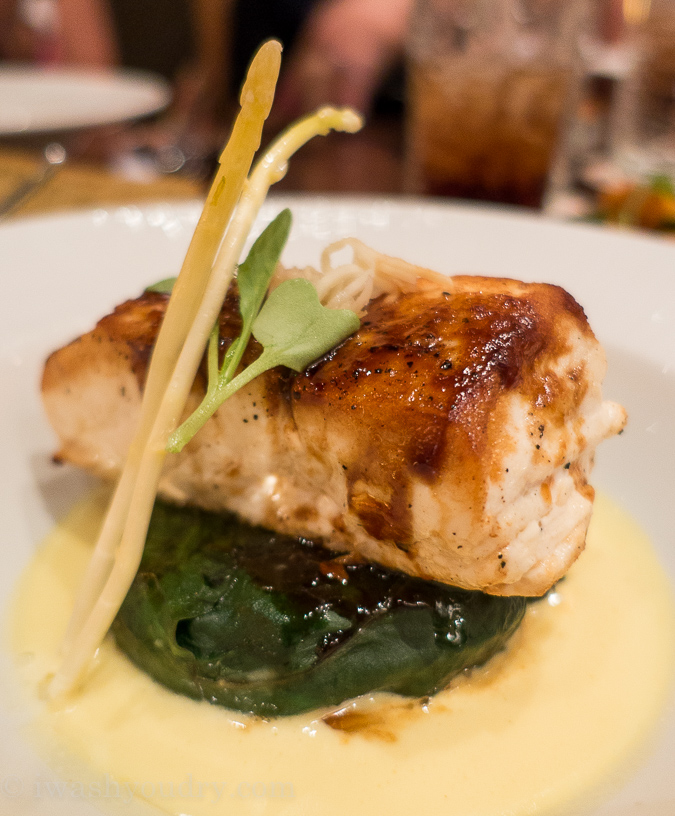 My top picks:
Appetizer – Lobster- Popcorn Thai Curry Soup
Main Dish – Hoisen Glazed Halibut
Dessert – Calamansi Mousse
PRICE: $$$
You'll definitely want to check out this fine dining establishment. Again, there is a kid-friendly menu, which makes family dining that much more enjoyable. Get your reservation, view the full menu and more HERE.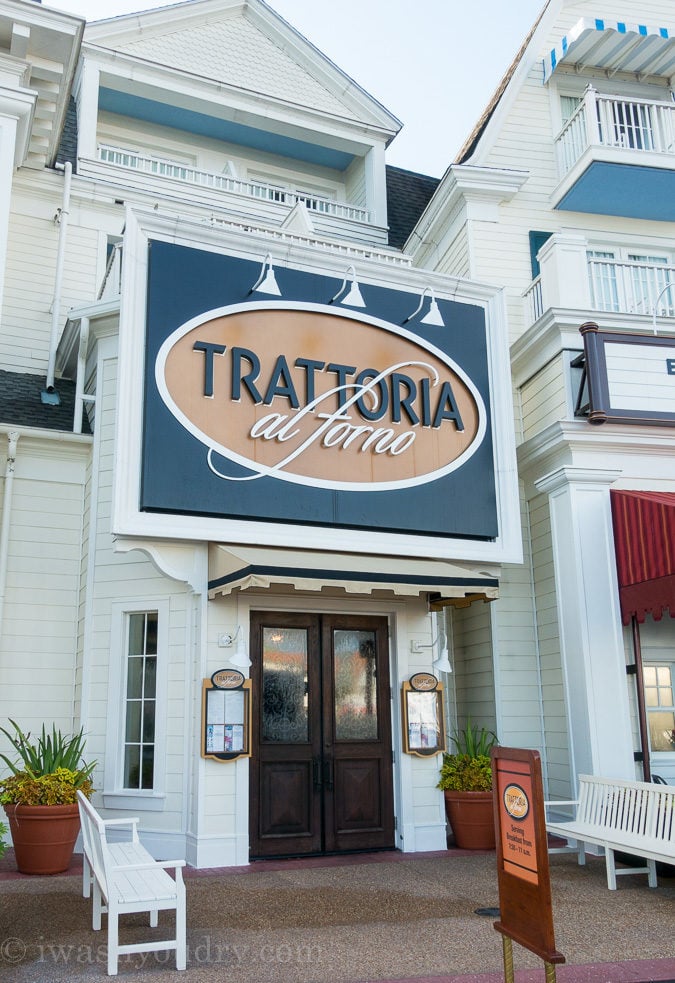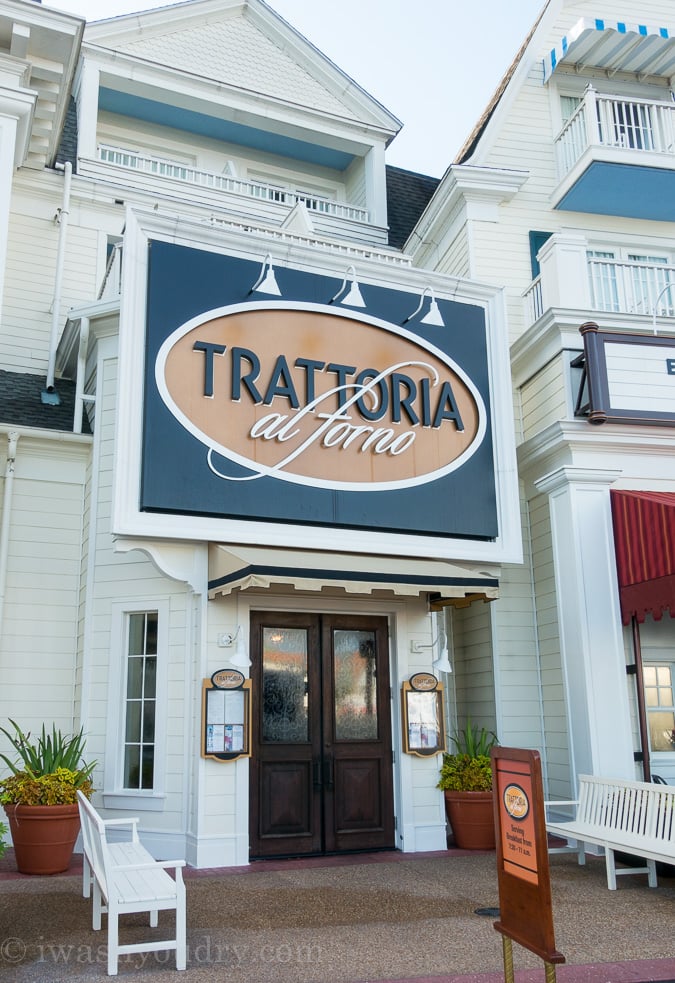 Old World favorites delight the whole family at this casual Italian restaurant at Disney's BoardWalk. We were able to walk right over to enjoy an Italian infused breakfast on our third day!
Everything was simply out of this world, and the view of the lake outside was also a nice touch!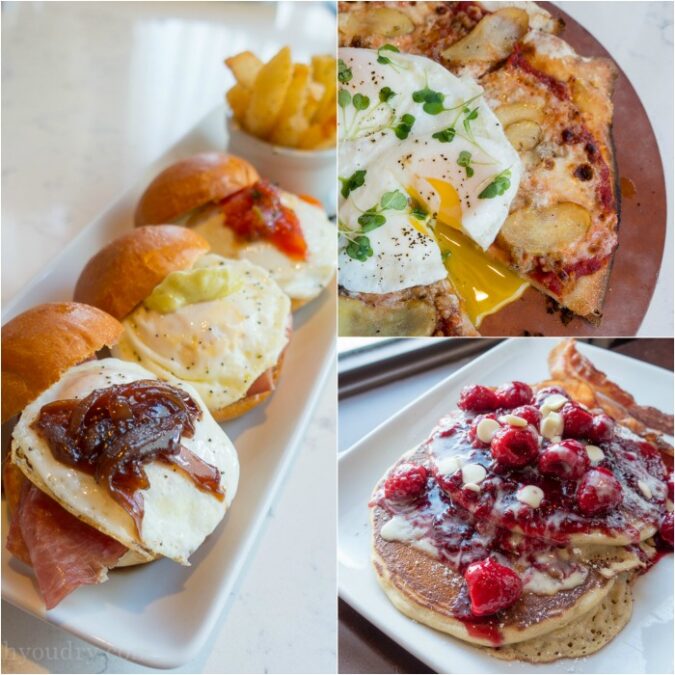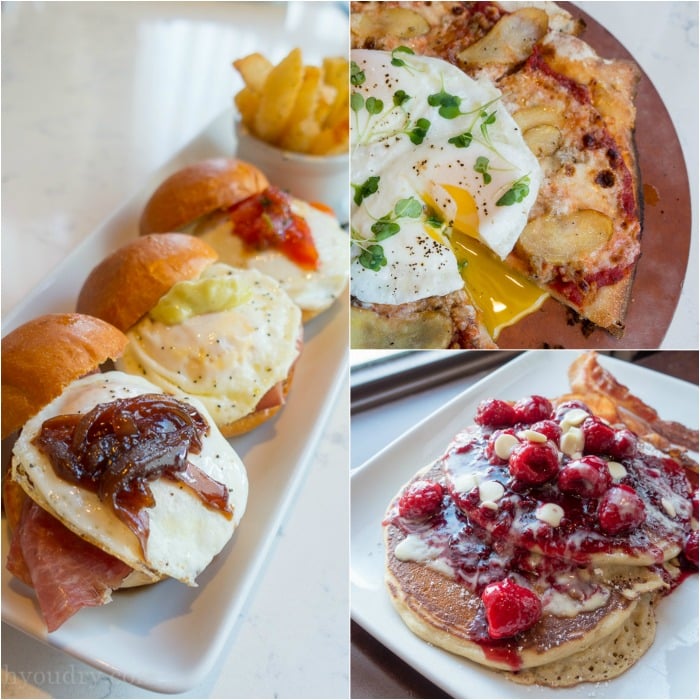 My top picks:
Sweet – Berries and Cream Pancakes
Savory – Breakfast Pizza OR Poached Eggs
PRICE: $ to $$
Trattoria al Forno also serves lunch and dinner, which I am definitely checking out next time I'm there! You can get reservations HERE.
EPCOT FOOD AND WINE FESTIVAL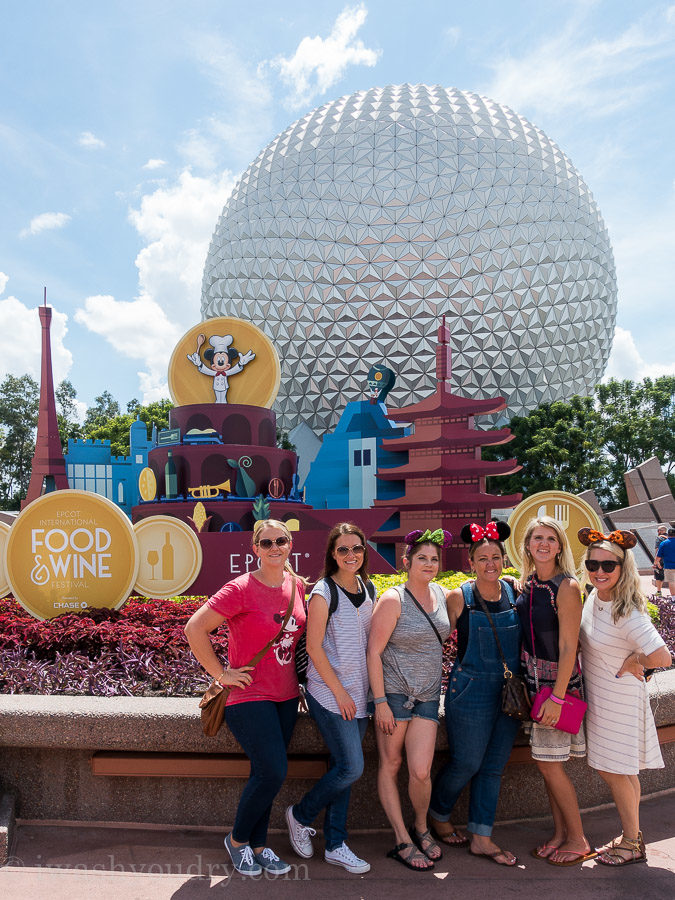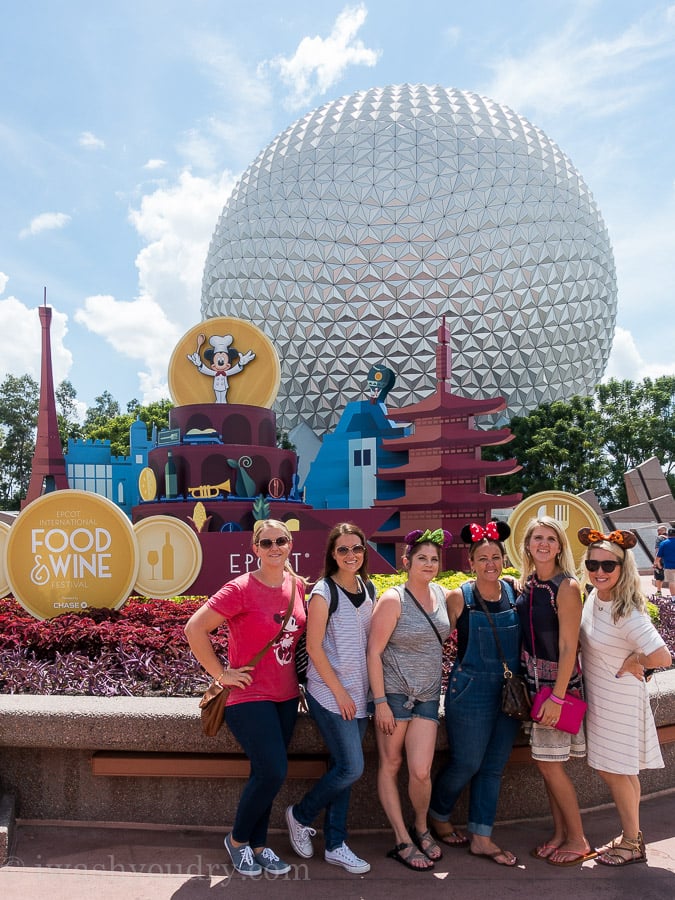 If you're looking for the perfect time to head to Walt Disney World, you should definitely go during the Epcot Food and Wine Festival! I have never been, so I was simply blown away by all there is to see and eat! Come hungry!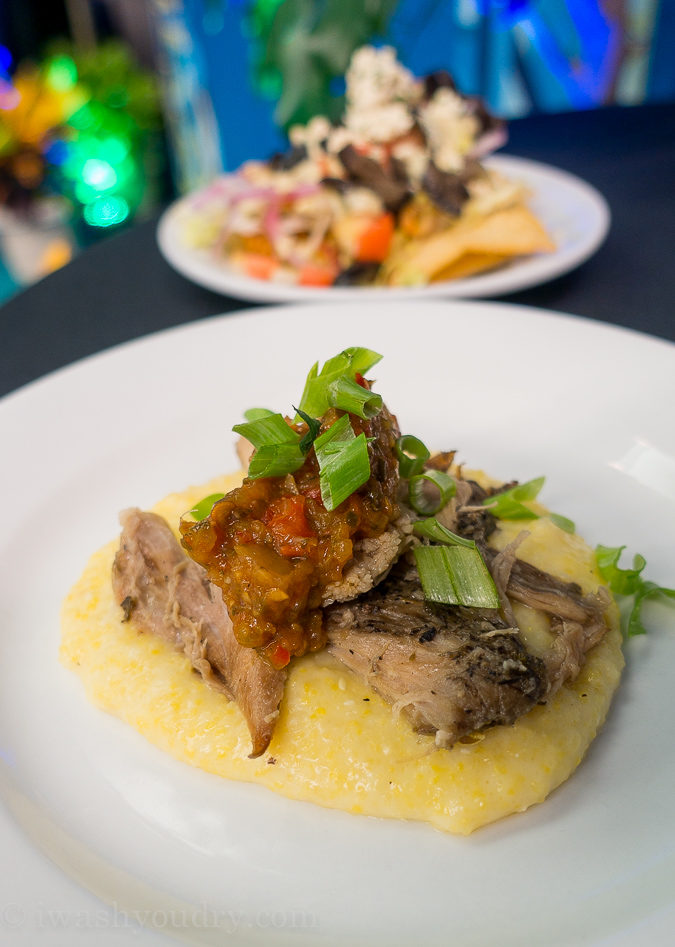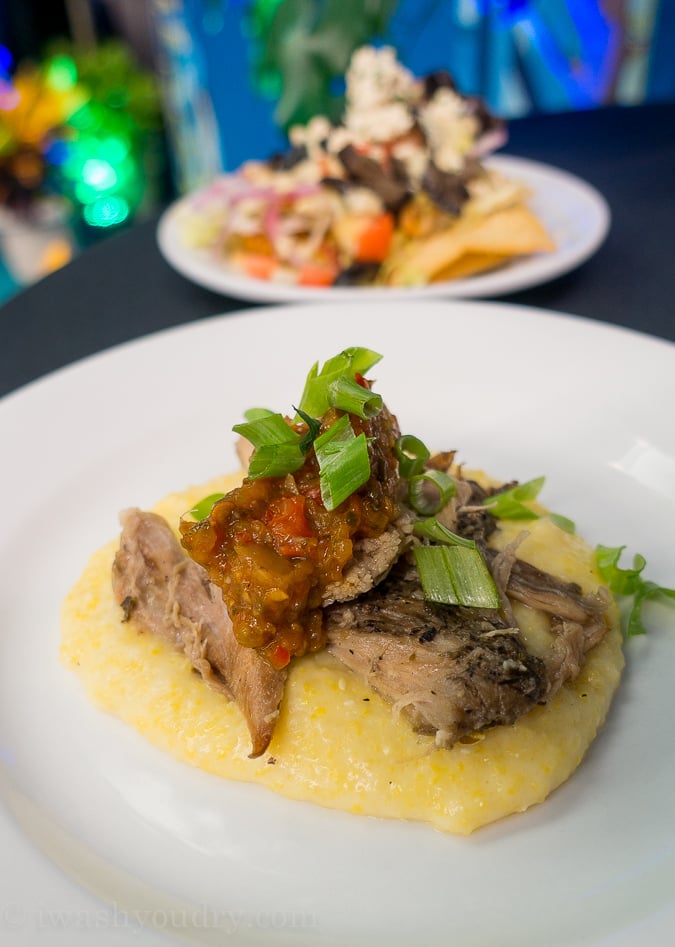 Taste your way around the world with several different cuisines and beverages! With small plates and affordable prices, you can enjoy so much!
My top picks:
Canada – Canadian cheddar cheese soup served with a pretzel roll
Greece – Loaded Greek Nachos
Islands of the Caribbean – Mojo Pork with Black Beans, Cilantro Rice and Pickled Red Onions
Farm Fresh – Loaded Mac and Cheese
PRICE: $
Check out all the vendors and menu items HERE.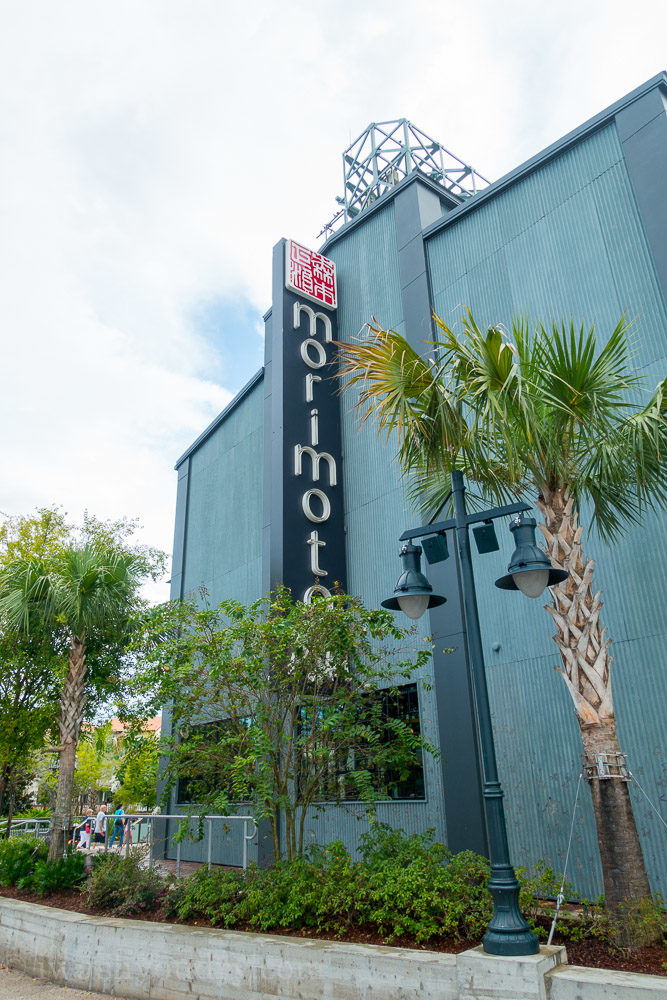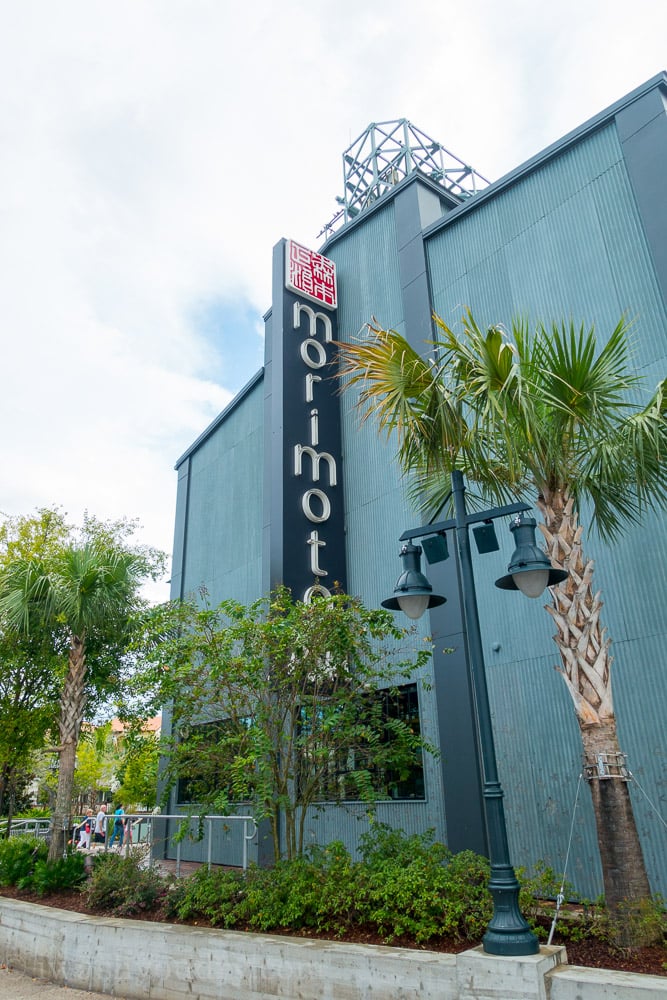 If you're a fan of Asian cuisine, then Morimoto Asia is definitely a spot you don't want to miss! Nestled in the heart of Disney Springs and surrounded by tons of great shopping, this restaurant has loads to offer.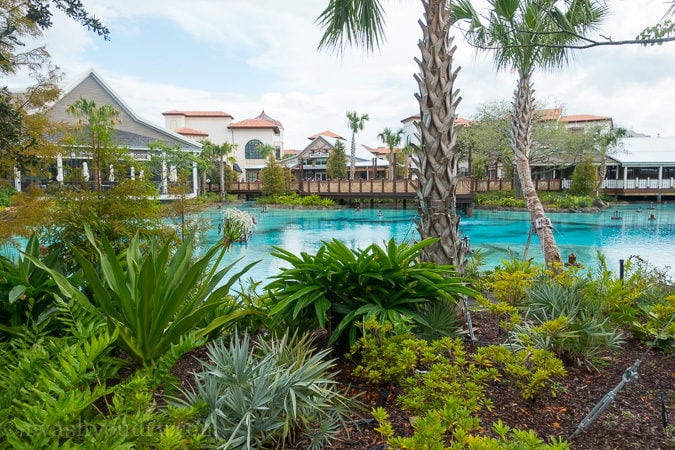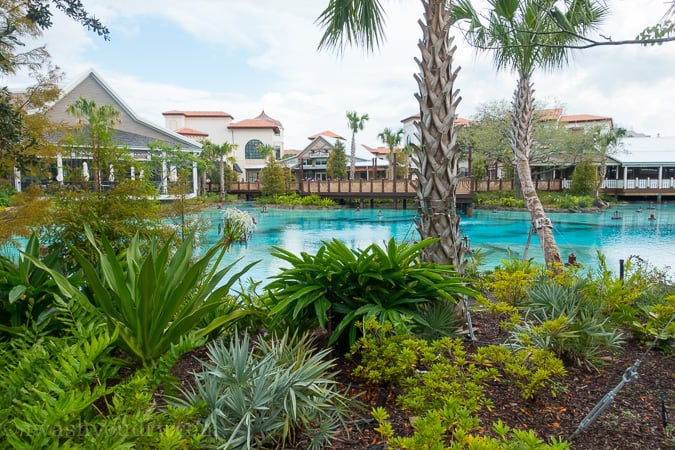 The inside of the restaurant is decked out in the most beautiful glass and wood work. We dined upstairs with a gorgeous view.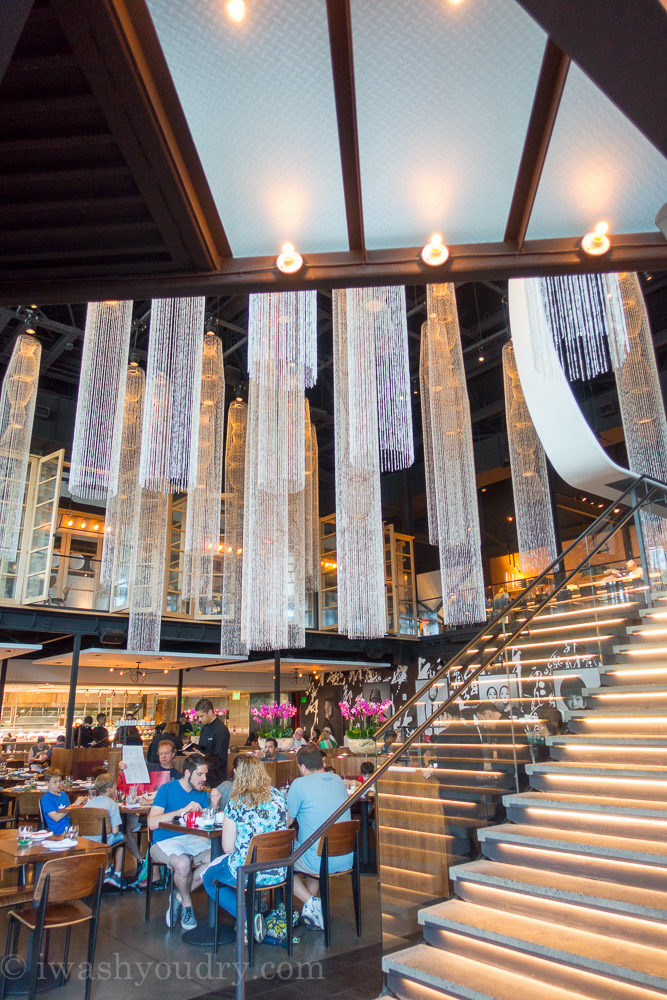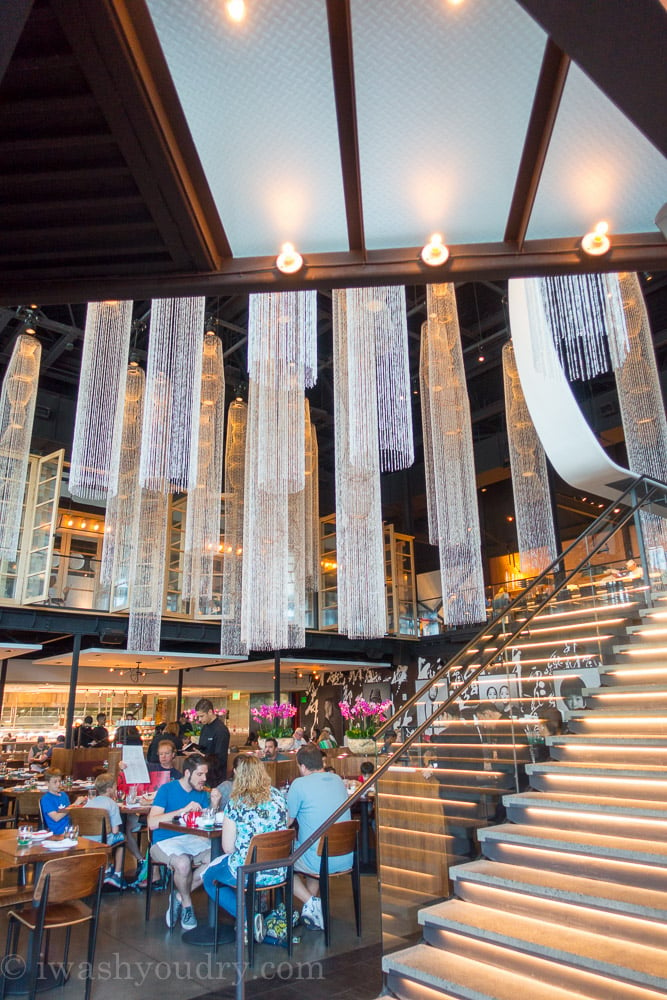 Chef Morimoto of Iron Chef America is the owner of this restaurant and he happened to be there that night that we were there!
So yeah, I got a selfie with him. Naturally.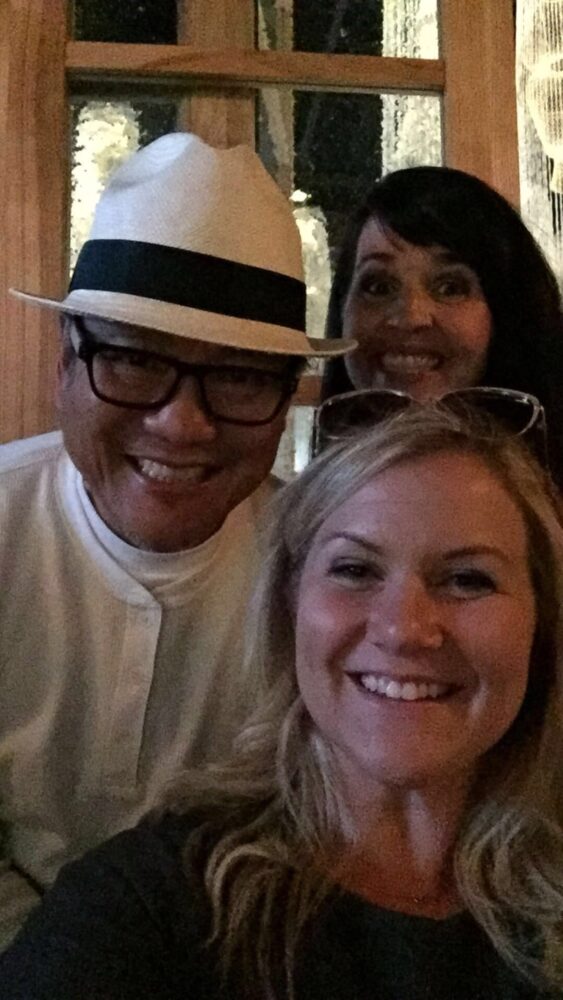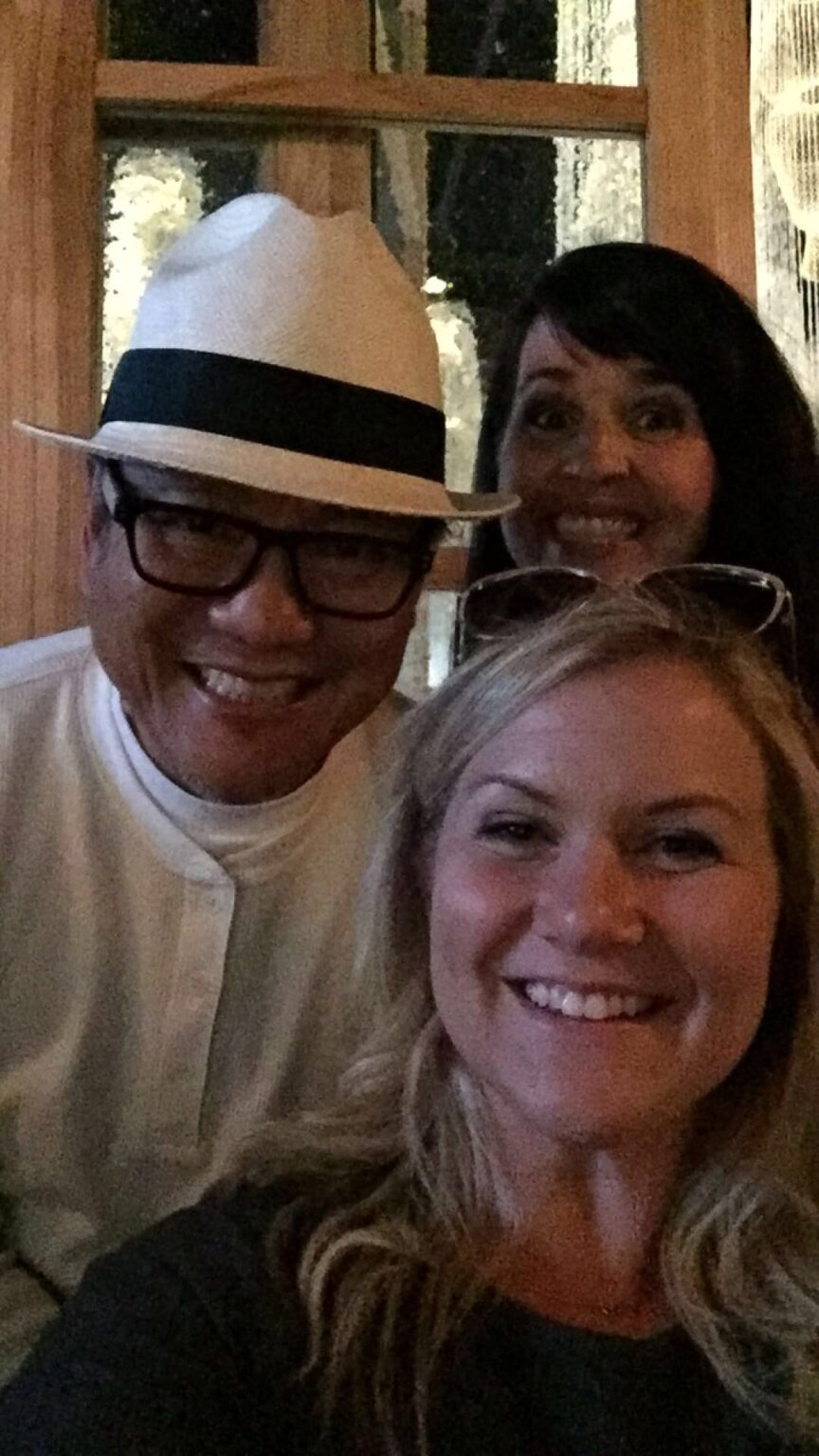 He was a super nice guy, very funny!
The food though… outstanding! You're going to LOVE this place!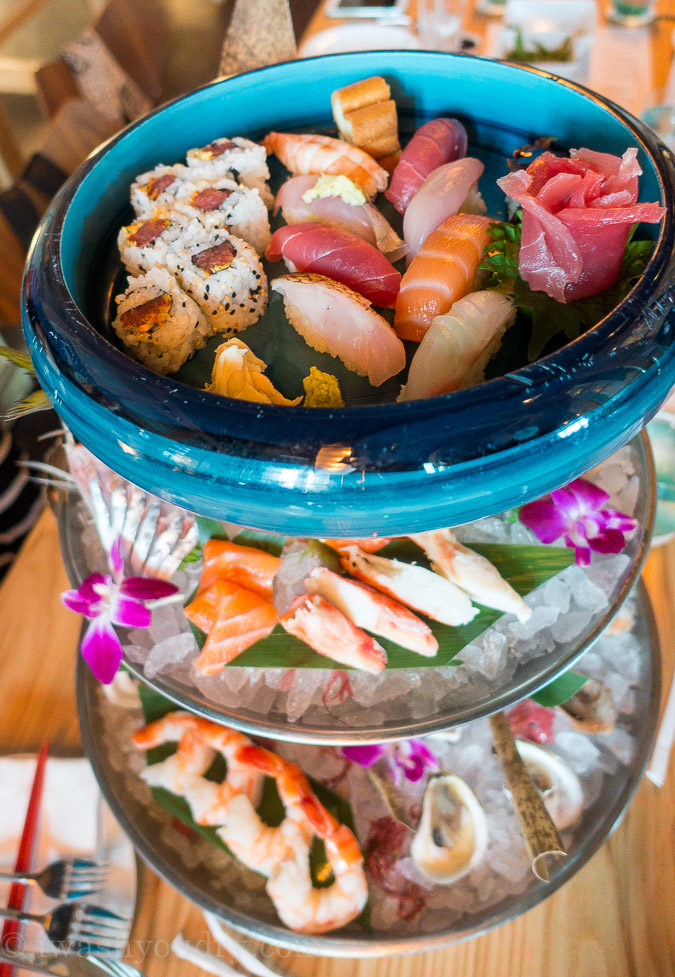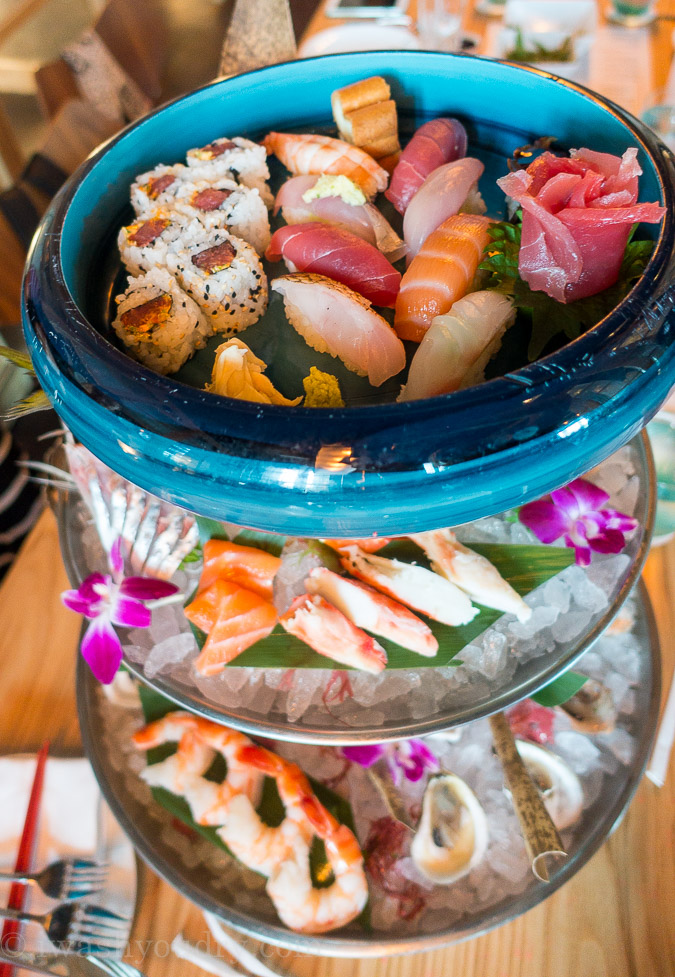 My husband and I are huge fans of sushi, so I can't wait to take him here and let him try all the good food!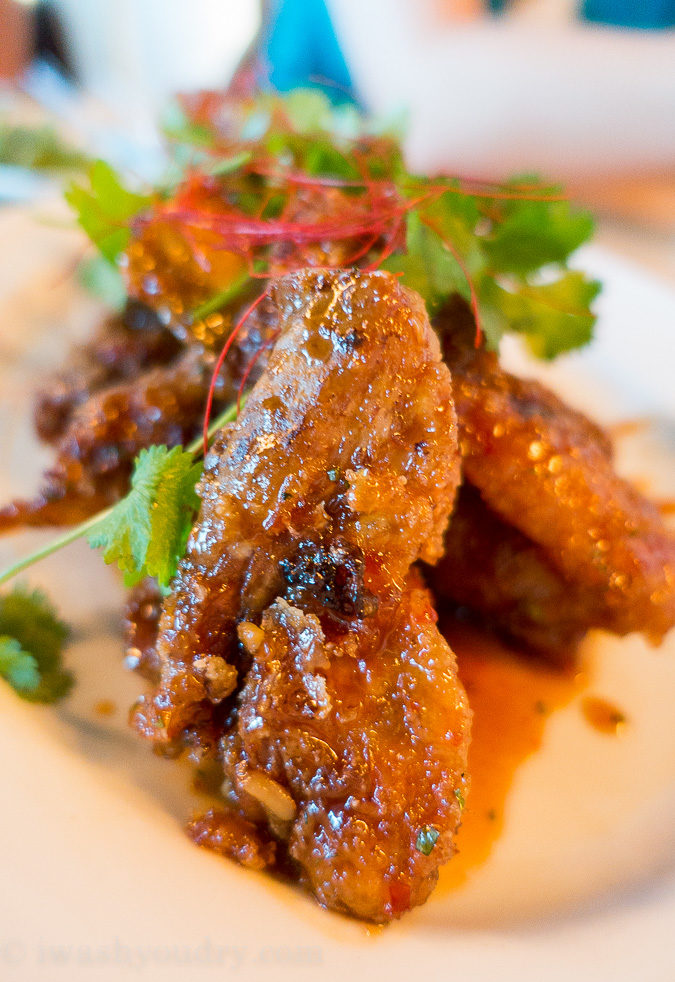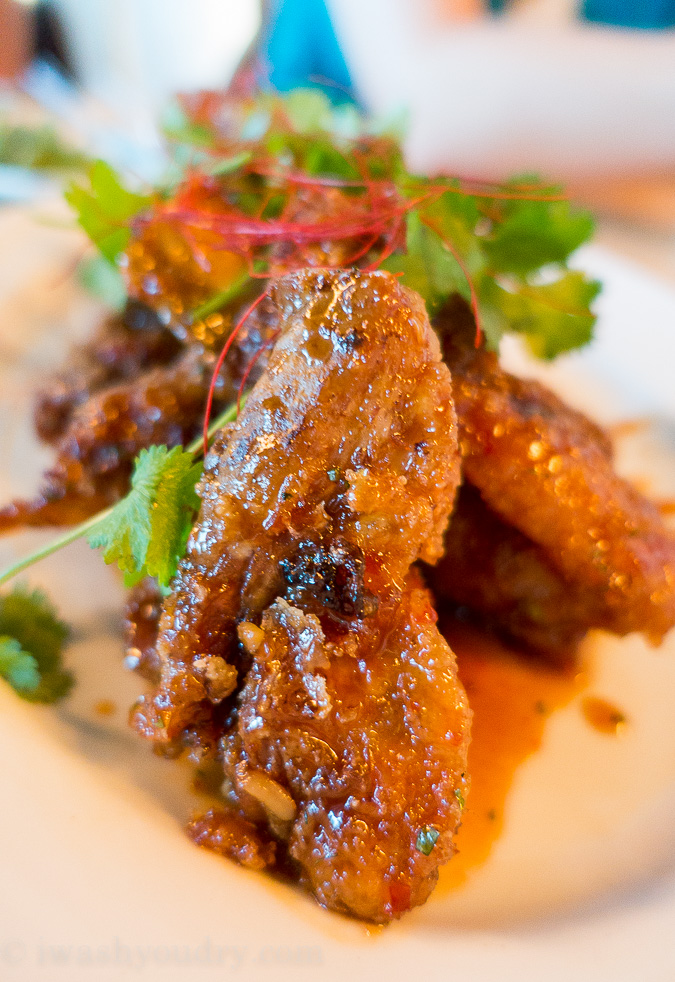 My top picks:
Appetizer – Pork Dumplings OR Eel & Avocado Sushi Roll
Main – Morimoto Spare Ribs OR Orange Chicken
Dessert – Mochi Mochi
PRICE: $$
You'll definitely want to give this place a try and do some shopping at the Disney Springs as well! Get your reservation and view the full menu HERE.
SNACKS AND TREATS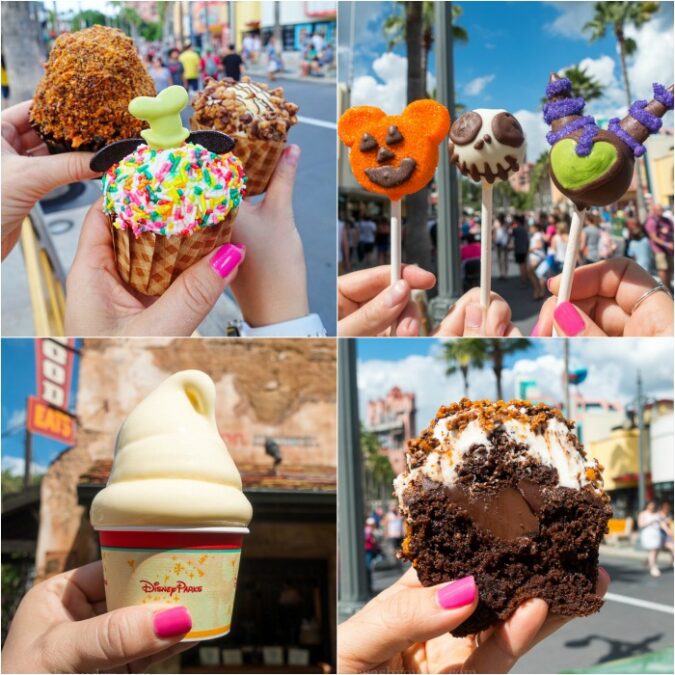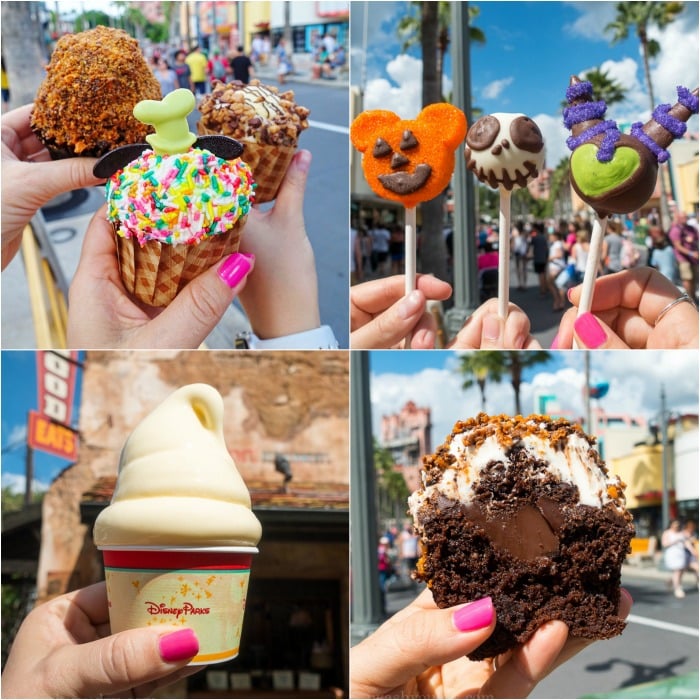 Of course I couldn't turn down all the different snacks and treats located throughout the parks. There were cupcakes, cake pops, and of course the famous Dole Whips to be had.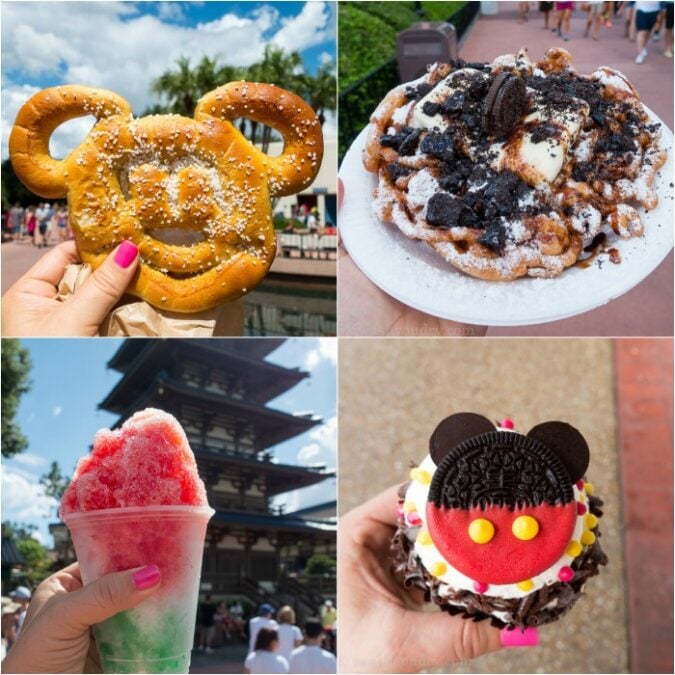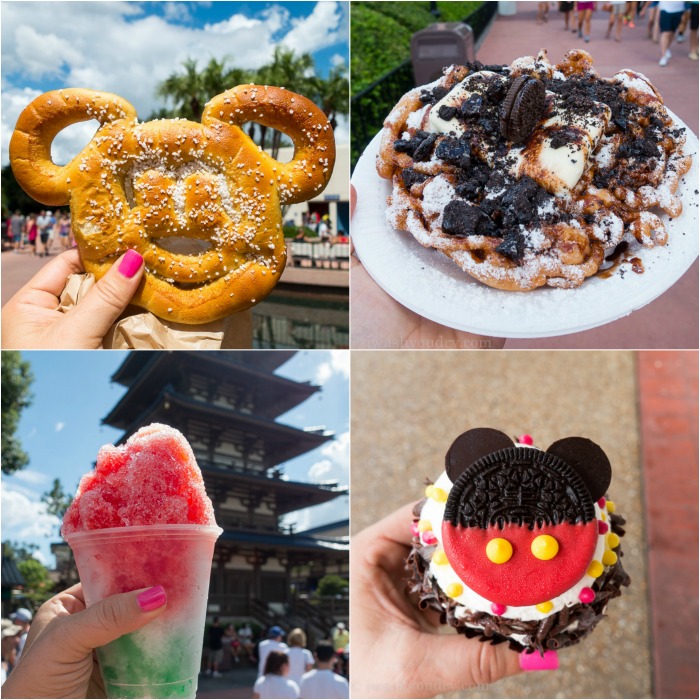 Here are some of my favorites –
Cupcakes – Boardwalk Bakery, Starring Rolls Cafe
Cake Pops & Candy Apples – Beverly Sunset
Dole Whips – Tamu Tamu Refreshments
Shaved Ice – Kabuki Cafe
Mickey Pretzel – The Land Cart
Cookies and Cream Funnel Cake – Funnel Cake Cart
Ice Cream – Ample Hills Creamery
DON'T MISS THIS
As if there wasn't enough food and fun rides to enjoy, there's also the Mickey's Not So Scary Halloween Party!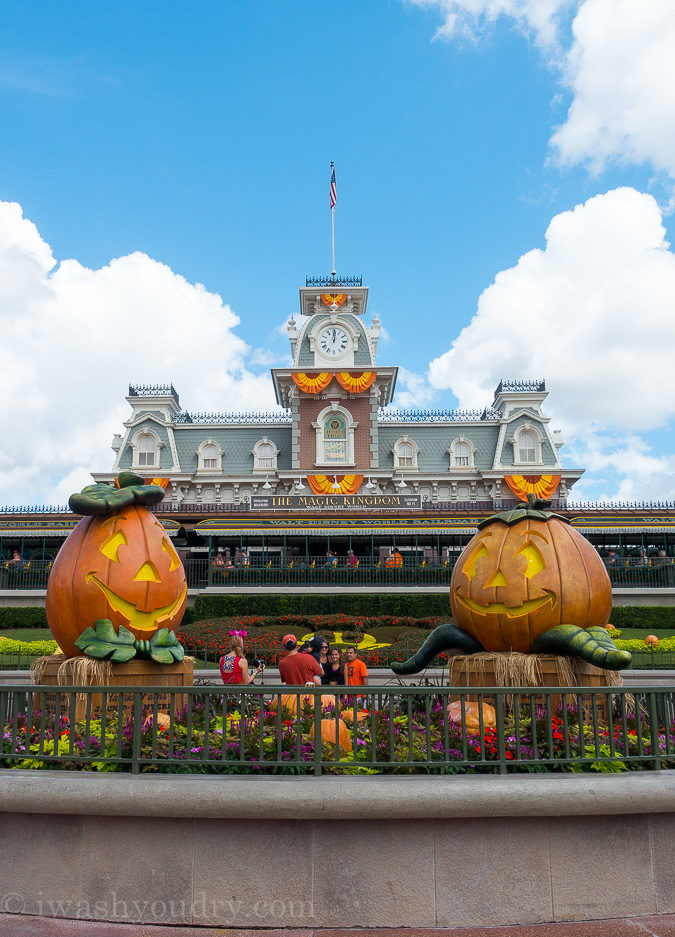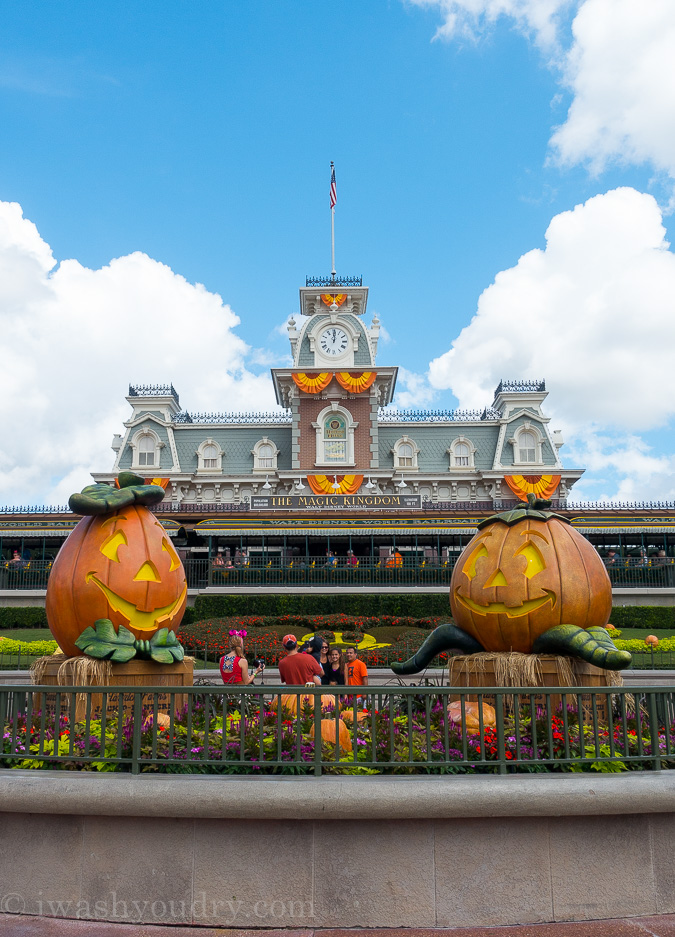 Halloween time is so magical at Walt Disney World! It's an extra charge for a ticket to the late night party that includes a parade, shows and even trick or treating, but it's definitely worth it!
Dress up and have fun with the light shows and shorter lines!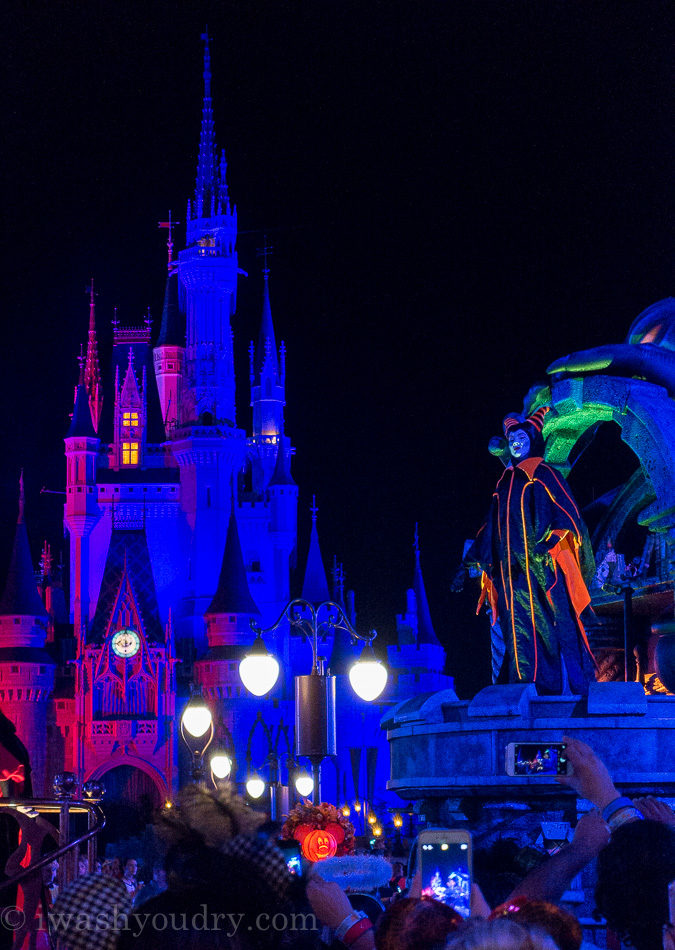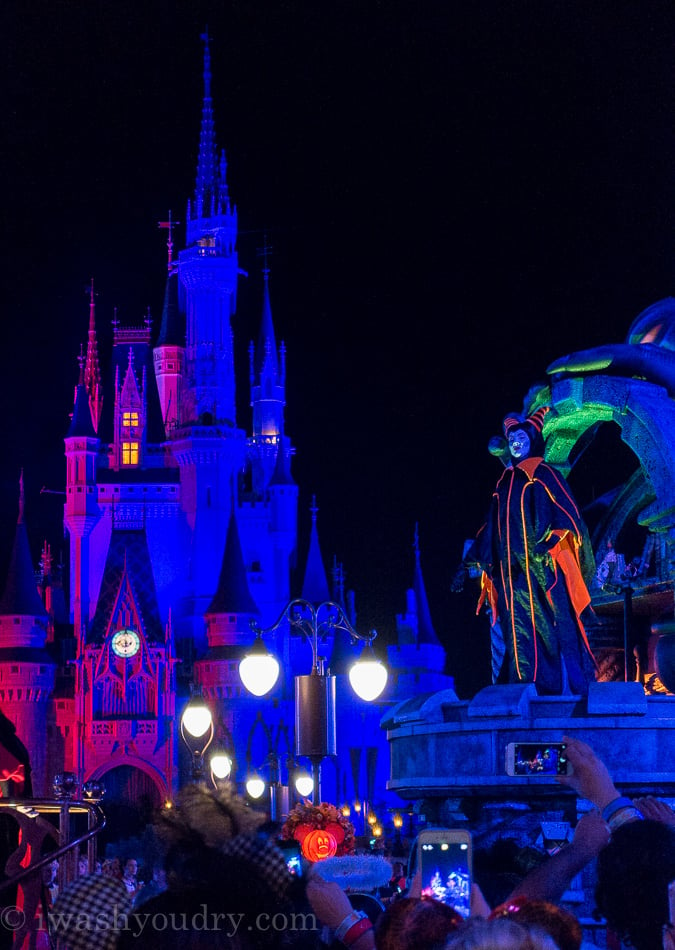 You'll definitely want to catch the Hocus Pocus performance at Cinderella's castle too. The whole cast is out with many surprise guests!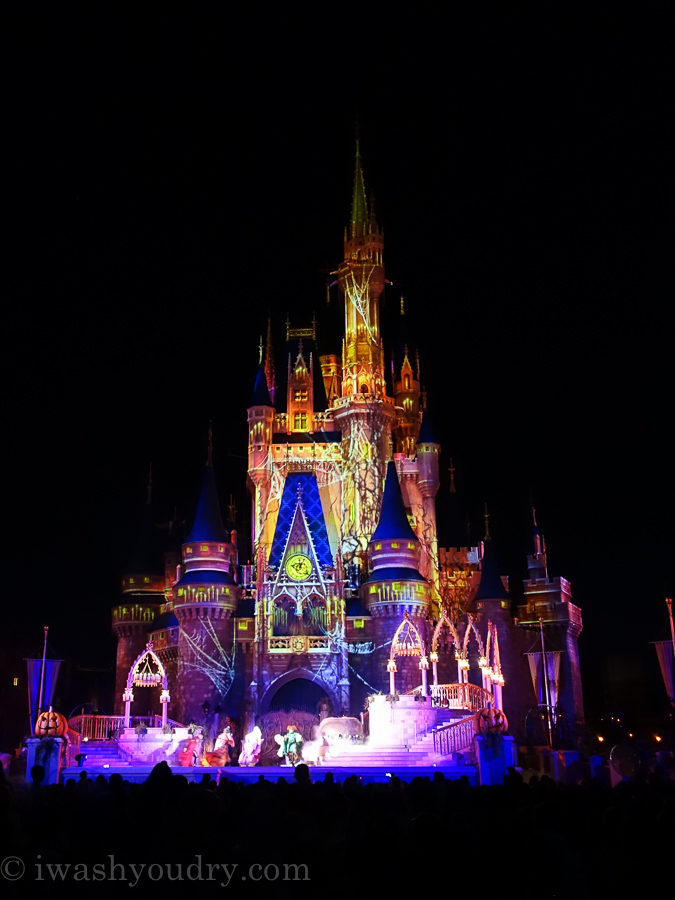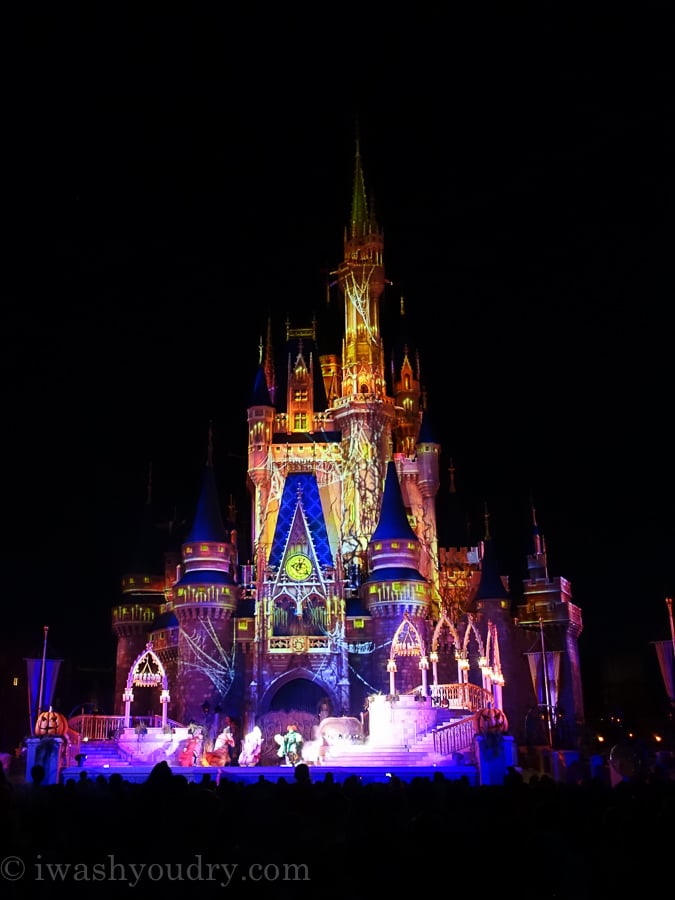 I hope you are ready to plan your next trip to Walt Disney World, and I sure hope you found some good tips here! You seriously can not go wrong with any restaurant there, they are all so good!
If you've been and have some good recommendations, please leave them in the comments! I'm already planning my next trip! 🙂
Make sure you don't miss a thing! Follow I Wash You Dry here:
FACEBOOK | PINTEREST | GOOGLE+ | TWITTER | INSTAGRAM | BLOGLOVIN
Disclaimer – I was provided with my room, tickets and most meals on this trip. All thoughts and opinions are 100% my own.