Tis the season for gifting, and what better way to show someone you care than with a delicious treat! Here are a slew of quick and easy Edible Homemade Gift Ideas for the holidays!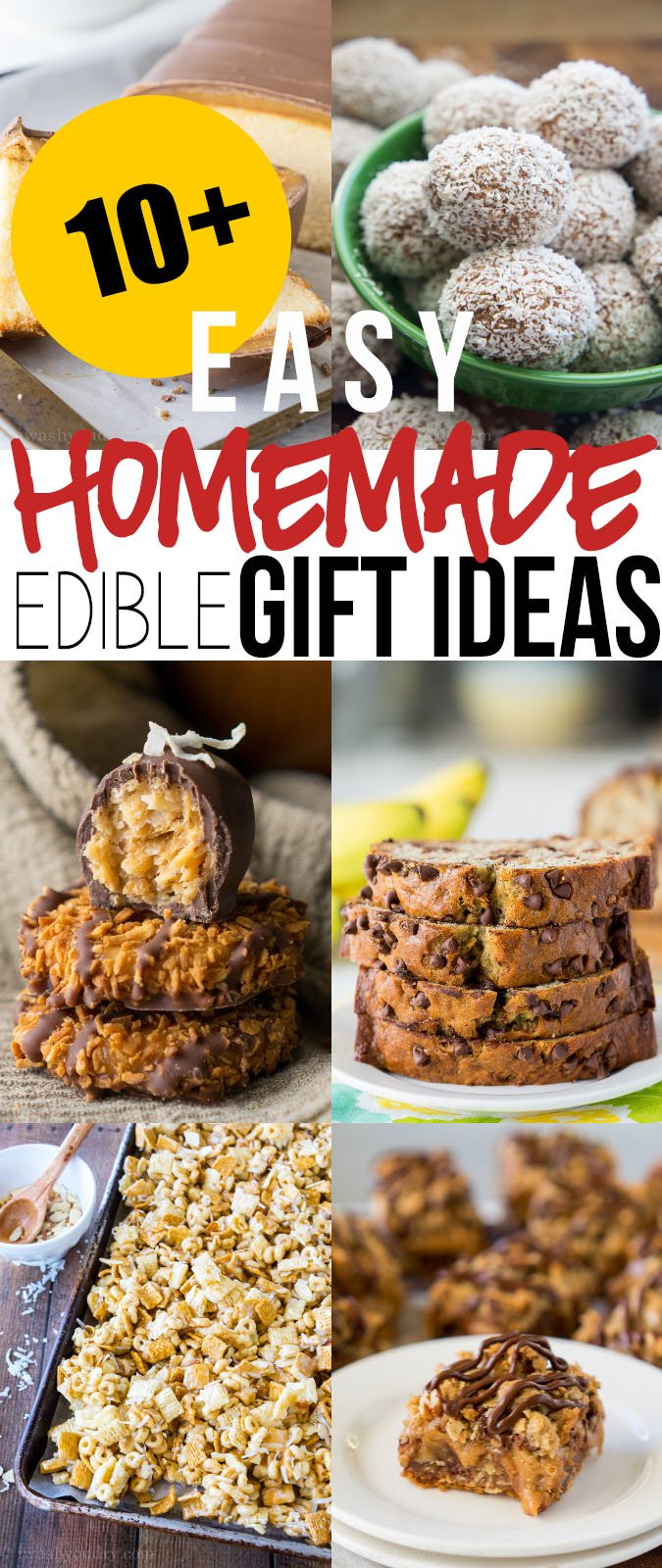 Whether you're looking for recipes to bake for yourself or for a loved one, you'll love these delicious edible gifts! Don't forget to pin the image above to bookmark this page and come back to it over and over again!
Be sure to click each image to get to the respected recipe! Enjoy!
Twix Pound Cake – this delicious treat is so fun to gift because it's like nothing you've ever seen before!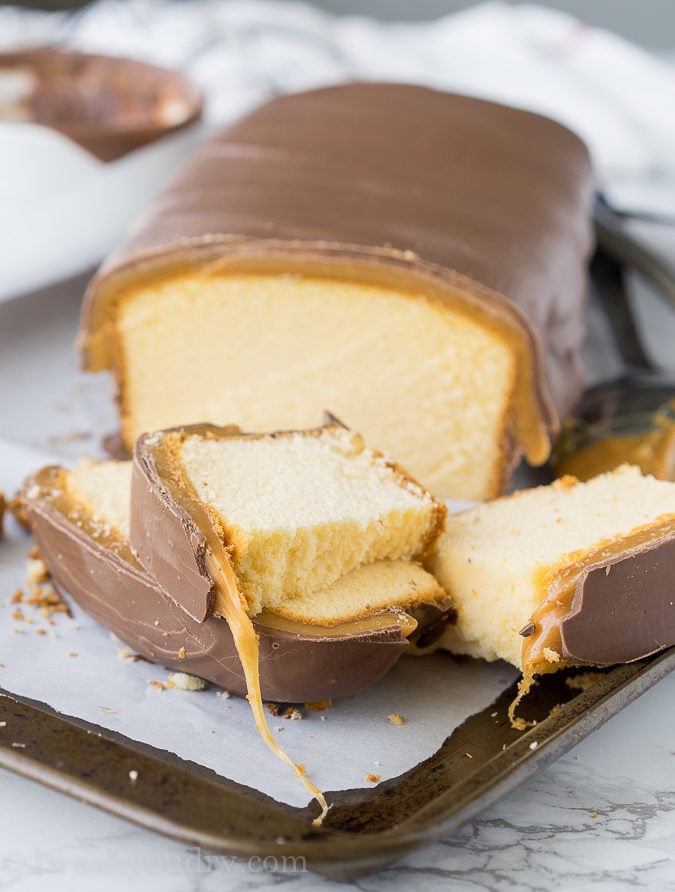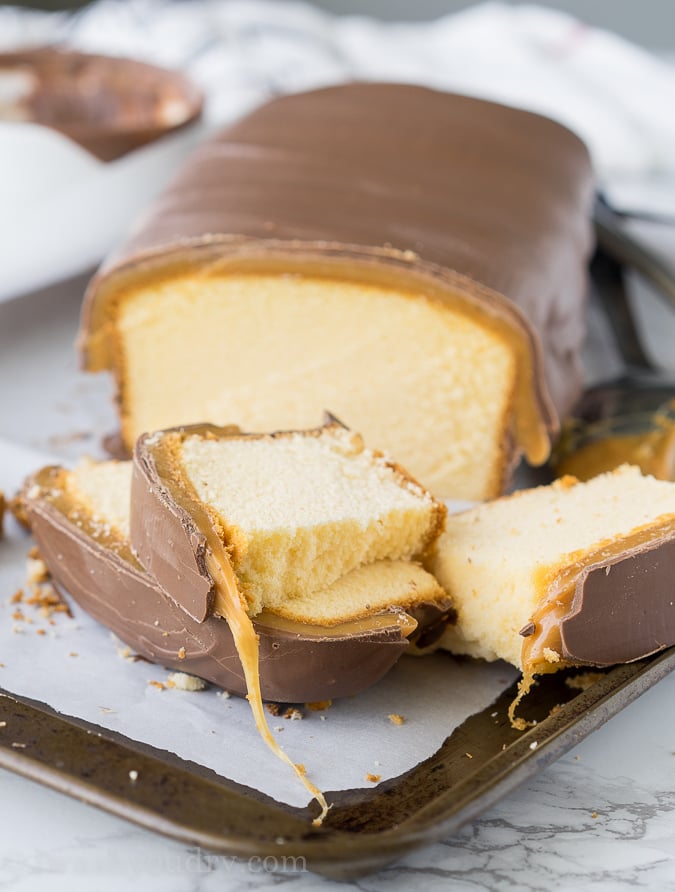 Almond Crescent Cookies – These delightful cookies are filled with a subtle and delicious almond flavor!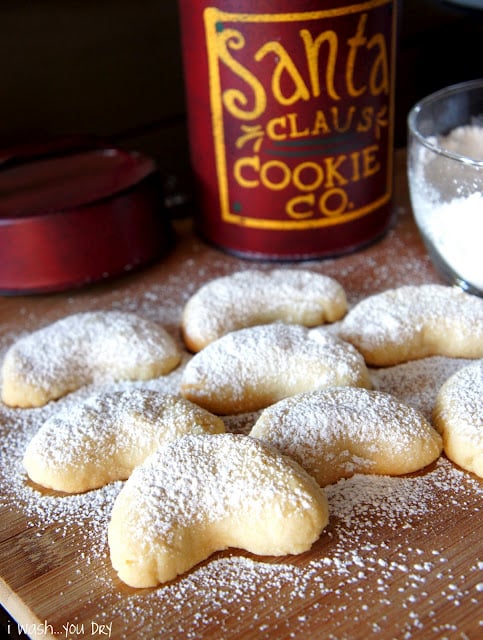 4 Ingredient Pecan Balls – These delicious cookies just require 4 main ingredients (5 if you count the salt). You're sure to love these!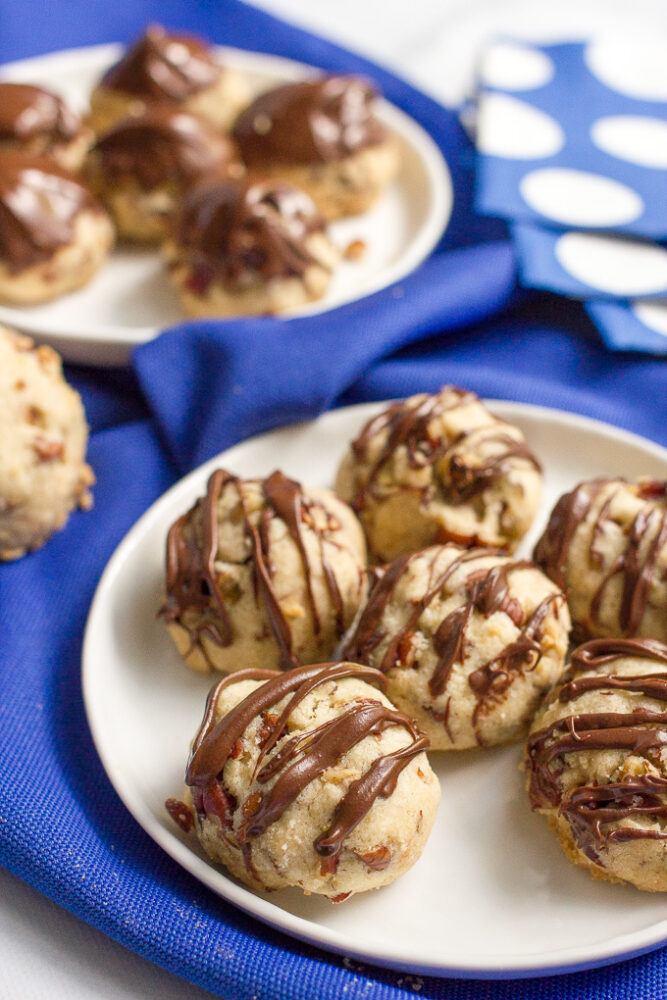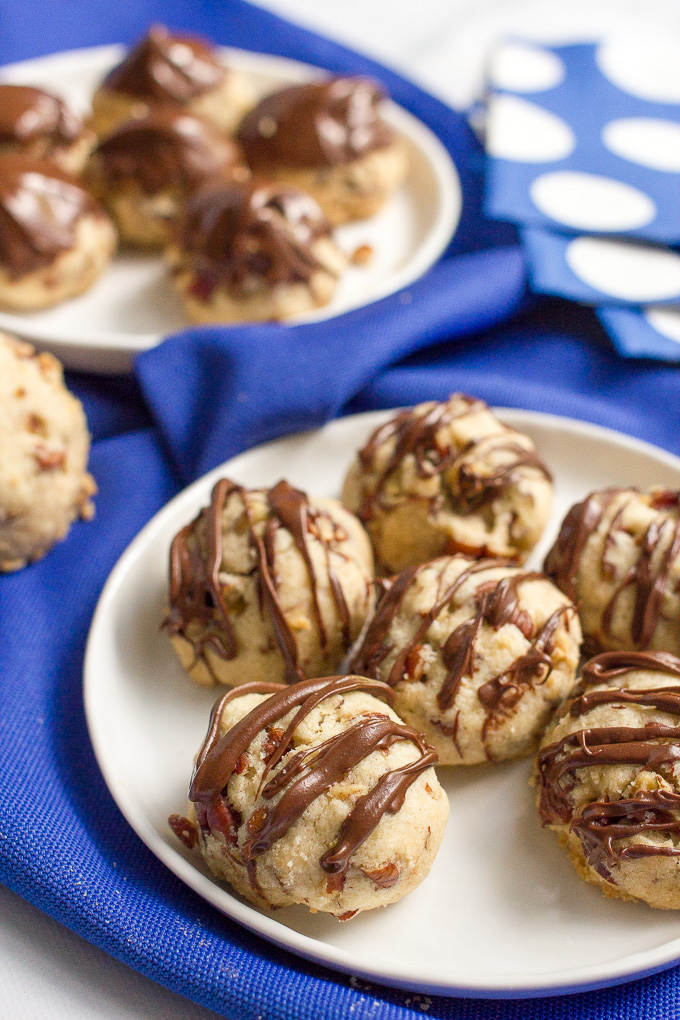 Gooey Chex Mix – No holiday is complete without a giant bowl of this delicious mix!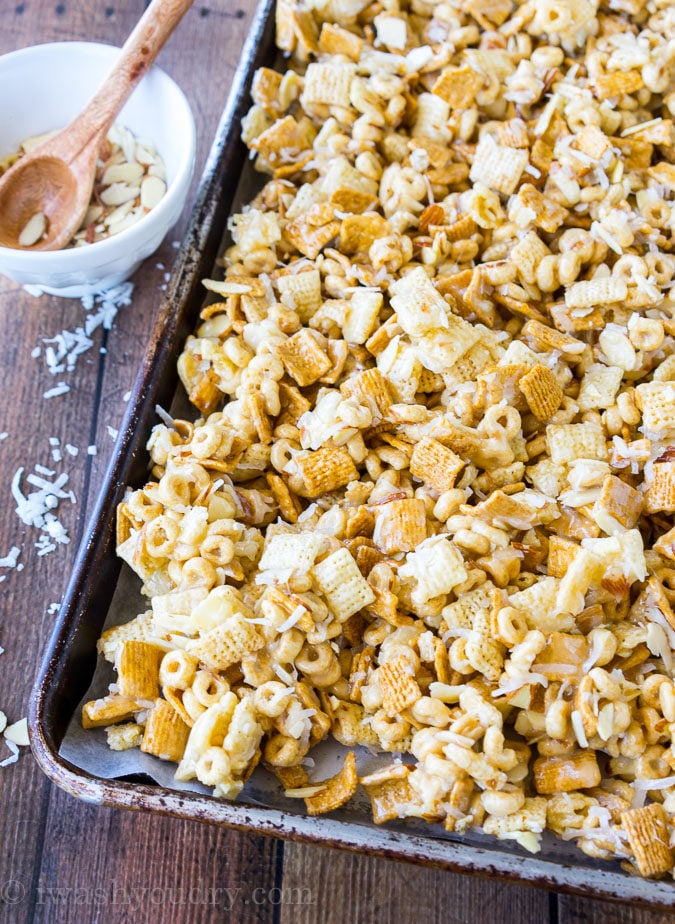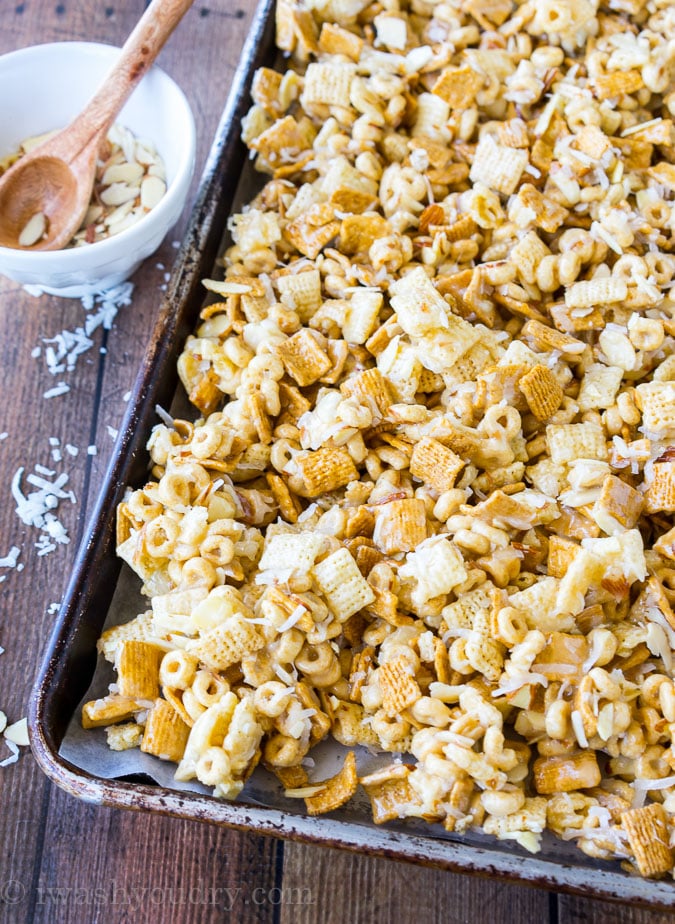 Chocolate Chip Banana Bread – There is nothing better than a loaf of freshly baked banana bread, and this recipe is by far the best!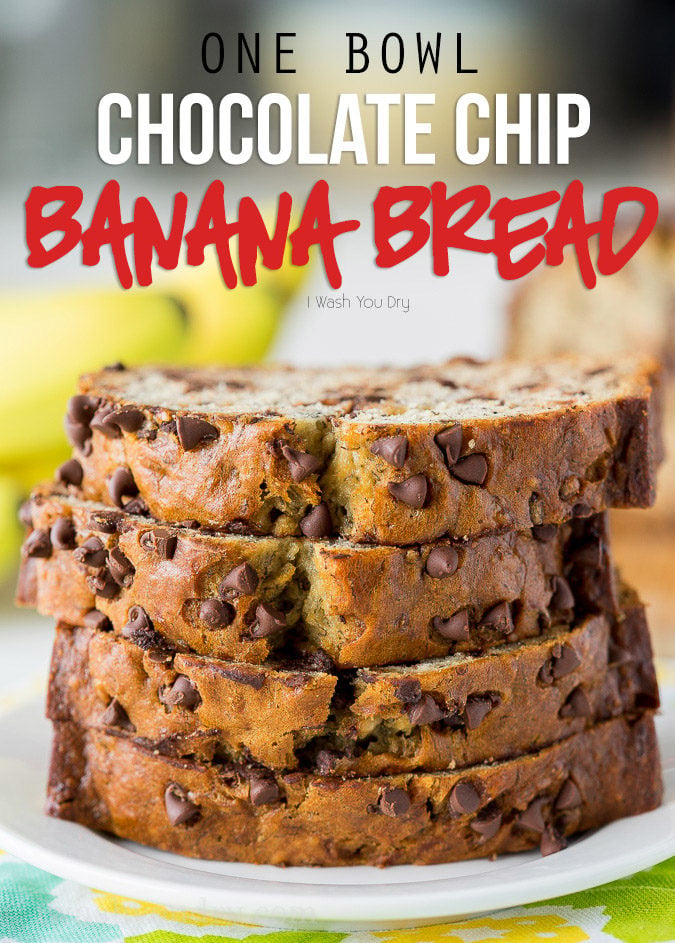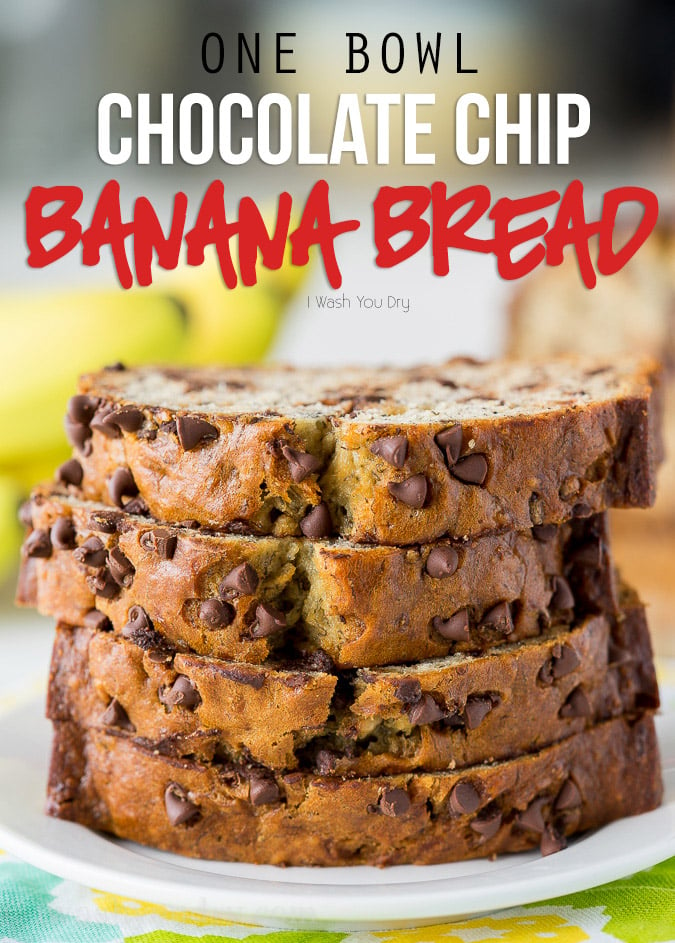 Samoa Truffles – These chocolate caramel truffles always make an appearance on our cookie plates that we pass out to neighbors! They're so fun and completely addictive!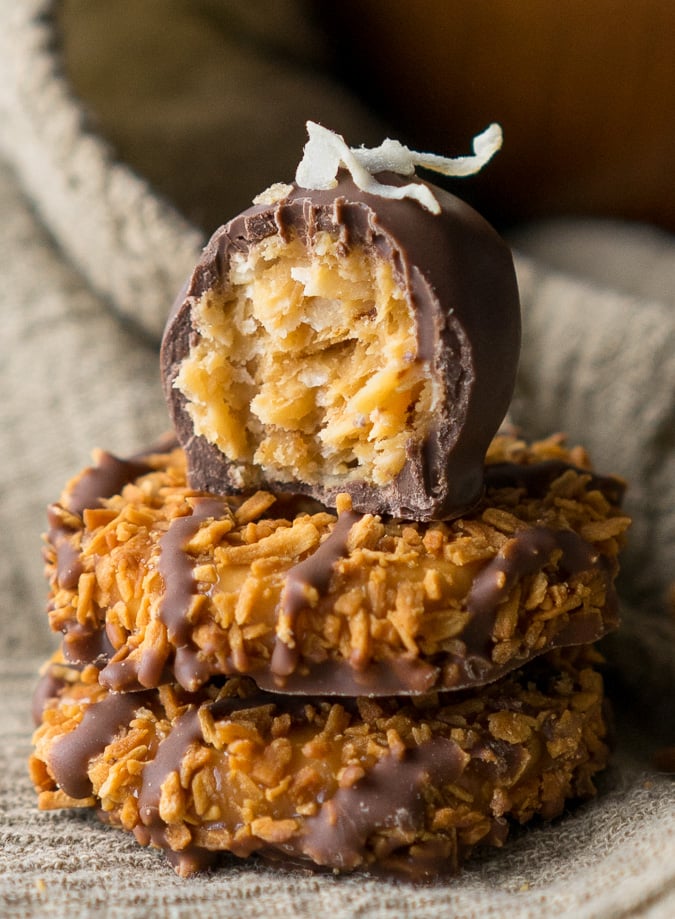 Salted Carmelitas – These delicious cookie bars are filled with a gooey caramel layer and topped with salted chocolate! Hello!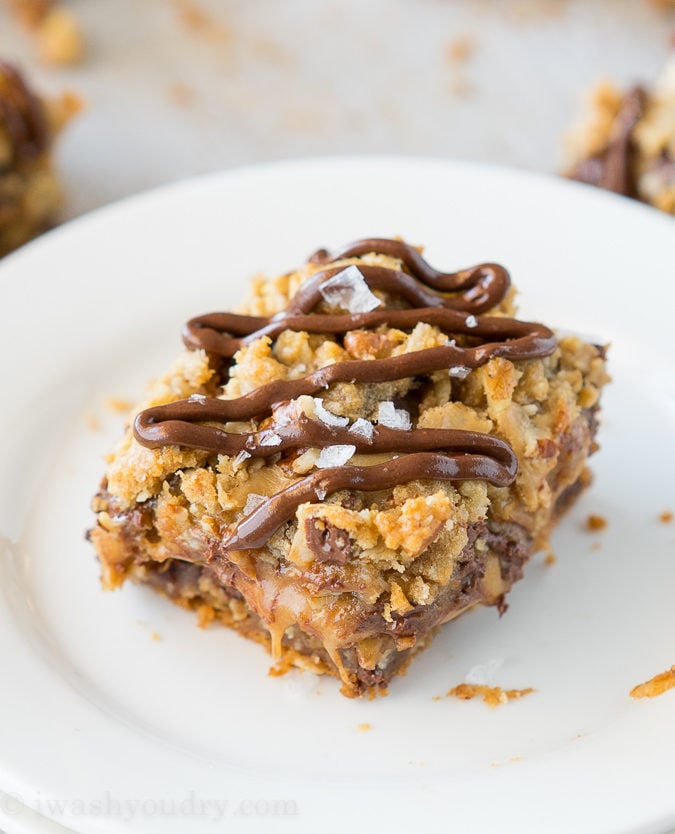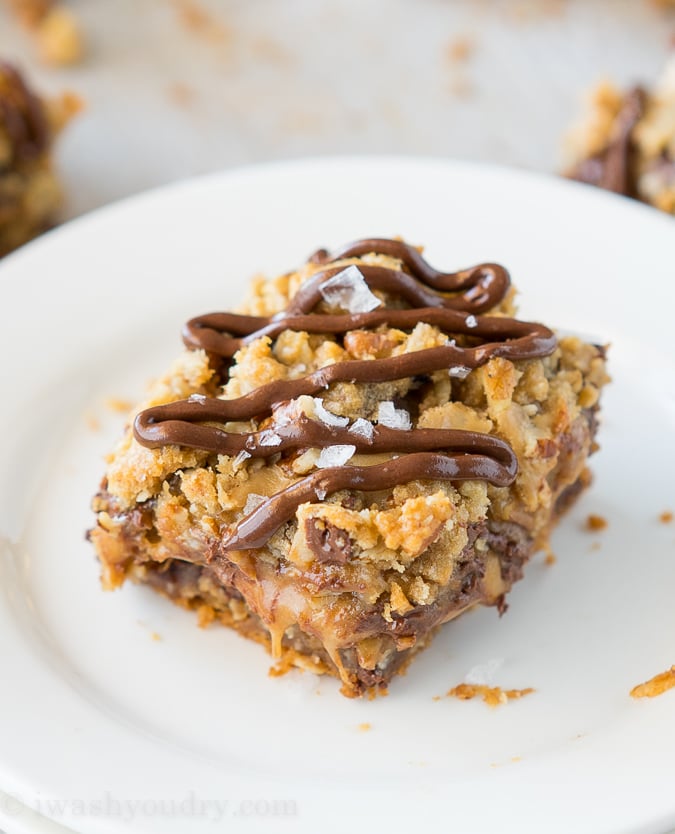 Yum Yum Balls – These delicious chocolate coconut balls are inspired by an Australian classic and sure to brighten anyone's day!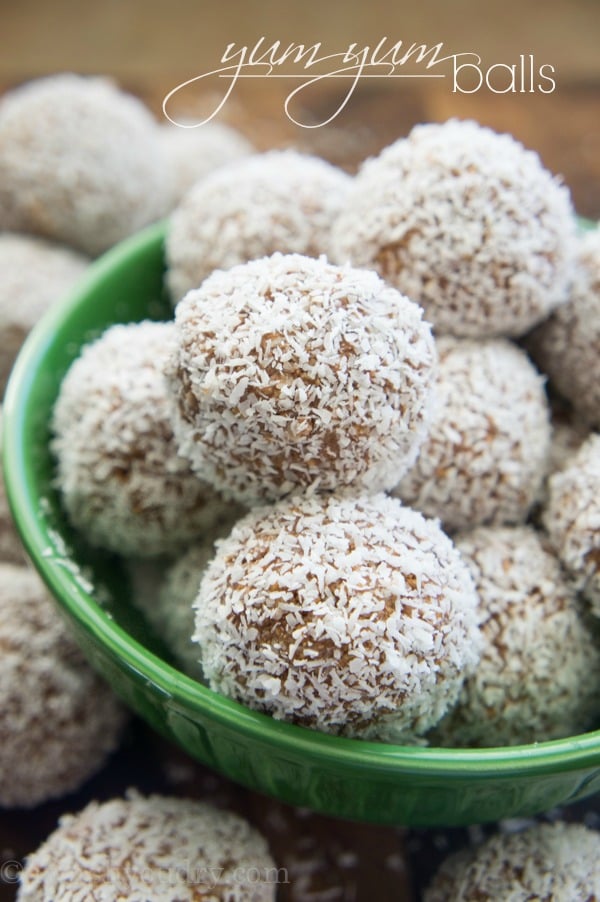 White Chocolate Peppermint Fudge – The holidays aren't complete without a batch of fudge, and this fudge is the best of both worlds – Peppermint and Chocolate!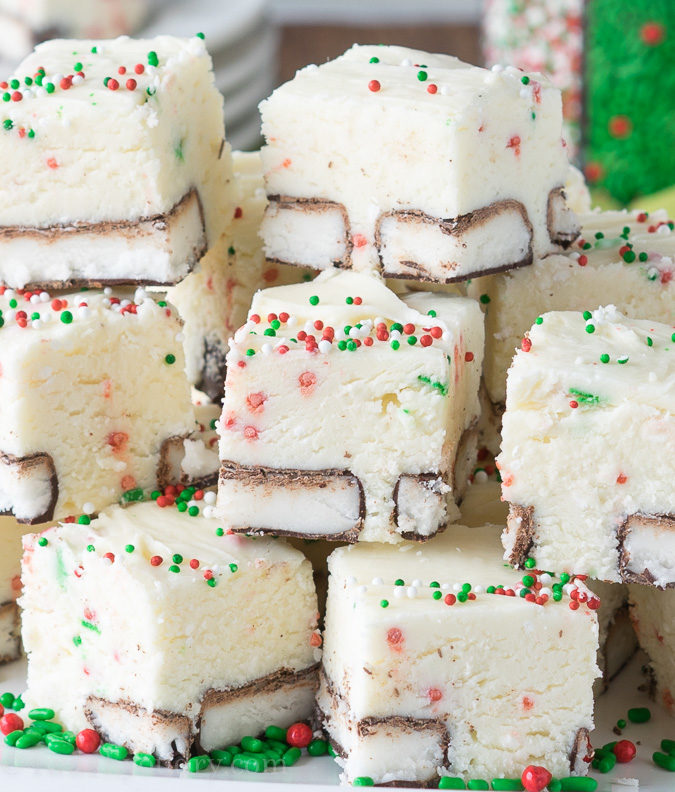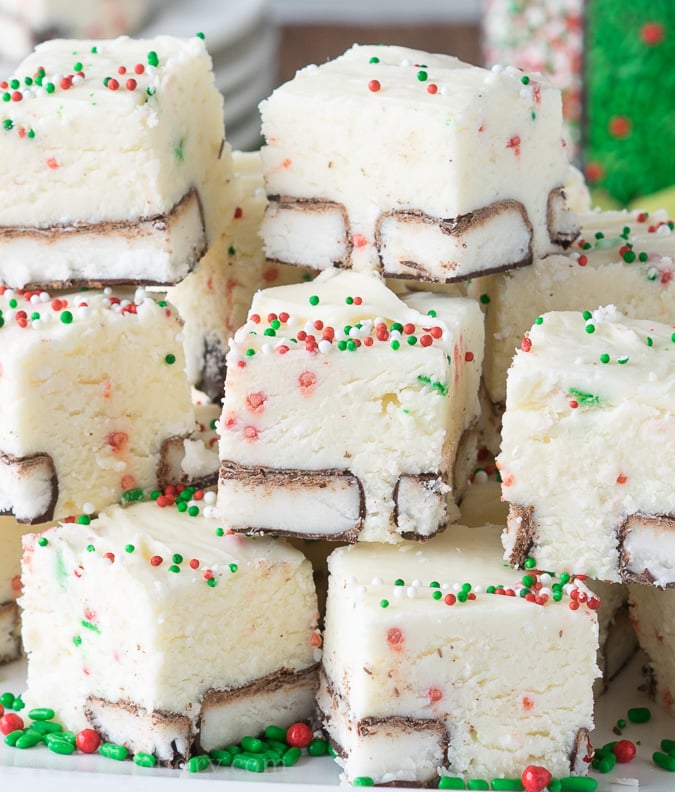 Peppermint Covered Pretzels – This is probably one of the easiest treats! Plus it totally satisfies all those salty-sweet cravings.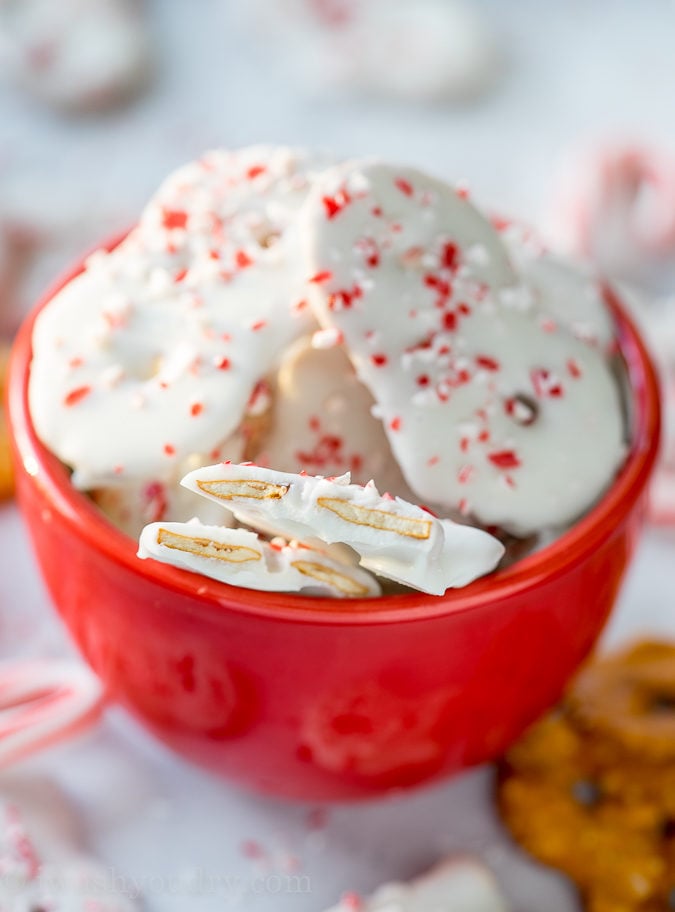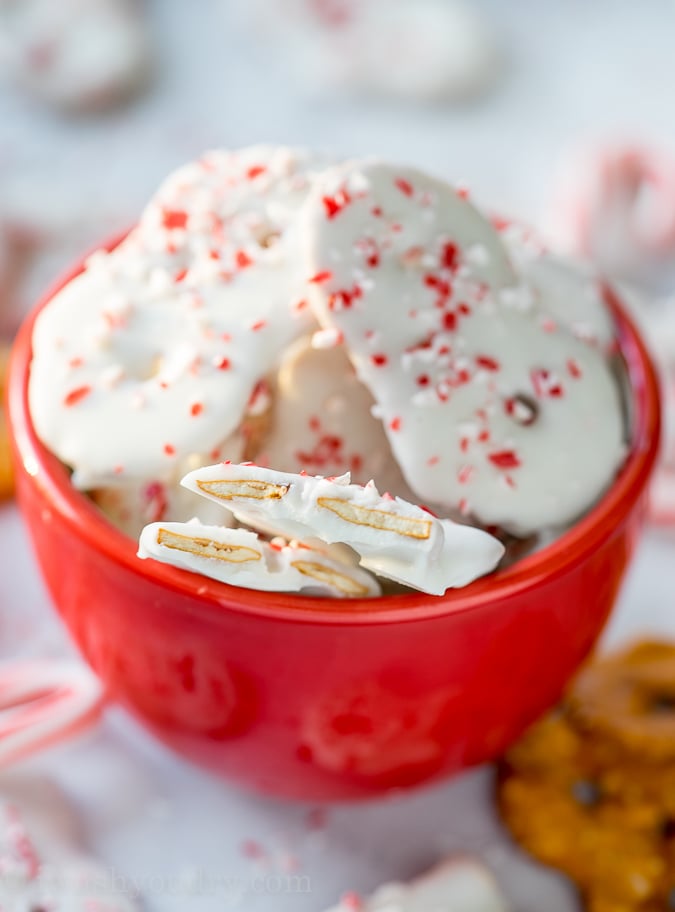 Chocolate Chip Pudding Cookies – You can't forget the classics. These cookies are so soft and tender and stay soft for days, making them perfect for gifting!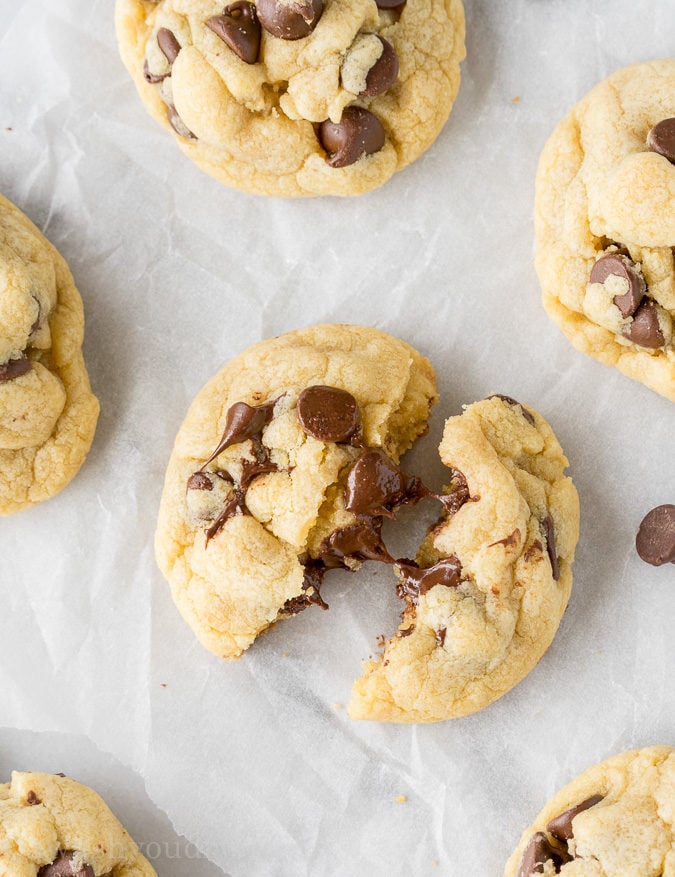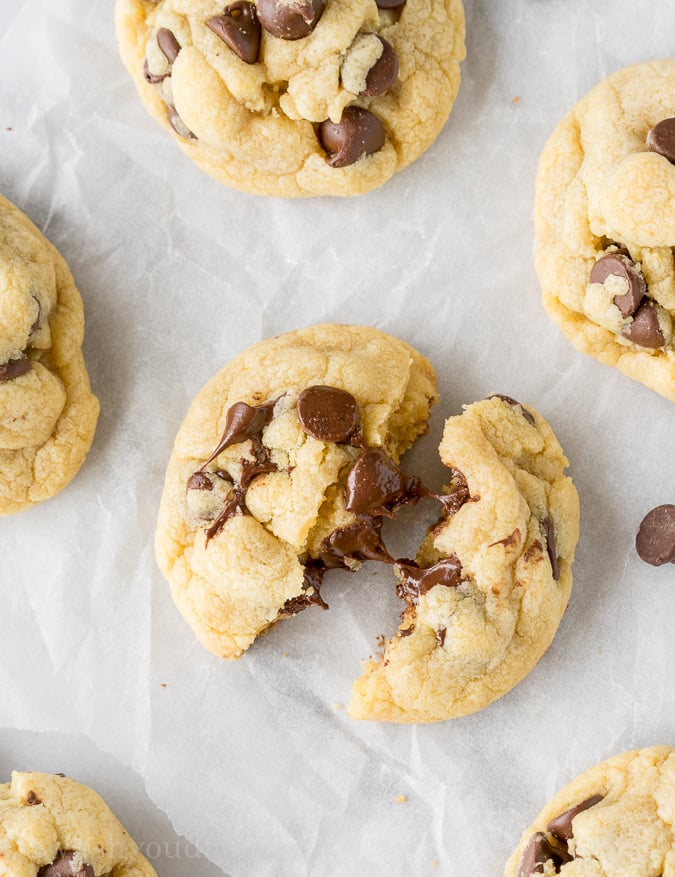 I hope you found something to try, but if you're looking for something different, make sure you check out all of my DESSERT RECIPES! There are so many delicious recipes to choose from!
Make sure you don't miss a thing! Follow I Wash You Dry here:
FACEBOOK | PINTEREST | GOOGLE+ | TWITTER | INSTAGRAM | BLOGLOVIN