What is a Bento Lunch?? -you may be asking yourself
A Bento Lunch is one that is compact, balanced, and usually visually appealing. To me, it's a fun way to get your kids more excited about taking lunch to school.
Skip the brown bag, and opt for a more eco-friendly lunch tote. I am also extremely excited to ditch the plastic baggies!
Hello money saver!
I just bought my kids their own package of Easy Lunch Boxes 3-compartment Bento Lunch Box totes
 off Amazon.
I also purchased the same brand (Easy Lunch Boxes) Insulated Lunch Box Cooler Bag
 that fits the totes. They come in a variety of colors.
Ok, so now that you have the gear… you might be looking for some inspiration??
Well you're in luck!  For this Saturday Morning Roundup
 I have searched for some sweet Bento Lunch ideas all over the web, and there are SEVERAL. Here are some of my favorites…
**I highly, highly encourage you to click through to these wonderful blogs, or photo galleries I have listed here. Some of them are blogs that are strictly dedicated to Bento Lunches! So many great ideas out of these talented peeps.**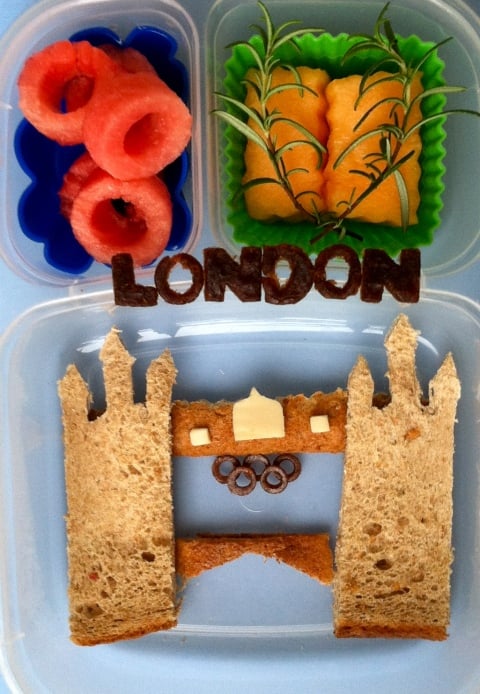 Gluten Free Mac & Cheese Bento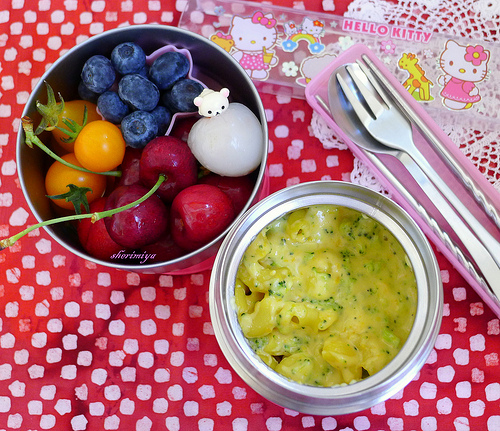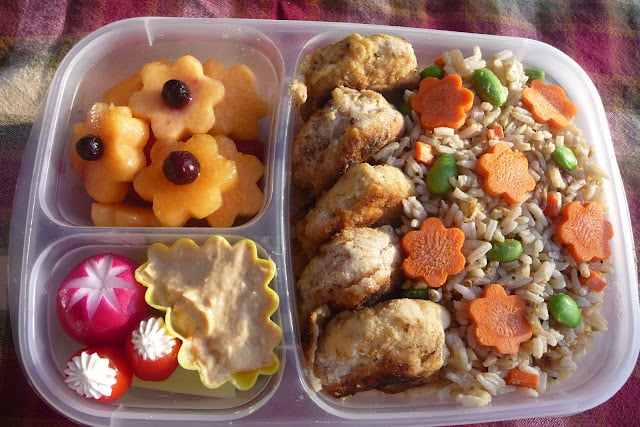 Berry Good Bento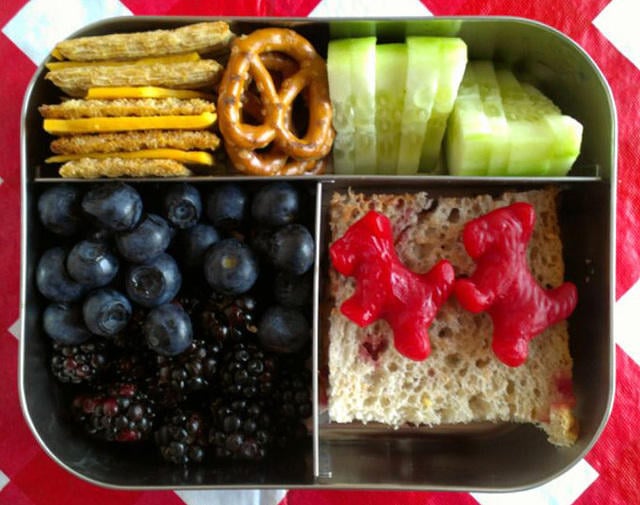 Snack Bento with a fun Kid treat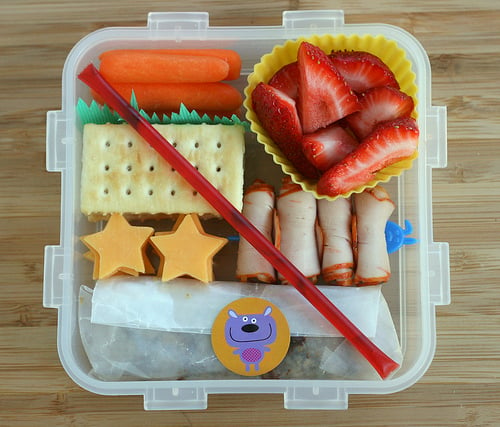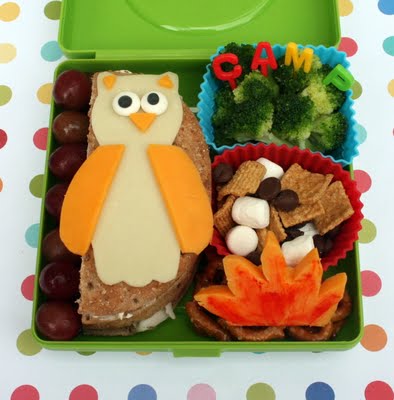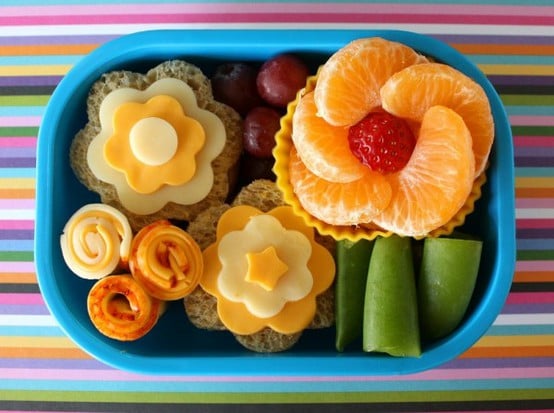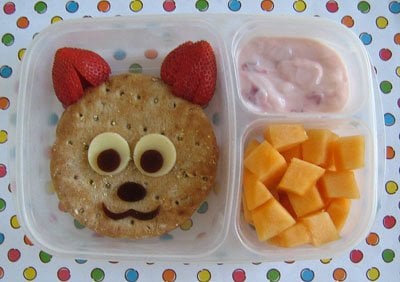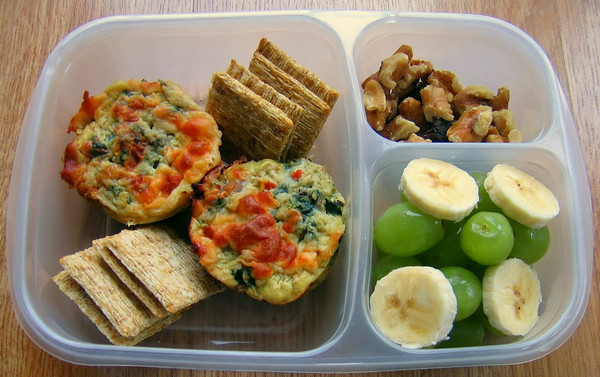 Fresh and Fruity Bento Lunch

So as you can see, these lunches are simple, and definitely kid friendly. Some can have loads of flair, and some can just be left over dinner arranged in a new fashion.
Either way, I get to save some money, and call it eco-friendly all at the same time.
Win-Win! 
Do you have a Bento Lunch you want to share?? I would love to see it!