Get ready to plan one epic holiday feast with these super simple Thanksgiving Dinner Menu Ideas.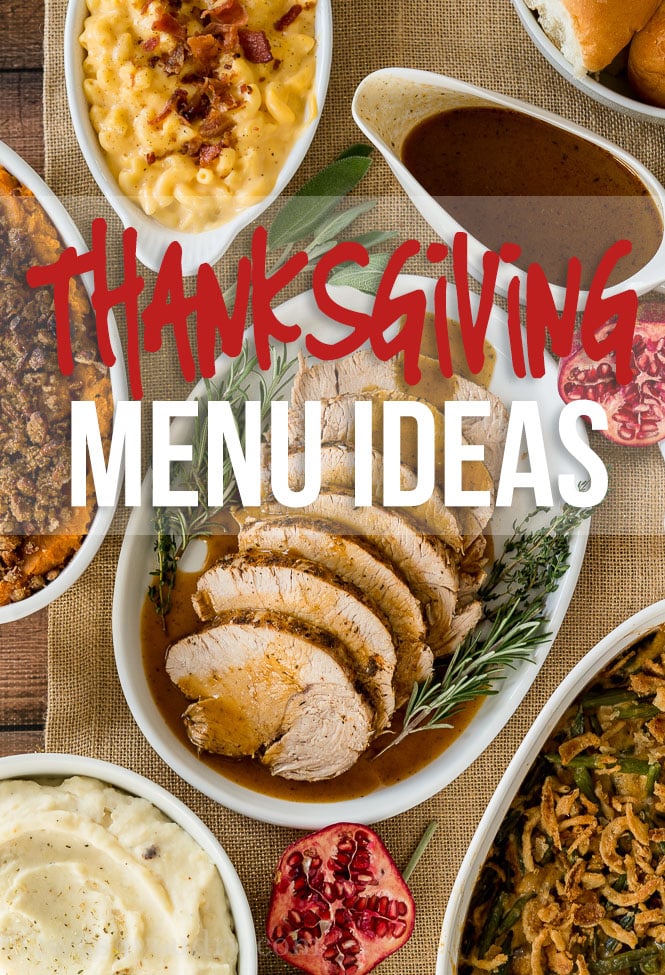 This post is in partnership with Bob Evans Grocery.
With Thanksgiving just around the corner, I'm sure you're already starting to mentally plan your menu.
I know this year I'm keeping it super simple on myself by utilizing quality pre-made products to simplify my menu, while still delivering mouthwatering dishes.
Thanksgiving Dinner Menu Ideas:
Plan ahead so you know if you'll need to defrost any turkey, brine or make any necessary preparations before cooking.
How much turkey do I need per person?
Plan on buying 1 lb. of turkey per person. If you're wanting leftovers, you can bulk it up to 1 1/2 to 2 lbs. per person.
For example: If you have a 20 pound turkey, that would feed 20 people, or 12 to 14 people with plenty of leftovers.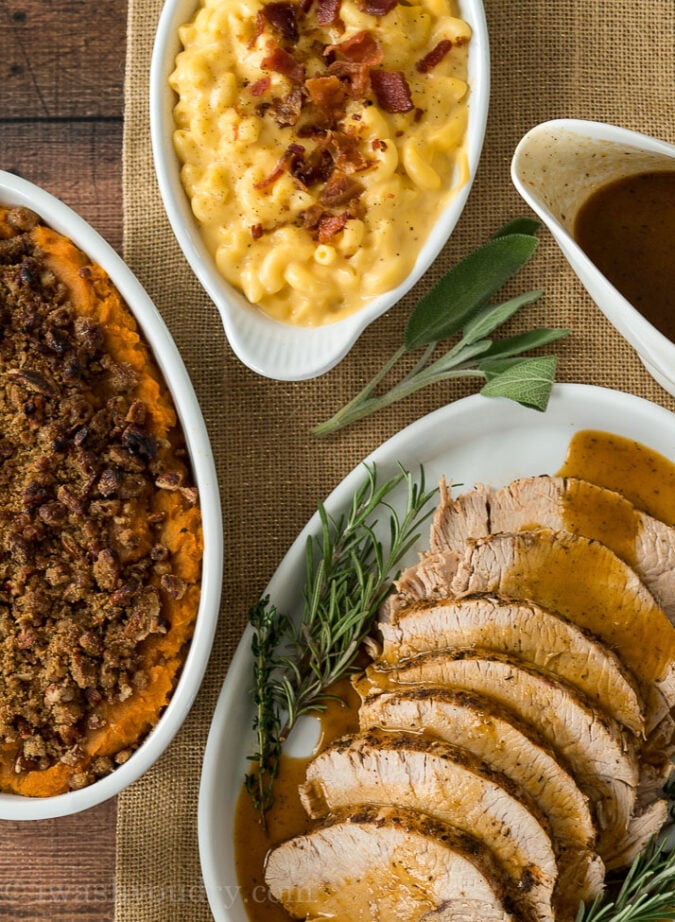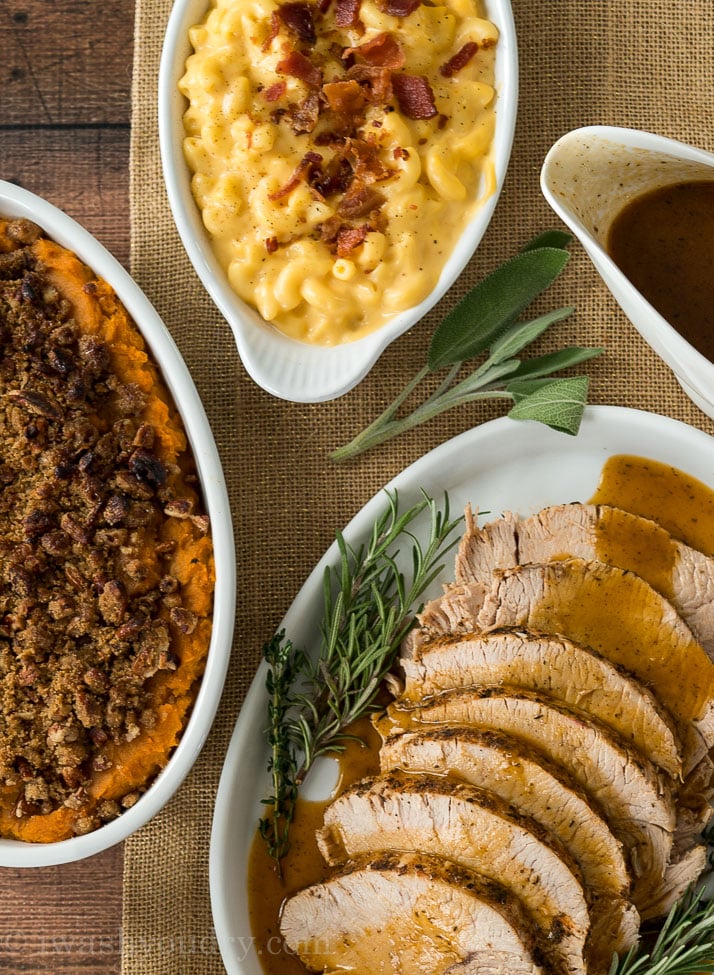 Now that you're all set on how much of your main dish you need to prepare, let's talk about my favorite part of Thanksgiving… the sides!
Thanksgiving Side Dish Ideas:
I'm keeping it super simple this year by utilizing Bob Evans amazing seasonal side dishes. They're found in the refrigerated section by the meats, and taste homemade!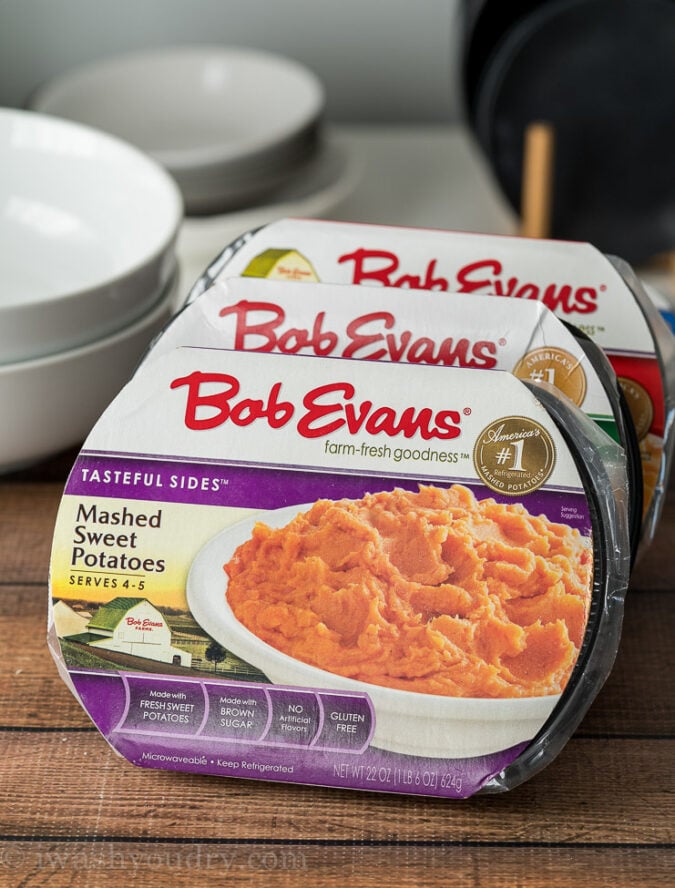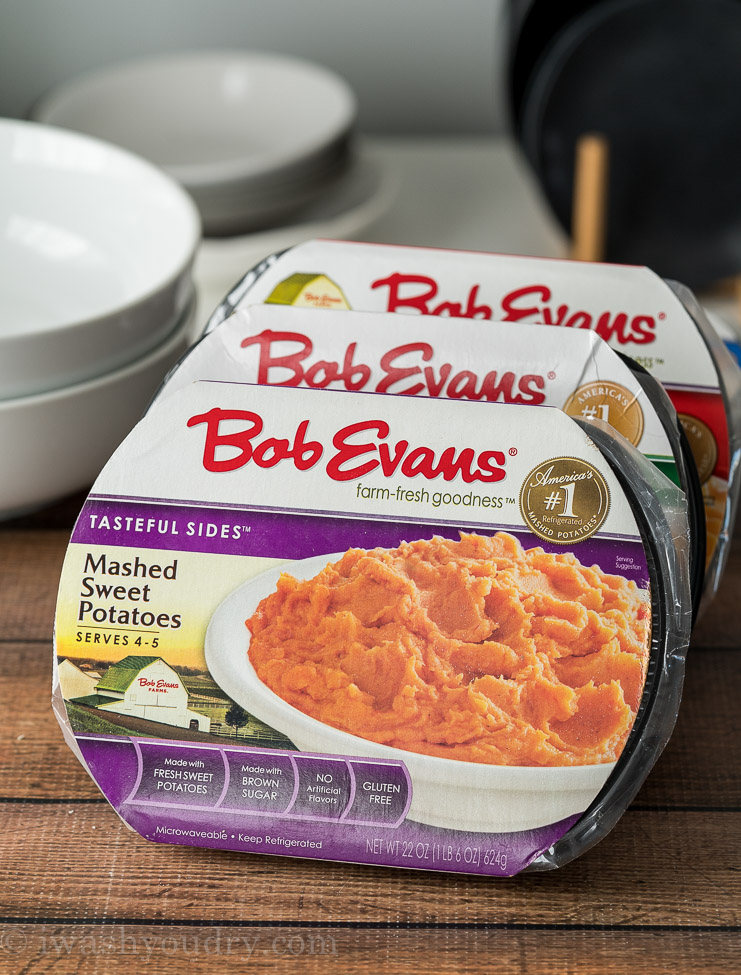 I picked up a couple packages of Bob Evans Mashed Sweet Potatoes to make a super quick Sweet Potato Casserole!
All I did was use two packages of the sweet potatoes and top with the brown sugar butter pecan topping from my Slow Cooker Sweet Potato Casserole, then popped it in the oven at 350 degrees until it was heated through and bubbly.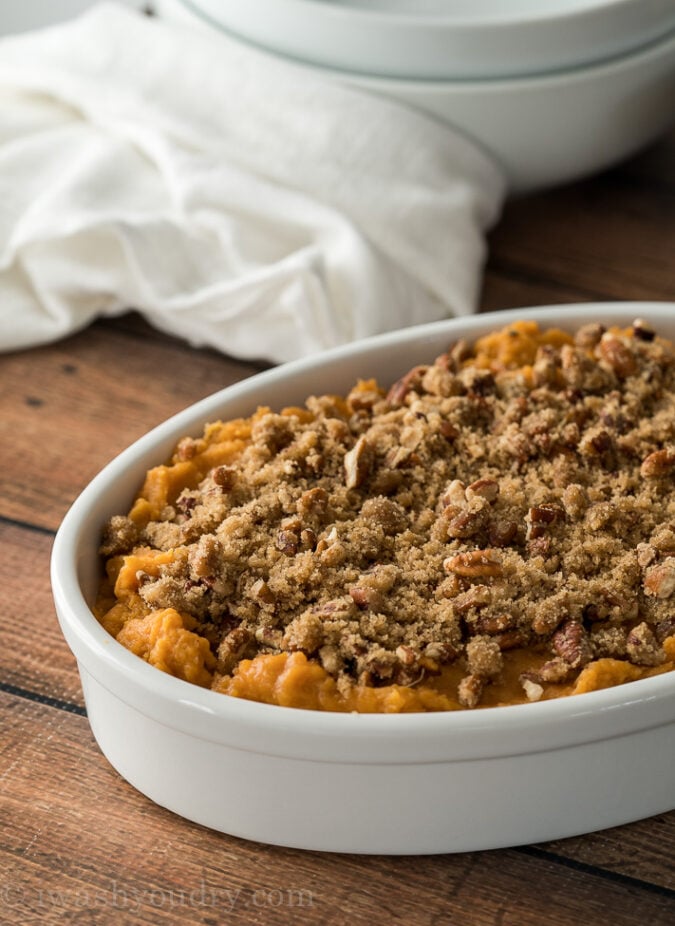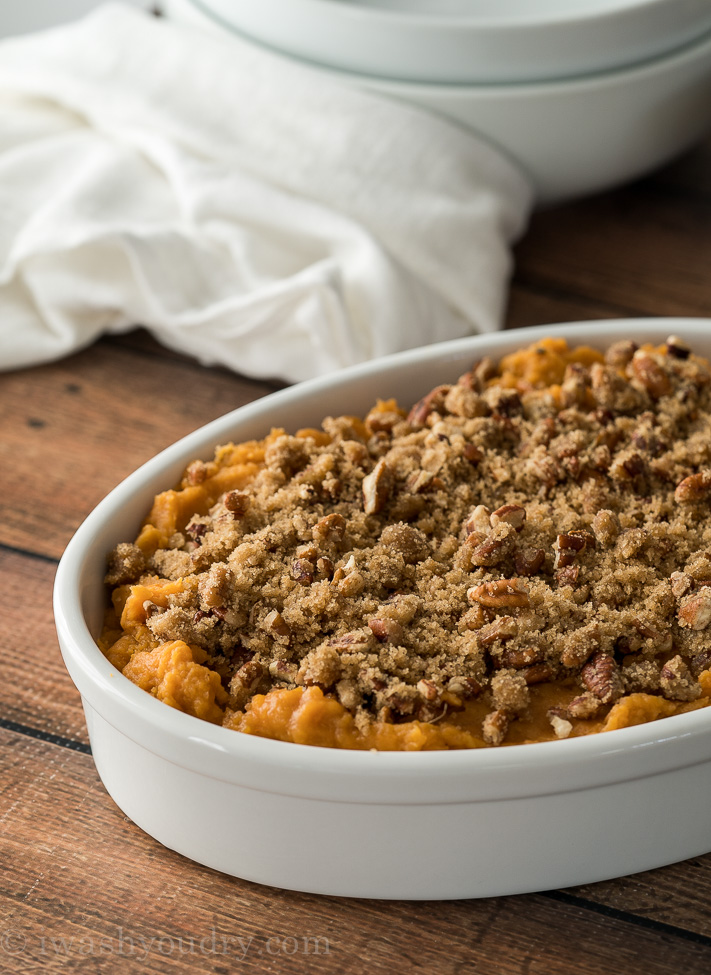 This will save you SO MUCH TIME on Thanksgiving day. No peeling, chopping, boiling, mashing… Bob Evans has done all the work for you, and you're left looking like the rockstar.
Now that's what I'm talking about!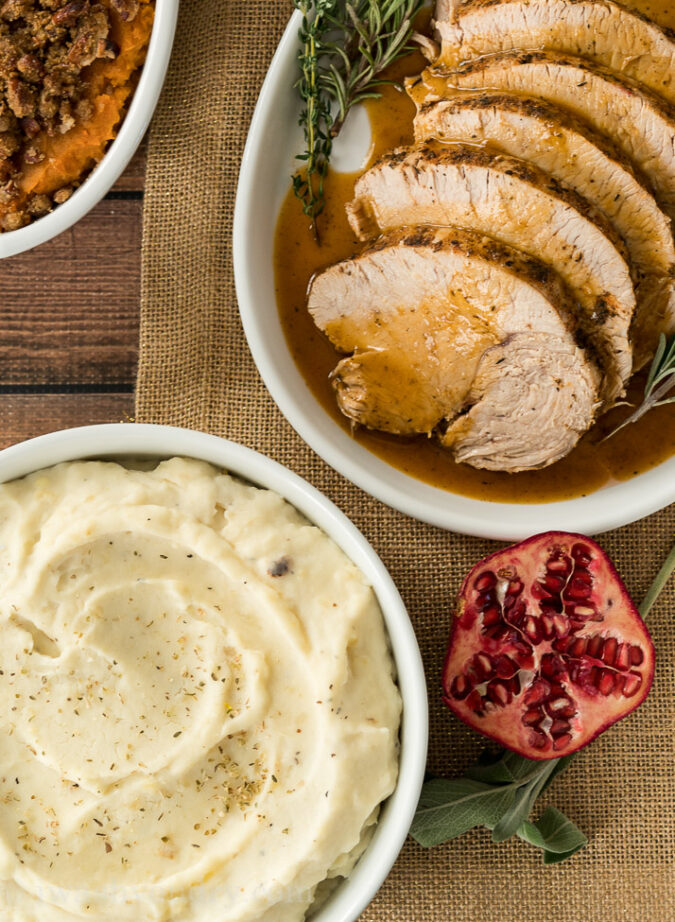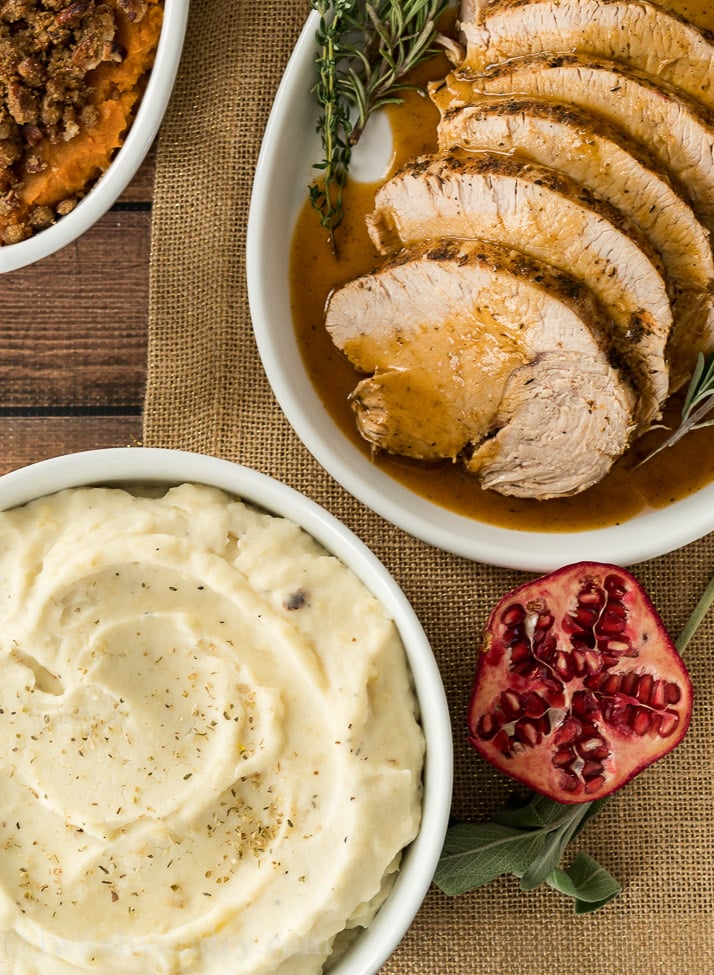 Here are a few more of my favorite Thanksgiving Side Dish ideas for you:
In our house we usually do Thanksgiving pot-luck style, where everyone brings something to share. If I'm hosting (which I am this year), I'll make sure my favorite sides are on the menu, then let everyone else bring their favorites. It's fun to try new recipes, but still have the classics to fall back on.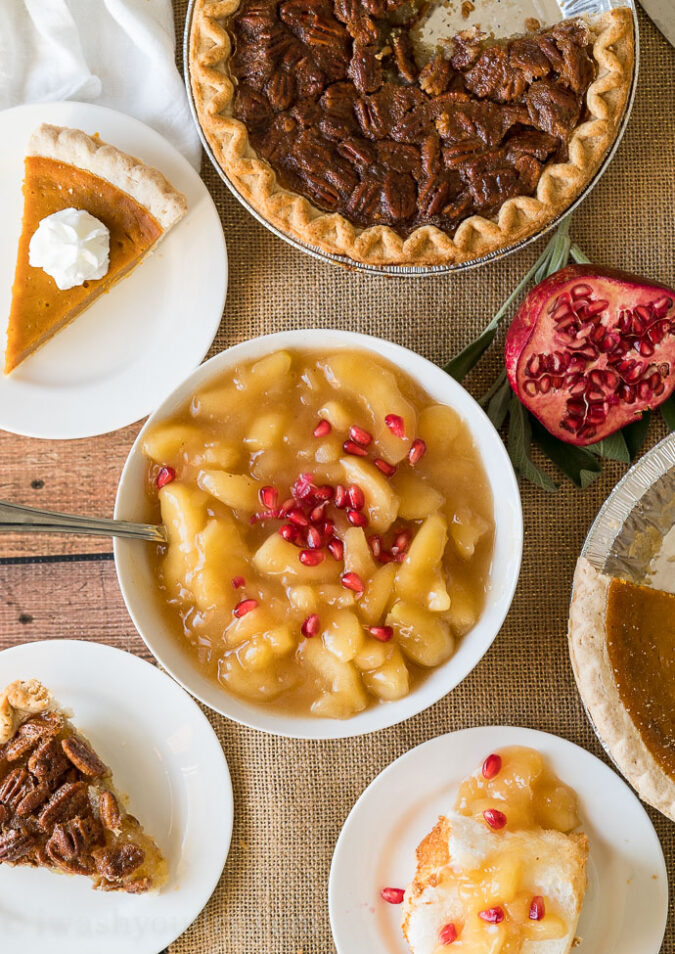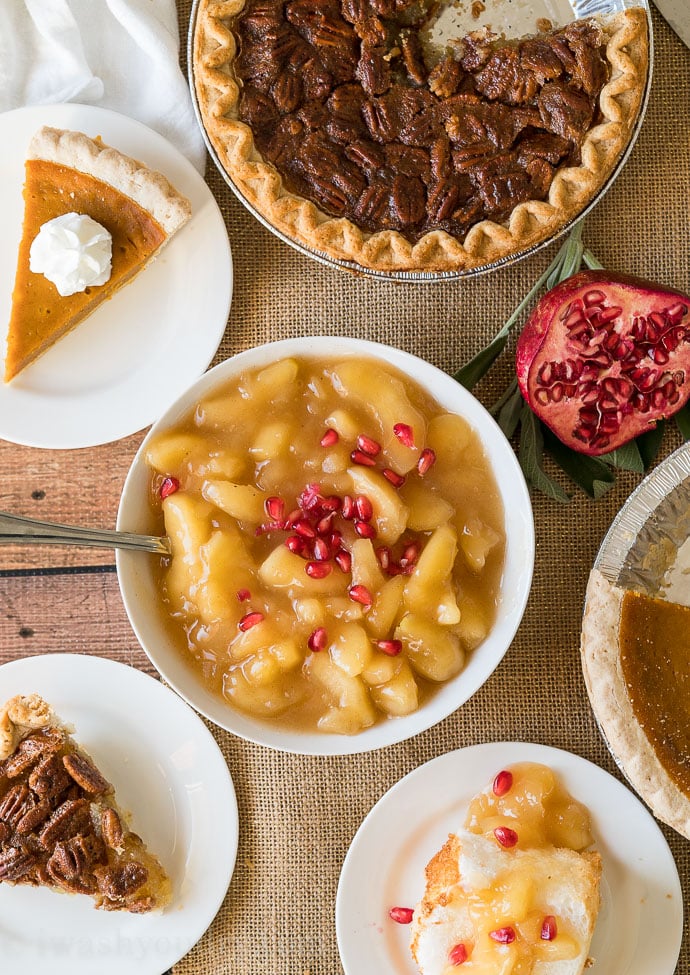 Now that we've covered the basics of Thanksgiving Main Dishes and Sides, let's talk about the Desserts!
Thanksgiving Dessert Ideas:
Have you seen Bob Evans Glazed Apples in your store yet? They're seasonal so you'll want to pick them up as soon as you spot it!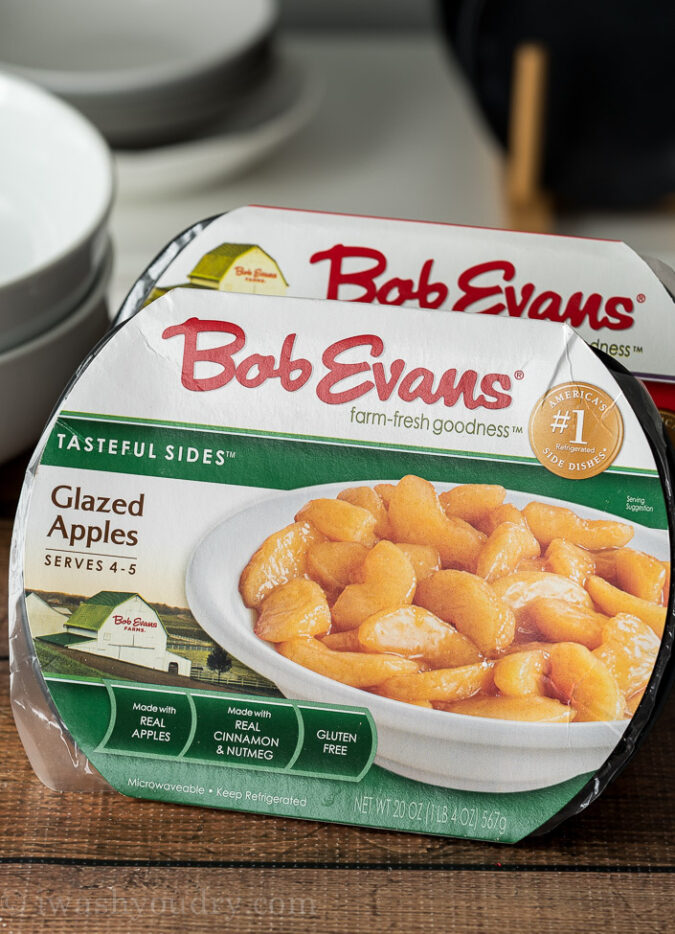 These Glazed Apples are made with REAL apples, REAL cinnamon and nutmeg and taste REALLY good!
I could eat the whole container with a spoon. Just sayin.
What I did to make a super simple dessert that my kids went NUTS for, was warmed up a package of Bob Evans Glazed Apples, tossed in some fresh pomegranate seeds and spooned it over the top of some angel food cake. It would also be delicious over a pre-made pound cake with a little whipped cream on top… YUM!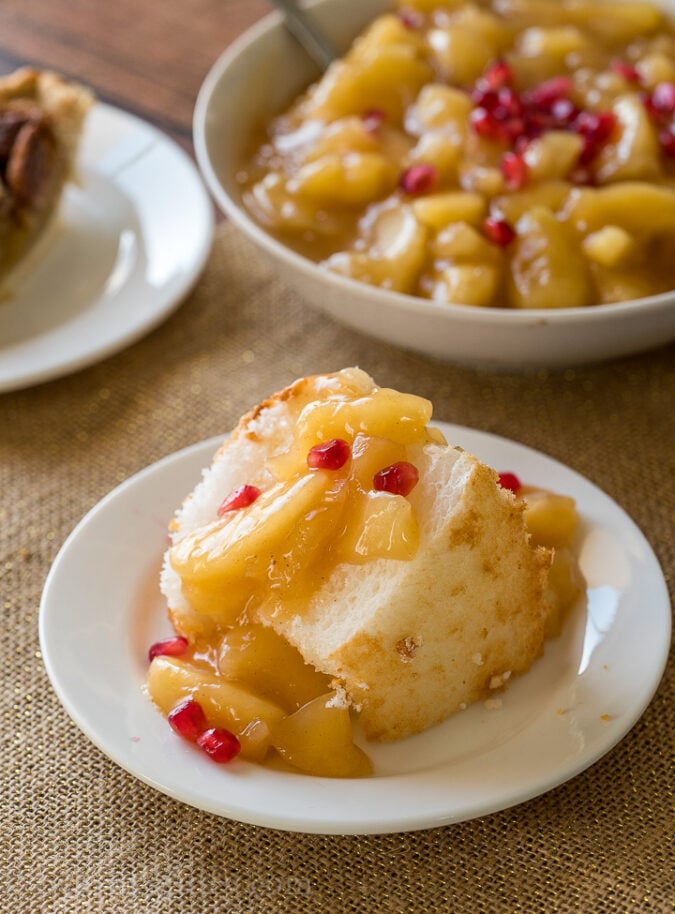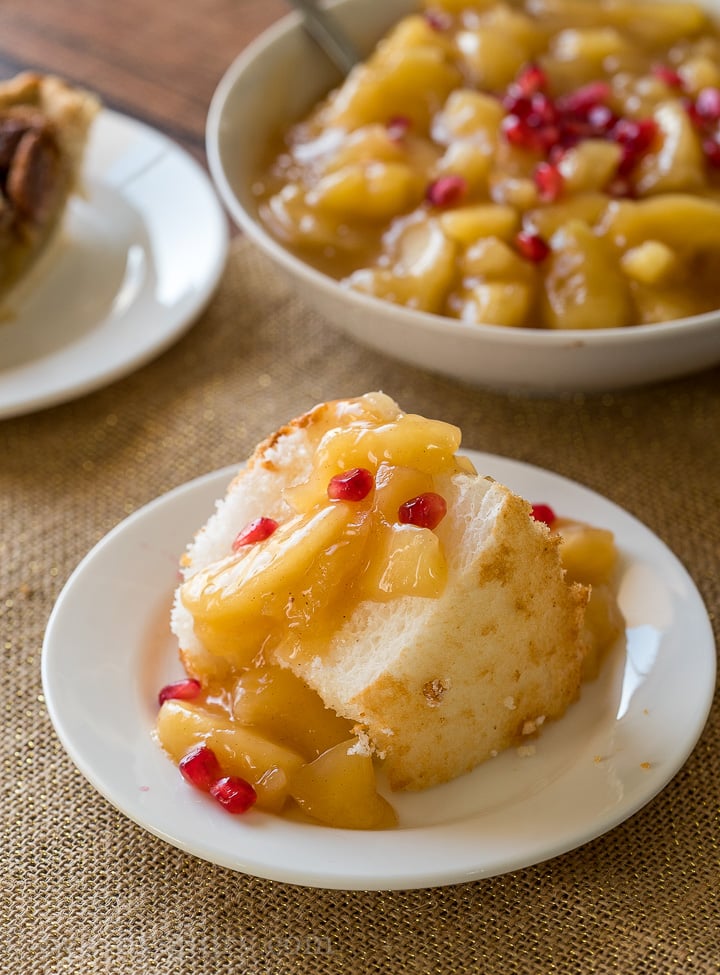 It's a no-fuss dessert that got rave reviews from my family. That's a win-win in my book!
Here are some more of my all time favorite Thanksgiving Desserts:
Whatever you do this Thanksgiving, just remember to keep calm and be thankful. You'll do great!
Make sure you don't miss a thing! Follow I Wash You Dry here:
FACEBOOK | PINTEREST | GOOGLE+ | TWITTER | INSTAGRAM | BLOGLOVIN
Disclaimer: This post is in partnership with Bob Evans Grocery. All thoughts and opinions are 100% my own. Thank you for supporting the brands that help make I Wash You Dry possible.
PIN THIS IMAGE TO SAVE THE RECIPES: