One of my favorite things to make and share on the blog are quick and easy dinner recipes. What really makes me happy is when I can make that delicious dinner using just one pan! I've gathered 12 of my favorite One Skillet Dinners to hopefully inspire you in the kitchen.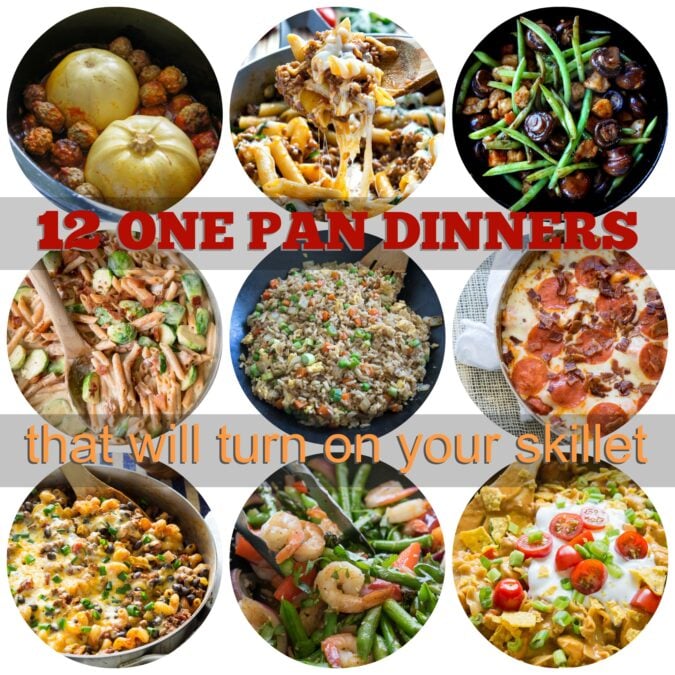 With my kitchen remodel nearing the end, all I can think about is getting back in there and whipping up some delicious home cooked meals.
1. Mushroom Chicken with Green Beans – This is one of those crazy delicious dinners that I feel has been over looked because it's an older recipe on my site. The mushrooms in this dish soak up that tangy sauce and it's just pure heaven!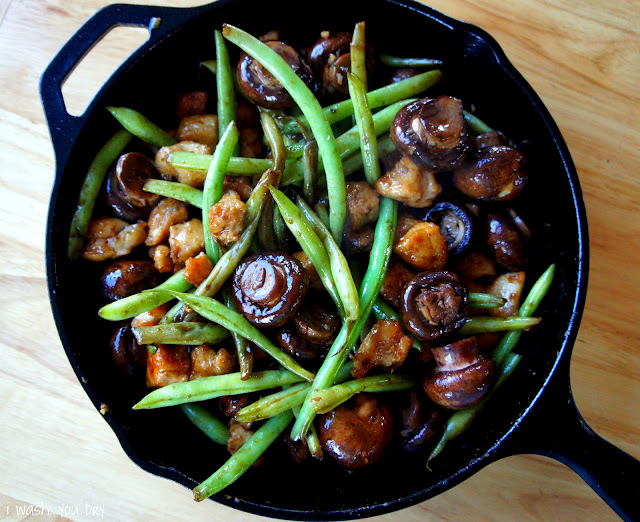 2. Cheesy Chicken Tamale Skillet  – Everything you love about tamales in a convenient and easy skillet meal. It's ready in just 30 minutes! How can you beat that!?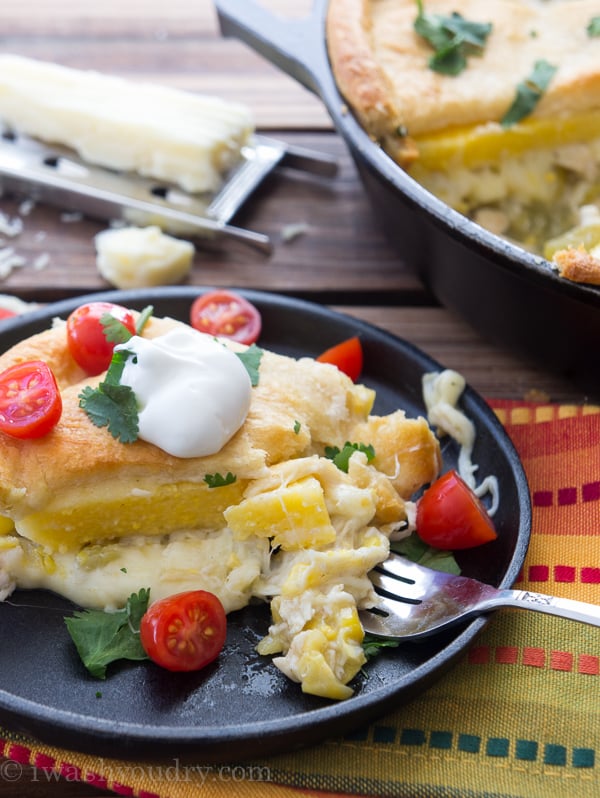 3. Chili-Pasta Skillet – Tex-mex taken to the next level. Ground beef, beans, pasta, cheese… this dish is serious comfort food. Pair it with some cornbread and you're golden!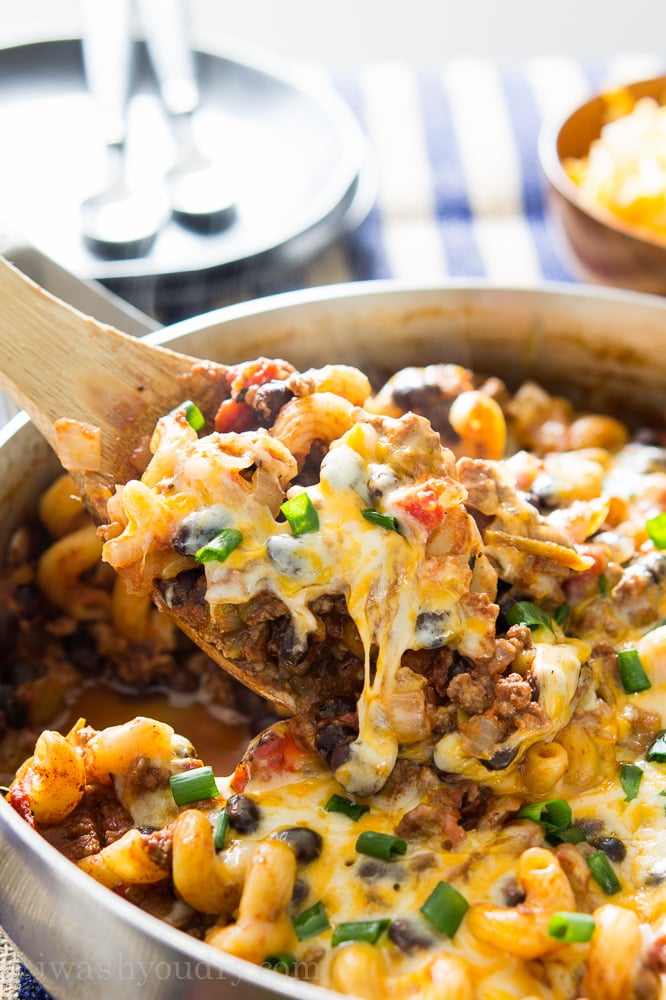 4. Brown Fried Rice – You can easily serve this brown fried rice as a main dish by adding in some diced chicken, shrimp, or diced ham. I personally don't mind eating this Panda Express copycat rice as a main meal!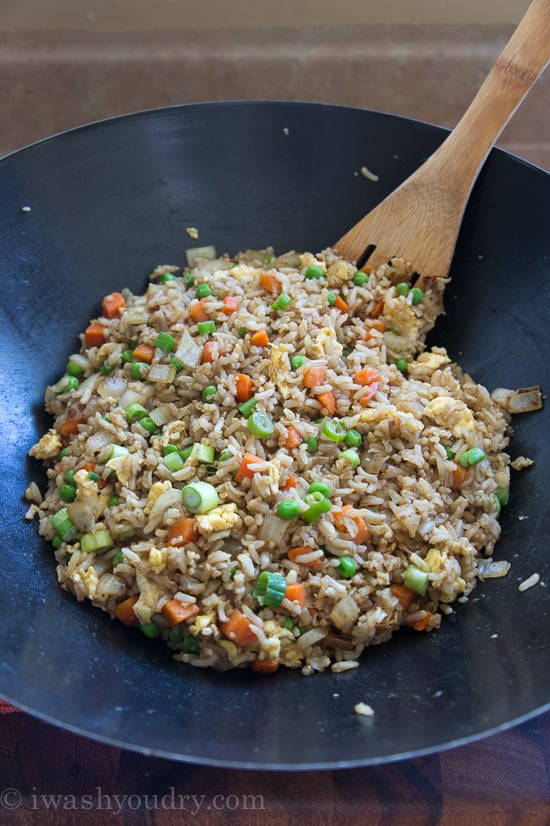 5. One Skillet Baked Ziti – One of my all time favorites. Just 5 ingredients and this dish is filled to the brim with flavor, comfort and will disappear just as quick as it's made!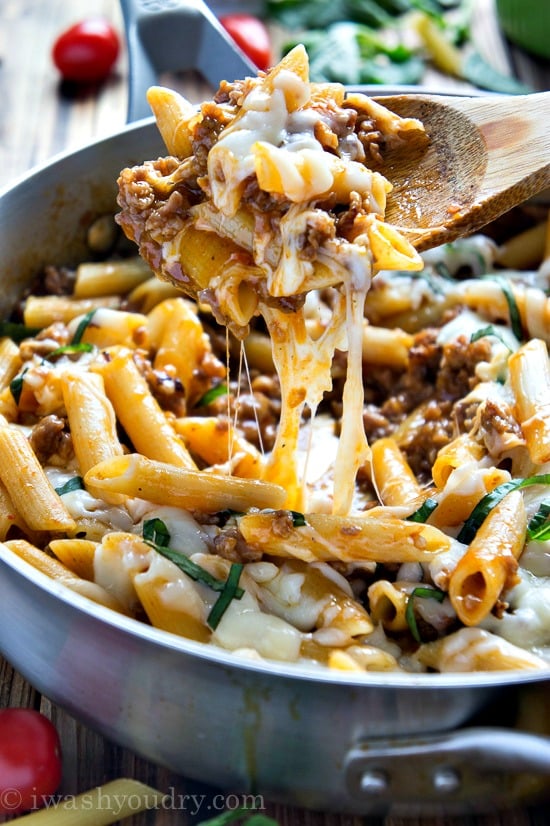 6. Shrimp and Asparagus Stir Fry – Technically this is made in a wok, not a skillet, but does that really matter? It's filled with plump shrimp, tender asparagus and the sauce is light, fresh and to die for!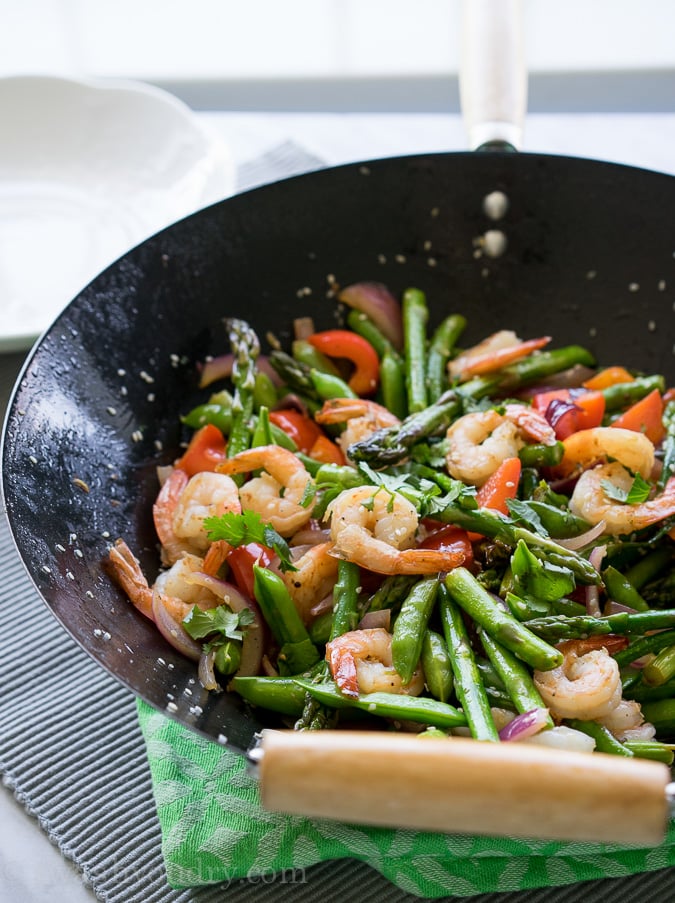 7. One Skillet Cheesy Chicken Nacho Supreme – take your nachos to the next level with this cheesy pasta-filled skillet dish. Top it off with all your favorite nacho toppings and you're family will love you forever!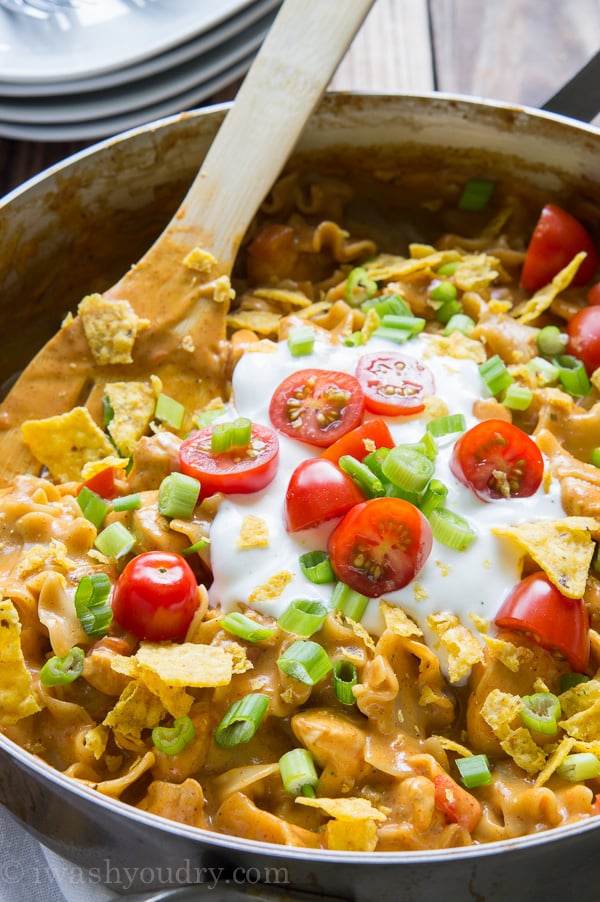 8. Leftover Skillet Scramble – Who doesn't love breakfast for dinner? I've gathered some of my favorite holiday leftovers into this super easy breakfast/dinner/whenever you want to eat it skillet meal. You're going to love this one!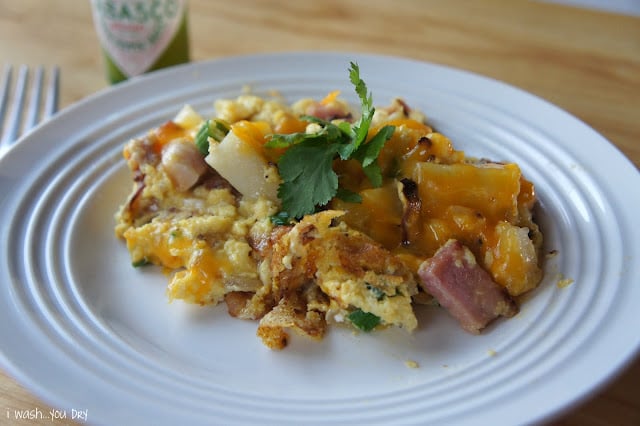 9. Basil Pesto Chicken with Alfredo Penne Skillet  – ok, technically this one uses two pans, but I'm still counting this one. It's totally worth it once you taste how awesome this dish is.  Those sun dried tomatoes really add something special to this dish!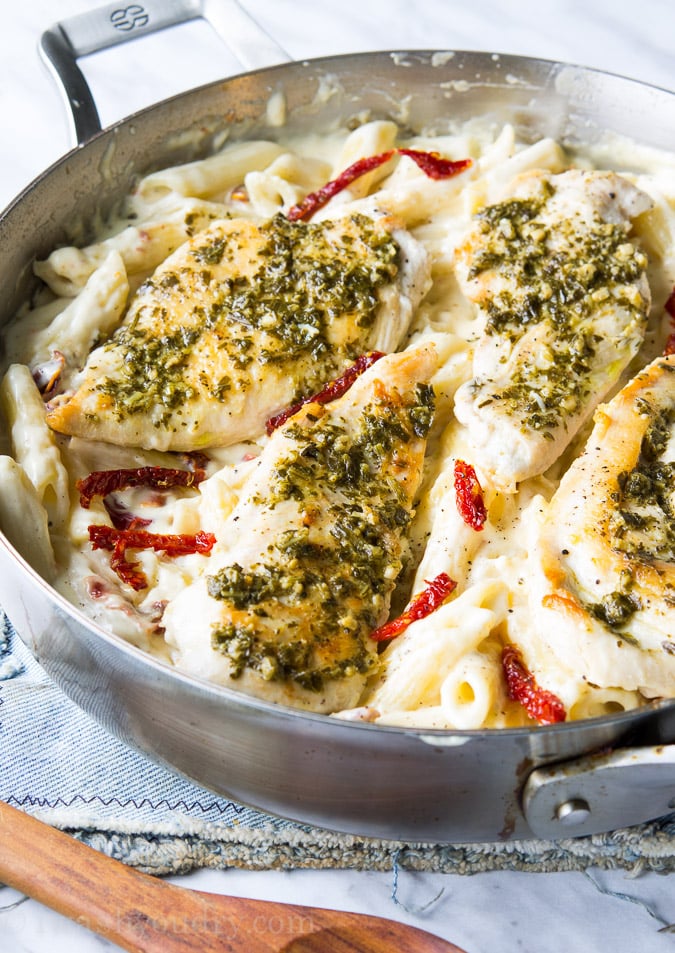 10. Meat Lover's Tortellini Skillet – Come on, who doesn't love a skillet full of tender, cheese-filled tortellini that's topped with more cheese? Not to mention the three types of delicious meats packed inside and on top… it's pure heaven!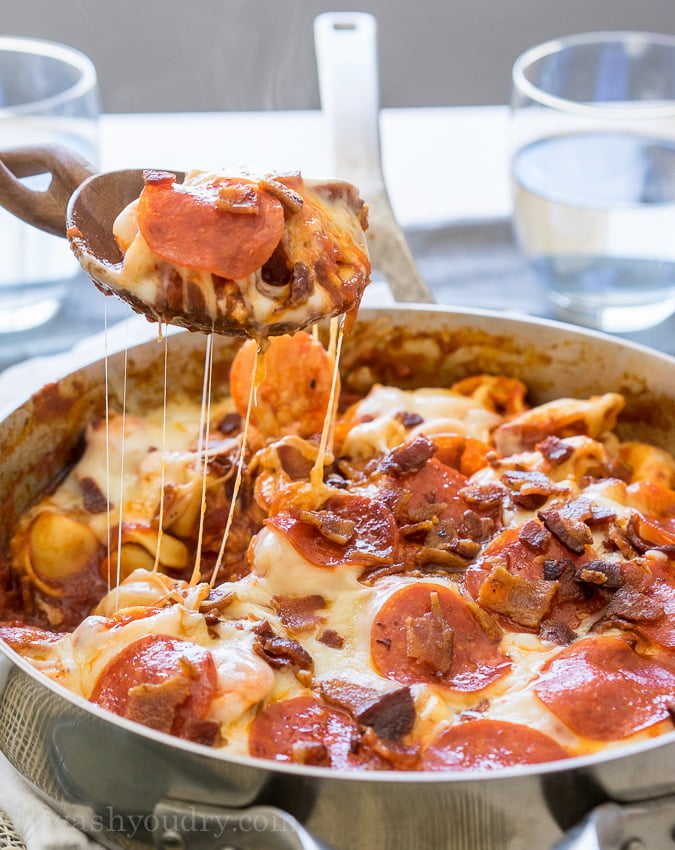 11. Super Easy Crock Pot Spaghetti Squash with Meatballs – Ok, so this isn't a skillet, but seriously… 3 ingredients in ONE pot. So yeah, this is pretty much right up there with my all time favorites for an easy dinner. My family loves me more for this one.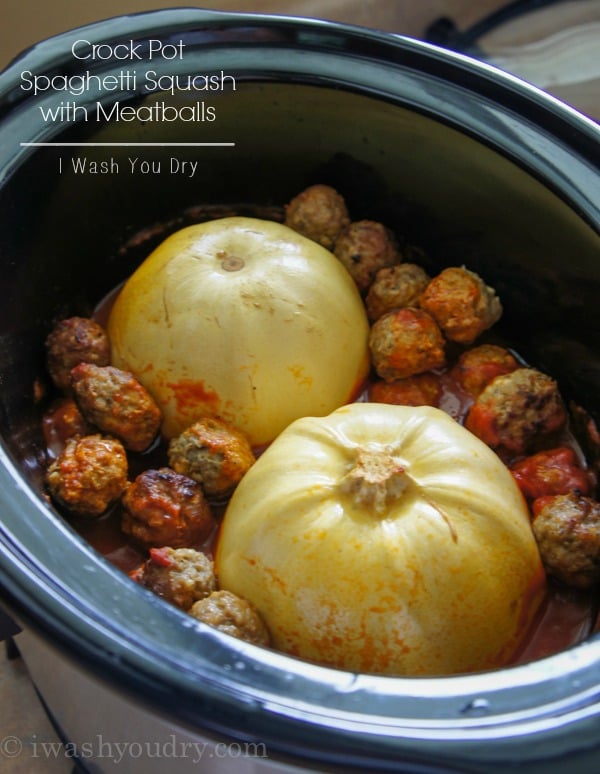 12. Creamy Red Lentil Penne Skillet – I'm seriously smitten with this dish. The creamy alfredo sauce, the bacon, the brussel sprouts… It's amazing!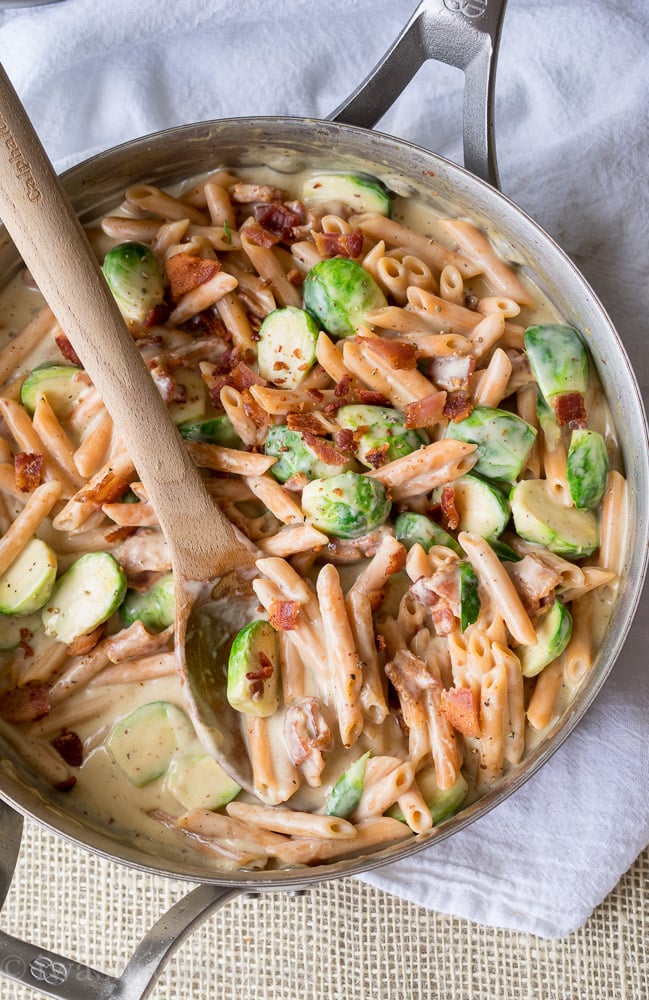 Please tell me you found at least one or two recipes that you're definitely going to try!!
Don't forget to keep checking my 15 minute dinners for even more dinner time inspiration! I'll be back in my new kitchen whipping up even more delicious one-skillet dinner recipes for you in no time!
Make sure you don't miss a thing! Follow I Wash You Dry here:
FACEBOOK | PINTEREST | GOOGLE+ | TWITTER | INSTAGRAM | BLOGLOVIN