Being an American in Canada is not so bad. I mean, they have things like Poutine, Butter Tarts, and Nanaimo Bars. But when you find out that they celebrate Thanksgiving in October, before Halloween… it's almost like your whole world gets flipped upside down.
Today is Canadian Thanksgiving, and while I'm not preparing a turkey (I'll save that for American Thanksgiving), I will be participating in pie making. Because everyday is a good day to have pie. 🙂
I'm always so indecisive when it comes to the type of pie I want to make, and I love me some options, so I've gathered 15 Pie Recipes To Make Your Mouth Water…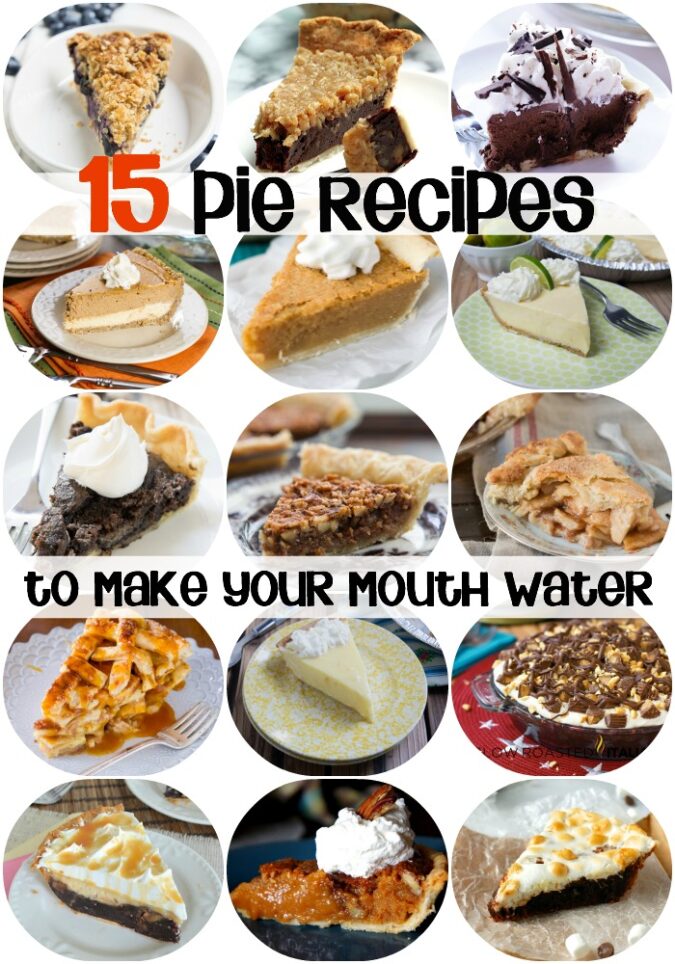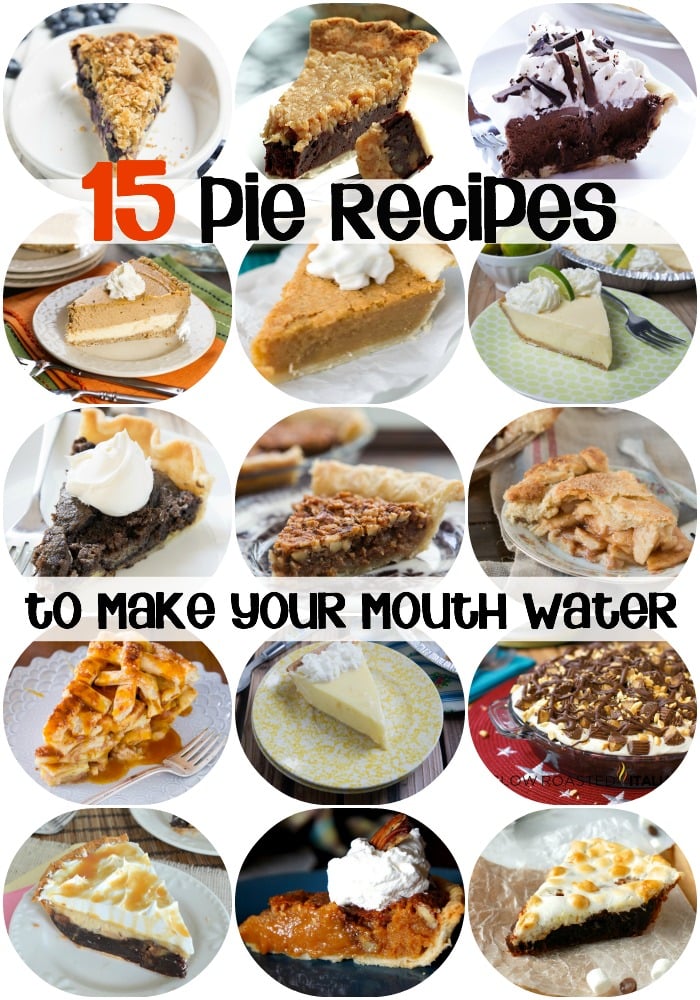 Whether you're into traditional pies or pies with out of this world flavor, I think you'll find something here to spark your interest.
First Row: Blueberry Crumble Cream Pie | Chocolate Coconut Cream Pie | French Silk Pie
Second Row: Layered Pumpkin Cheesecake Pie | Peanut Butter Chess Pie | Key Lime Pie
Third Row: Ding Dong Pie | Walnut Maple Pie | Homemade Apple Pie
Fourth Row: Salted Caramel Apple Pie | Sour Cream Lemon Pie | Reese's Peanut Butter No Bake Pie
Fifth Row: Salted Caramel Brownie Cheesecake Pie | Caramel Pecan Pie | S'mores Chess Pie
Happy Canadian Thanksgiving to all of my Canadian followers!!!
If you're wanting more… check out my whole selection of Pie Recipe HERE.
Make sure you don't miss a thing! Follow I Wash You Dry here:
FACEBOOK | PINTEREST | GOOGLE+ | TWITTER | INSTAGRAM | BLOGLOVIN