This was the easiest meal to throw together!
All it took was six simple ingredients to make one irresistible flauta!
Pollo Fundido is typically shredded chicken inside a flour tortilla, fried, then topped with delicious cream cheese and cheddar cheese. Simply delicious! I thought I might stick the cheddar and cream cheese on the inside, and instead of frying it, I would bake them into a sweet little roll.
Turned out A-MAZ-ING!!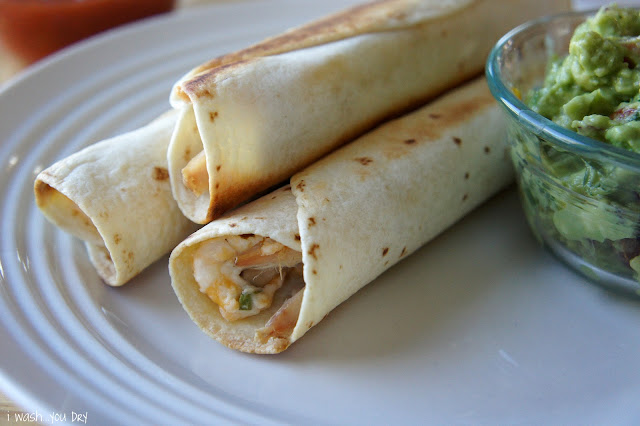 I used rotisserie chicken for this recipe. I just grabbed a whole rotisserie chicken from the deli, skinned it, and pulled off and shredded the chicken. I store the chicken in my fridge and pull it out whenever I need to use it! One chicken can go a long way!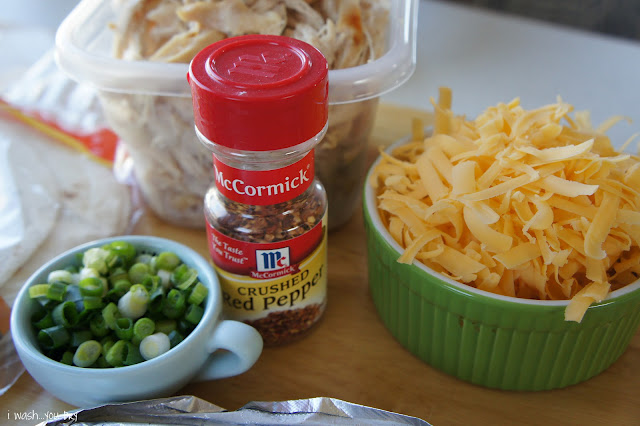 Start off by combining softened cream cheese, 1 1/2 cups of sharp cheddar cheese, 1/4 cup of diced green onion, and 1 tsp of crushed red pepper in a bowl.
Give it all a good mix…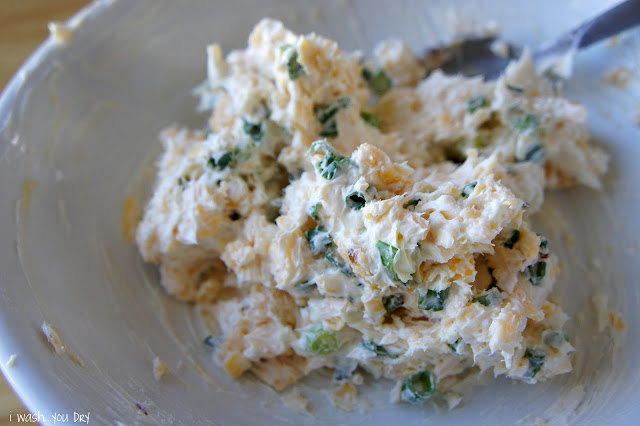 Lay out a soft taco size flour tortilla and spread out 1 tablespoon of the mixture. Then lay another heaping tablespoon of shredded chicken on top.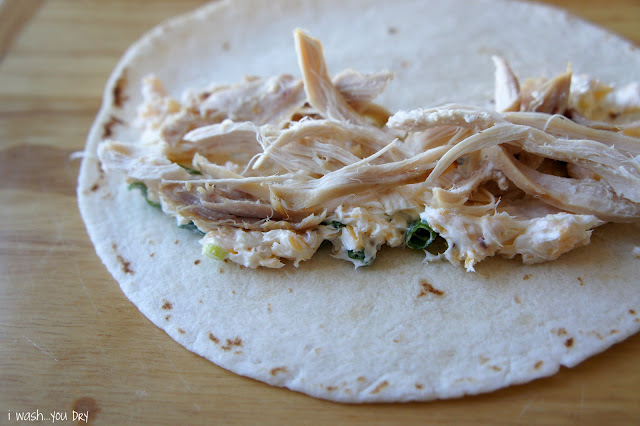 Roll it up and place it on a greased baking sheet, seams facing down.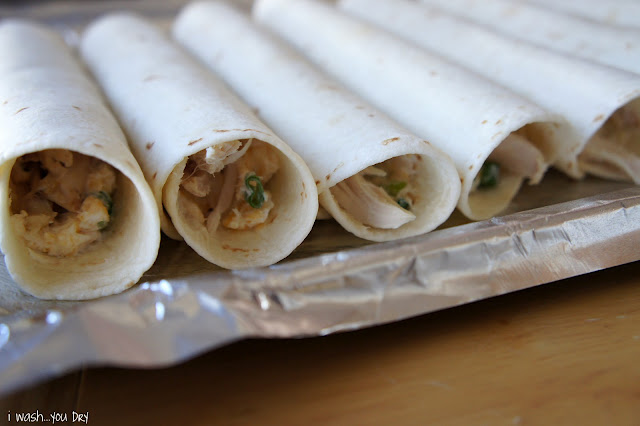 Spray the tops with cooking spray.
Bake for 13 to 15 minutes, flip, and bake for another 7 minutes.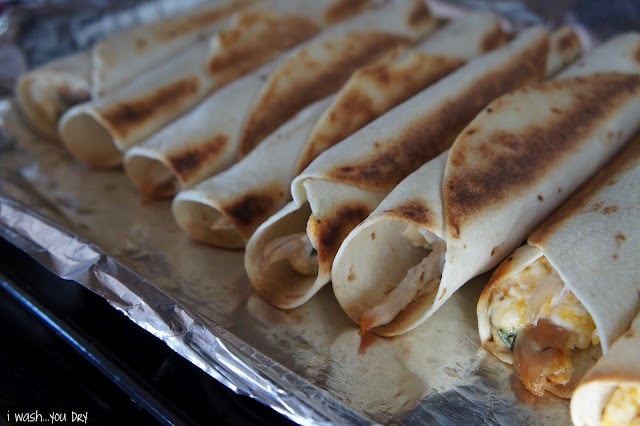 These are so mouth-watering and delicious!
You can't stop at just one!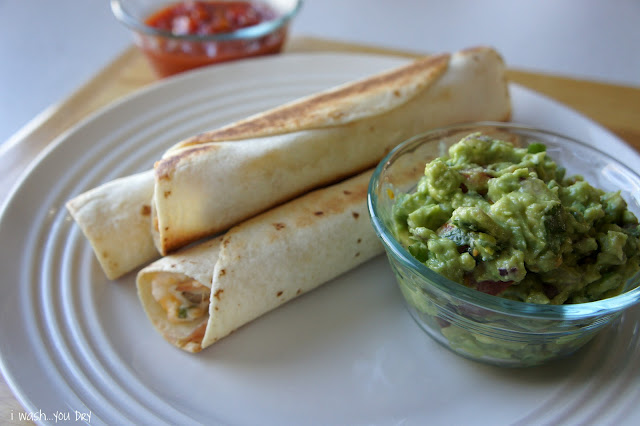 Pollo Fundido Flautas
makes 10 flautas
Ingredients:
6 oz cream cheese; softened
1 1/2 cups sharp cheddar cheese
2 cups shredded chicken
1/4 cup diced green onions
1 tsp crushed red pepper
10 soft taco size flour tortillas
Directions:
Preheat oven to 375 degrees.
Combine cream cheese, cheddar cheese, green onions, and crushed red pepper in a bowl. Spread 1 tablespoon of mixture onto a flour tortilla, top with 1 heaping tablespoon of shredded chicken. Roll up tortilla and place on a greased baking sheet seam side down. Repeat for the remaining tortillas. Spray rolls with cooking spray. Bake for 13-15 minutes. Turn flautas over and bake for an additional 7 minutes, till browned evenly. Serve warm and enjoy!!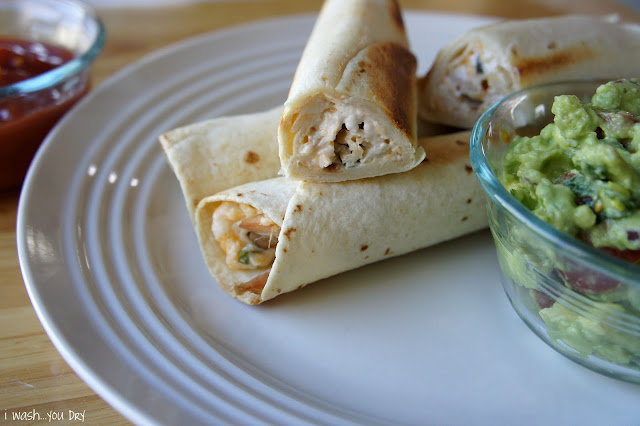 You May Also Like...: