I can't believe there is less than a week left of 2013. This year has just flown right on by!
On January 1, 2013 my family and I drove across the border into Canada for my husband's work. We spent the year indulging in a different culture and a whole new climate. We've been fishing, camping, snowboarding, ice skating, and I even dabbled in the world of gardening. Our time in Canada has been great, but I am definitely excited to be moving back to the States come summer 2014!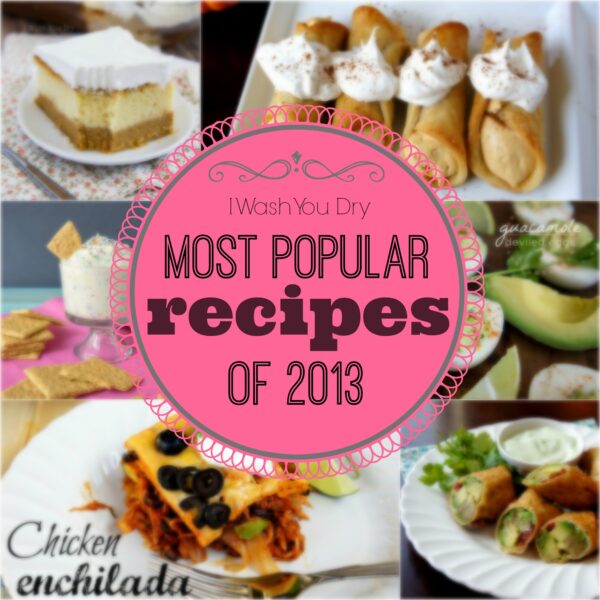 As for my blog, I've had an incredible year growing this little site of mine into my ultimate dream job. I feel so blessed to be able to do what I love each and every day. I've worked with some amazing companies this year, brands and organizations that I just absolutely love. I've watched my Facebook Fan Page grow tremendously, and have made so many great friendships out of that. It's so hard to pick my favorite recipes of this year, so I am going to share the Most Popular Recipes 2013 as picked by you!
9. Guacamole Deviled Eggs
I made these mega-delicious Guacamole Deviled Eggs way back in March 2013. I thought it they would be great for not only St. Patrick's Day, but also for Easter. Well, they tasted amazing and soared to all the way to number 9 of the most popular recipes of 2013. If you haven't made these yet, then make sure you do it soon, you'll love them!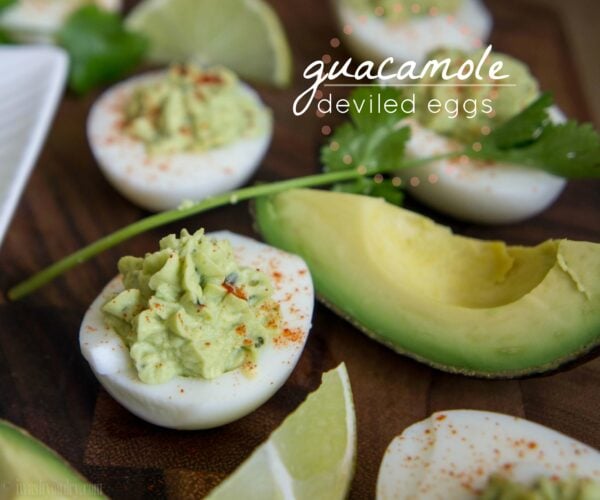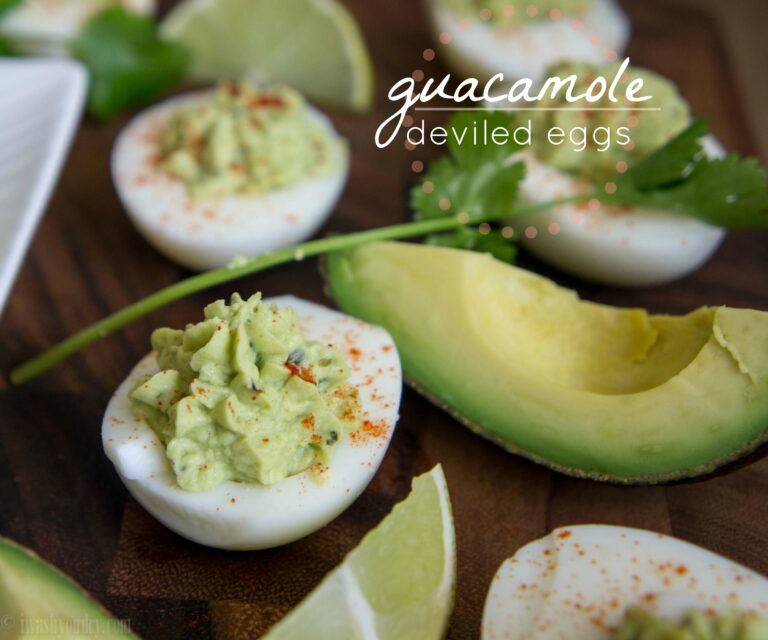 8. Nanaimo Cheesecake
Oh heavens. This Nanaimo Cheesecake took off like crazy on Facebook and had lots of buzz about vanilla custard powder and, "What is Nanaimo?" I took the photos of this cheesecake at 7pm with my new light set-up. When the daylight diminishes to just a handful of hours in the winter months, I was forced to come up with new lighting options. Good thing too, cause just minutes after taking those photos my girlfriends and I went to town on the cheesecake! So. Good.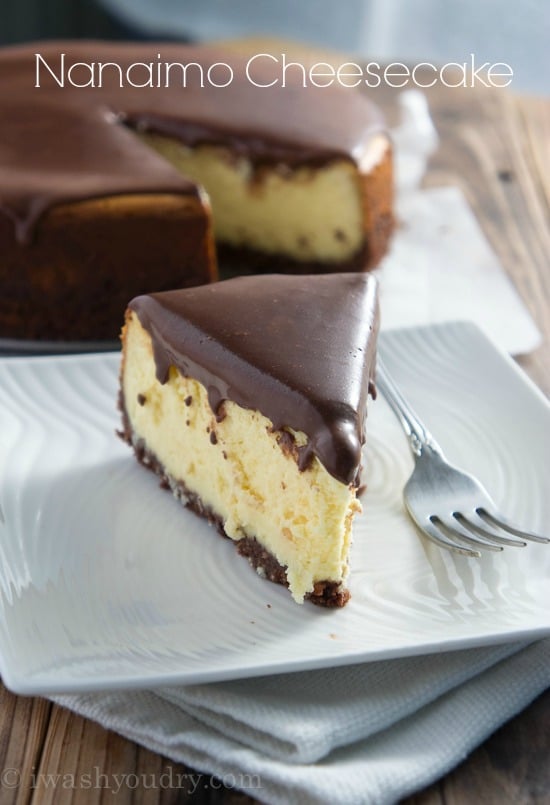 7. Skinny Pumpkin Pie Cannolis
These Skinny Pumpkin Pie Cannolis were made back in October of 2012, and have clearly won the hearts of many because they have once again made it into the top recipes of the year! Last year I went on my local NBC news and made these Cannolis and I received an overwhelming amount of emails and messages about how much everyone loved the recipe. Makes my heart skip a beat to bring joy to those eating my recipes!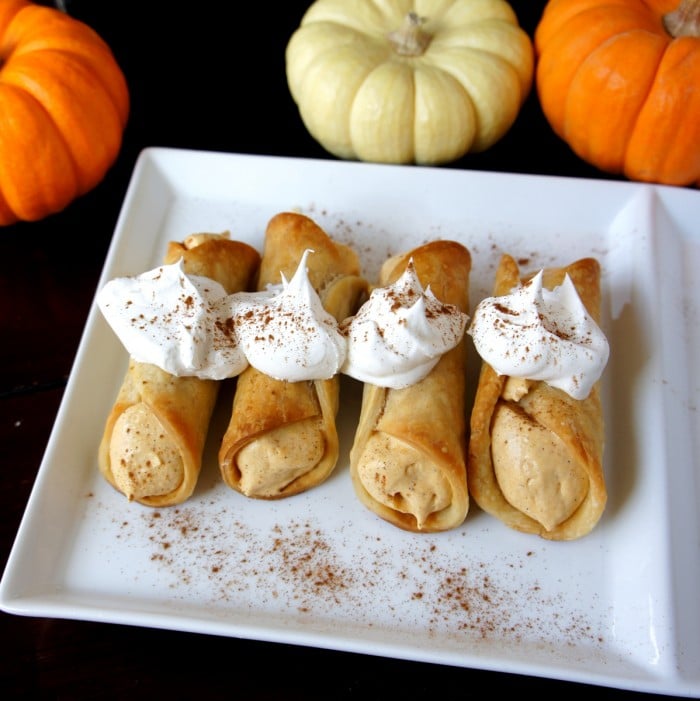 6. Chicken Enchilada Casserole
There probably isn't a recipe more near and dear to my heart than this Chicken Enchilada Casserole. When I was younger my mother would make us anything we wanted for our birthday dinner. I would request either her lasagna or enchilada casserole. The way she layers the enchilada casserole is what truly makes it unique. I know you'll fall in love with this classic and easy casserole recipe too.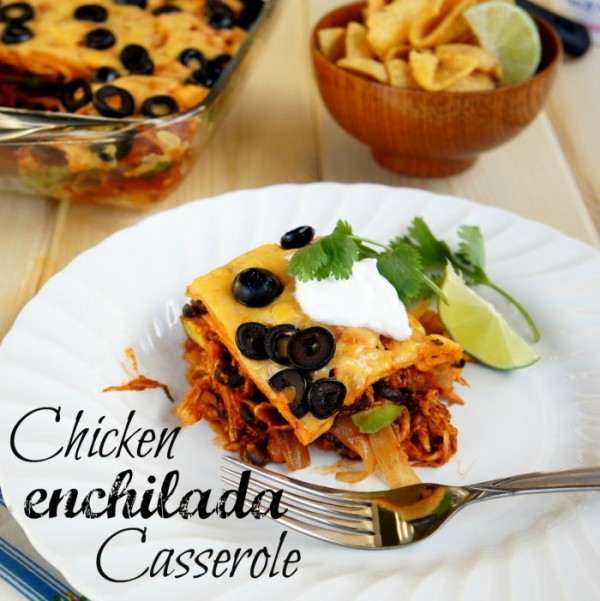 5. Pumpkin Magic Cake
If you haven't seen this Pumpkin Magic Cake then you NEED to check it out NOW! I spent a couple weeks working on perfecting this recipe this last Fall. We ate lots and lots of this cake during all the trial and error. I finally cracked the recipe code and created a trifecta of pumpkin dessert. It's a layer of pumpkin pie, cake, and pumpkin spiced mousse on top. It comes out in the most perfect layers that it will seriously shock you. It's no wonder that it ranks at #5 this year!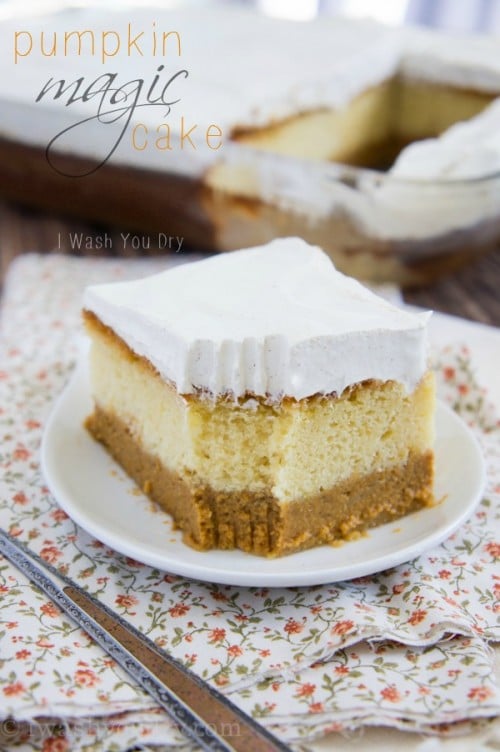 4. Cheesecake Cake Batter Dip
I'm not shocked in the least that my Cheesecake Cake Batter Dip ranks in the top 4 recipes of 2013. I made it back in April for my birthday week. I created 3 recipes centered around sprinkles, cake batter, and fun. This was the second of the trio and it took off like fireworks on the 4th of July! It's fun, tasty, and perfect for parties. You can even customize the sprinkles to fit any holiday you want, what's not to love!?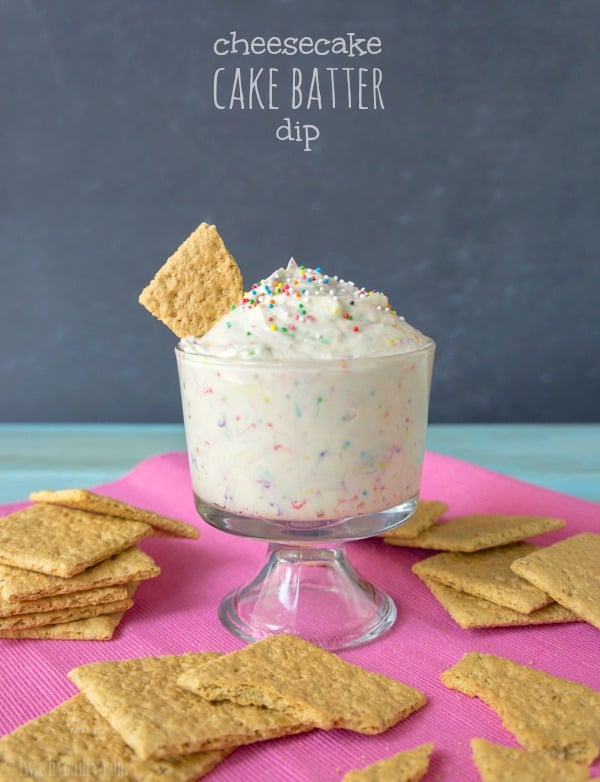 3. Avocado Egg Rolls
Avocados are probably one of my favorite things in the whole wide world. Becoming one of the California Avocado Ambassadors this year was amazing. I'm pretty sure avocados rank way up there for you too because these Avocado Egg Rolls made it all the way up to number 3! These are best when FRIED, not baked, and served with a side of creamy cilantro ranch dip. I even share a brilliant way to turn a mason jar into a blender, so go check that out!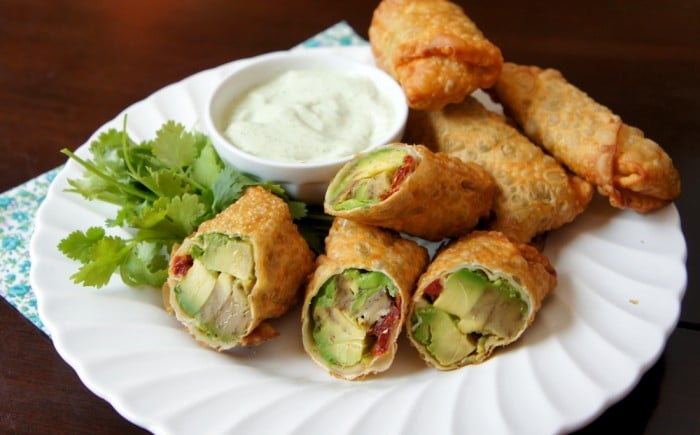 2. Fluffy Brown Sugar Icing
As if this Fluffy Brown Sugar Icing couldn't get any more irresistible! It soared it's way to the number 2 spot in just a matter of months! In that post I introduced you to my friend Pat, and her collection of hand written recipes that she generously passed down to me. It was amazing how fast this recipe went viral. My dear friend Pat would gush about how many people had left nice comments about her recipe and how many times it had been "pinned." I don't think she even knew what "pinned" was, but it sure made her happy! Go check out the recipe if you haven't already!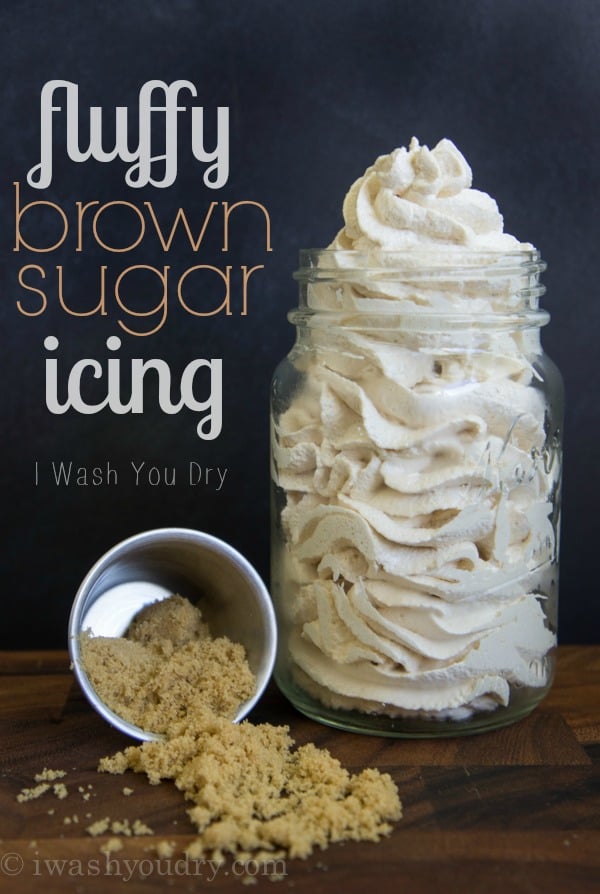 1. How To Bake a Potato
Can you believe it!? My simple and easy tutorial on How to Bake a Potato has once again ranked number 1 in most popular recipes. I created this post back in May of 2012. I was tired of always calling my Mom and asking her how to bake a potato, and I figured it was time I grew up and learned the basics. I thought maybe some other people could benefit from learning how to create a crispy skinned, fluffy on the inside, perfect every time, baked potato. I guess I was right! It barely squeaked past the #2 slot, but with over 500,000 views this year alone, this Baked Potato has earned it's #1 spot!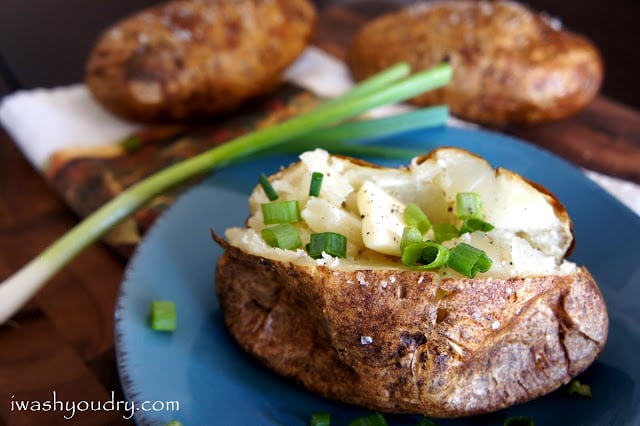 Do you have a favorite recipe of mine that didn't make it to the top 9? Leave a comment and let me know!
THANK YOU so much to all of my lovely readers and fans. Without you guys, this blog wouldn't be what it is. I love hearing your feedback and comments. I also love creating recipes with you in mind, so feel free to share with me your thoughts and opinions on what I can do to better improve this site for you in 2014. 🙂