Writing a Weekly Meal Plan is great for keeping your week organized and less stressful, while also making dinner time fast as well as saving you time and money.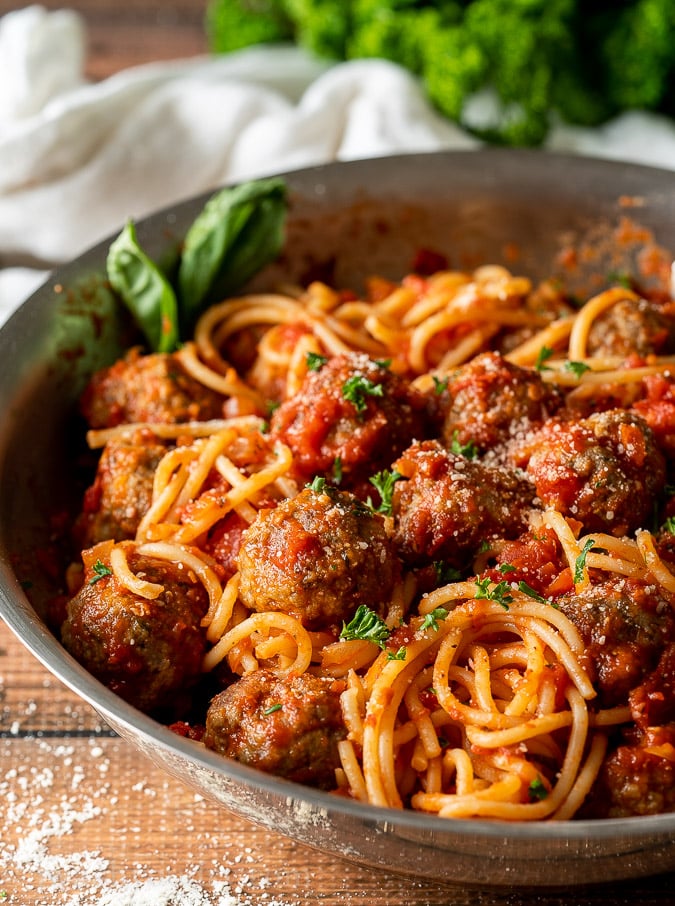 Are you tired of the 5 o'clock dilemma?
It sneaks up on us each and every day… dinner time!
I'm here to tell you that writing and planning a dinner menu is actually a lot easier than you think. Especially when you take into account my easy tips and tricks to keep things fresh and interesting each week.
How To Compose a Complete Meal
The first thing we need to talk about is how to compose a dinner. Here is my simple formula for creating a dinner…
Main Protein – chicken, beef, pork, seafood, beans
Starch – rice, pasta, potato, beans
Vegetable/Fruit – use seasonal produce if possible
Not every meal needs every single item, but this is a good place to start.
I go into more detail on the process of how to put together a dinner in this blog post here: Easy Dinner Menu Ideas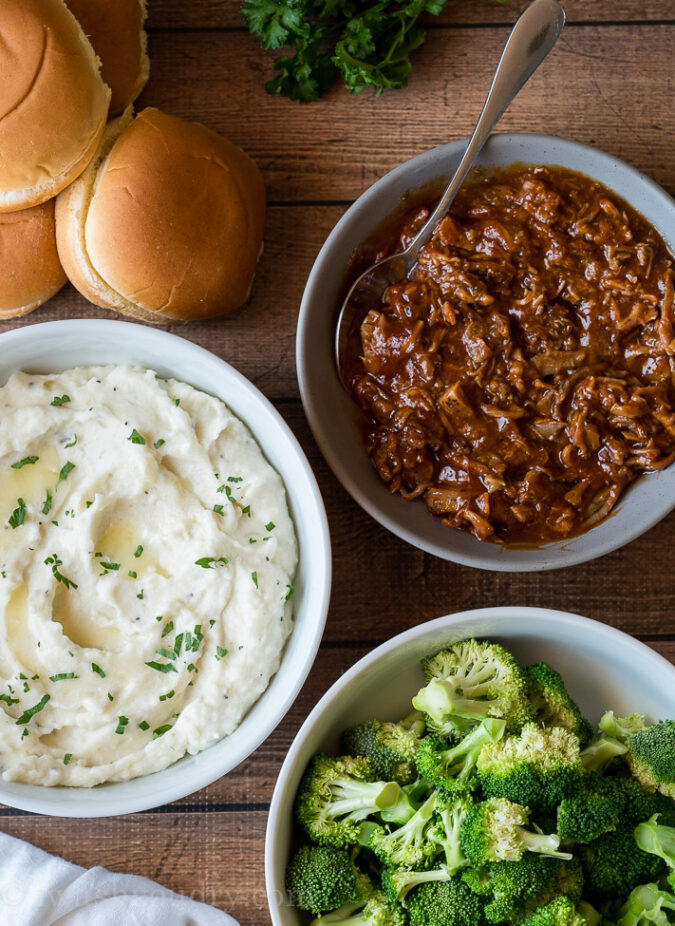 Now that you're well versed on how to put a dinner together, here are some of my favorite ways to put together a weekly meal plan.
Tips When Writing A Meal Plan –
Work With What You Have
Take a look in your fridge and pantry to get an idea of what ingredients you already have that may need to be used up this week.
If you have fresh produce that needs to be used, put it towards the beginning of the week.
Keep your calendar close by and take that into consideration when planning your menu. (example: soccer practice on Wednesday night = quick dinner needed)
Write It Down
Sit down each week and write out your meal plan on a simple calendar, piece of paper, white board or jot it in your phone's calendar.
Write down any ingredients you will need for the week on a shopping list as you're writing up your menu. Go shopping and get what you need so you're ready when dinner time comes.
Keep your menu posted where everyone can see it. (example: magnet it to the fridge, write it on a white board where everyone can see, share a google calendar)
PRO TIP: Sometimes things come up and dinners need to be changed or moved around. Don't stress! Just simply slide it over to a new day (this is why I usually leave Friday open).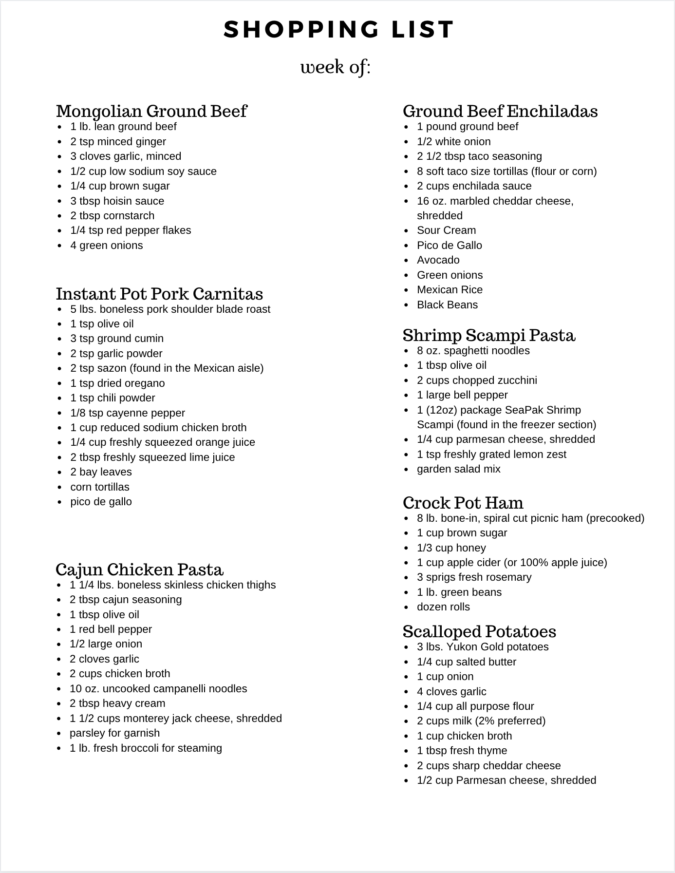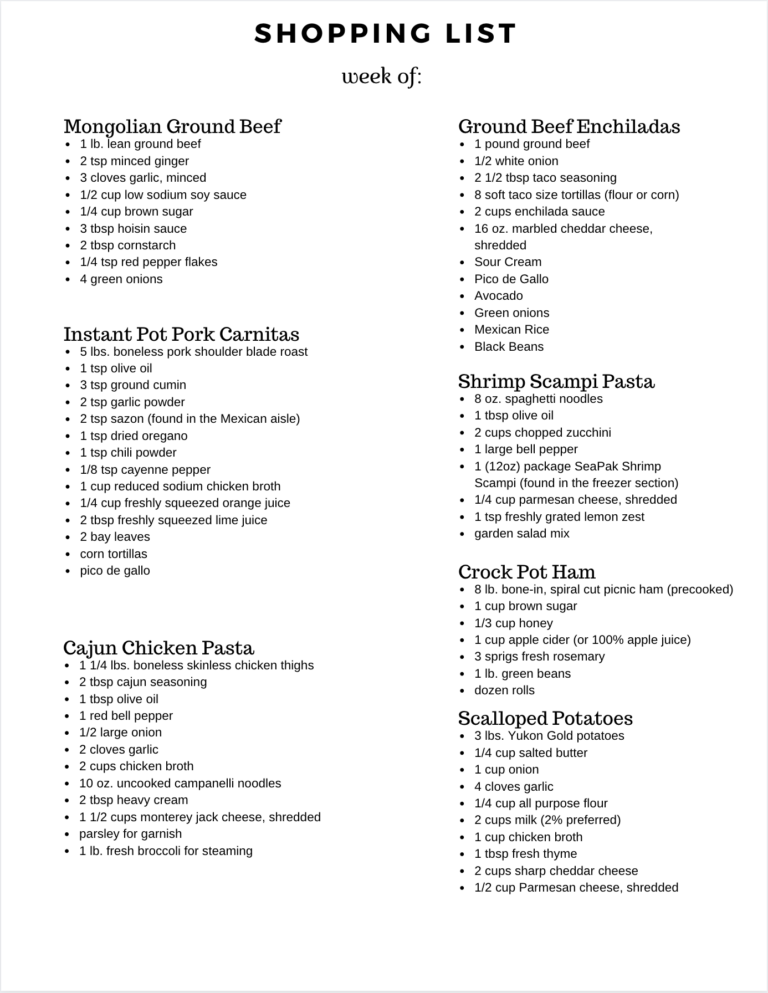 Top Secret Tips To Keep It Fresh & Interesting
Over the many years of dinner planning I've developed a system that keeps things fresh and interesting for both my family and myself (the one cooking).
I take three things into consideration, then use those three things to switch it up each and every night.
Main Protein    – chicken, beef, pork, seafood, vegetarian
Method      – slow cooker, one pot, baked, Instant pot, air fryer, grilled, casserole
Cuisine      – Italian, American, Asian, Mexican, Mediterranean, etc. 
I'll take one from each category to create the meal, then switch it up for each day (based on ingredients I have on hand, seasonality and my schedule).
Here's an example –
Chicken
One Pot
Italian
A quick search on my site and I have several options to choose from, but this one looks like it'll be perfect for my busy schedule – One Skillet Chicken Parmesan Pasta
Since this dish already has a protein (chicken) and starch (pasta), I would most likely pair this with a salad or steamed veggie and add it to the menu.
PRO TIP: If you have a slow cooker recipe or something that needs to be pulled out of the freezer to defrost, make sure you set an alarm or alert on your phone to remind you in the morning so you don't forget!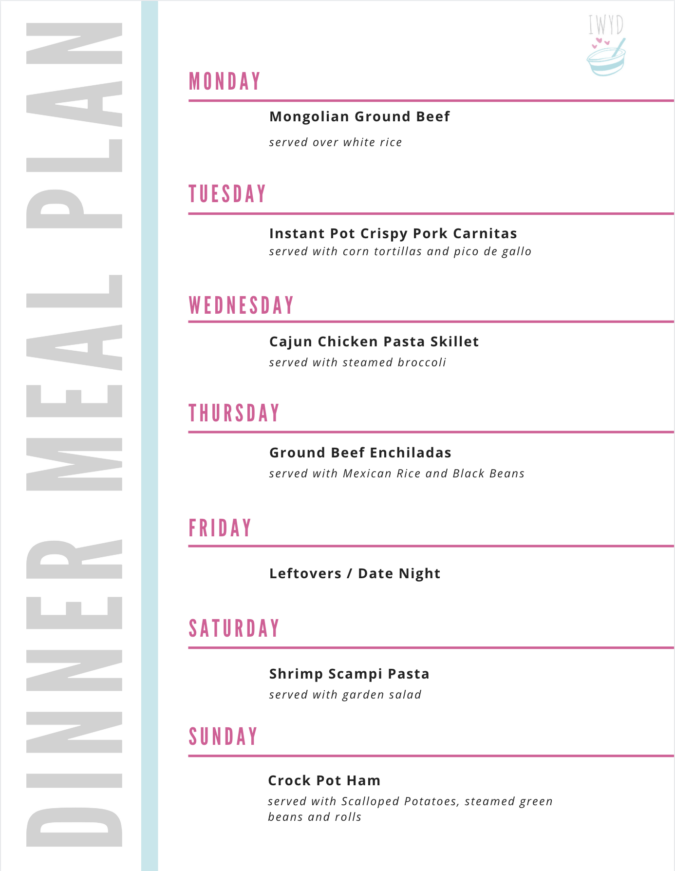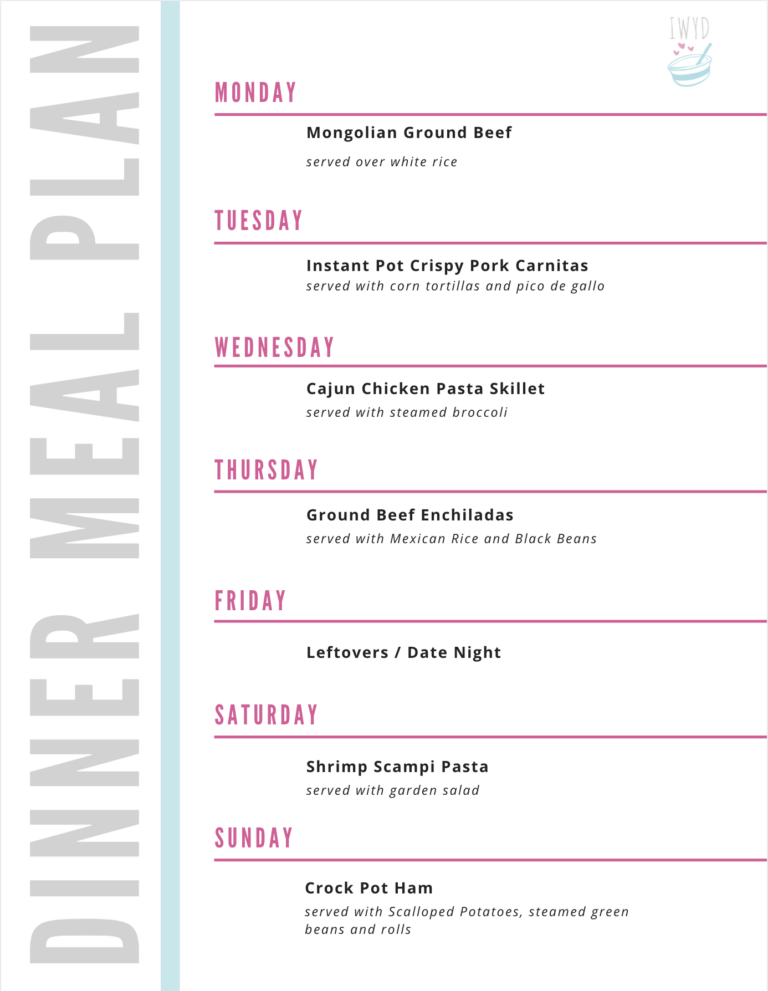 Free Downloadable Weekly Meal Plans & Shopping List
I know it can be difficult to come up with a meal plan at first, but once you get the hang of it, you'll be a pro.
I've created two weeks of meal plans (with shopping lists) that are completely free to get you started. Each recipe is found on my site with complete instructions. (Use the search bar to find it)
CLICK HERE TO DOWNLOAD FREE MEAL PLANS
Free Blank Weekly Meal Planner
Ready to get started with your own customized meal plan? Great! Here is a blank dinner meal plan for you to print and use.
PRO TIP: Remember to place the meal plan in a location where everyone can see it and it wont get forgotten.
CLICK HERE TO DOWNLOAD BLANK MEAL PLANNER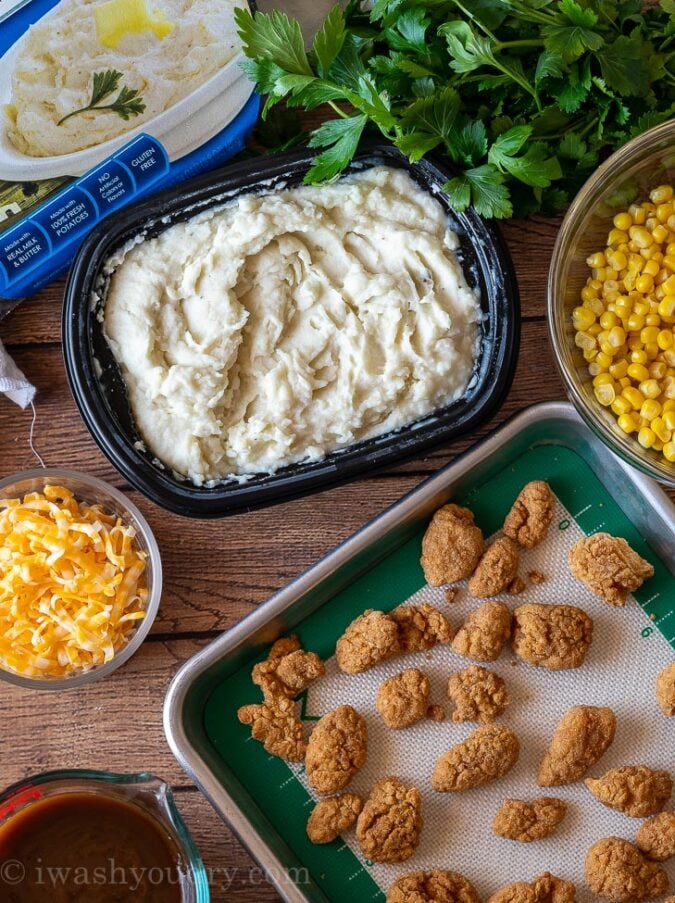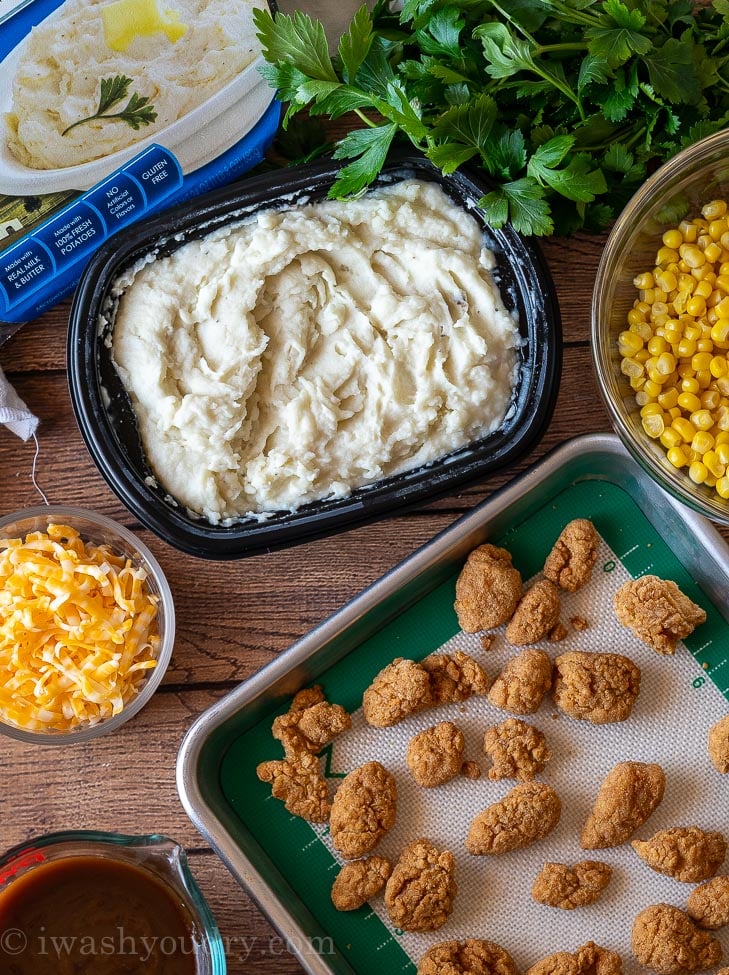 Don't forget that I have a handy Ingredients Index that lets you search recipes by a specific ingredient – making it easy to use up ingredients you have in your fridge or pantry.
With these tips and tools, you're well on your way to becoming a meal planning pro.
Got any questions? Feel free to leave a comment below (which will help any others who might have the same question)!