Homemade Buttermilk Syrup is a thick and creamy topping that's perfect for drizzling over pancakes or ice cream!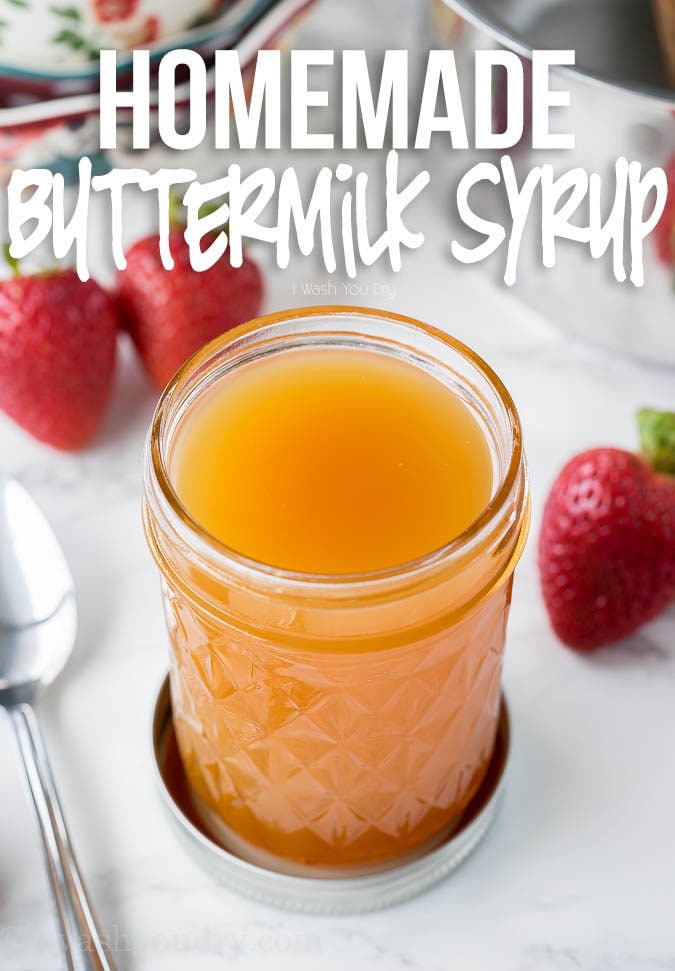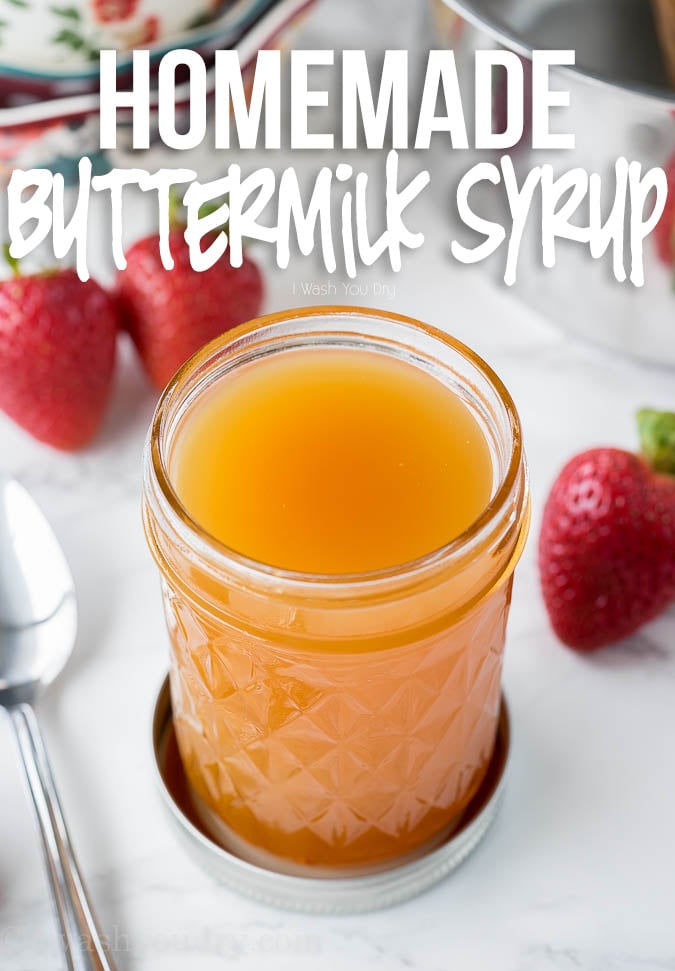 Homemade Buttermilk Syrup is a recipe that's been around for ages. I think I was first introduced to this deliciousness through my sister in law, Rebecca.
She would always make homemade treats for everyone for Christmas, and one year she gifted us a jar of this liquid gold. It's life changing guys.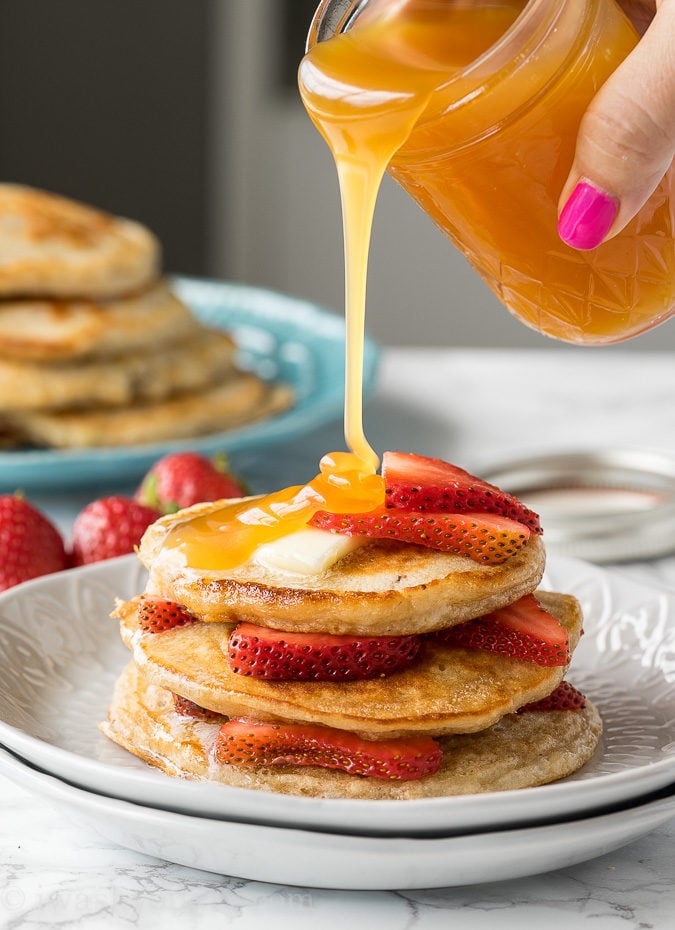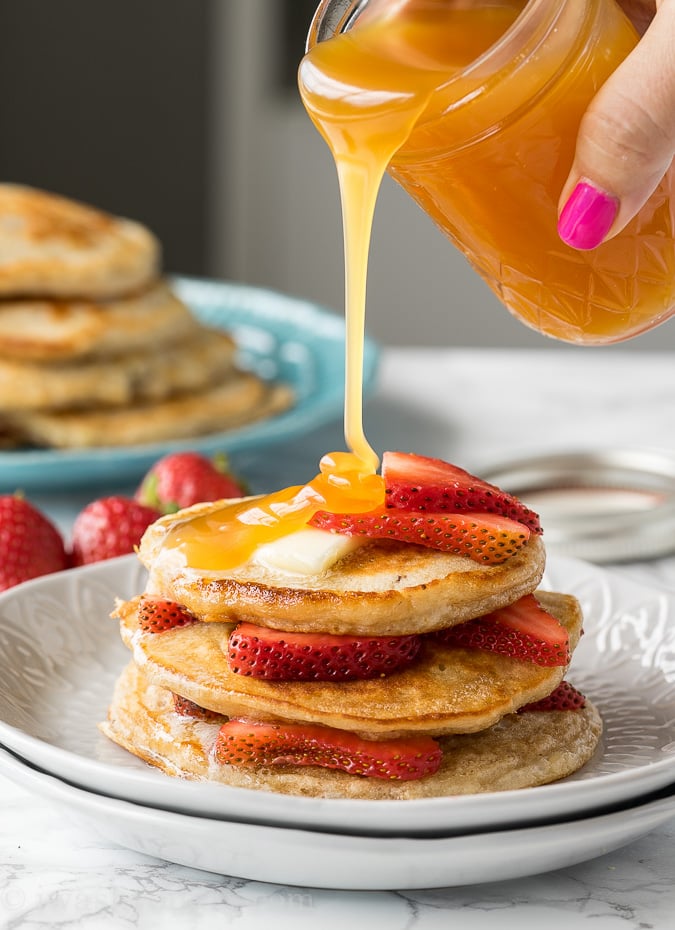 The trick with this super easy homemade buttermilk syrup is to not over cook it.
You can go from sweet and delicious to bitter and gross if you burn the sugar. Just make sure you keep stirring and keep an eye on the mixture while it boils.
I've learned a few things over the years about being a Mother:
Bed time stories never end in your child falling peacefully to sleep. They always want "just one more book."
We're the only milk bar open at 2:30am.
Laundry and dishes never end. Never.
No matter how hard you try, at least one child will always have a booger face.
Just because you graduated school, doesn't mean you wont have to do homework again.
Your children look to you for comfort, and love you endlessly.
So when your kids want to surprise you with a breakfast in bed (play along with me here), make sure you have a jar of this delicious syrup handy.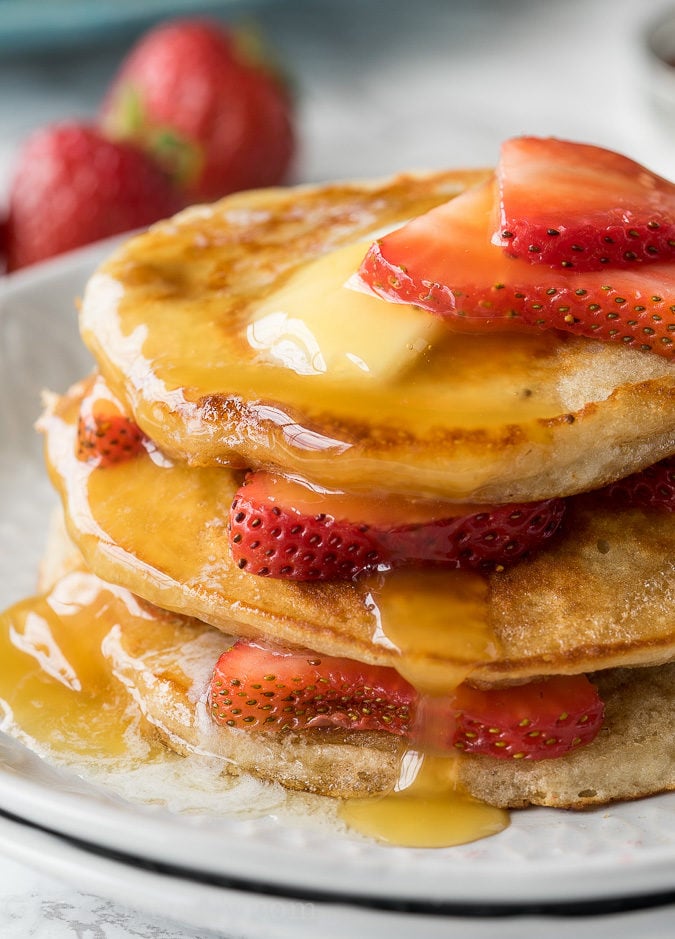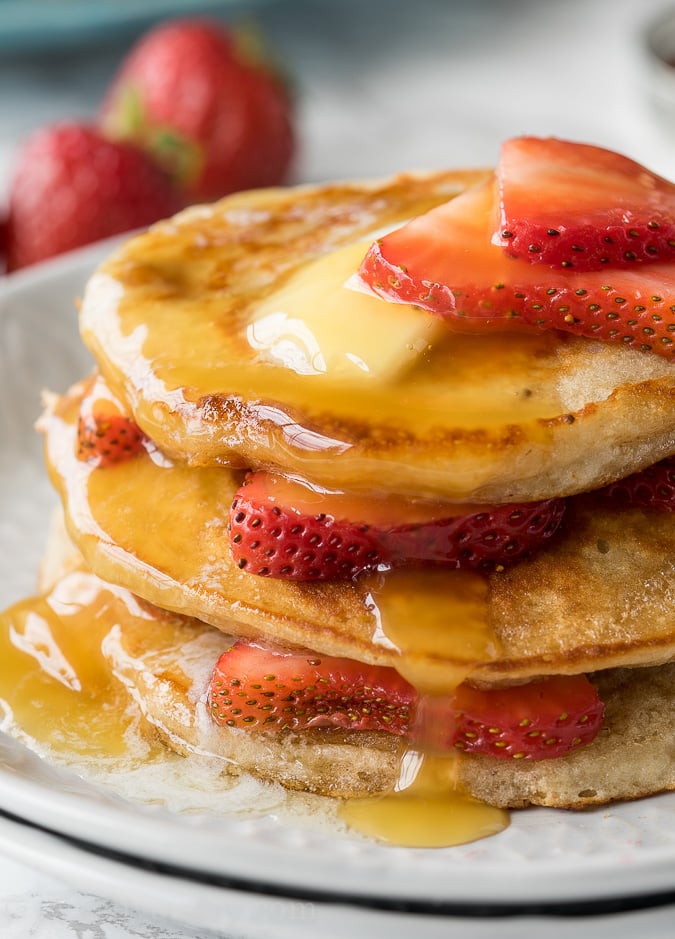 We love to serve the buttermilk syrup over hot pancakes, like these Strawberry Greek Yogurt Pancakes. One of our favorite ways to use the syrup though is on top of vanilla ice cream.
The syrup thickens over the cold ice cream and it's almost like a chewy caramel. Try adding a few chopped pecans on top for an extra special sundae!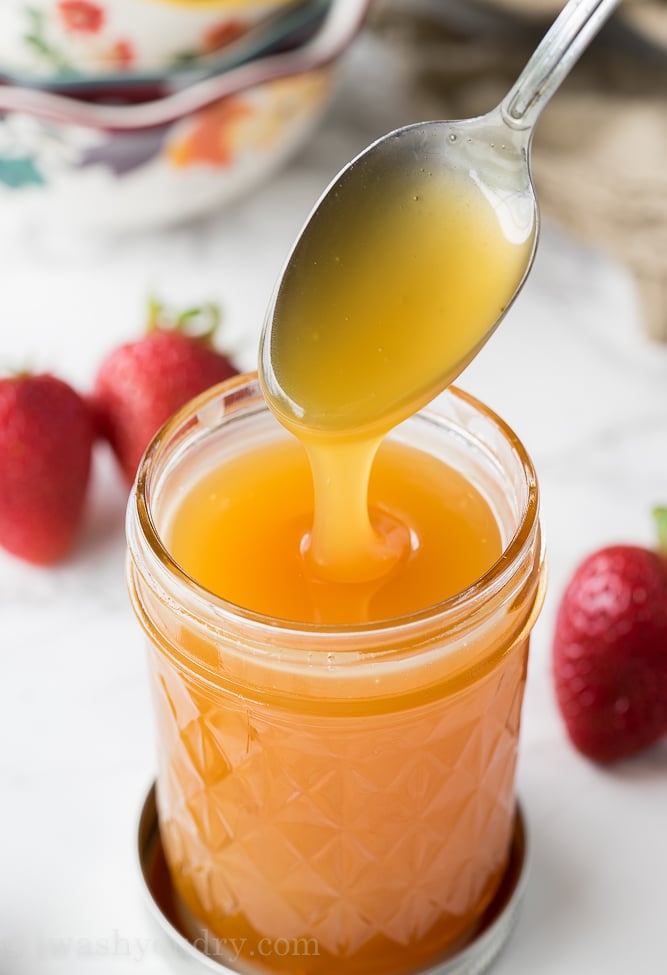 We reserve this deliciousness for special occasions, but it's really good any time of the year. It lasts for weeks in the fridge, so it's great to make a batch to have on hand when the craving hits.
You're going to love this creamy and sweet syrup!
HELPFUL PRODUCTS TO MAKE THIS RECIPE:
Last updated on September 22, 2023 9:34 pm
Make sure you don't miss a thing! Follow I Wash You Dry here:
FACEBOOK | PINTEREST | GOOGLE+ | TWITTER | INSTAGRAM | BLOGLOVIN
Homemade Buttermilk Syrup
Homemade Buttermilk Syrup is a thick and creamy topping that's perfect for drizzling over pancakes or ice cream!
Instructions
Combine the butter, sugar, buttermilk, and Karo syrup in a pot and bring to a boil for 2-3 minutes, stirring frequently.

Add the baking soda and vanilla and stir till combined. The color of the syrup will turn to a light golden brown. Remove from the heat and continue to stir till the syrup thickens. Let it cool and serve immediately, or store in fridge in an air tight container. (you can warm it up in the microwave)
Notes
*Make sure to use a pot with higher sides because the syrup will foam up to double it's size.
Nutrition
Calories:
143
kcal
|
Carbohydrates:
18.8
g
|
Protein:
0.2
g
|
Fat:
7.8
g
|
Cholesterol:
20.6
mg
|
Sodium:
117.3
mg
|
Sugar:
18.2
g
|
Vitamin A:
5
IU
Keywords:
buttermilk, corn syrup, Homemade, syrup
Originally published on 5/10/2012. Updated with new photos on 7/18/2017.
PIN THIS IMAGE TO SAVE THE RECIPE: