You're probably familiar with The Golden Rule.
You know, it's that catchy little phrase you learned in kindergarten, "treat others the way you want to be treated."
While I'm not here to completely demolish the rule, I am writing this to simply help you to understand one thing. The Golden Rule does NOT apply to marriage.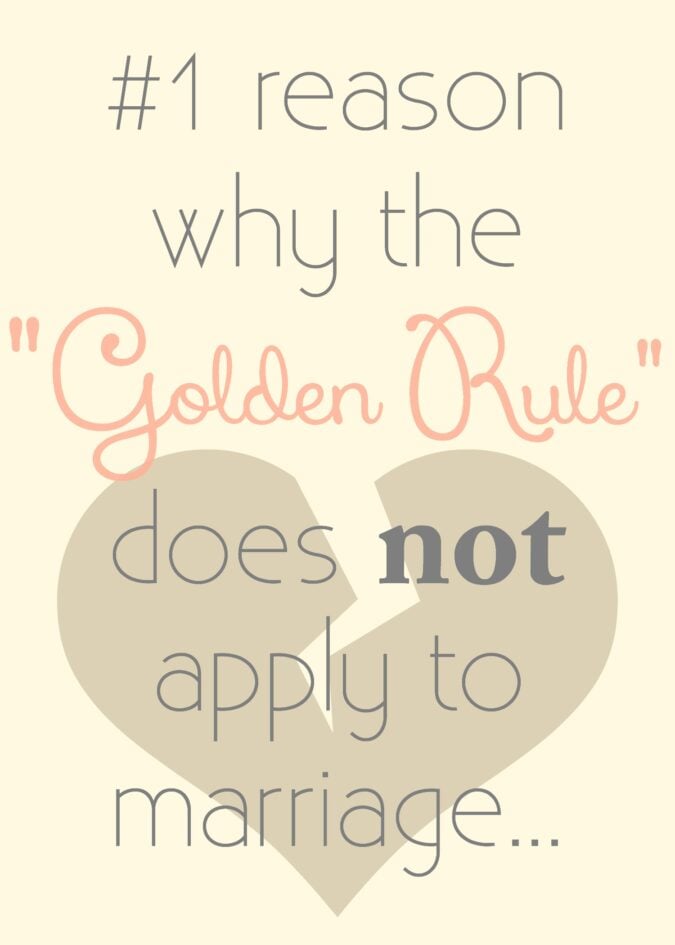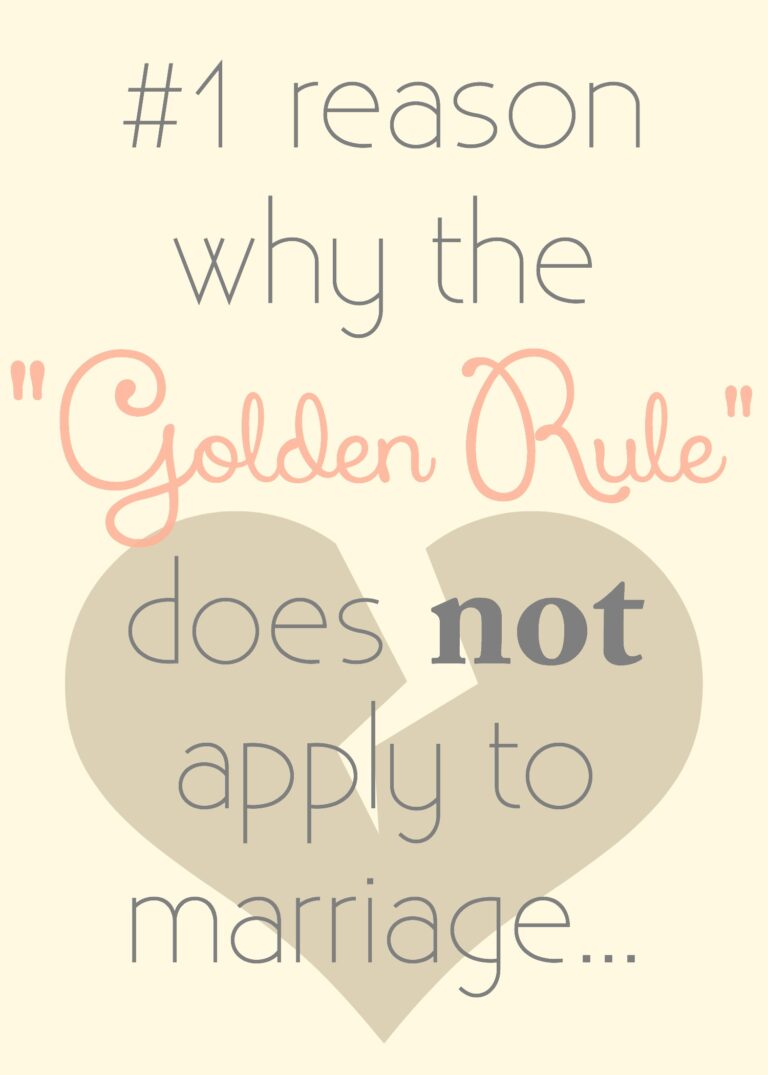 Let me try to explain.
I've been married for nearly 11 years now, and I can assure you that our marriage has been through the ringer. We've had more than our fair share of ups and downs, and I've learned some pretty freaking amazing things through it all. My husband has always had this philosophy that we should be living this crappy "Golden Rule," and while I agree, it's great for little kids and most life situations, it's definitely NOT suitable for those that are married, or in a relationship.
Here's the #1 Reason Why:
We are not the same.
Is your mind blown?
Think about it for a minute.
Your wants and needs are not the same as your significant other's wants and needs. So why should you treat them the way you want to be treated? You shouldn't! You should treat them the way THEY want to be treated.
Let me be the first to say, this sucks.
This SUCKS!
It can be super difficult for you to change this learned behavior. It was for me, and it still is to this day. But if you're interested in a truly happy marriage, this one little shift can really put you on the right track.
It all comes down to the way we give and receive love. Everyone does it differently, and your job is not to guess what your significant other's love language is, but rather to ASK them. Let your guard down and just come right out and ask them what it is that makes them feel loved.
Here's the kicker… you have to do it.
BUT! When you express (in a kind and loving tone) what it is that makes you feel loved, and your significant other is onboard, they will treat you with the kind of love that makes you feel all warm and fuzzy on the inside.
For example: What makes me feel super loved is when my husband does acts of service for me, and brings me gifts. So here I was for the first several years of marriage, following the "golden rule" and busting my butt doing things like keeping the house clean, washing his clothes, running errands for him, buying him little surprises, or making him a homemade card that I poured my heart and soul into… and while he definitely appreciated it all, it was NOT making him feel loved.
What makes my husband feel loved is when I compliment him, snuggle with him, and praise him for a job well done. So here he was for the first several years of our marriage constantly trying to snuggle, giving me amazing compliments and telling me how he was so proud of all the things that I do for the kids and him. While I super appreciated it all, I still was NOT feeling loved.
How can that happen?
We were both showing the love that we wanted to receive, but not giving the love that the other wanted. After some couple's therapy we figured out what we were doing wrong. We consciously made a switch, and we still have to consciously make the effort every day. So now, when my husband gets home from work, I rush to the door, give him a kiss and hug and tell him how much I appreciate all his hard work to support the family. Sounds cheesy, right? Well, it's not to him, and that's what matters. I also have to let go of my bubble issues and let him sit close and snuggle on the couch with me, and I even scratch his back e.v.e.r.y.n.i.g.h.t. because that's what makes his heart full.
You know what's awesome though? He'll help out with the dishes, make the bed, and he even helps fold laundry. He tries really hard at doing these things because he knows that it makes me feel loved. I'm sure he thinks it's stupid, but he does it anyway. He even sucks it up and takes me out on a date e.v.e.r.y. weekend, because that's what I love. 🙂
It's not easy, and it really only works when both of you are trying together. Otherwise you're filling up their love bank while completely depleting your own, and that's just not good for anyone. (Go ahead and forward this post to your significant other if you want)
So might I suggest a new rule?
Let's ditch this "golden rule" and introduce the "Platinum Rule" into our marriage:
"Treat your spouse the way THEY want to be treated."
Just imagine how much happier you both will be when you implement that rule into your lives.