I've been wanting to create a separate part of my site where I can just talk about anything I want for a while now. So here it is.
Soap Suds!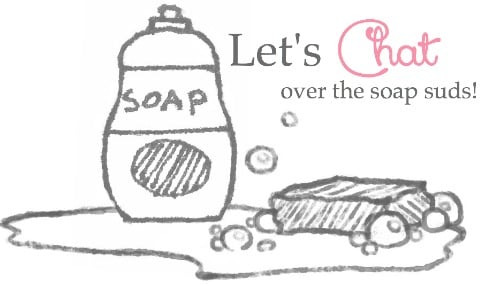 Because, you know… washing dishes and all… clever right?!?
This past week has been a super crazy one. My husband and I left our 4 kids with some friends and we flew down to Utah to do some house hunting. We've been temporarily living in Northern British Columbia for the past year and a half while my husband works on a job up here, but I'm ready to move our family back to the US.
My husband and I were about 10 minutes from heading out with our realtor when I got a gut wrenching text from my sister.
"You need to call Bret."
Bret is my brother. My one and only brother.
You see, over the past couple months he has had several tests done – MRI's, scans, blood tests, physicals, etc. The doctors had noticed that the lymph nodes in his neck were rather large and after some testing, decided to remove them to do even more testing. I knew we were getting closer to finding out what was going on, and that text from my sister sent me in a spiral.
I grabbed my sister-in-law's phone (since my Canadian phone won't work in the US) and called my brother. He was calm and collected when he explained to me his diagnosis. Stage 4a Medullary Thyroid Cancer.
I'm a complete mess at this point, trying really hard to not let him hear me crying. As tears streamed down my face I listened to him explain what's next. More scans, more surgeries, and more uncertainty. He tells me that he has two choices from here: he can be depressed and sad about this, or he can stay positive and enjoy his time with his family. He's obviously choosing to stay positive.
I dried my eyes, told him I loved him and that I would be positive for him as well.
After that my husband and I left to go meet up with our realtor. We searched for a couple days, and after we found the house we both loved we headed back to Canada. Unfortunately someone else really loved that house and put in an offer before we could. Bummer. Back to the drawing board.
On a positive note- when we got home our kids were super excited to see us, and we were just as excited to see them. After this crazy week I just want to pull them in close and never let them go.