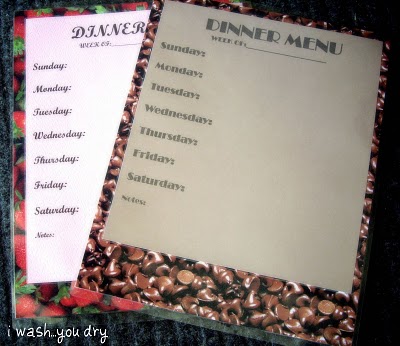 Congratulations to the winners of the Dinner Menu Giveaway!
Random.org gave us the lucky numbers:
#12- CountryBelle ….I'm a new follower. Love your dinner ideas!! I'm going to have to "borrow" your dinner menu because I am sooo not creative when it comes time to think up ideas!! My favourite sweet treat…Laffy Taffy!
#4- Rebecca …..I really need a menu organizer. Those look so cute too. My fav treat is tres leche cake. Yummy
Contact me at shawn_syphus@hotmail.com with your address so I can get you your prize!