Last month when we went house hunting in southern Utah we stopped by my in-law's house to visit. My mother-in-law told me that during August and September you have to make sure to lock your car doors during Church or someone might put a bag of zucchini in your car.
Sounds like a great problem to have if you ask me!
But seriously, who doesn't always lock their car door?!
So if you have a boat load of zucchini to use, and a ripe California Avocado as well… then you're in luck! You're going to LOVE this Double Chocolate Avocado and Zucchini Bread!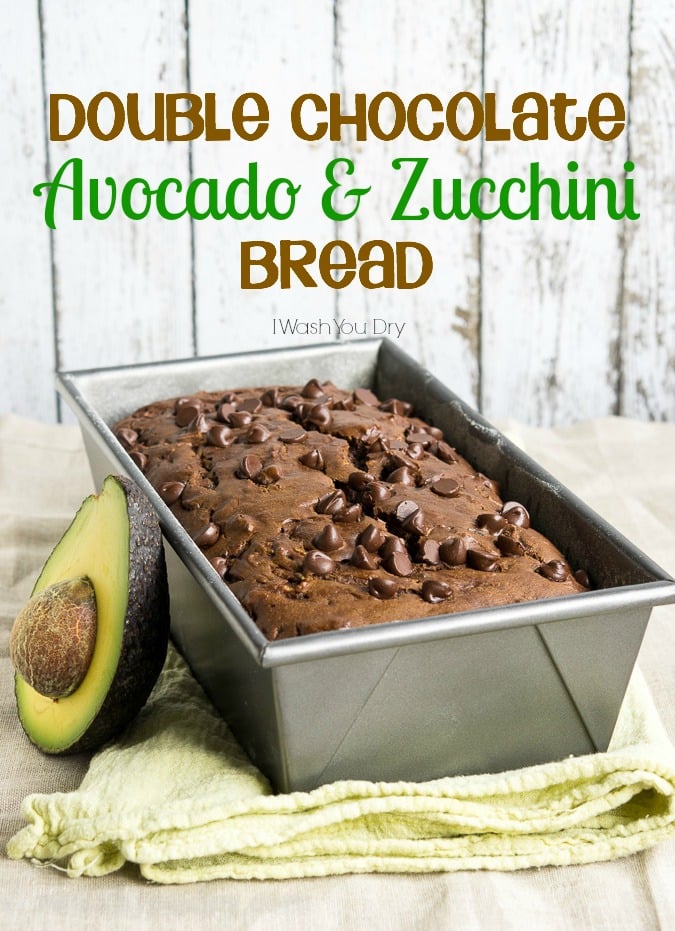 When I was making this bread my kids were home watching.
Needless to say, I got several scrunched up noses when they saw green stuff mixing with the chocolate.
But when the heavenly aroma coming from the oven started seeping into their scrunched up noses, they started drifting towards the kitchen.
Here's a fun little tidbit of information – did you know that you can substitute avocado for butter in baked recipes?
It's true!
I didn't replace all of the butter in this bread, but I did reduce it by half and brought in some ultra creamy green action to replace it.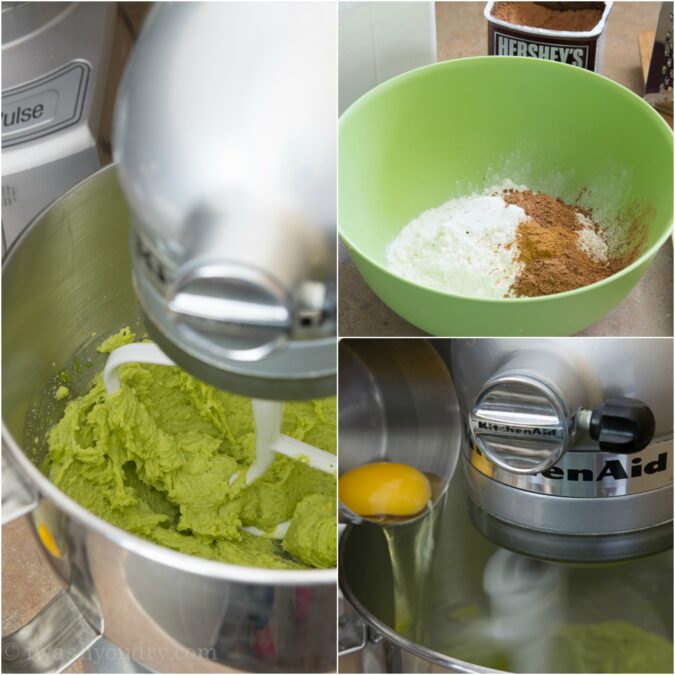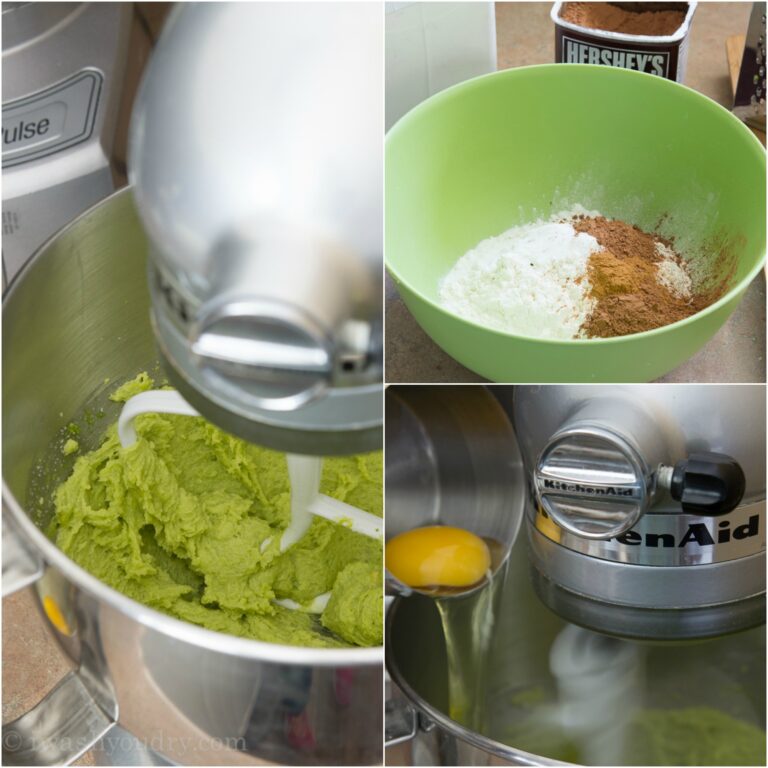 The bright green butter mixture might throw you off a little. But just go with it.
I have to admit, it was a little weird to add sugar and vanilla to my avocado, but when I swirled in the chocolate I knew I was on to something delicious!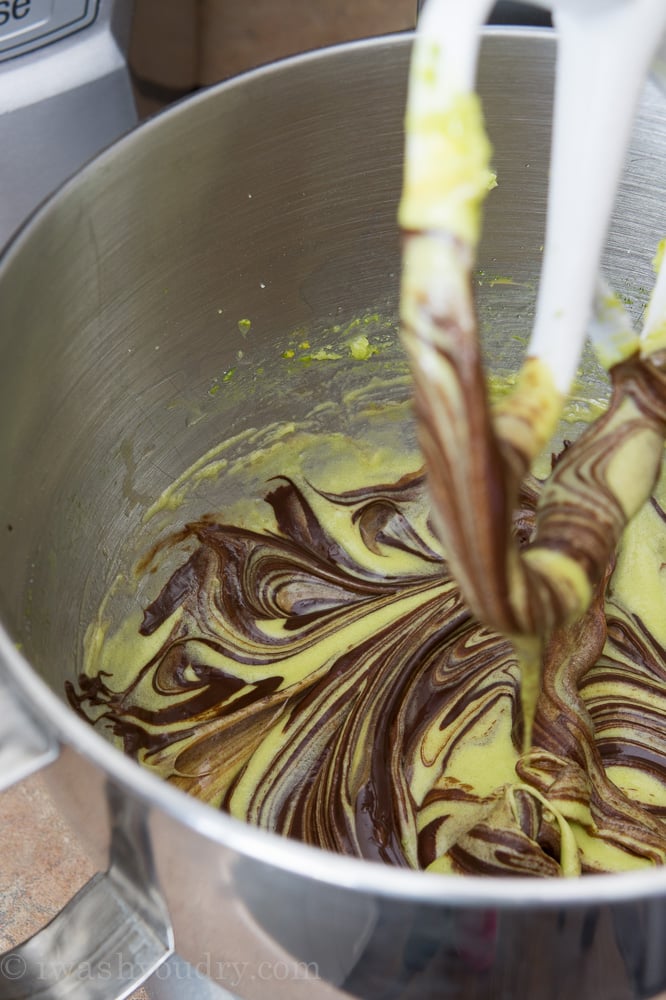 Confession time – the first batch of this that I made I placed the batter into a small 8″x4″ loaf pan.
I wasn't sure how much it would rise, and I didn't want a flat loaf, so the smaller pan seemed like a great idea.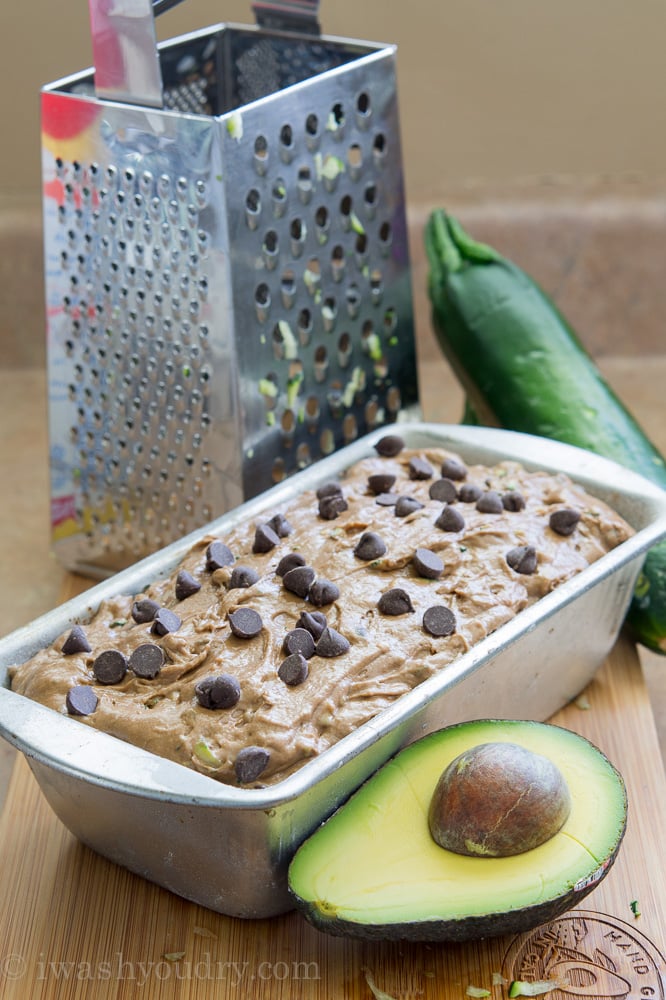 After about 40 minutes in the oven, the house was smelling GREAT! Then… it started smelling not so great.
My little loaf pan had runneth over. Double Chocolate Avocado and Zucchini Bread all over the bottom of my oven and turning black quickly.
Bummer.
No worries though. I quickly whipped up another batch, used a larger loaf pan (9″x5″) and started it over again.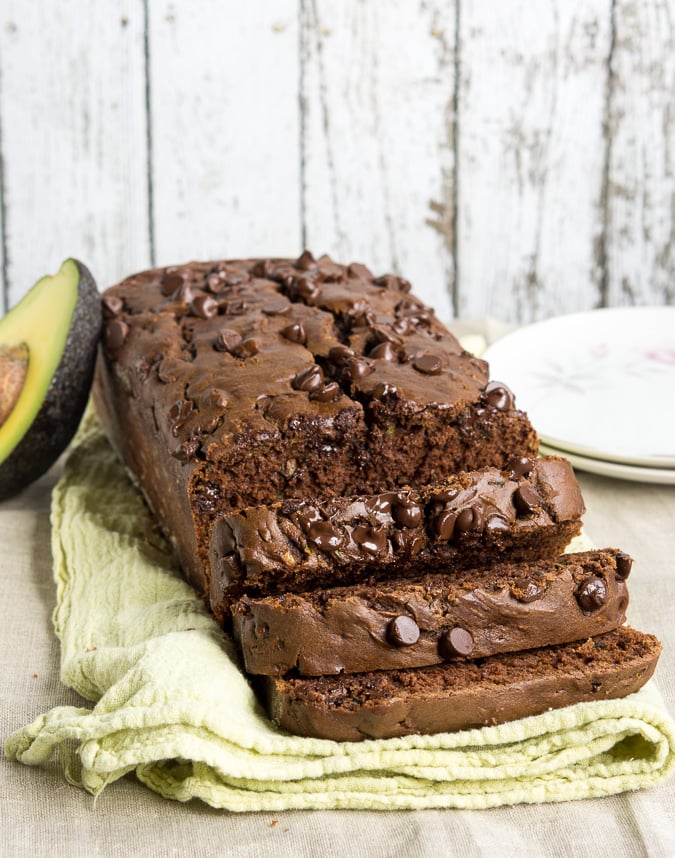 Success!
And it wasn't a dense flat loaf either. It was light, moist, and ultra chocolatey!
My kids shyly took a nibble and then promptly requested a giant slice for themselves.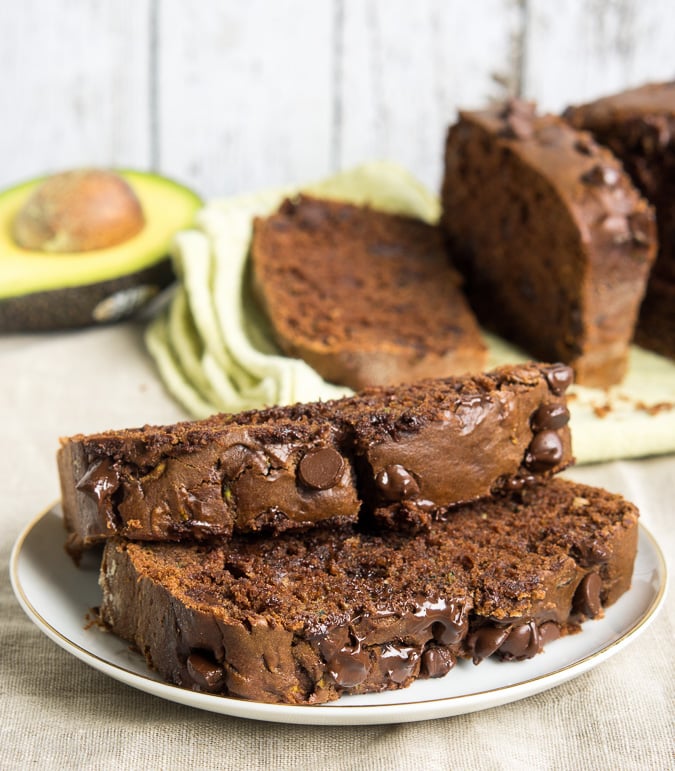 My 9 year old even had a friend come over later that day and when my daughter pulled her friend over to the kitchen, she pointed to the chocolate bread and said, "There is avocados and zucchini in that bread and all you can taste is the chocolate!!"
Her friend scrunched up her nose. After she took a reluctant nibble she promptly requested a larger slice.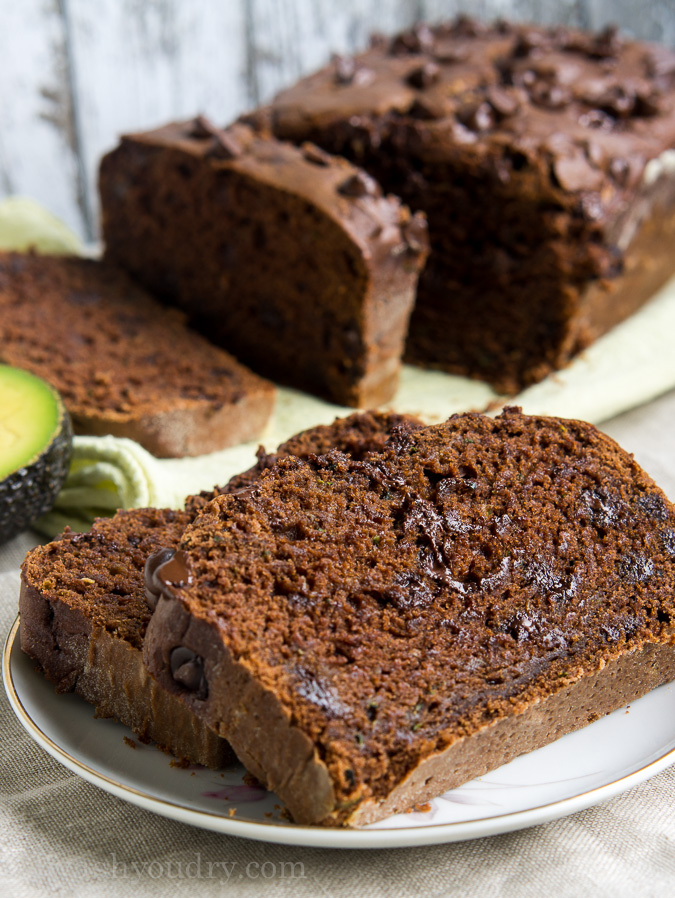 Maybe just don't tell anyone that there is avocado and zucchini in the bread.
They'll never know anyway. 😉
Make sure you don't miss a thing! Follow I Wash You Dry here:
FACEBOOK | PINTEREST | TWITTER | INSTAGRAM | BLOGLOVIN
Double Chocolate Avocado and Zucchini Bread
Double Chocolate Avocado and Zucchini Bread might sound like a different combination but trust me, it's delicious!
Instructions
Preheat oven to 350 degrees F. Lightly grease a 9"x5" loaf pan and then dust it with flour, set aside.

Place the avocado in the bowl of your stand mixer fitted with the paddle attachment and beat until mostly smooth. Add the butter and continue to beat until light and fluffy, scraping down sides of bowl when needed.

Add the sugar to the bowl and beat until combined. While mixing, slowly add the eggs one at a time, followed by the vanilla, melted chocolate and zucchini. Mix until incorporated.

In a separate bowl whisk together the flour, cocoa powder, salt, cinnamon and baking soda. Add half of the dry ingredients to the wet ingredients, followed by the sour cream, and then finish by adding the remaining dry ingredients. Once fully combined add the chocolate chips and stir a couple times to get them all throughout.

Pour the batter into the prepared loaf pan and bake for 70 to 75 minutes or until a toothpick inserted in the center comes out clean. Let cool for at least 25 minutes in the pan before attempting to remove and cool completely on wire rack.
Nutrition
Calories:
610
kcal
|
Carbohydrates:
92
g
|
Protein:
9
g
|
Fat:
25
g
|
Saturated Fat:
13
g
|
Cholesterol:
88
mg
|
Sodium:
724
mg
|
Potassium:
349
mg
|
Fiber:
5
g
|
Sugar:
54
g
|
Vitamin A:
592
IU
|
Vitamin C:
9
mg
|
Calcium:
83
mg
|
Iron:
3
mg
Keywords:
avocado, Chocolate, sweet bread, zucchini
Disclosure: I am honored to have a long term, compensated relationship as a brand ambassador for California Avocados. All opinions expressed are my own! For more great recipes featuring California Avocados, be certain to visit the recipe section of their website.