Don't forget about making breakfast special on Thanksgiving morning! Whip up these super cute and totally easy Cinnamon Roll Turkeys and bring a smile to everyone's face!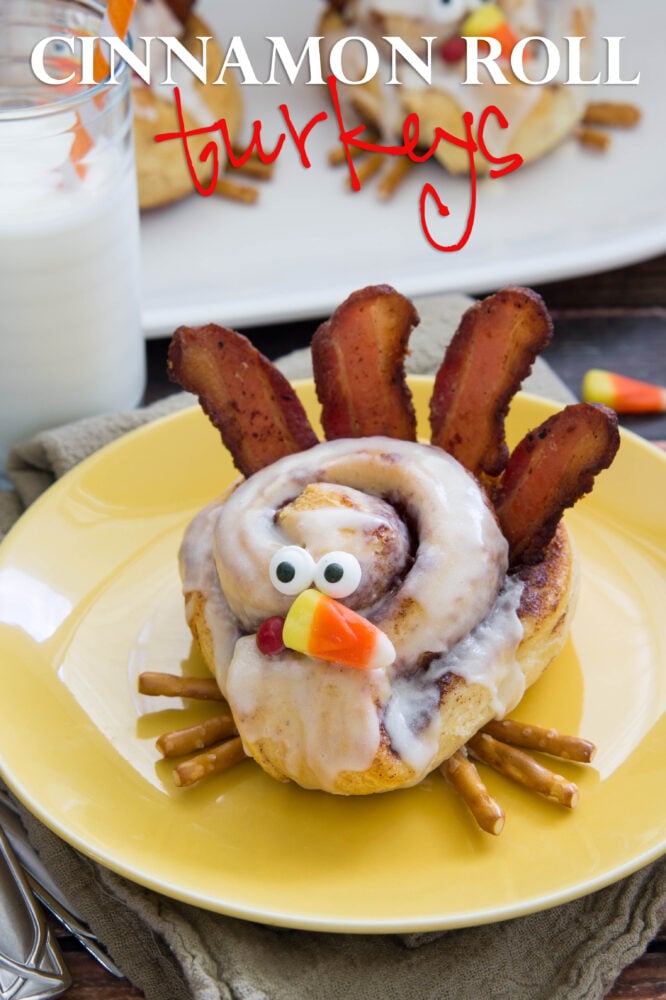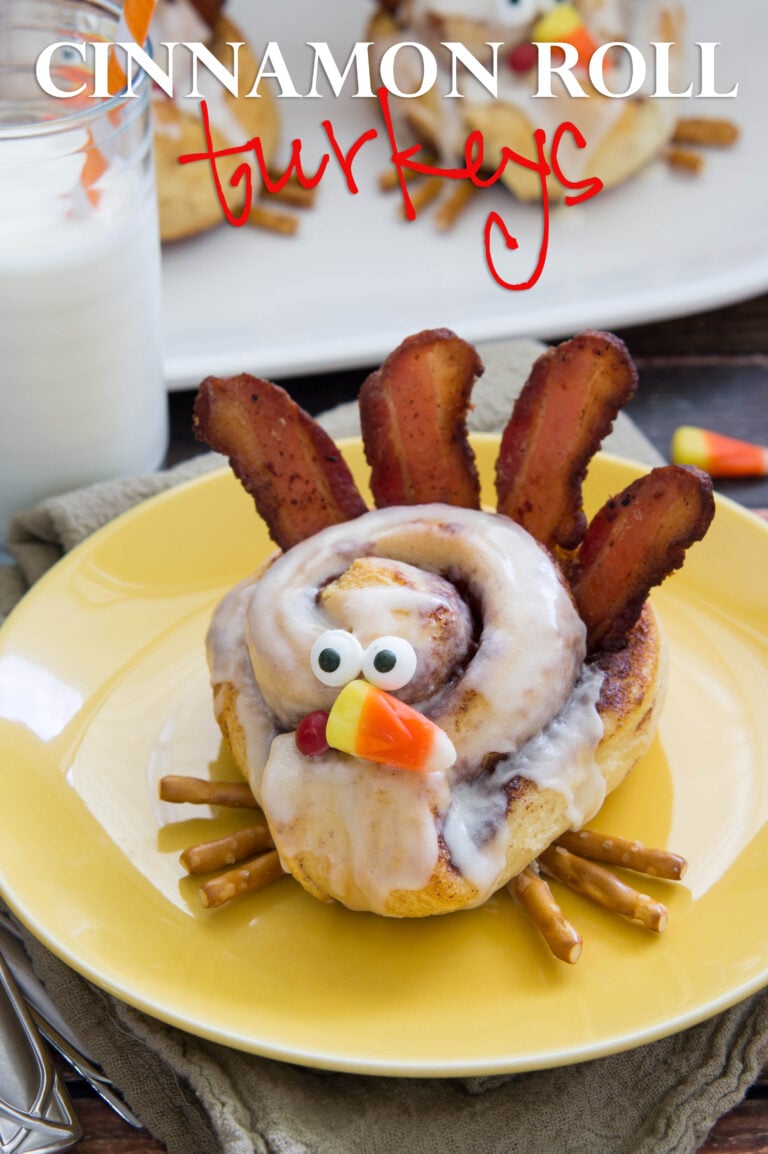 I made this recipe a few years ago for Pillsbury, and have been meaning to publish it here on my site as well, but the days always get away from me.
I'm sure if you're anything like me, you're already planning what's going on the dinner table for Thanksgiving. Maybe you've already checked out my Thanksgiving section and you're all set?
Smart.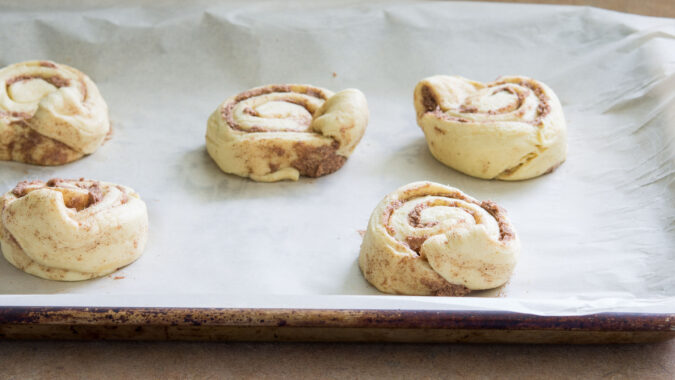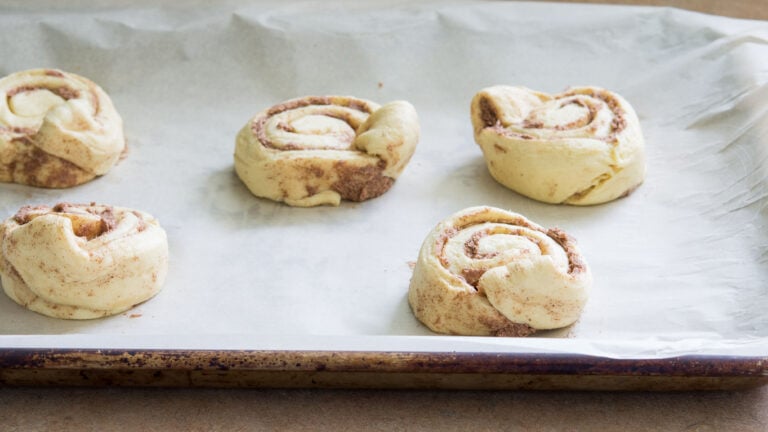 Let's not over complicate breakfast time, shall we? These cinnamon rolls are extremely simple and the whole family can get in on the fun.
Just pop open a tube of Pillsbury Grands! Cinnamon rolls, unwind the end of each cinnamon roll and tuck it in to the top of the roll. This will create a "neck" for the "turkey" when it's all baked.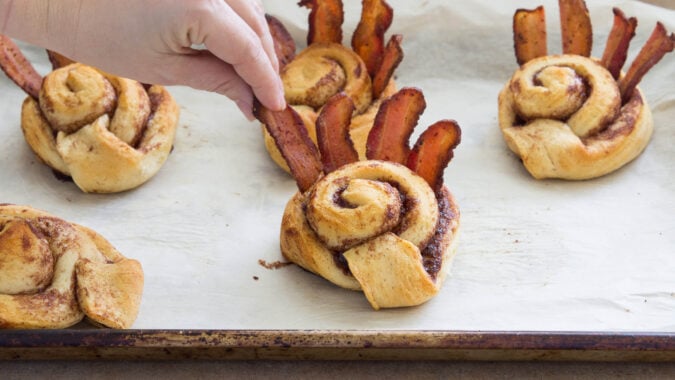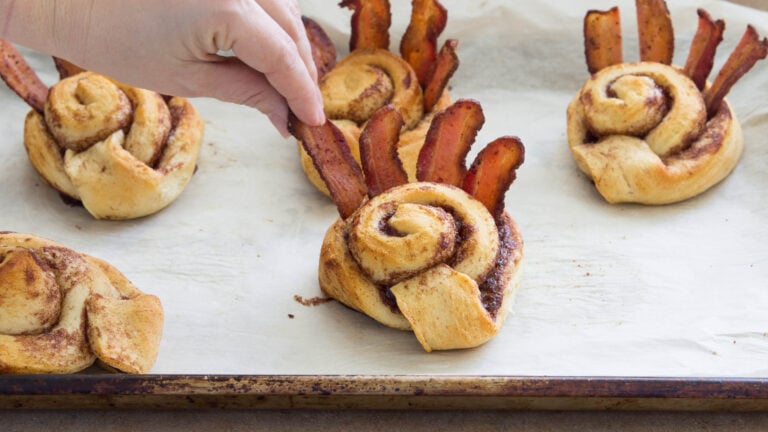 While the cinnamon rolls are baking and making your house smell instantly good, fry up some bacon.
By this point you're house is sure to smell like heaven, and everyone will be in a good mood. 😉
Stick some bacon into the back side of the cinnamon roll to create some tail feathers, and then frost and decorate your cinnamon rolls!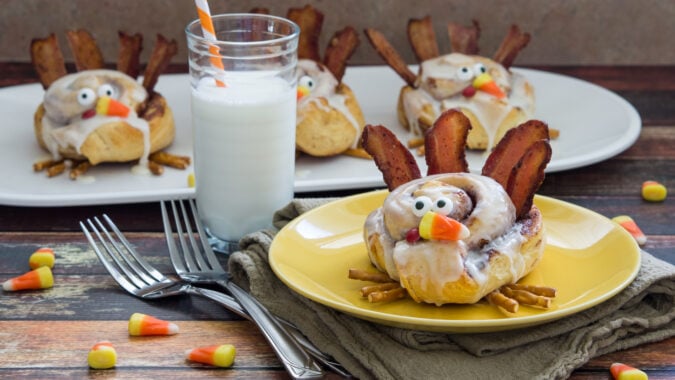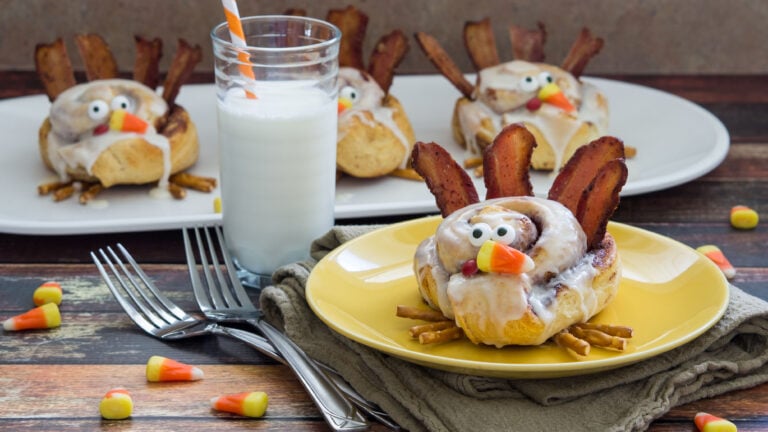 It seriously couldn't be any easier!
Your family will LOVE these little turkeys and you're going to be the hero of Thanksgiving. You're welcome.
Make sure you don't miss a thing! Follow I Wash You Dry here:
FACEBOOK | PINTEREST | GOOGLE+ | TWITTER | INSTAGRAM | BLOGLOVIN
Print
Cinnamon Roll Turkeys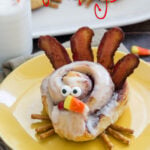 Ingredients
1 can (17.5 oz) Pillsbury™ Grands!™ refrigerated cinnamon rolls with icing
10 slices bacon
5 candy corns
5 red mini candy-coated chocolate candies
10 candy eyeballs
15 mini pretzel sticks, cut in half
Instructions
Heat oven to 350°F. Line cookie sheet with cooking parchment paper.
Set icing aside. Separate dough into 5 rolls; place about 3 inches apart on cookie sheet. Unroll each roll about 1 inch; tuck dough into roll to create neck of turkey.
Bake 20 minutes or until light golden brown. Remove from cookie sheet to cooling rack; cool 5 minutes.
Meanwhile, cook bacon until crisp; drain on paper towel-lined plate. Cut bacon slices in half. Tuck 4 halves of bacon into back of each cinnamon roll so they stick up and look like tail feathers.
Drizzle tops of rolls with icing. Decorate turkeys with candy eyeballs, candy corn and candy-coated chocolate candies. Before serving, place halved pretzel sticks underneath each turkey to resemble turkey's feet.
GET THE FULL RECIPE HERE