These Cajun Turkey Avocado Wraps are the perfect way to spruce up your lunch box! Filled with thinly sliced deli turkey, plump tomatoes, creamy avocado and a zippy cajun mayo, these wraps are bursting with flavor!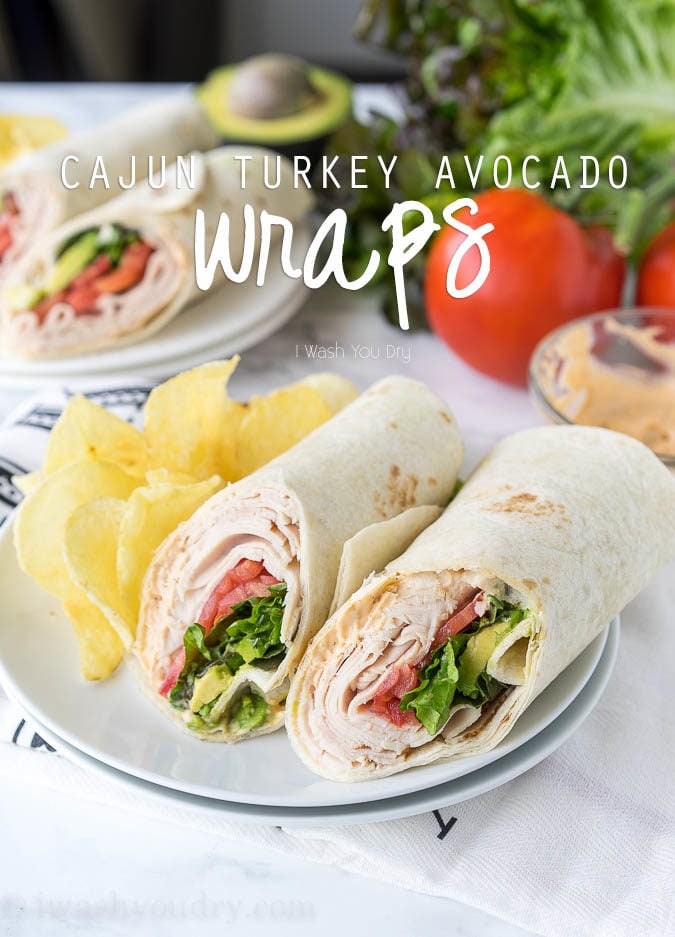 I just got back from the most amazing summer vacation!
My family and I took a 3 week road trip with our travel trailer through a few National Parks (Grand Teton, Yellowstone and Glacier) and camped along the way.
It was amazing. You would think after three weeks of being stuck in a small trailer together we would be sick of each other, but nope! We bonded hardcore over all the new experiences we had like white water rafting, hiking new trails and playing Monopoly Deal (you need this game).
One thing we did get sick of was sandwiches. It felt like every day we had sandwiches for lunch. The kids were getting fed up, and frankly so was I. That's when I decided to switch things up and make some wraps! WOW, what a difference a tortilla makes!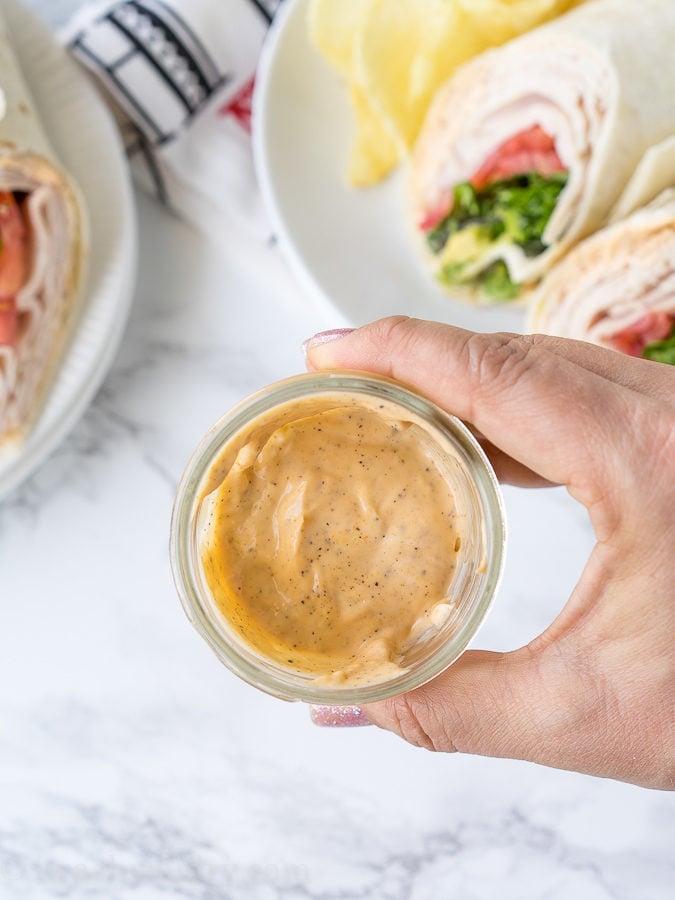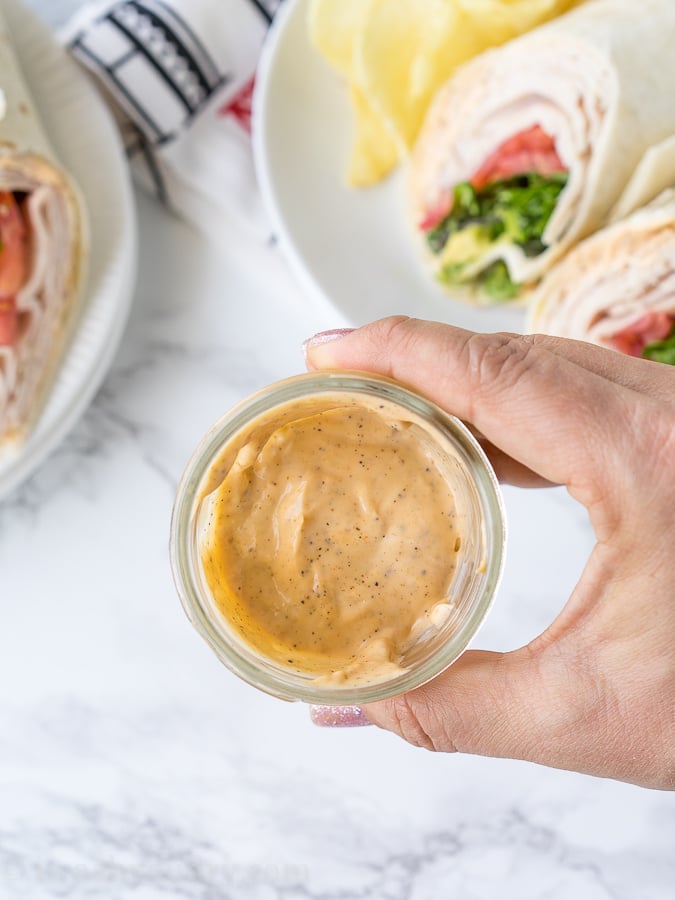 All we needed was something to give our wraps and sandwiches a little more zip… and since I've been obsessed with cajun spices lately, a nice cajun mayo came to mind!
It's actually super easy, but completely irresistible. Mayo, cajun spices and a few dashes of Louisiana hot sauce and BAM!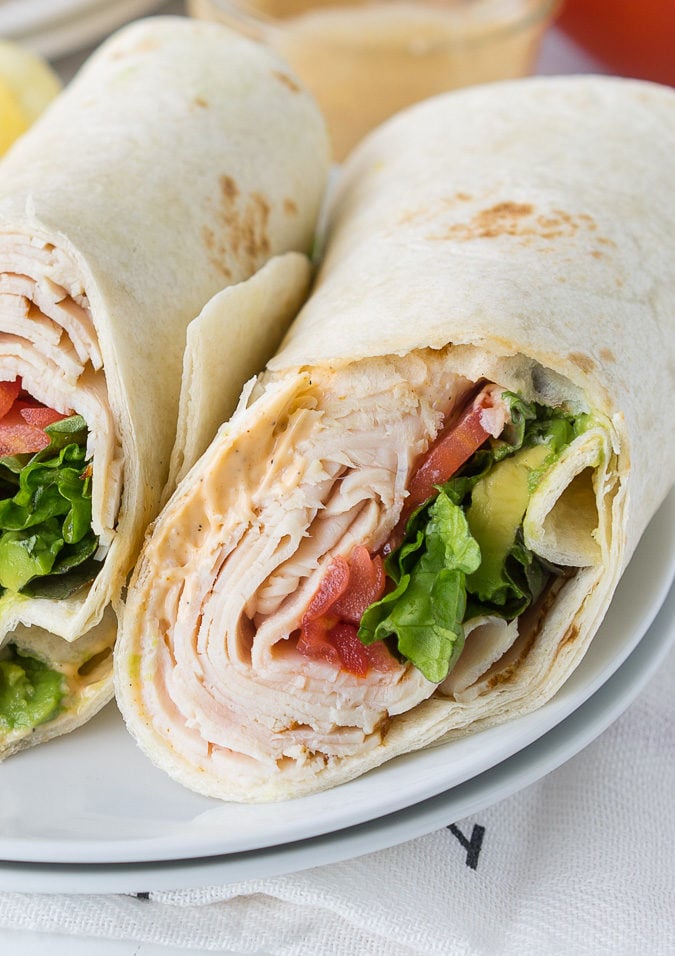 The zippy mayo pairs perfectly with the cool turkey and creamy avocado.
I can't wait to start making school lunches again!
–Just Kidding!! I'm not looking forward to that at all!
But with this wrap in my arsenal, I think it'll be great to switch up that good 'ol pb&j once in a while.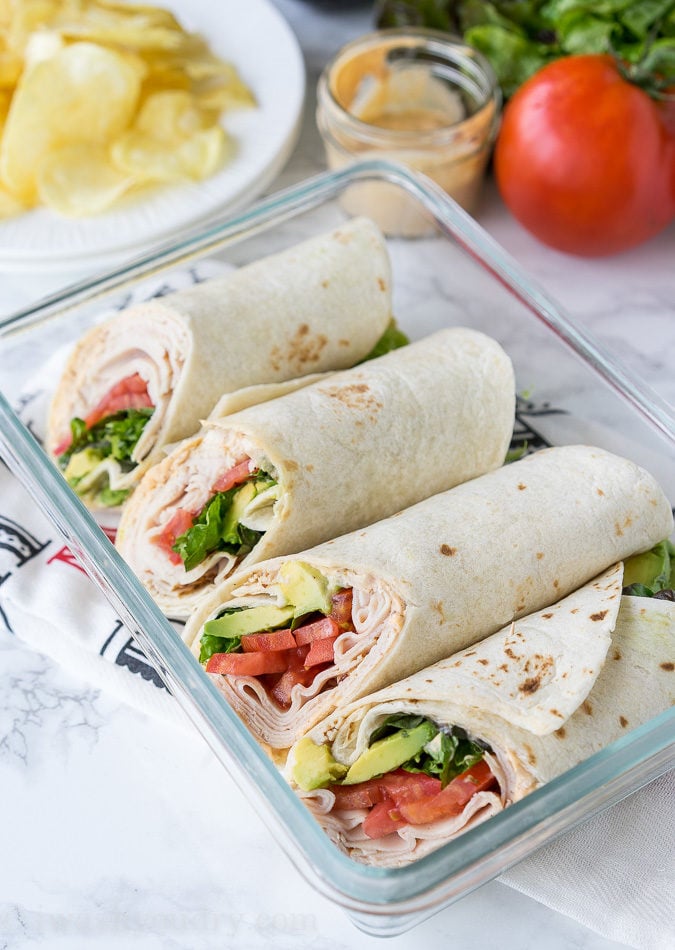 Did you all have a great summer? Tell me what you did/plan to do in the comments!
Make sure you don't miss a thing! Follow I Wash You Dry here:
FACEBOOK | PINTEREST | GOOGLE+ | TWITTER | INSTAGRAM | BLOGLOVIN
Cajun Turkey Avocado Wraps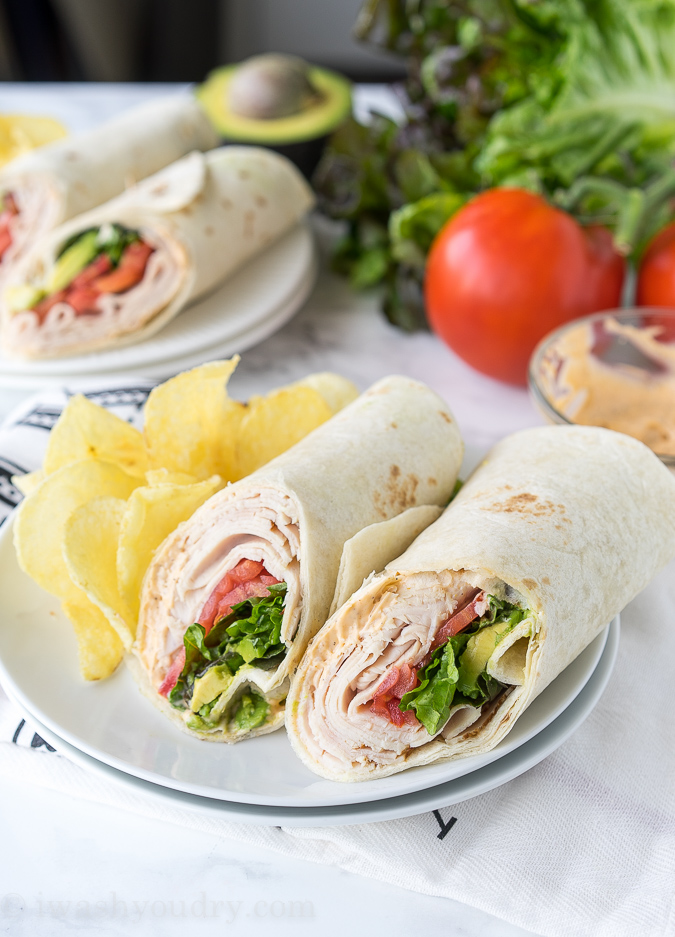 Ingredients
1/2 cup mayo
1 tsp cajun seasoning
3 to 4 dashes Louisiana hot sauce
2 large tortillas
1/3 lb. thinly sliced deli turkey
1 tomato, sliced
1 cup leafy green lettuce
1/2 large avocado, sliced
Instructions
Combine the mayo, cajun seasoning and Louisiana hot sauce in a small dish and whisk to combine.
Spread about a tablespoon (or more if you would like) on a large tortilla. Lay half of the sliced turkey in the center of the tortilla, followed by half of the tomato, lettuce and avocado. Repeat for the other tortilla.
Tightly roll up the wrap and secure with a toothpick if needed. Slice in half and enjoy!
7.8.1.2
1451
https://iwashyoudry.com/cajun-turkey-avocado-wraps/