You guys, this past week has been a crazy one.
We are getting used to our new baby chicks and loving every moment of it. They're super fluffy and adorable, but they're starting to get their feathers and lose that fluff so I thought I should snap a few photos of them before they grow out of that cute baby phase.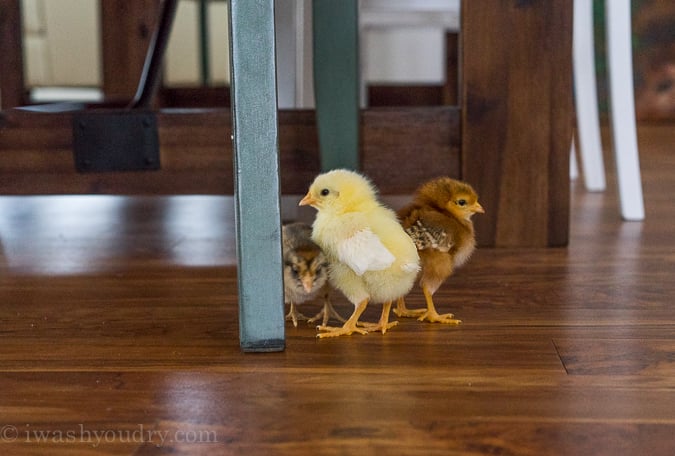 awww… aren't they just too cute?!?!
We got three different breeds of chickens – 2 white leg horns (the yellow chick), 2 Rhode Island reds (the brownish/red chick), and one Aracauna (the darker brown chick). The Aracauna breed is supposed to lay multicolored eggs, like pink, blue, and green. The classic white eggs are going to come from our leg horns and we'll get brown eggs from the Rhode Island reds.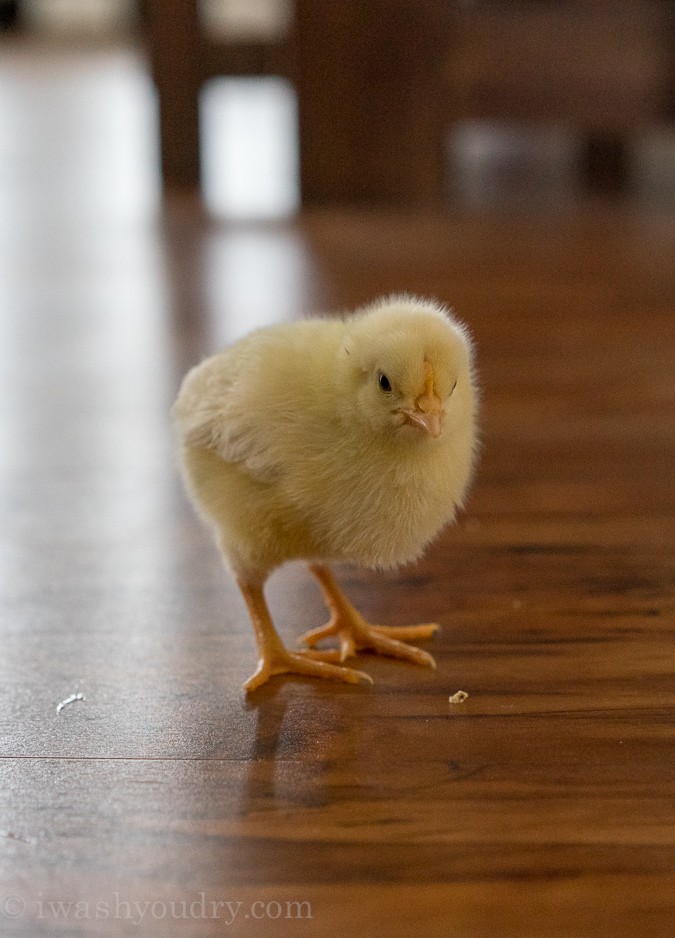 I don't normally let the chicks wander around my kitchen. They poop way too much for that. But I wanted to get some good pictures, and this was the only place I could think of.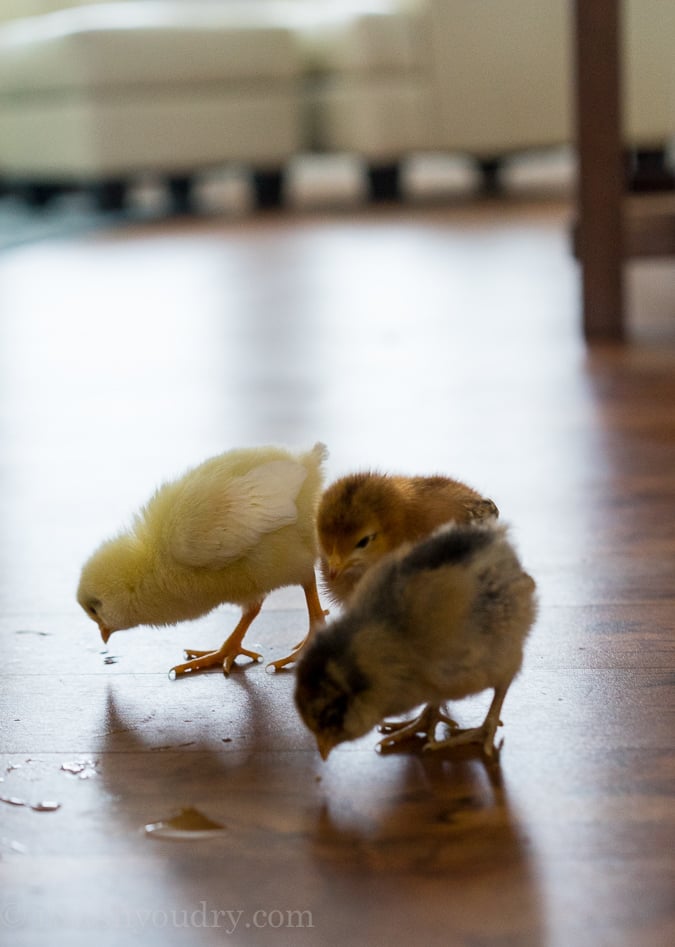 Originally I was going to take them outside and let them play in the grass in the warm sun to snap their "baby chick pics"… but then it decided to no longer be 75 degrees and sunny outside. Nope, our gorgeous spring-like weather turned south real quick.
I woke up this morning to 4 inches of snow on the ground.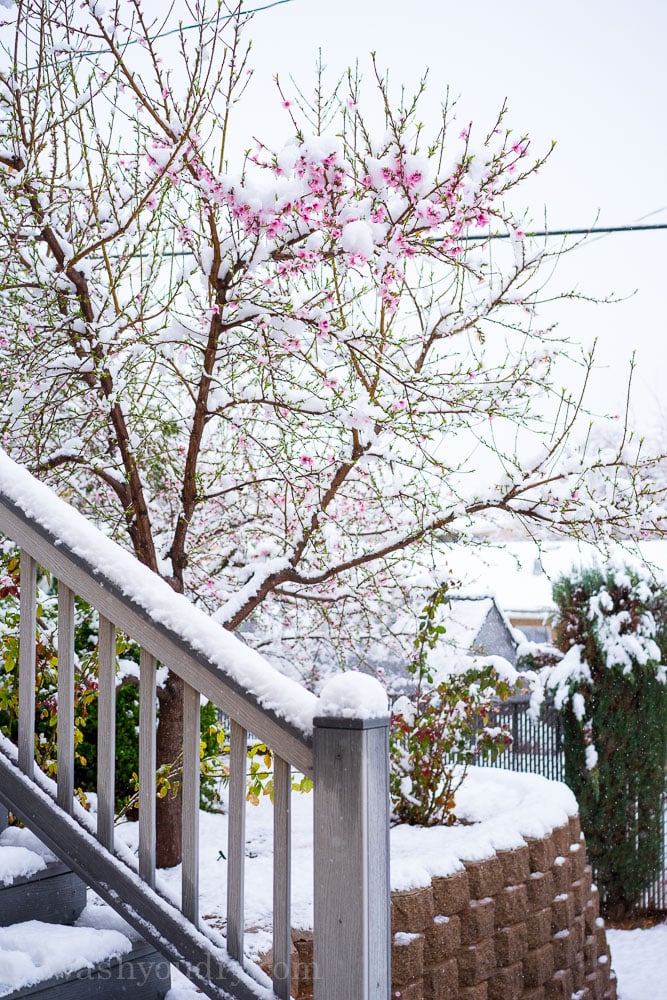 This is what my backyard looks like right now. You see those gorgeous pink blossoms?
Yeah, those popped open a couple days ago when it was nice and toasty outside.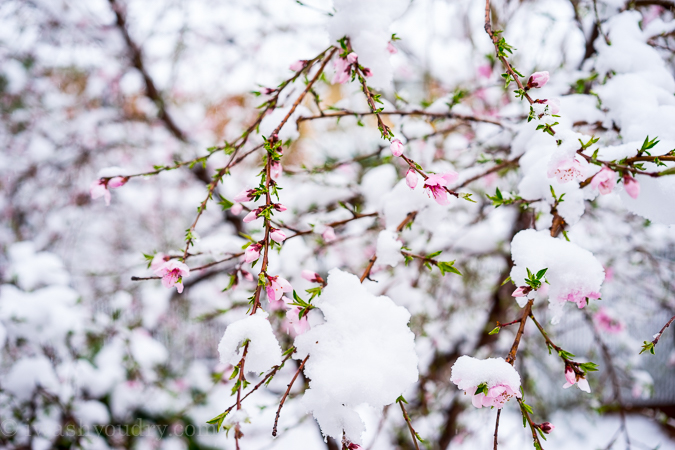 It was so beautiful out there that I had to snap a few pictures. Plus, this area of the world doesn't typically get snow, so it was worth documenting.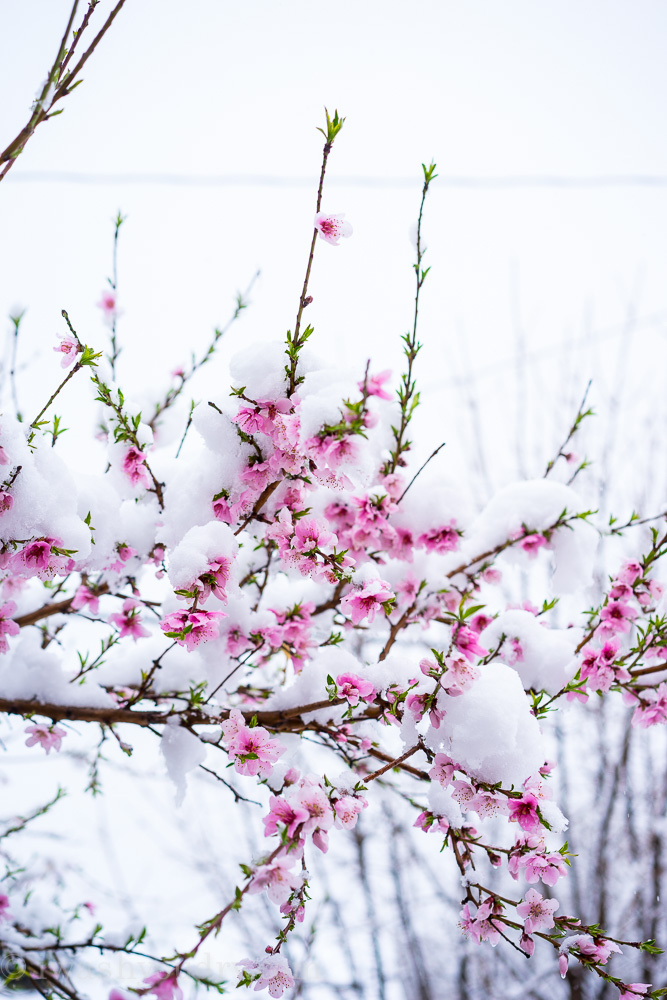 And then while I was out there taking these pictures (freezing my buns off), I decided we needed to have soup for dinner.
Which led me to thinking I should share 10 Warming Soup Recipes with you.
Because chances are you're dealing with some cold weather too.
1. This Easy French Onion Soup Recipe is a quick fix and sure to please!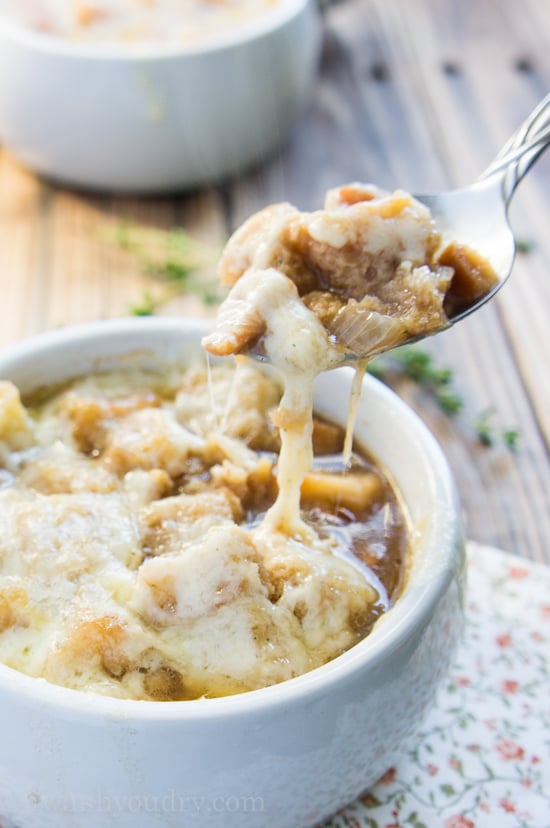 2. This Tomato Basil Tortellini Soup from FoodieCrush is simply gorgeous.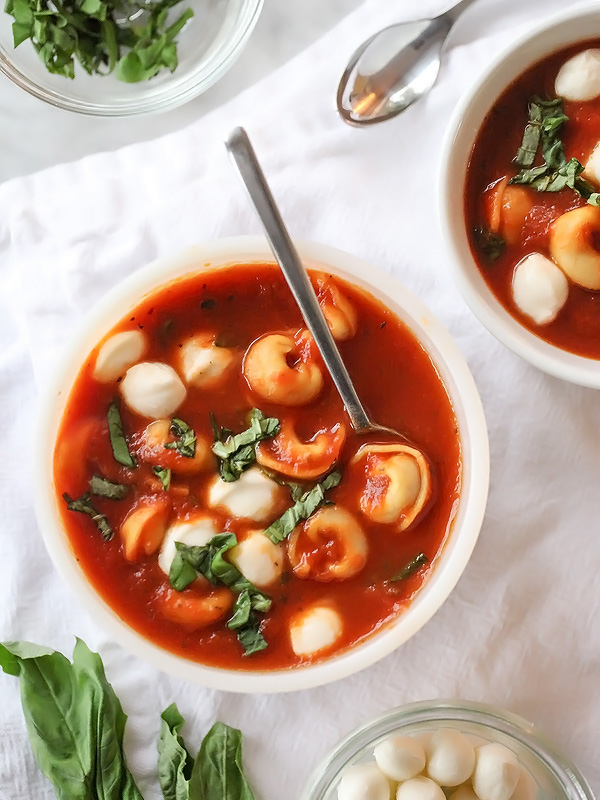 3. This Classic Egg Drop Soup is a favorite in our house.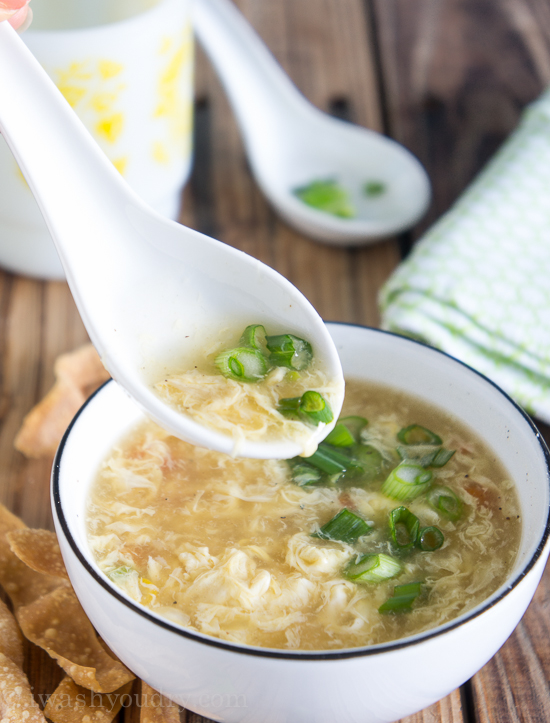 4. This Cauliflower and Celery Root Soup from Cooking and Beer looks like a delicious meatless winner!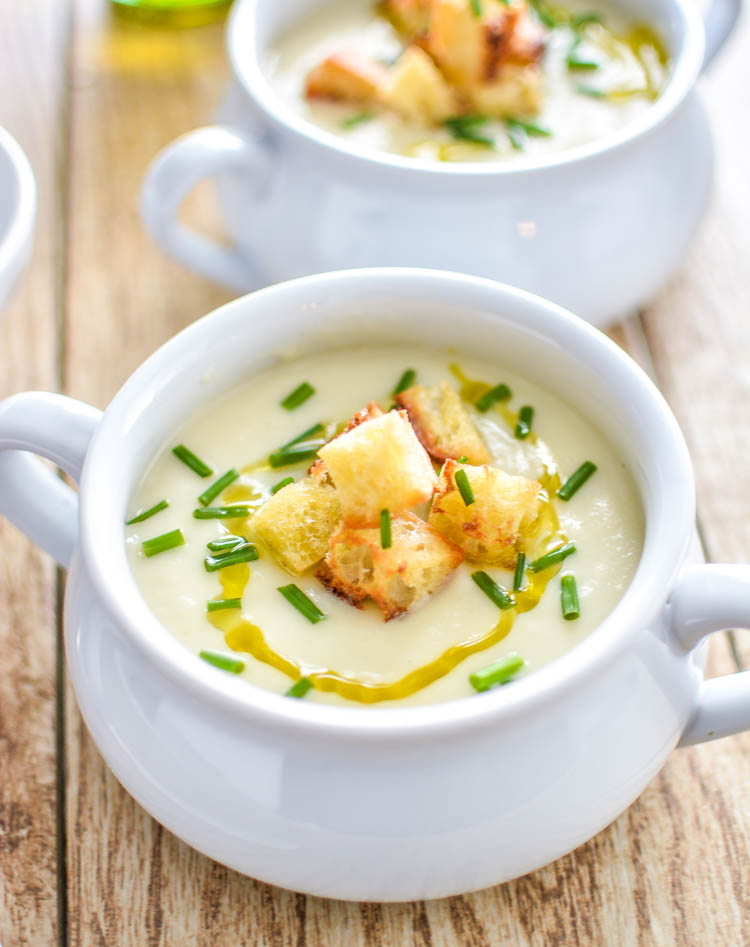 5. Your family will devour this Chicken Parmesan Soup.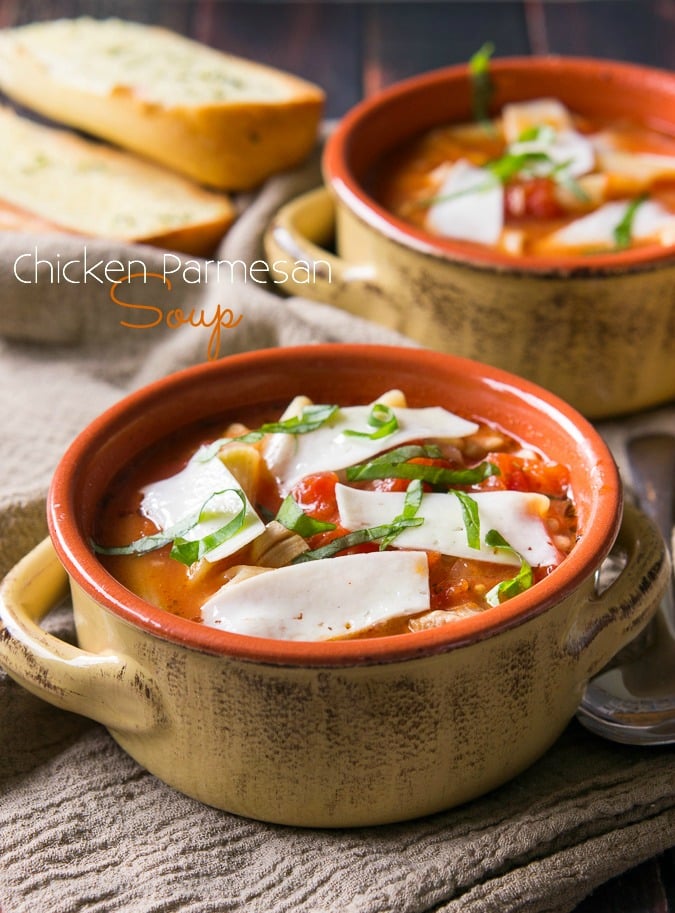 6. I'm loving this Lighter New England Clam Chowder from Gimme Some Oven.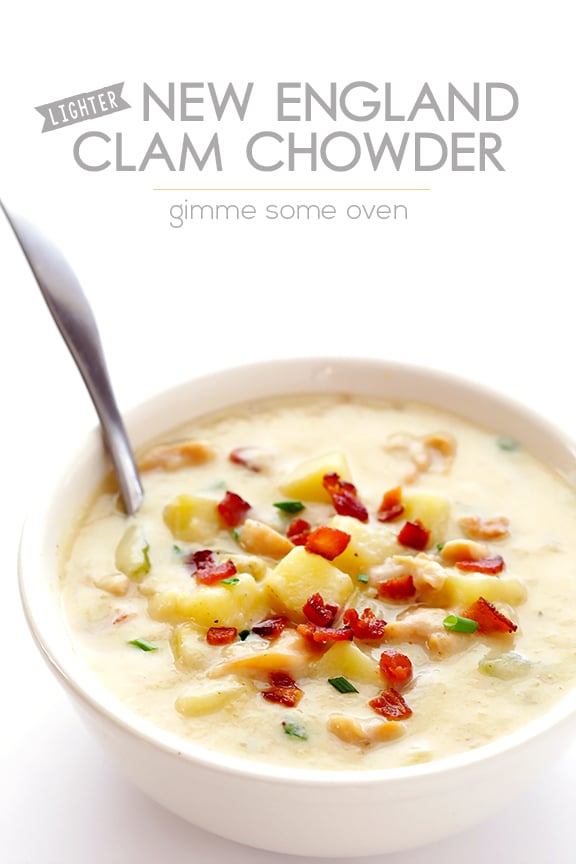 7. This Creamy Potato Soup from The Girl Who Ate Everything is made in the slow cooker!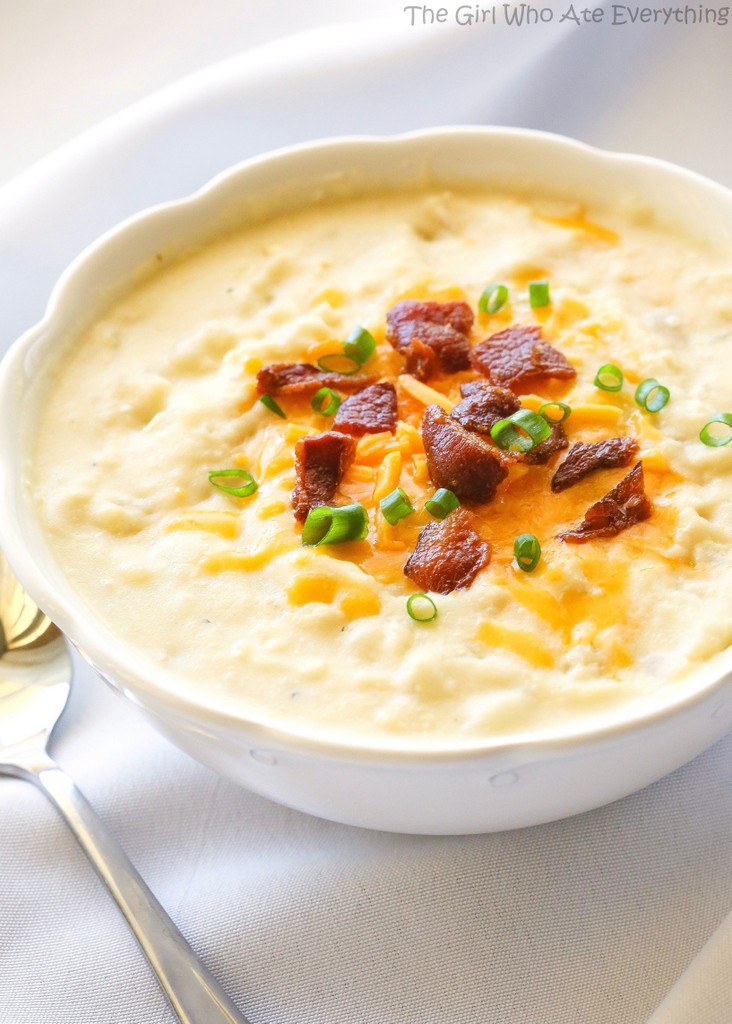 8. This Cheesy Chicken Enchilada Soup is a fantastic copy cat recipe that is sure to please.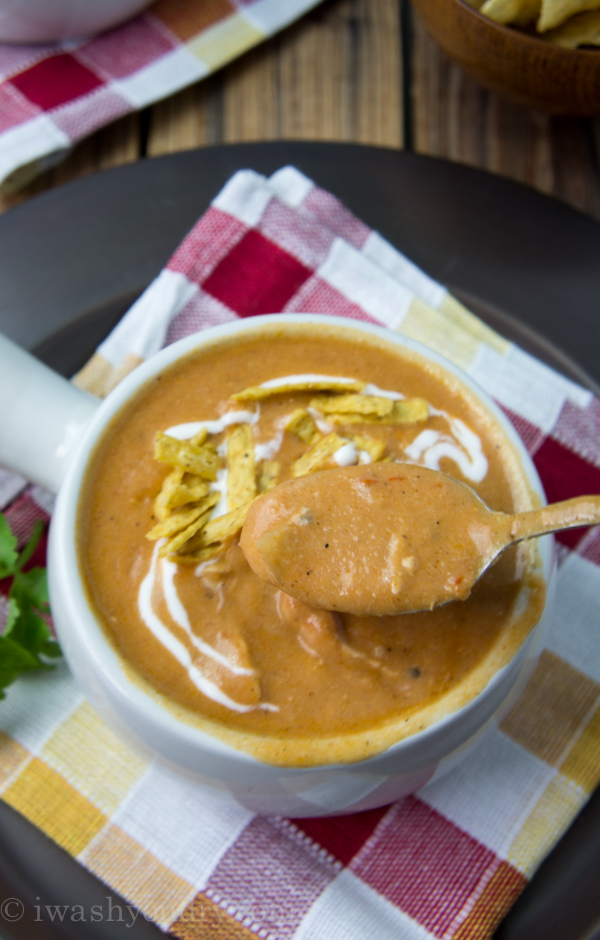 9. Totally in love with this Slow Cooker Bacon Cheeseburger Soup from Neighbor Food. There's tater tots in there!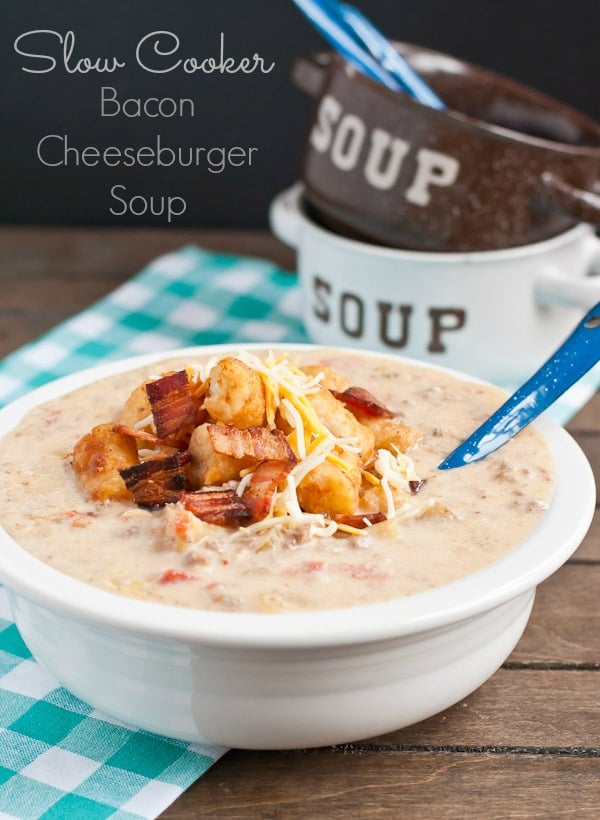 10. This Lasagna Soup Recipe from Center Cut Cook is one I have made several times, and it's always a winner.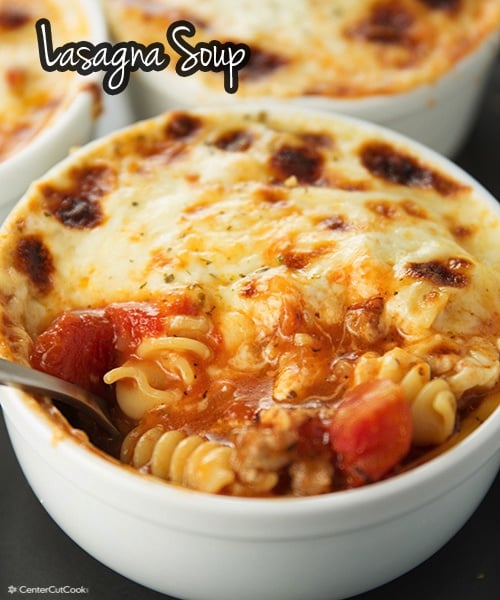 Hopefully these soup recipes will warm you up so you can make it through till spring time!
Make sure you don't miss a thing! Follow I Wash You Dry here:
FACEBOOK | PINTEREST | GOOGLE+ | TWITTER | INSTAGRAM | BLOGLOVIN