These tasty little Buffalo Chicken and Blue Cheese Sliders make for a quick and easy lunch or dinner!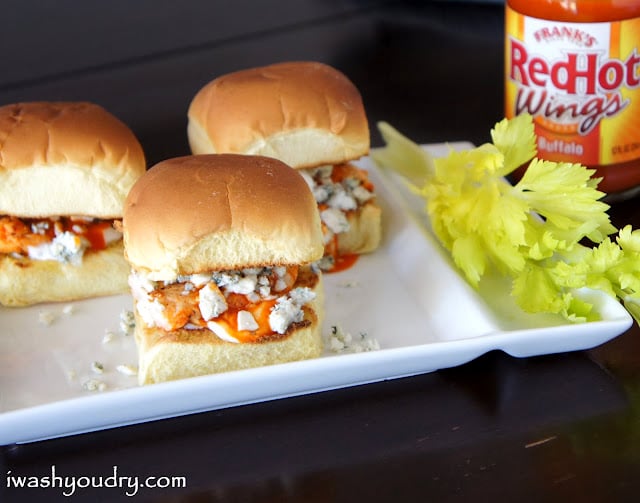 Buffalo Chicken Sliders Recipe:
Start by pounding some chicken tenders to an even thickness by using a heavy rollin pin or meat mallet.
Season with salt and pepper
Pour some buffalo wing sauce over the chicken.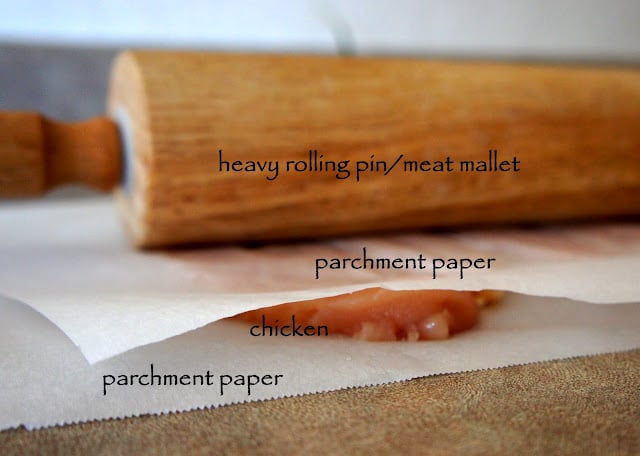 How To Grill Chicken Sliders
Once your chicken is seasoned, heat up the grill and grill the chicken until cooked through. Let the chicken rest under a sheet of foil for about 5 minutes.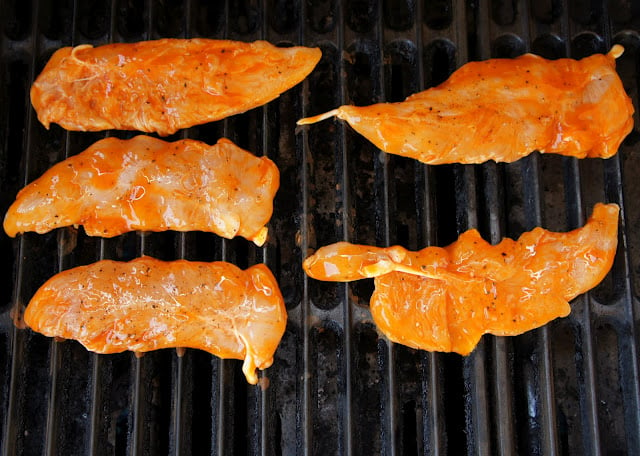 This sandwich is no joke.It comes together fast, and is packed full of great bold flavors. If you're a lover of buffalo chicken wings, this has your name written all over it.
Here is the debate that happens between me and The Man when it comes to our wings.
Ranch or Blue Cheese?
In the case of this little slider, I did the un-thinkable.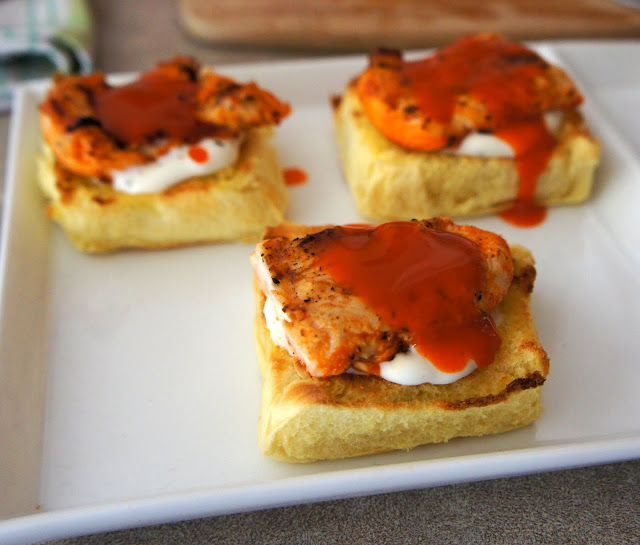 Ranch Dressing with Blue Cheese
I'm using both ranch dressing with some crumbled blue cheese on top. It's the best of both worlds!
PRO TIP: Make sure you toast your slider buns to give the sandwich a great texture!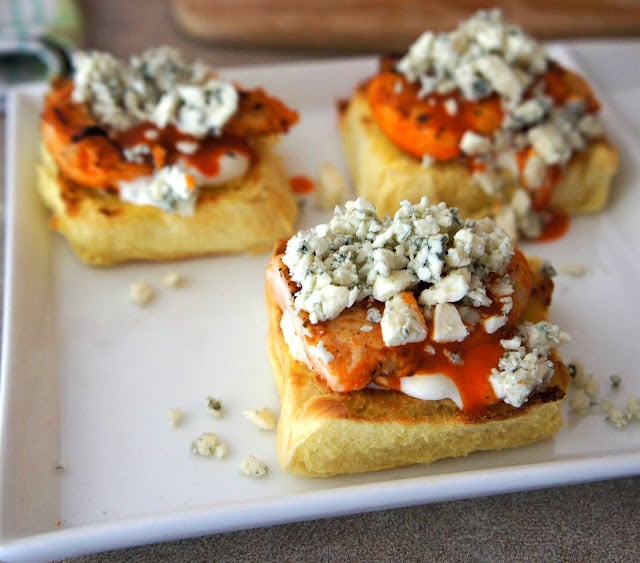 The ranch adds a creamy base, while the blue cheese kicks up the flavor to full gear deliciousness. The chicken is not only marinated in Frank's RedHot Wing Sauce, it's also smothered in between the ranch and blue cheese for an extra boost of finger lick'n good heat.
These little sliders are perfect for this summer. Blasting the heat in your mouth, and leaving you begging for more.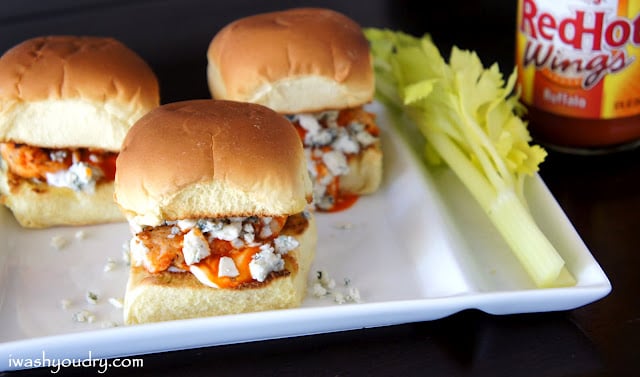 Buffalo Chicken and Blue Cheese Sliders
Buffalo Chicken and Blue Cheese Sliders are the perfect family dinner!
Ingredients
6

boneless skinless chicken tenders

1/2

cup

Frank's RedHot Wing Sauce

,

or similar; divided

12

dinner rolls

3

tbsp

butter

1/4

cup

ranch dressing

1/2

cup

crumbled blue cheese
Instructions
Take the chicken tenders and lay them on top of a piece of parchment paper. Cover with another sheet of parchment paper, and using a heavy rolling pin or the flat side of a meat mallet, pound the chicken till they are all an even thickness (around 1/4 inch thick) *this does two things- it helps the chick to cook evenly, and makes it more juicy

Season the chicken with salt and pepper to taste, then pour the Wing Sauce on top of the chicken (reserving 3 tbsp of sauce for later), and let sit for at least 15 minutes in fridge.

Heat grill to medium and spray the grill rack with a non-stick spray. Grill the chicken on both sides for 3-5 minutes (should cook quickly and evenly since they are pounded thin) or until internal temperature reaches 165 degrees F. Remove from grill and loosely cover chicken with tin foil while you prepare the rest of the sandwich.

Turn your oven's broiler on to high. Cut the dinner rolls in half and spread each cut side with butter. Lay cut side up on a baking sheet and place under the broiler for just a minute or two until the rolls get slightly browned and delicious.

Layer the sandwich like this: bottom of roll, a dollop of Ranch dressing, half of a chicken tender, a teaspoon of Wing Sauce, a tablespoon of blue cheese and the top bun.

Repeat for the remaining sliders.
Nutrition
Calories:
215
kcal
|
Carbohydrates:
20
g
|
Protein:
10
g
|
Fat:
10
g
|
Saturated Fat:
4
g
|
Cholesterol:
30
mg
|
Sodium:
719
mg
|
Potassium:
159
mg
|
Fiber:
2
g
|
Sugar:
1
g
|
Vitamin A:
139
IU
|
Vitamin C:
1
mg
|
Calcium:
109
mg
|
Iron:
2
mg
Keywords:
blue cheese, Chicken, dinner rolls, hot sauce, ranch dressing