Did you have a great Mother's Day?
I sure did! I was spoiled with breakfast in bed which included my glorious Buttermilk Syrup, fluffy pancakes, and a delicious mango parfait. Then my 4 little munchkins surrounded me in bed and showered me with colorful pictures, cards, macaroni necklaces, and of course hugs and kisses.
An added bonus…I didn't have to do the dishes all. day. long!
So now that Mother's Day has come and pass, time to start prepping for Father's Day!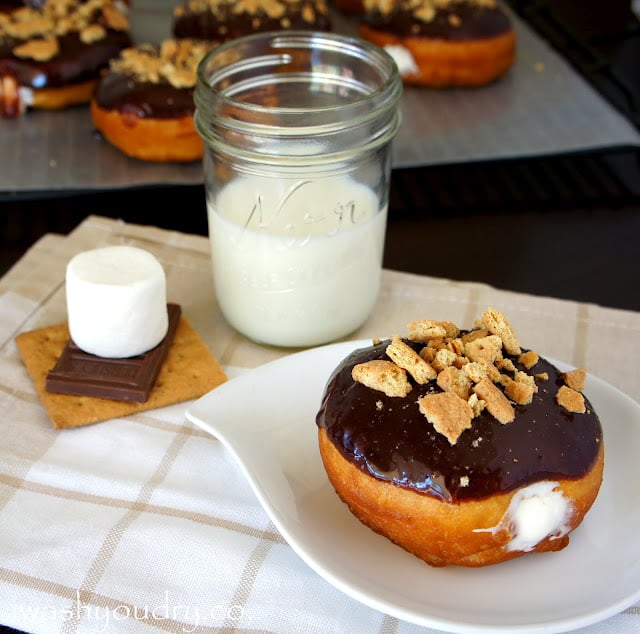 I am a firm believer that Father's Day should be before Mother's Day. That way we can totally make a big deal about the dad's, and then the dad's have to turn around and out-do us for Mother's Day!
Makes sense to me.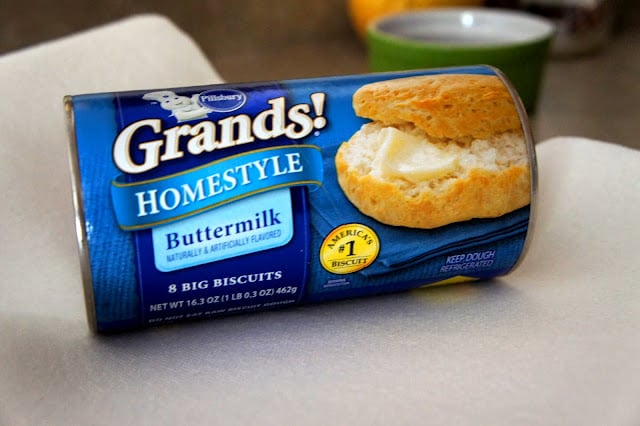 But since I'm sure a man invented the calendar and all the special holidays… we have Father's Day after Mother's Day.
What are ya gonna do?
How about make doughnuts? And not just any doughnuts…fried doughnuts.
Cause don't all men love doughnuts?
These are simple doughnuts to make since we start with just some jumbo sized dinner rolls out of a tube. They fry up nice and fluffy on the inside, and golden brown and crispy on the outside.
My favorite kind of doughnut is a filled doughnut. These doughnuts are incredibly easy to fill. Just whip up some cream cheese, marshmallow fluff, and powdered sugar, and fill up a pipping bag fitted with a round tip. Poke the side of the doughnut with the tip and squeeze in the filling.
Done!
Making a chocolate glaze to go on top is even easier! Heat up just a tiny bit of milk, and pour it on top of some chocolate, add just a little powdered sugar, and whisk until smooth.
Dip the tops of the filled doughnuts into the chocolate, and then sprinkle with some crushed graham crackers. How easy is that!?
These doughnuts are easy to whip up, and disappear quicker than you can say S'mores Doughnuts! The inside is gooey and creamy like the inside of a roasted marshmallow.
Serve these for breakfast or for a sweet dessert. Either way, just make them, they are soooo good!
Put these on your list of things to make for Father's Day… trust me, he'll love you for it!
Make sure you don't miss a thing! Follow I Wash You Dry here:
FACEBOOK | PINTEREST | GOOGLE+ | TWITTER | INSTAGRAM | BLOGLOVIN