It's National Chocolate Chip Day!
Did you know that?
Well, now you do!  I want all you guys to add a link in the comment section with your favorite Chocolate Chip recipe, or just tell me about it!
Since it's strawberry season, I can't help but buy pounds and pound of strawberries, they are so juicy and flavorful, and not to mention cheap! Hello!
So for National Chocolate Chip Day, I created the perfect combination…
Strawberry stuffed Chocolate Chip Cinnamon Cookies!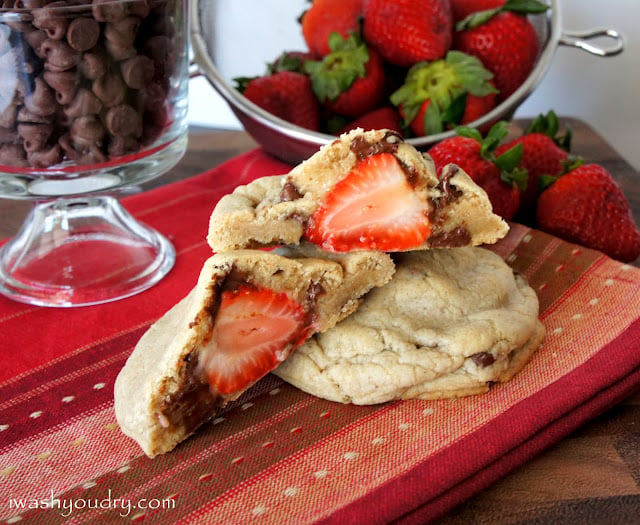 There is cinnamon pumped into these cookies which bring out a warm and inviting taste and smell!
Of course these cookies are filled to the brim with chocolate chips.
I caught my two year old sneaking these chocolate chips when she thought I wasn't looking.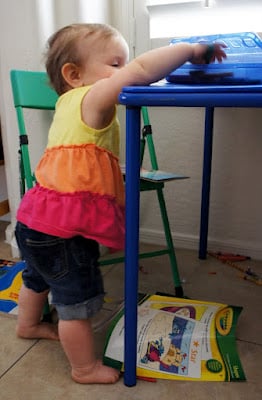 As I was saying earlier, I totally pumped these cookies full of cinnamon. It's a must, the aroma of cinnamon burst into the air and really pops in your mouth.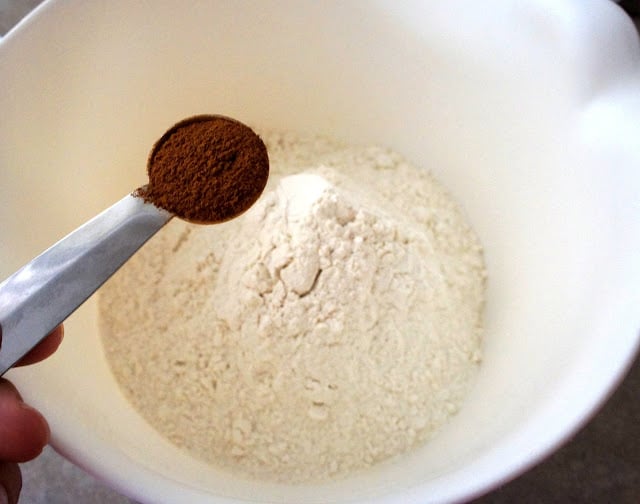 Make sure you cut the tops off the strawberries… that would be an interesting surprise if you forgot.
These are huge cookies. In order to stuff a full strawberry into the center, it's going to have to be, right?
But that's ok. Because it's a full strawberry…inside of a cookie…and that's awesome.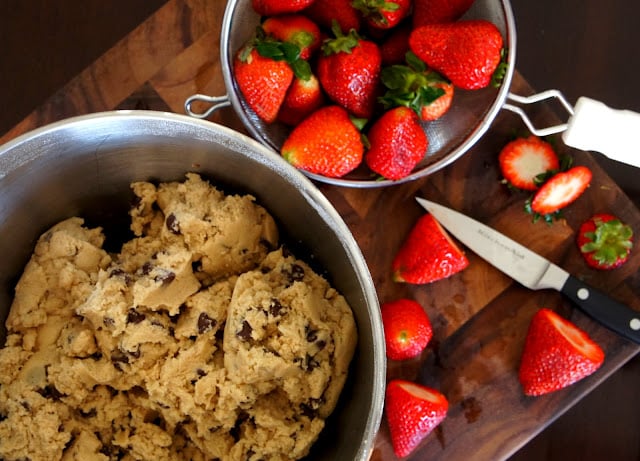 When you're picking your strawberries, just maybe try and get ones that are a little on the smaller side.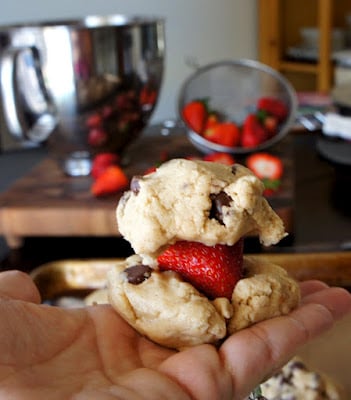 A little cookie dough on the bottom, strawberry in the center, and a little more cookie dough on top. Use your hands to cup the cookie dough and pinch around the sides to fully enclose the strawberry.
I could only get 6 cookies on a baking sheet at a time.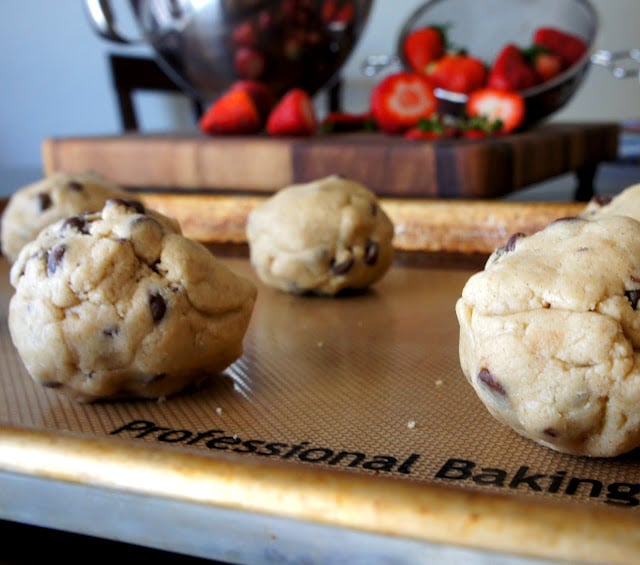 Once they're cooked, you'll have some plump and tasty cookies.
The inside is juicy and everything you'd expect from a strawberry. But when surrounded by a chocolate chip cinnamon cookie, it's incredible.
I want to know your favorite Chocolate Chip recipe!! Tell me, tell me!!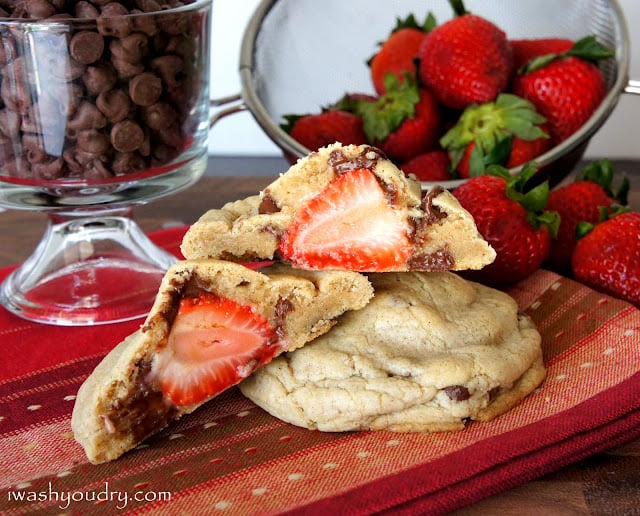 Strawberry stuffed Chocolate Chip Cinnamon Cookies
Delicious cookies filled with plump juicy strawberries!
Instructions
Heat oven to 350 degrees F.

In a large bowl (or using your stand mixer) combine butter, white sugar, and brown sugar, and beat with an electric mixer until creamy and fluffy. Slowly add the eggs, and vanilla, and continue to mix until combined.

In a separate bowl combine the flour, cinnamon, salt, and baking soda. Slowly add the dry flour ingredients to the wet ingredients, still beating until the cookie dough forms. Add the chocolate chips and fold them into the dough.

Take a small amount of cookie dough and place it in one hand, top with a fresh strawberry, and then top with another small amount of cookie dough. Using your hands, carefully cup around the cookie dough to enclose the strawberry, pinching the sides as you go.

Bake for 11-12 minutes or until the cookies is done to your liking. Let cool on the cookie sheet for 3 minutes before removing to a wire rack to cool completely.

These are very large cookies, enjoy!
Nutrition
Calories:
258
kcal
|
Carbohydrates:
37
g
|
Protein:
3
g
|
Fat:
11
g
|
Saturated Fat:
7
g
|
Cholesterol:
36
mg
|
Sodium:
232
mg
|
Potassium:
47
mg
|
Fiber:
1
g
|
Sugar:
23
g
|
Vitamin A:
281
IU
|
Vitamin C:
4
mg
|
Calcium:
28
mg
|
Iron:
1
mg
Keywords:
chocolate chips, Cinnamon, Cookies, strawberry