This 2 Ingredient Magic Shell is made of coconut oil and chocolate! It's smooth, silky, and hardens perfectly over ice cream.
Simple, cost-effective, and customizable, making your Magic Shell at home can be a fun and rewarding experience. Plus, you can say goodbye to unwanted additives or preservatives that you might find in store-bought versions!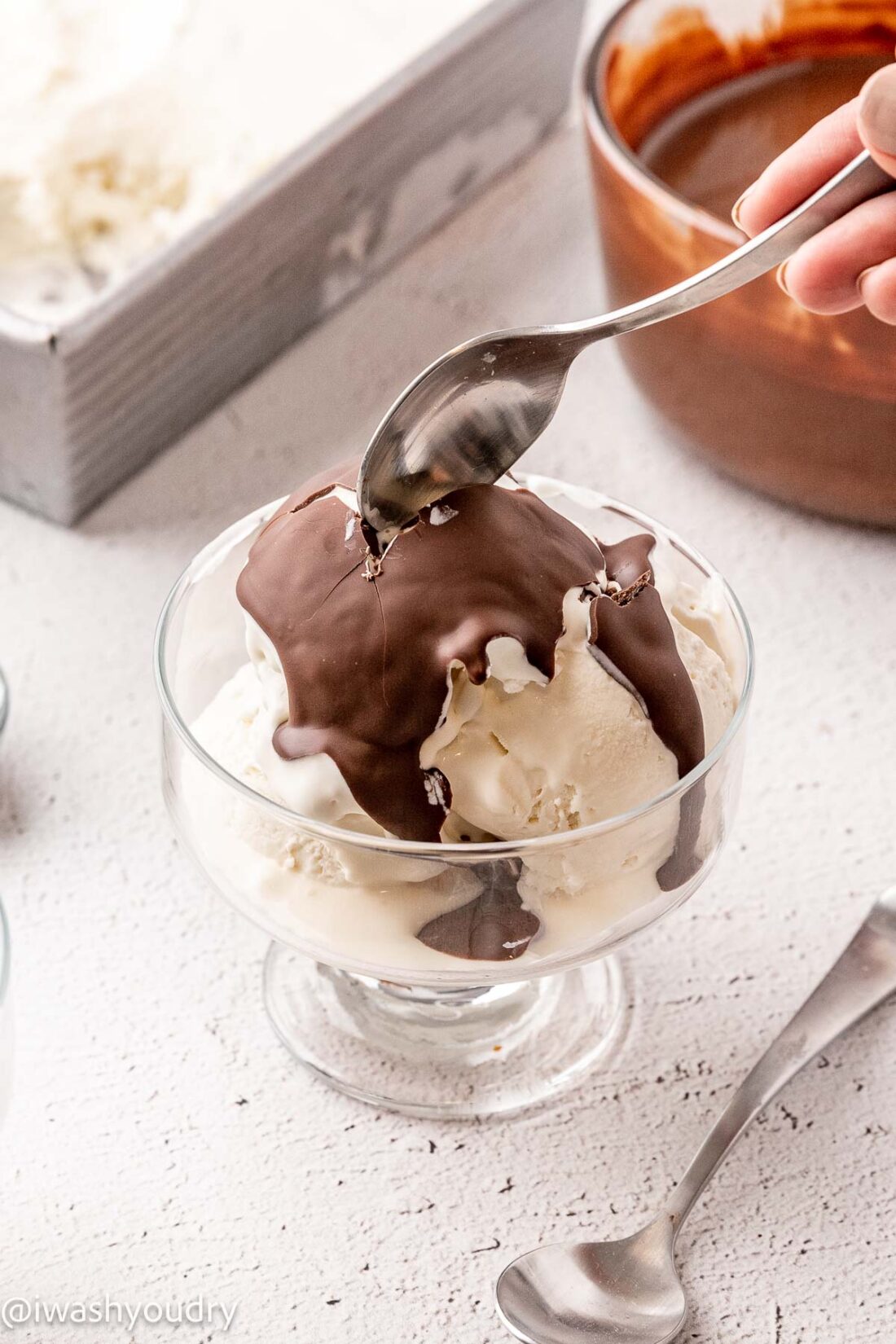 Homemade Magic Shell
Magic Shell is a dessert topping that is in liquid form, and when put in contact with something cold or frozen it hardens "Magically" into a chocolate shell. It's made with chocolate (of course), and coconut oil, which has the ability to solidify at temperatures below 76 degrees F.
Coconut oil is very neutral in flavor, so it works well in this recipe. However, if you have a coconut allergy, you could also try using palm oil in it's place. Organic Palm oil is a little more savory in flavor, but still fairly neutral and should work great.
How Does Magic Shell Work?
The magic in a Chocolate Magic Shell Recipe is all about science! The shell forms due to the contrast in temperatures between the warm topping and the cold ice cream. As soon as the warm, liquid chocolate hits the cold ice cream, it solidifies into a thin, crackly shell, creating a unique texture that pairs perfectly with the creamy treat below.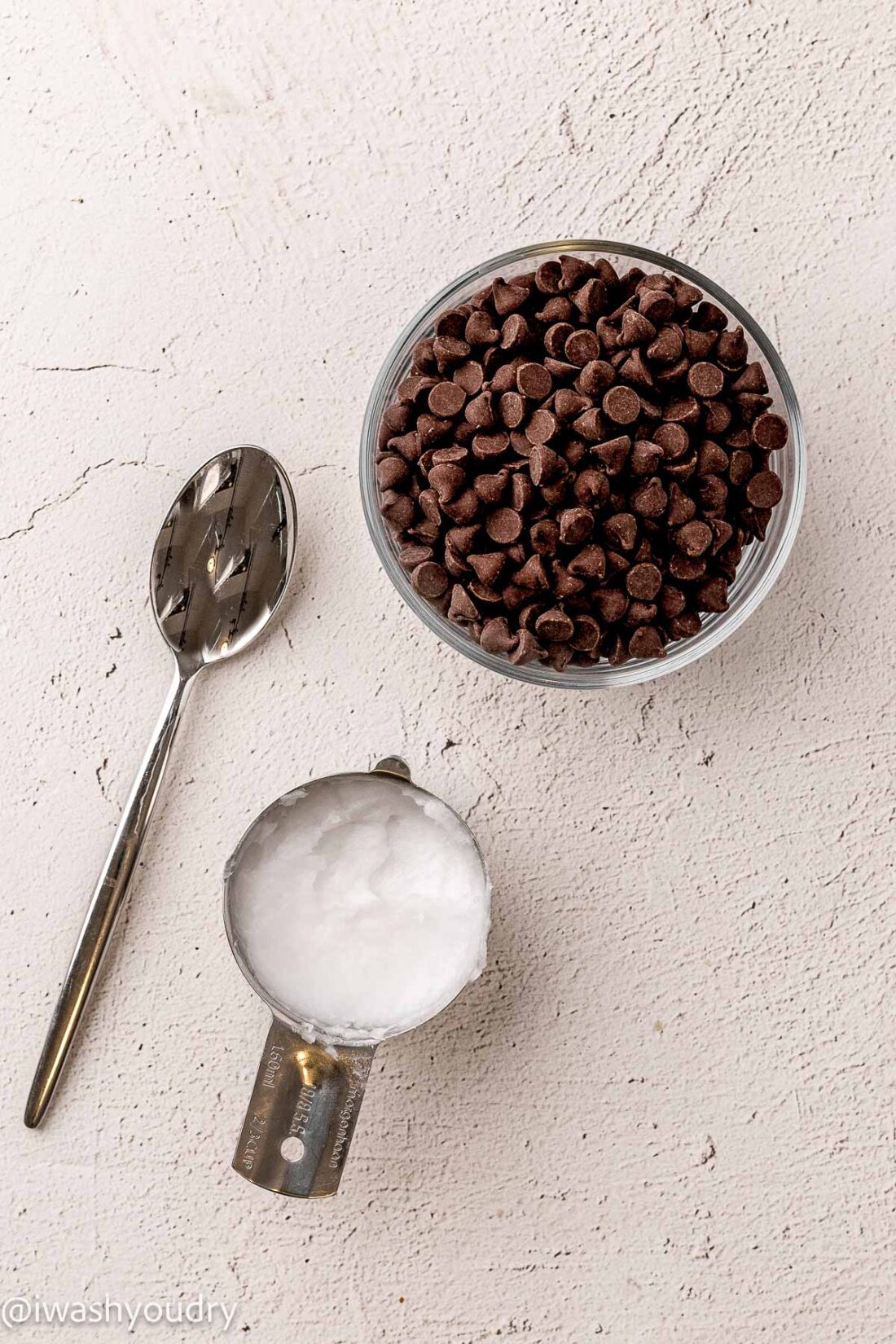 Ingredients for Your Chocolate Ice Cream Topping
Ready to make a Homemade 2 ingredient magic shell? Here's what you'll need. As always, the correct measurements are found in the recipe card below.
Semi-sweet chocolate chips
How to Make Your Homemade Magic Shell
This recipe is so easy! It's a microwave magic shell recipe, so it's no fuss and uses only one bowl.
Combine Chocolate and Coconut Oil
In a large (microwavable) measuring cup or bowl combine the coconut oil and chocolate chips.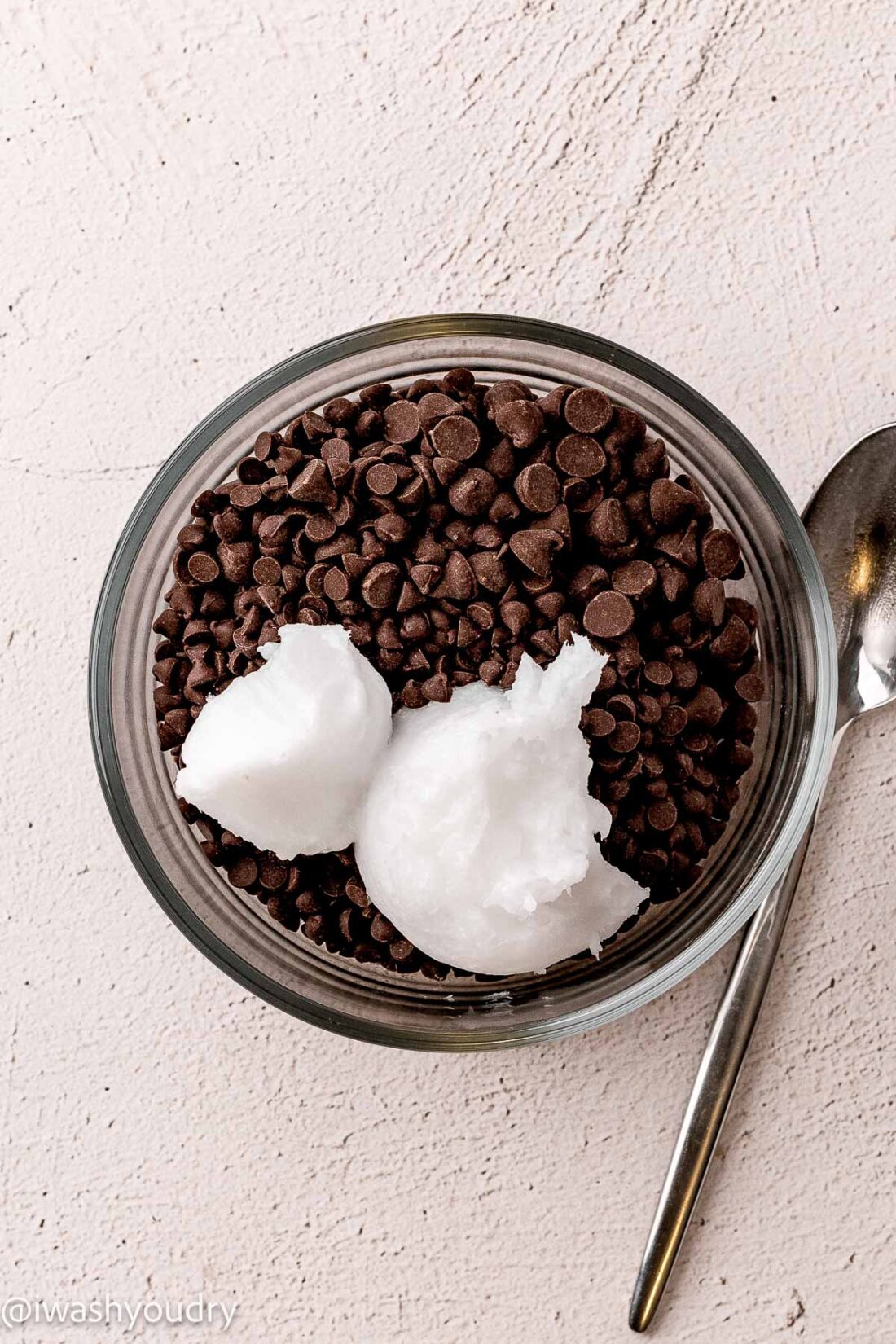 Melt Together
Microwave in intervals of 30 seconds at 50% power, stirring in between until smooth.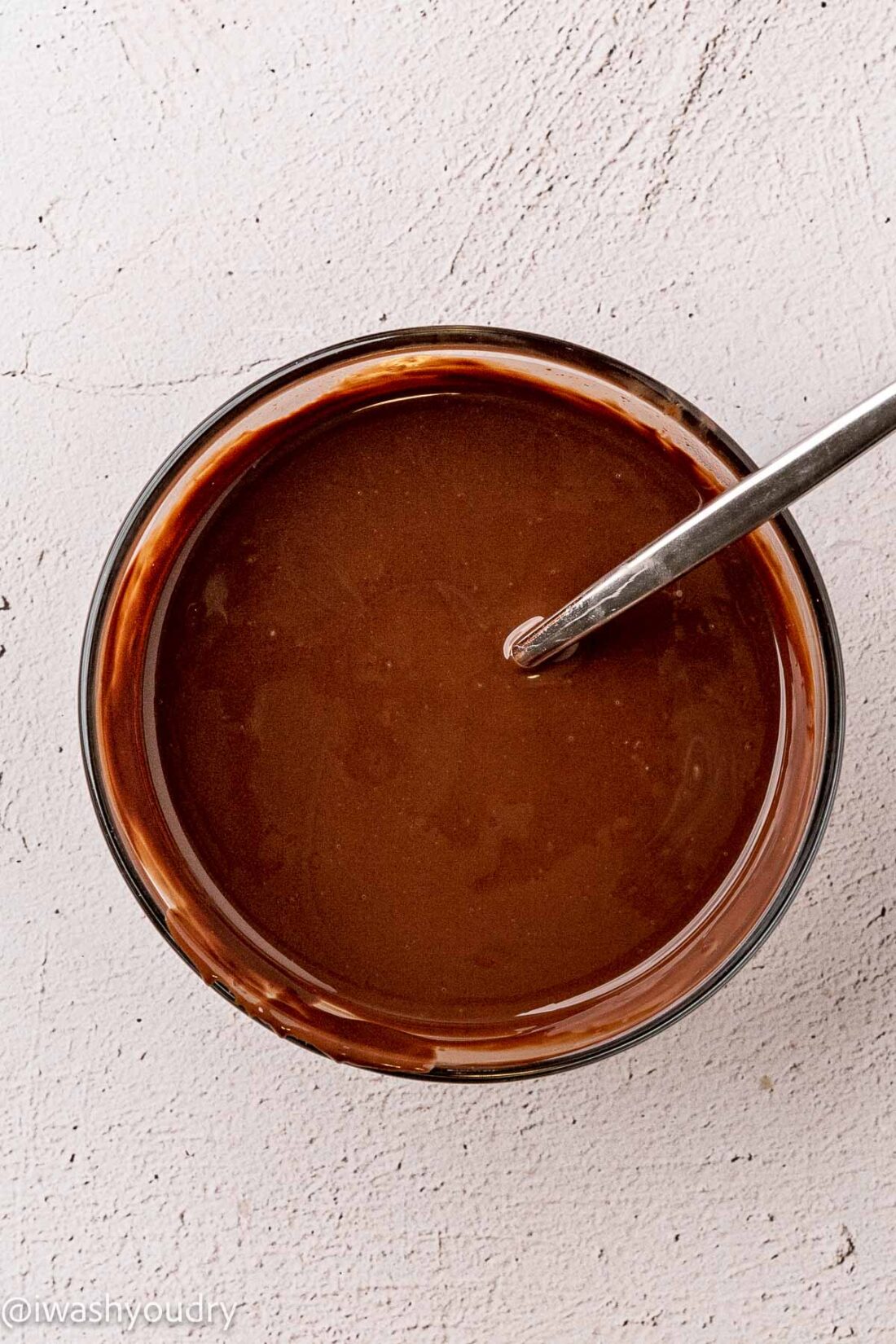 Pour it over your favorite super-cold ice cream and watch the magic happen!
Why is Magic Shell So Good?
When we talk about Magic Shell, it's not just about the taste—it's about the experience. The transformation from a warm liquid to a snappy shell upon touching your ice cream creates a fun and almost magical moment that truly elevates your dessert time.
This unique combination of textures is what makes Magic Shell so irresistible. The shell provides a delightful crunch, a stark contrast to the smooth, creamy ice cream underneath. Each spoonful is a perfect balance of creamy and crunchy, creating a sensory experience that is as satisfying as it is delicious.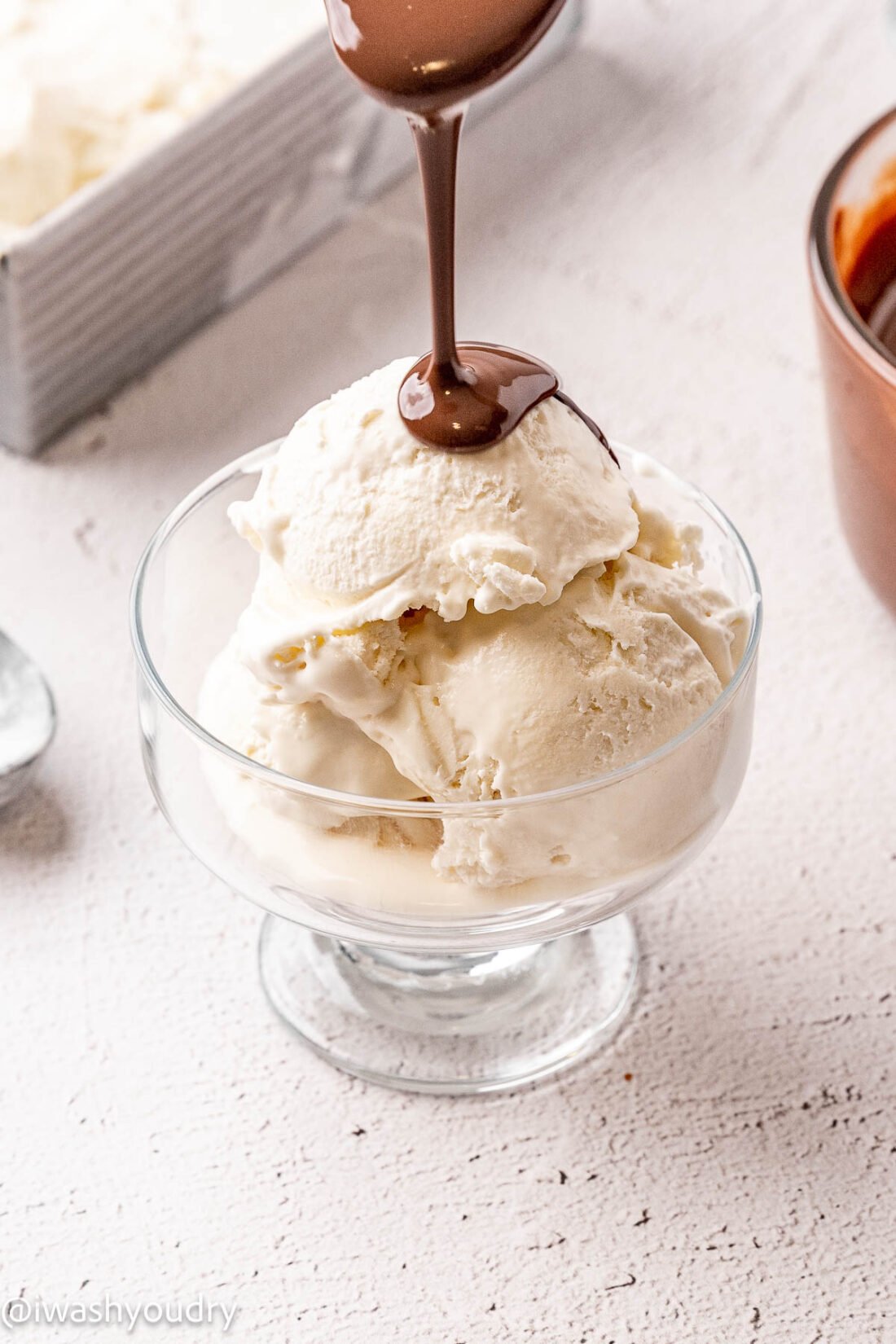 Variations and Substitutions
The beauty of this Chocolate Magic Shell Recipe is its versatility. You're not just limited to chocolate chips.
What Can I Use in Place of Coconut Oil?
In place of coconut oil, you could also use mild tasting palm oil.
What Can I Use in Place of Chocolate Chips?
Instead of semi-sweet chocolate chips, try mint, white, butterscotch, or any variety of chocolate chip you like!
Storing Your Homemade Magic Shell
You can store your Homemade Magic Shell at room temperature in a sealed container. I love using these easy sauce containers for drizzling.
If the mixture solidifies, simply reheat it in the microwave for a few seconds until it reaches a pourable consistency again. This topping can stay fresh for up to a month when stored properly. So, feel free to make a big batch and keep it handy for spontaneous ice cream indulgence!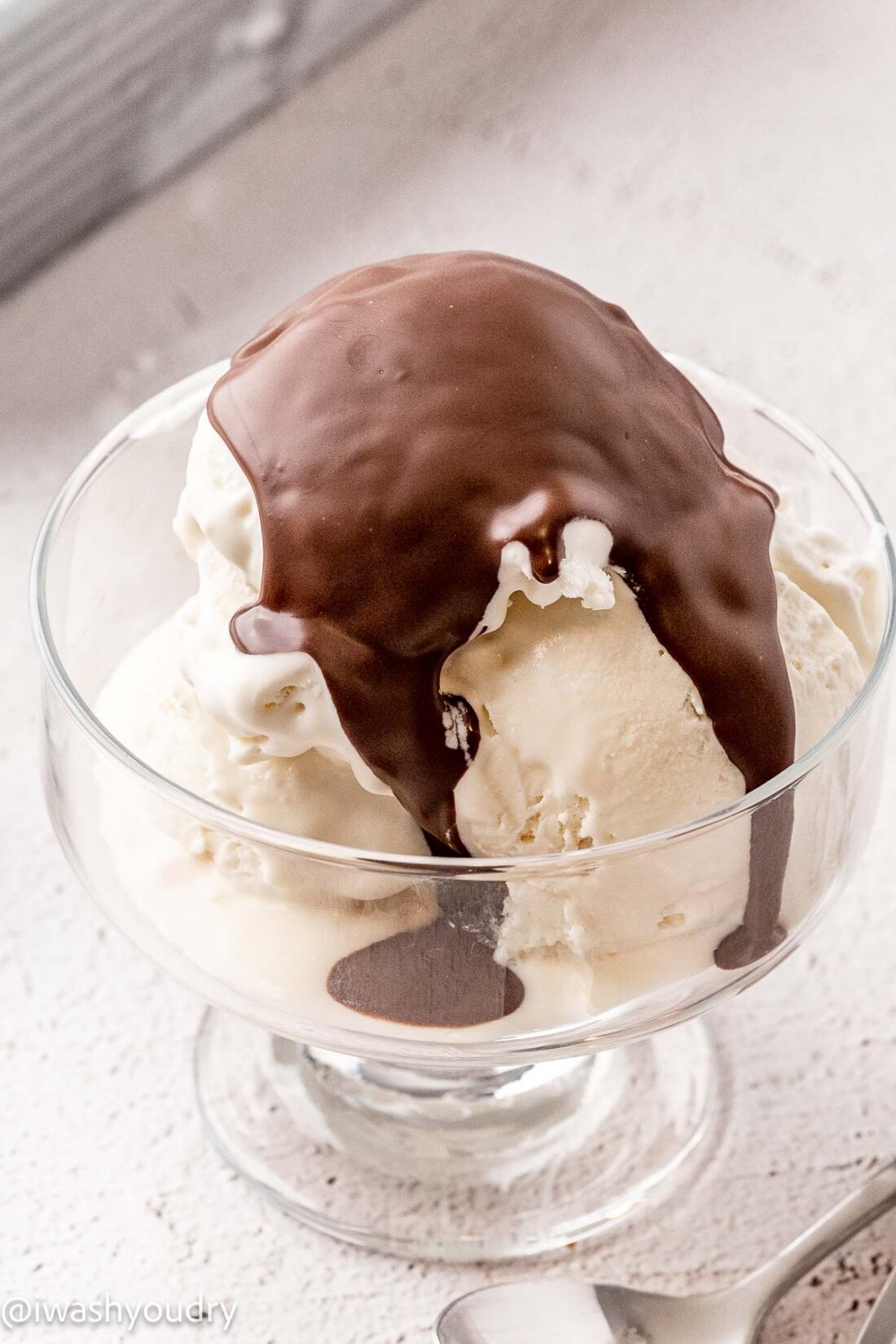 More Amazing Chocolate Recipes
Chocolate is a central part of happy living at our house! Life is about balance, and we love to have chocolate treat recipes handy. Here are a few of our favorites to try!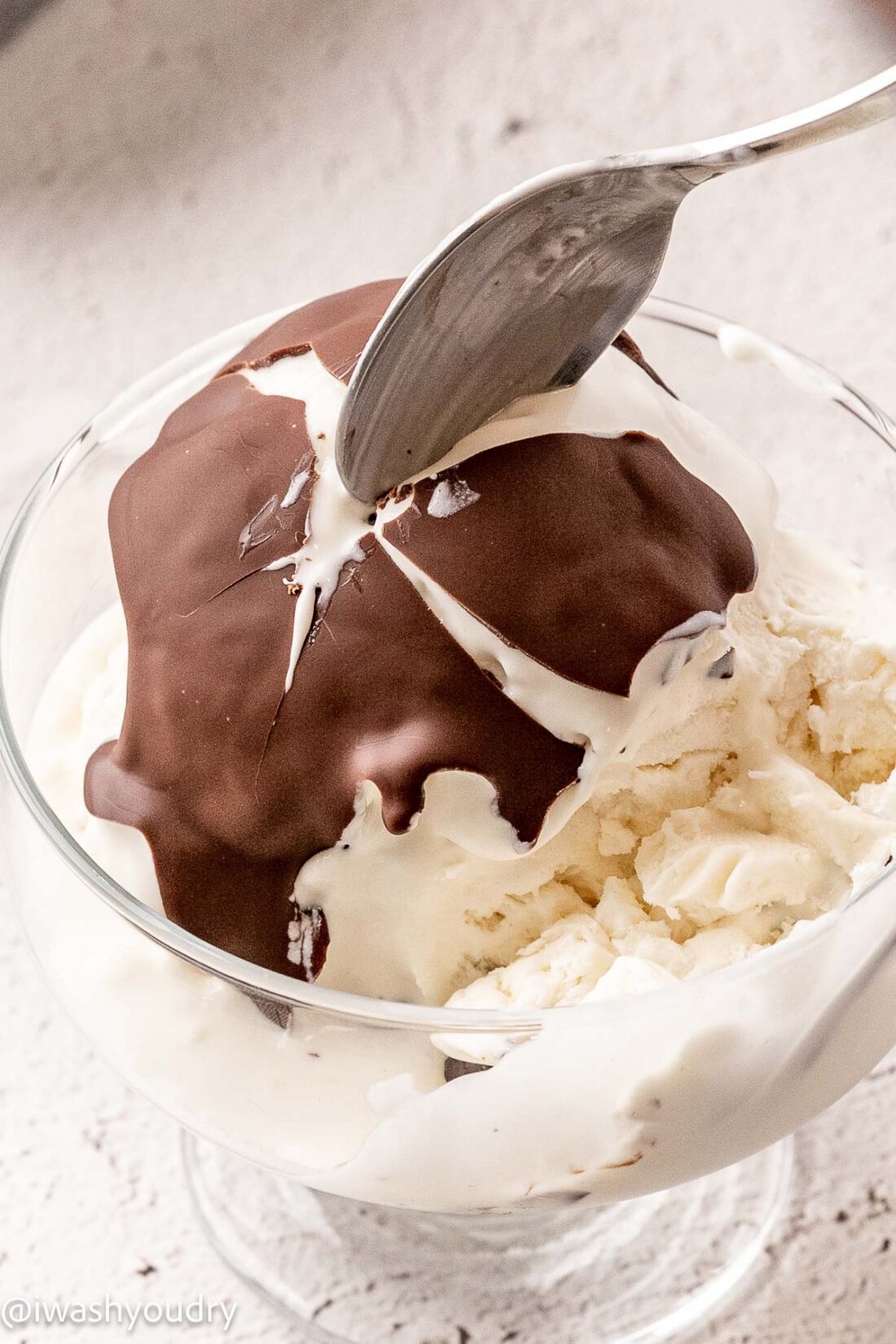 Making your own Homemade Magic Shell Ice Cream Topping is a simple and fun way to bring a bit of magic into your kitchen. So, go ahead and give it a try! The magic is just a scoop of ice cream away.
2 Ingredient Magic Shell
Magic Shell for much less than what you would pay for a tiny bottle of it at the stores.
Instructions
In a large (microwavable) measuring cup or bowl combine the coconut oil and chocolate chips.

Microwave in intervals of 30 seconds at 50% power, stirring in between until smooth. Took me 3 intervals to reach the perfect consistency.

Drizzle over ice cream and let sit for 30-45 seconds to harden.

Store in an air tight container at ROOM TEMPERATURE. (The Magic Shell may harden slightly, but just microwave for a few seconds till it is liquid again.)
Nutrition
Calories:
242
kcal
|
Carbohydrates:
15
g
|
Protein:
2
g
|
Fat:
20
g
|
Saturated Fat:
14
g
|
Cholesterol:
2
mg
|
Sodium:
3
mg
|
Potassium:
161
mg
|
Fiber:
2
g
|
Sugar:
10
g
|
Vitamin A:
14
IU
|
Calcium:
18
mg
|
Iron:
2
mg
Keywords:
Chocolate, coconut oil, shell