Rich & creamy, light & fluffy and bursting with that sweet candy cane freshness, this White Chocolate Peppermint Cheesecake is the perfect treat this Christmas!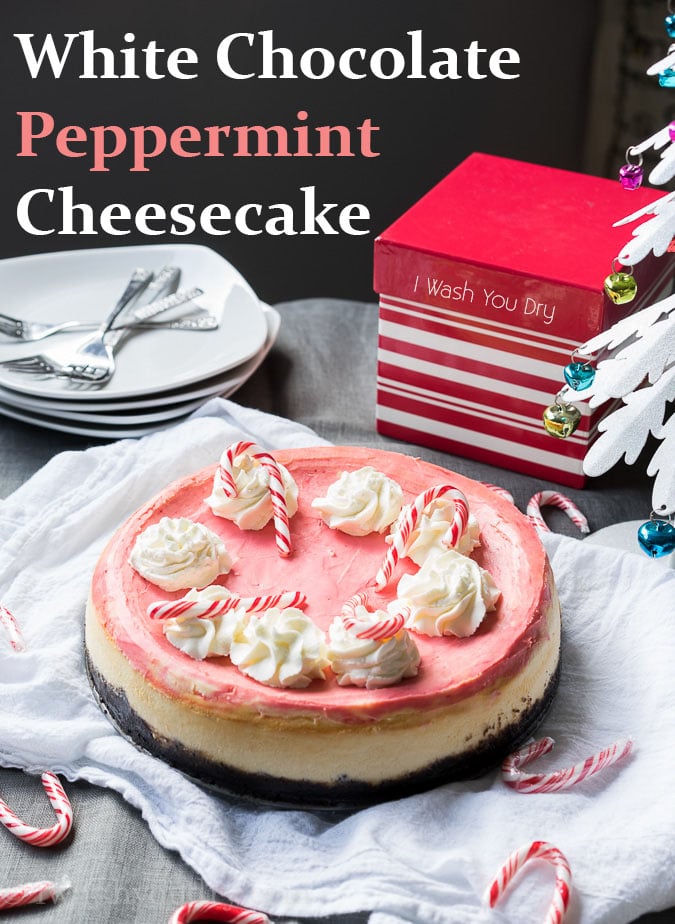 I saw my life flash before my eyes yesterday and it looked a lot like one of those depressing Lifetime movies.
It all started when I told my 3 year old to go get her socks on so we could go to the store…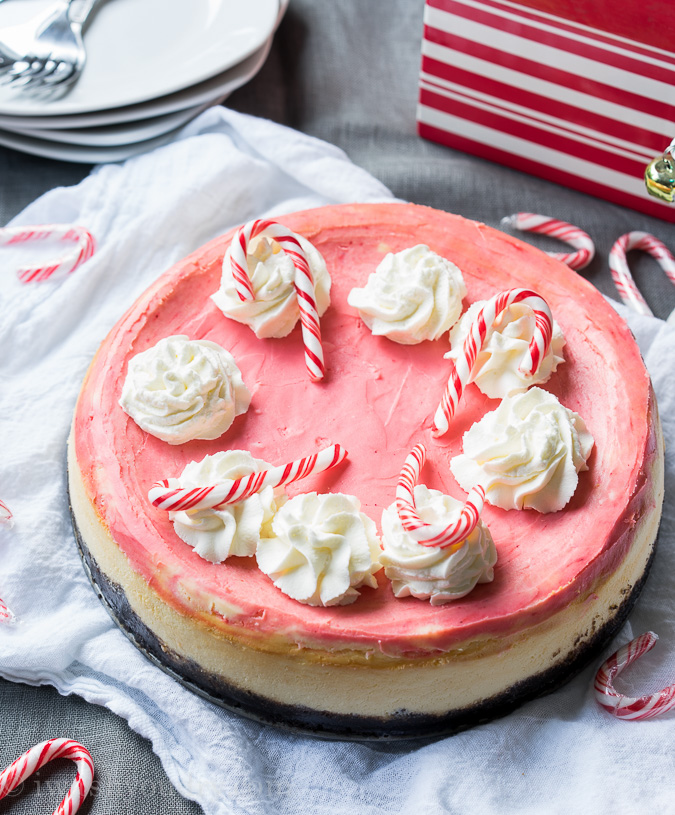 It was peacefully snowing early yesterday morning while we were all safety asleep in our beds. I woke up just like normal, but this time my little 3 year old was snuggled in bed with me. I kissed her cheek as I quietly slid out of the bed, so as not to wake her.
I got my older three kids ready for school, and spent the standard 15 minutes shoving them into their snow suits, gloves, hats and scarves before sending them off to school.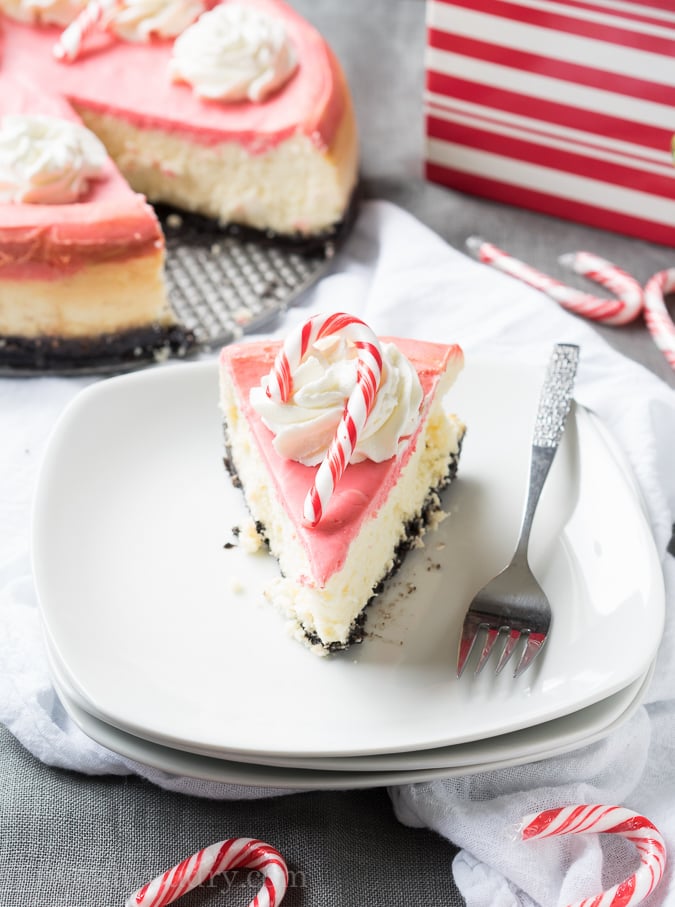 Once my little lady finally woke up we both got dressed and ready for the day. I had some errands to run, so I sent her to her room to get some socks on so we could proceed with the "15 minute stuffing her into her snow suit" debacle. I went to my room to get my socks on too.
I called to her and told her to hurry. (story of my life)
… silence.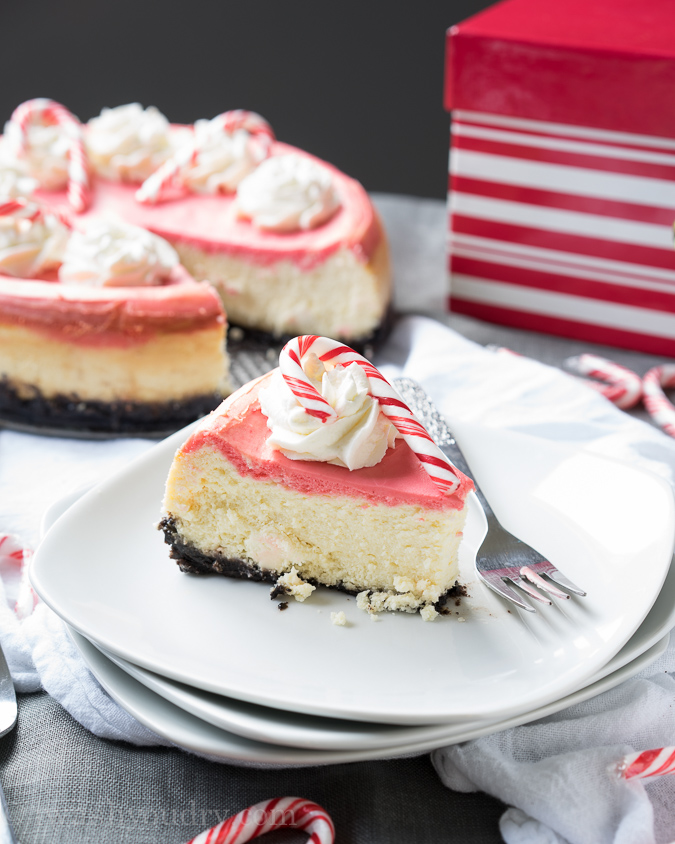 I waited a few seconds and called to her again. This time I started the count down.
3…
2…
…
Usually at this point she giggles and comes running out of her hiding spot, "ok, ok Mom!"
But I heard nothing.
1…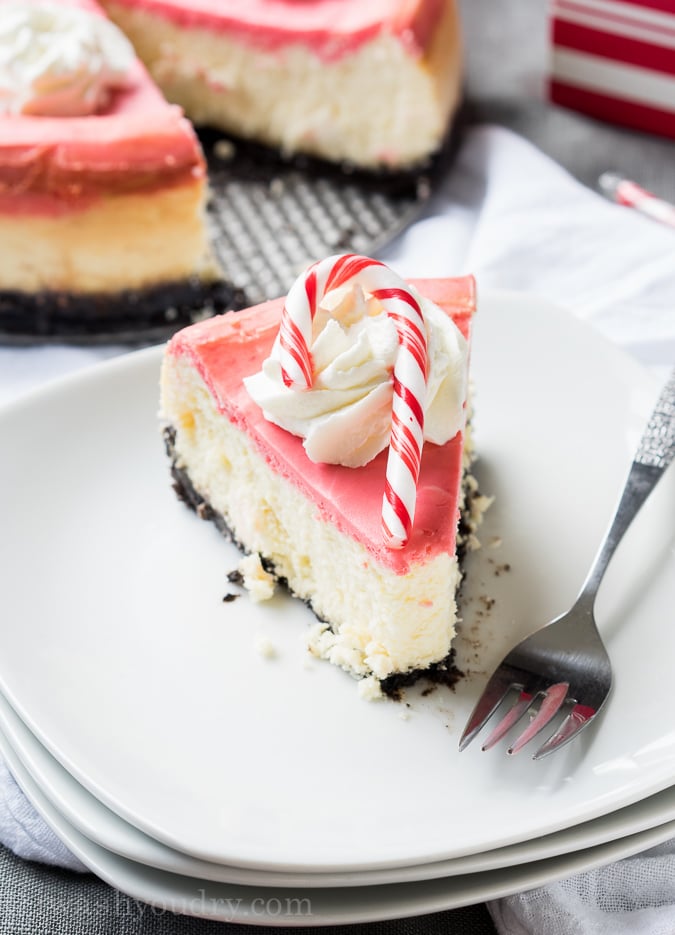 More silence.
Now I'm concerned so I walk into her room and call her name again and again because I don't see her anywhere.
Panic starts to set in as I dart from room to room in the house looking in her typical hiding spots. Nothing.
I glance at the front door and see that the deadbolt has been unlocked.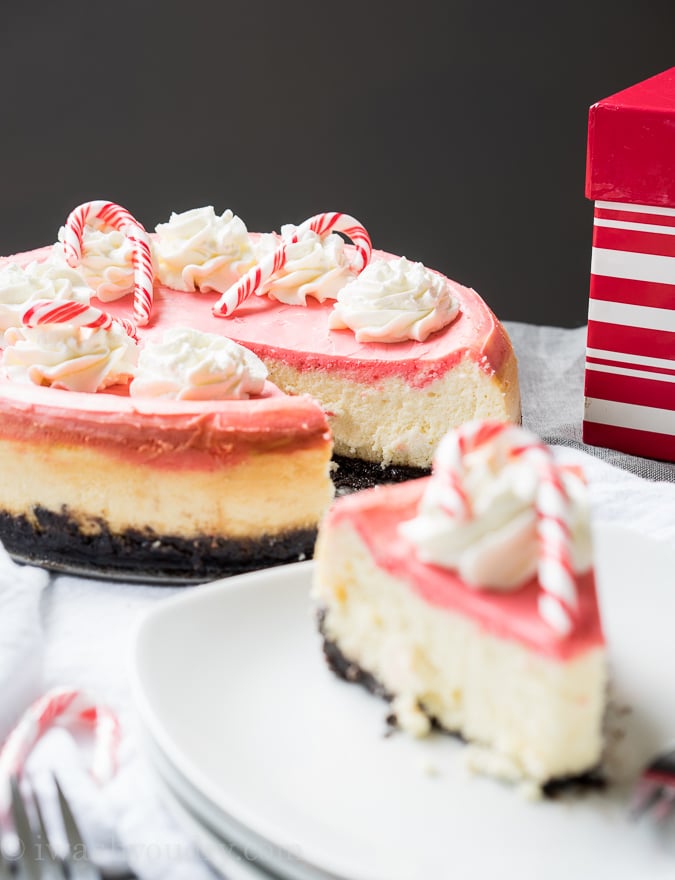 I throw on my boots and run out the door. I can see her little boot prints in the snow (thank goodness she put her boots on).
I follow her footprints to the end of the driveway where they disappear into the slushy street.
I scream her name, glancing repeatedly up and down the street, looking for any sign of movement. Nothing. I run down and around to the next street over, towards a playground that she likes to go to with her older siblings; yelling her name repeatedly until finally I could hear the faintest, "Mom…"
As I rounded the corner there she was. Standing in the middle of a slushy puddle (on the next street over) in her little pink boots. Hair covered in snow, no jacket on, and cold pink cheeks. I run to her as she runs to me. "Mom, I couldn't find you," she said as we embraced. She may have been outside for only a few minutes, but to me it felt like a lifetime.
She was totally fine, just a little cold. She was very proud of the fact that she didn't touch any snow with her hands (I constantly remind her not to do that because she always gets her little fingers soooo cold). But I definitely had a talk with her about not leaving the house without me.
I, on the other hand, was an emotional wreck and had a giant slice of this gorgeous White Chocolate Peppermint Cheesecake to take the edge off. What can I say, I'm a stress eater.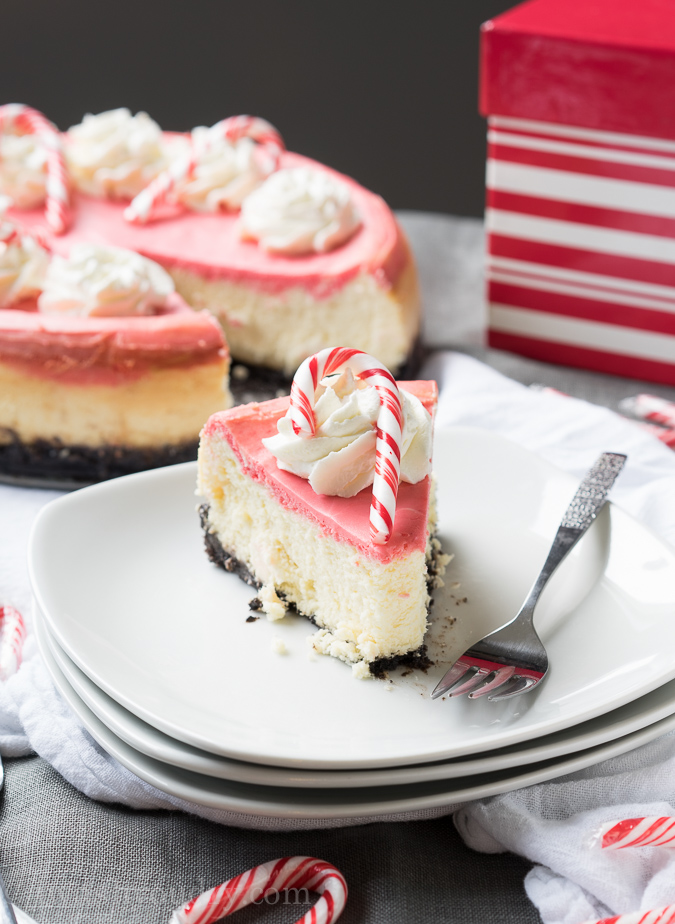 The base is a light and fluffy white chocolate cheesecake, with a top layer of peppermint so it doesn't over power, but brings a festive and refreshing bite. The crust is made with Oreos and I even added a simple peppermint enhanced whip cream to serve on top. It's a delightful cheesecake that will bring lots of "oohs and ahhs" to the table.
It will even attract most naughty 3 year olds.
Make sure you don't miss a thing! Follow I Wash You Dry here:
FACEBOOK | PINTEREST | GOOGLE+ | TWITTER | INSTAGRAM | BLOGLOVIN
White Chocolate Peppermint Cheesecake
A rich and creamy dessert with that sweet candy cane flavor is this White Chocolate Peppermint Cheesecake!
Ingredients
Instructions
Preheat oven to 350 degrees F. Place a 9"x13" pan on the bottom rack of your oven and fill half way with water. Position a rack just above the pan, in the middle of the oven.
Crust:
To make the crust, use a food processor to chop up the 20 Oreo cookies until they turn to a fine crumb, drizzle in the melted butter and pulse until combined. Optionally, you can use your hands or a rolling pin to crush the cookies. Press the crumbs in a 10" spring form pan in an even layer, and a little up the sides of the pan. Bake for 5 minutes, then remove from oven, set aside.
For the Cheesecake:
In the bowl of your stand mixer, fitted with the paddle attachment, beat the cream cheese until smooth. Add the greek yogurt, white chocolate, sugar and vanilla and beat until combined, scraping down the sides of bowl when necessary. Add the eggs one at a time, beating in between. Scoop out a cup of the cheesecake mixture and place in a separate bowl, then pour the remaining cheesecake over the crust.

To the small bowl add the peppermint extract (or peppermint oil) and red food coloring, stir until combined. Add more food coloring if desired. Spoon the mixture over the top of the cheesecake into an even layer. Carefully place in the oven and bake for 70 to 75 minutes, or until the center of the cheesecake is only slightly jiggly.

Turn the oven off, and crack the oven door open slightly, letting the cheesecake rest inside the oven for 1 to 2 hours. Let cool on counter top until room temperature, then refrigerate (covered) for 2 hours.
For the Whip Cream Topping:
Add the heavy cream and 2 to 3 drops of peppermint oil to a bowl and beat with the whisk attachment until light and fluffy. Sweeten with the powdered sugar and beat until combined. Serve the whip cream on top of the cheesecake with a candy cane on top.
Notes
I like to keep the spring form pan around the cheesecake whenever I'm not serving it, this will help protect it, and makes it easy to cover while in the fridge.
*If your cheesecake cracks on top when cooling, check out this post for an easy fix!
Nutrition
Calories:
971
kcal
|
Carbohydrates:
74.6
g
|
Protein:
14.9
g
|
Fat:
71.4
g
|
Cholesterol:
256.8
mg
|
Sodium:
531.9
mg
|
Sugar:
61.3
g
|
Vitamin A:
37
IU
|
Vitamin C:
1
mg
Keywords:
candy canes, Cheesecake, greek yogurt, peppermint, whipping cream, white chocolate