I love to throw parties at my house, but I don't like to be stuck in the kitchen preparing a meal for everyone else and totally miss out on the fun.
That's why it's necessary to host a buffet style type of gathering.
One of my favorite types of food spread happens to be a Potato Bar.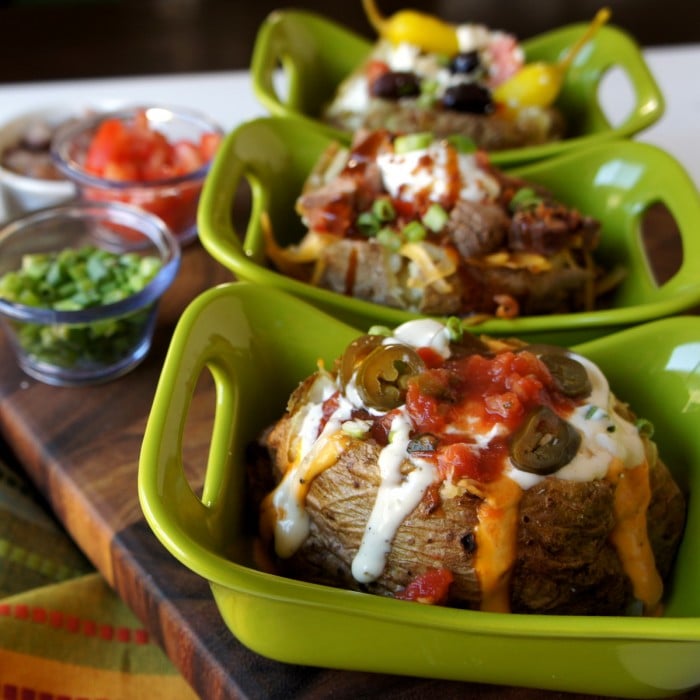 Just think of how easy it is to throw a bunch of potatoes in the oven and then set out all sorts of delicious toppings for your guests to fill up their potatoes with.
It's extremely easy if you use my no-fail tutorial on How To Bake a Potato (which come out just like Outback Steakhouse Potatoes).
If you're looking for topping ideas, then here are three different "themes" that you can use. I like to just set out a whole bunch of different toppings to let my guests create their own unique potato too.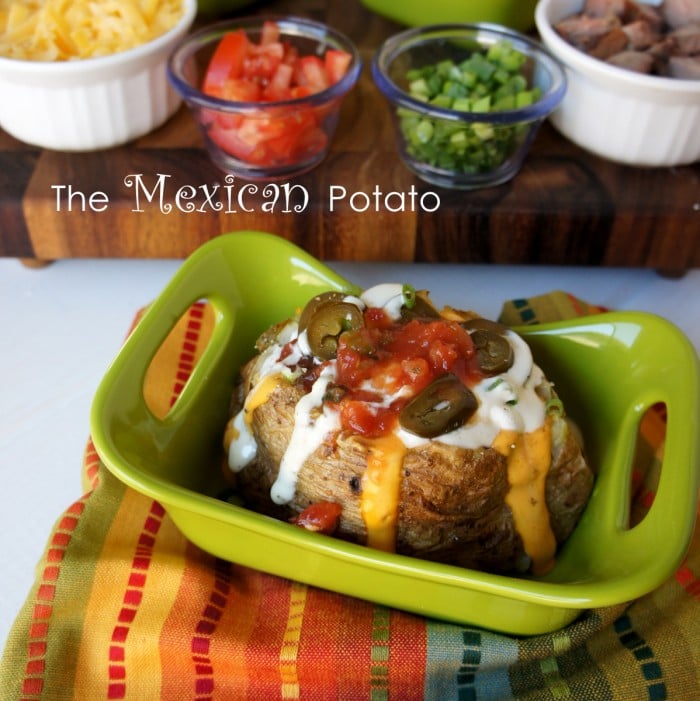 One of my favorites has got to be The Mexican Potato. So spicy and extremely tasty!
Toppings to Consider:
Jarred queso cheese
Salsa
Sour Cream
Guacamole
Jalapenos
Diced Tomatoes
Diced Onion
Green Onion
Ranch Dressing (trust me…it's delicious)
Black Olives
Black Beans
Butter
Salt and Pepper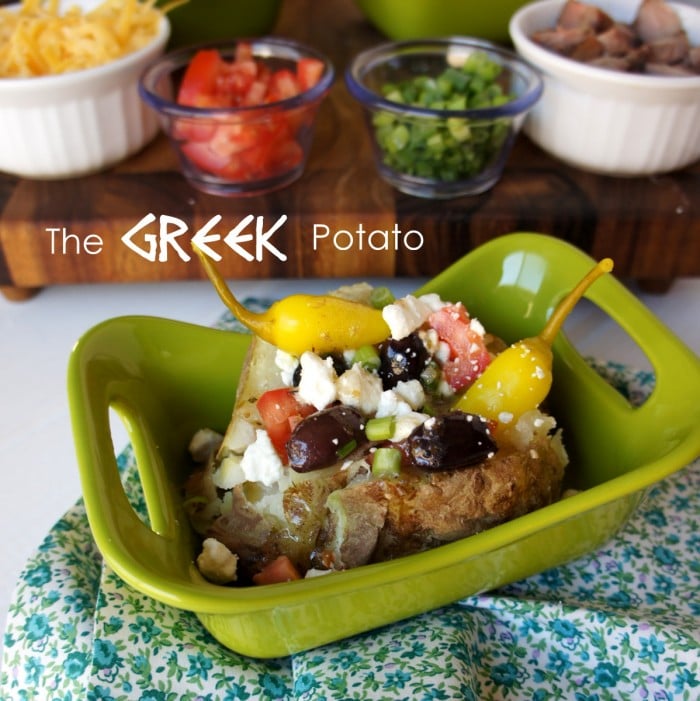 You should know by now that I am a huge fan of Greek food. So it's no surprise that I love The Greek Potato. When you are preparing the potato to be baked, brush it with an olive oil mixture that is infused with some Oregano from Gourmet Gardens, then sprinkle with salt and continue to bake. It will give it that extra touch of Greek flavor.
Toppings to Consider:
Diced Tomato
Green Onion
Diced Red Onion
Kalmata Olives
Feta Cheese
Banana Peppers
Greek Dressing
Diced Cucumbers
Butter
Salt and Pepper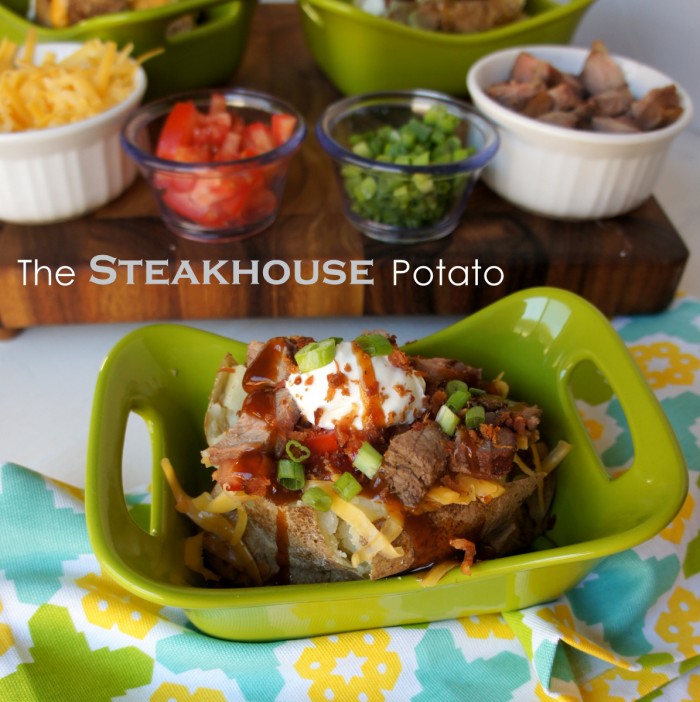 The Steakhouse Potato is so incredibly tasty and packed full of all your steakhouse favorites. This is a definite crowd-pleaser.
Toppings to Consider:
Your favorite type of meat (steak, chicken, pork, pulled pork) cut into bite sized pieces.
Shredded Cheese
Diced Tomato
Green Onions
Sour Cream
Bacon Crumbles
BBQ Sauce
Butter
Salt and Pepper
So if you have a party or an event coming up and are looking for an easy, no fuss way to feed a crowd… try a Potato Bar!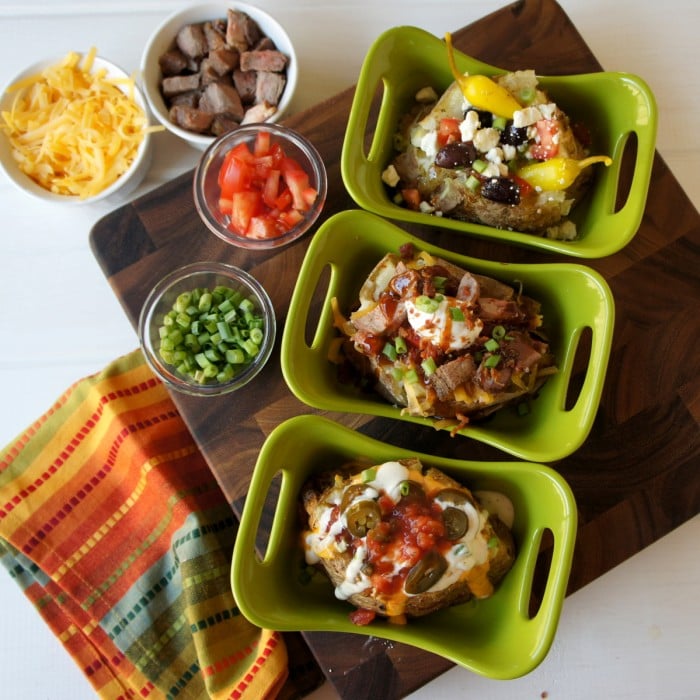 Or, if you're needing inspiration for dinner tonight… you're welcome!