With a crisp graham cracker, melted chocolate, and an ooey gooey roasted marshmallow, who could resist a S'more?
There are several ways to eat a S'more and in this Saturday Morning Roundup you'll see some of my favorites from some of my favorite foodie bloggers.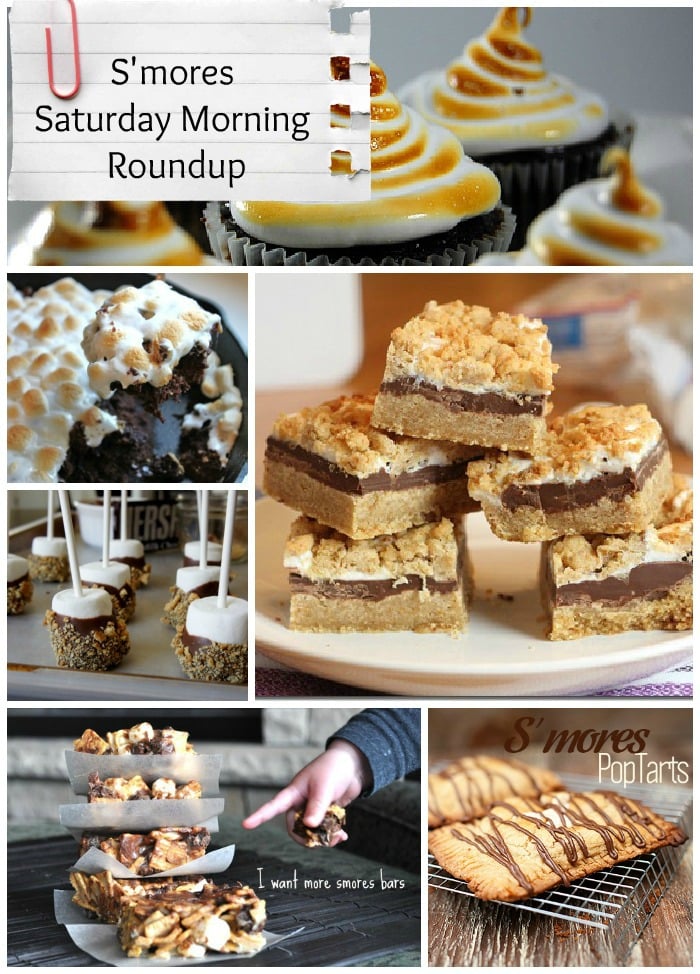 Do you have an amazing out-of-this-world S'mores creation you're just dying to share? Feel free to add the link at the bottom of this post! Don't have a blog but you still want to share? I don't blame you, just leave a comment and tell us all about it!! YUM!
The first yummy S'mores creation comes from Josie at Pink Parsley. Not only is her blog absolutely adorable, she creates some mean treats. These S'mores cupcakes with a toasted marshmallow frosting are just calling my name!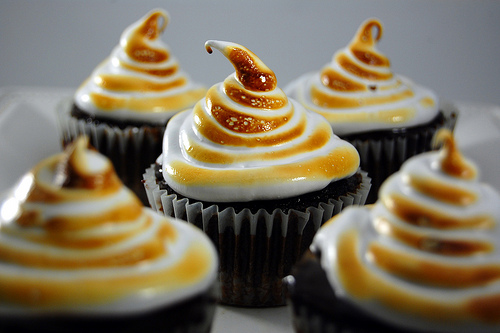 My girl Diane from Created by Diane takes these brownies to the next level by cooking them in a skillet. ON THE GRILL, and throwing in all the elements of that lovely s'more!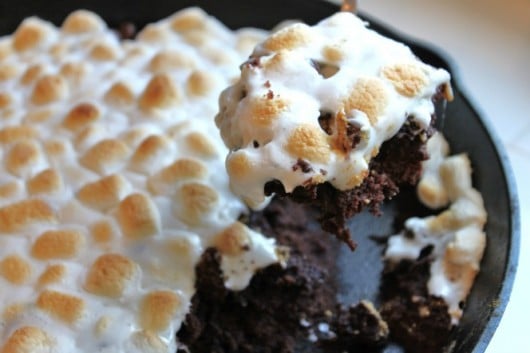 I'm totally loving this Peanut Butter S'mores Meringue Pie from Valentina at Cooking on the Weekends. Um, peanut butter + s'mores + pie? YES PLEASE!!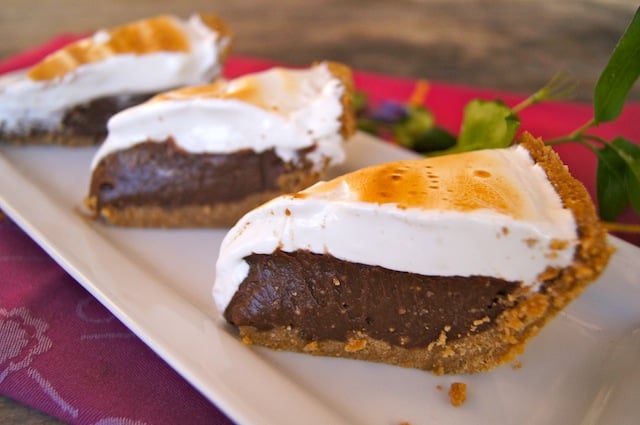 If it's quick and easy S'mores you're looking for, try these crowd pleasing S'mores Pops. I made these and my kids (and grown up kids) gobbled them up in no time!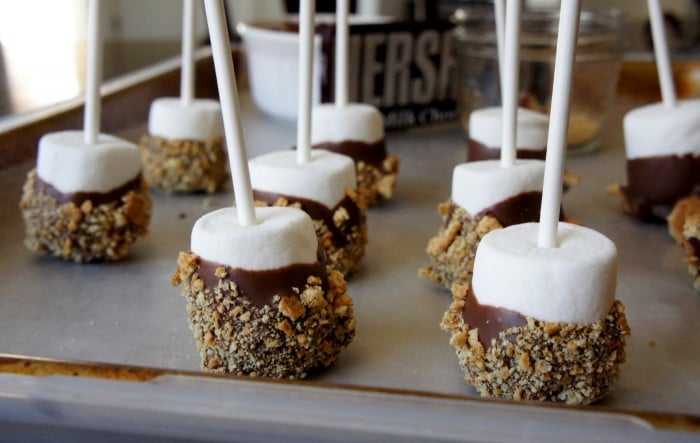 Liz from Blog is the New Black made these S'mores Bars. I'll take twenty.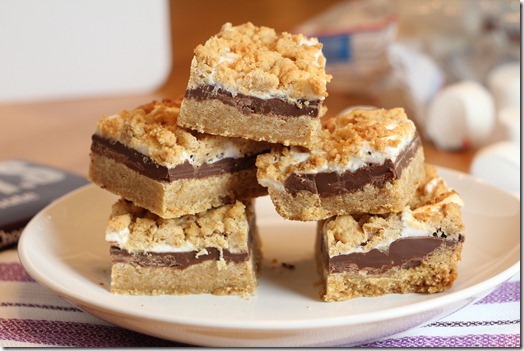 Speaking of bars, say hello to these tasty S'mores Bars from Kelly at Mountain Mama Cooks. Hello… I want you.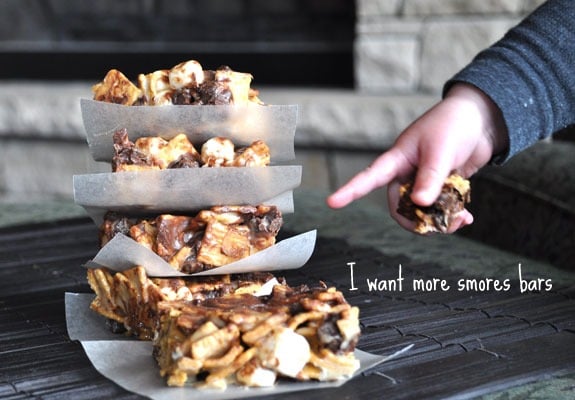 So far we have seen cupcakes, brownies, pie, and bars…why not some cake? Check out this killer S'mores Cake from Krista at Budget Gourmet Mom. Drool.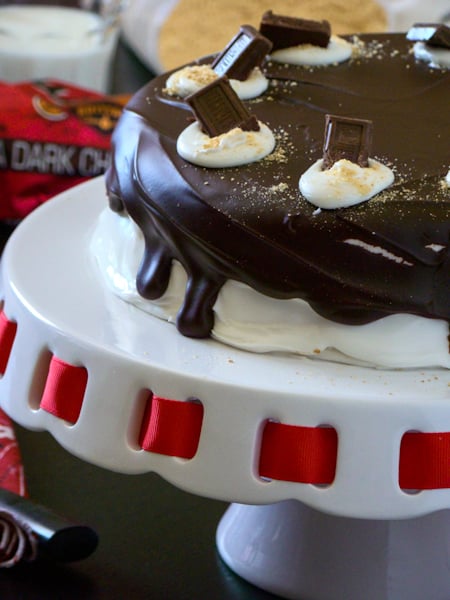 Proving that S'mores are not just restricted to dessert, Karly from Buns in My Oven creates S'mores Pop Tarts. Good Morning Breakfast!
My sweet tooth buddy Dorothy from Crazy for Crust is always coming up with new ways to give me cavities. These S'mores Cookie Tarts look absolutely scrumptious!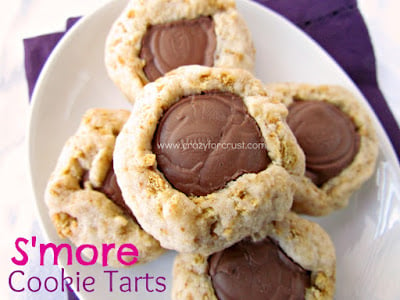 And last but not least, one of my favorites… a Marshmallow Cream Filled S'mores Doughnut. My husband claims this doughnut is not for breakfast, it's for dessert. But to me, it's for all day long.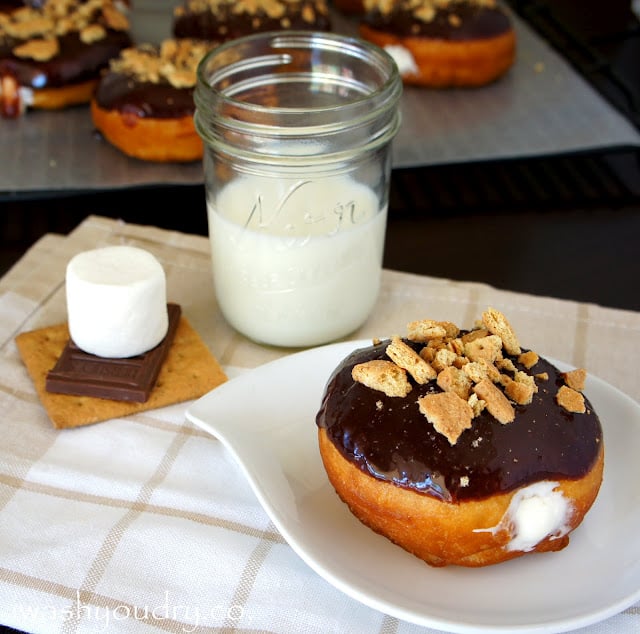 Ok, now I'm dying to see all your S'mores creations!
So bring it on, add your link here!