Real Mom Confessions are not something you hear very often, because let's face it, nobody wants to be "that Mom."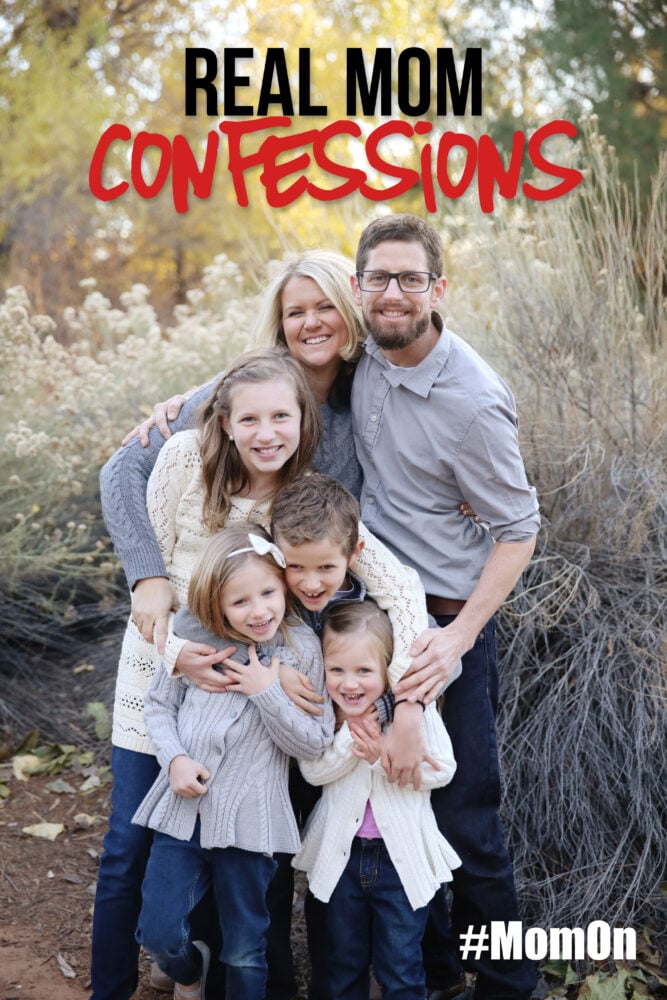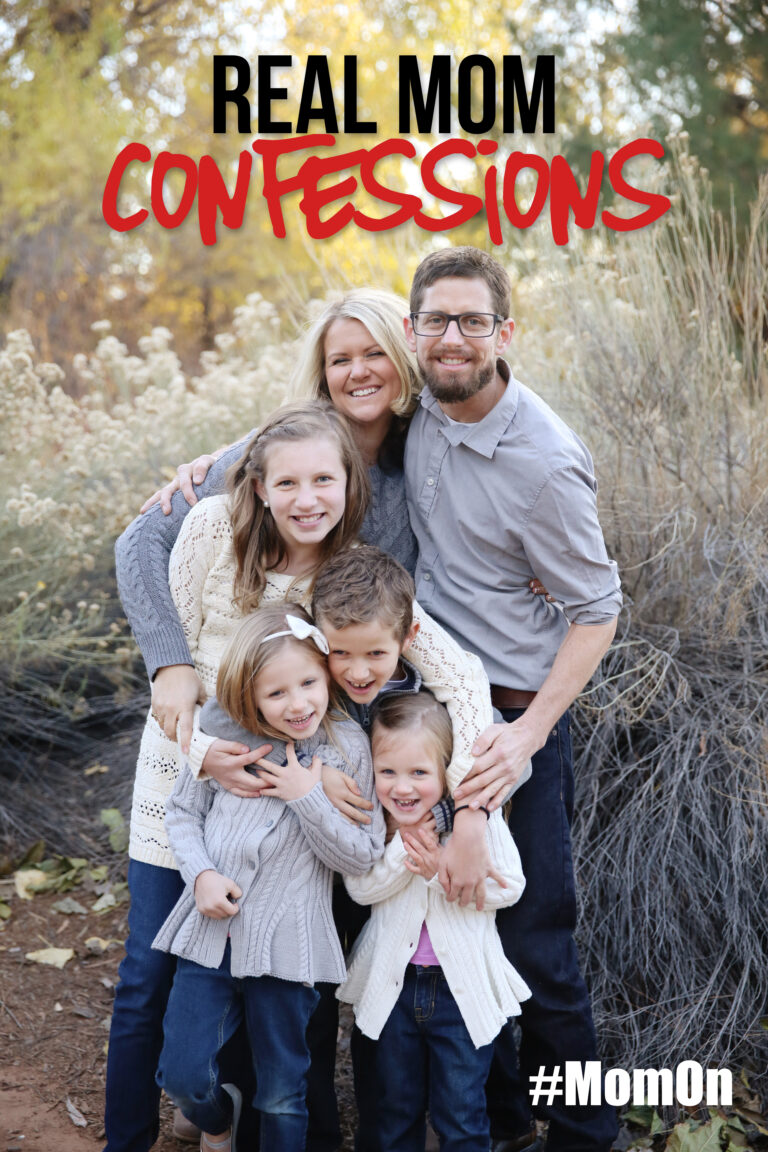 If you're a mom, or dad even, I'm sure you know the feeling of being judged by your peers for your parenting decisions. Well, I've teamed up with Yoplait this year to celebrate those imperfect, embarrassing, but oh-so-real Mom moments, and to tell you to just "Mom On."
I'm all too familiar with the judgmental comments and criticisms of the internets. Don't believe me? Read the comments on my Parmesan Roasted Brussels Sprouts recipe. Ouch.
There was that one time I did a Facebook Live video and was bombarded with nasty comments because I forgot to wash my hands after touching raw chicken then I touched my son's head… not my finest moment, but guess what? We're still alive, and nobody got sick. (I deleted the video, so don't bother searching for it).
It's not just the internet that's giving me mom guilt. I experience it all too much in real life. I work from home, and there are countless times I get raised eyebrows and questions of how I am able to raise my kids while I work?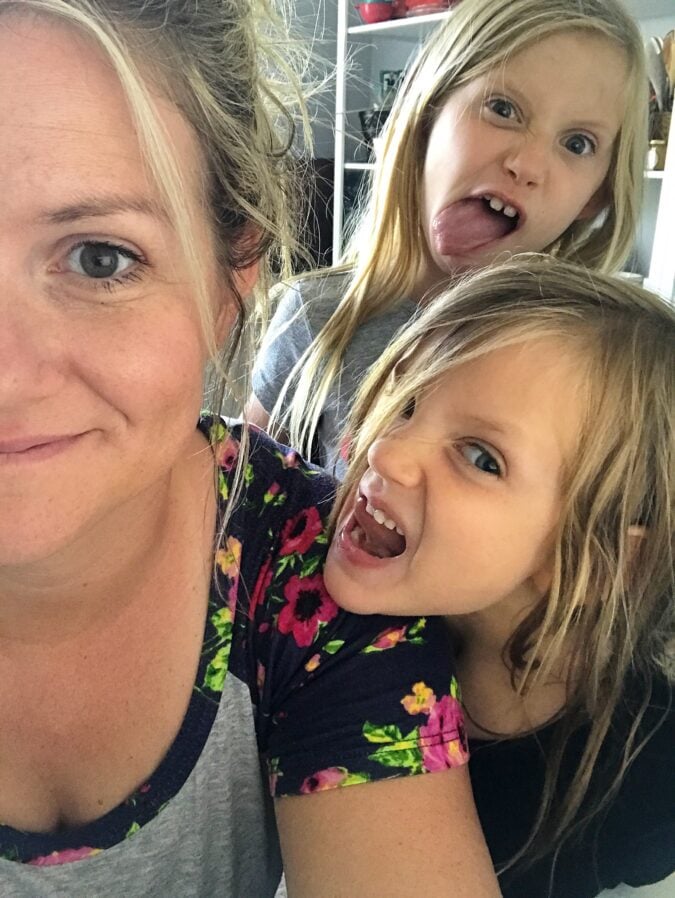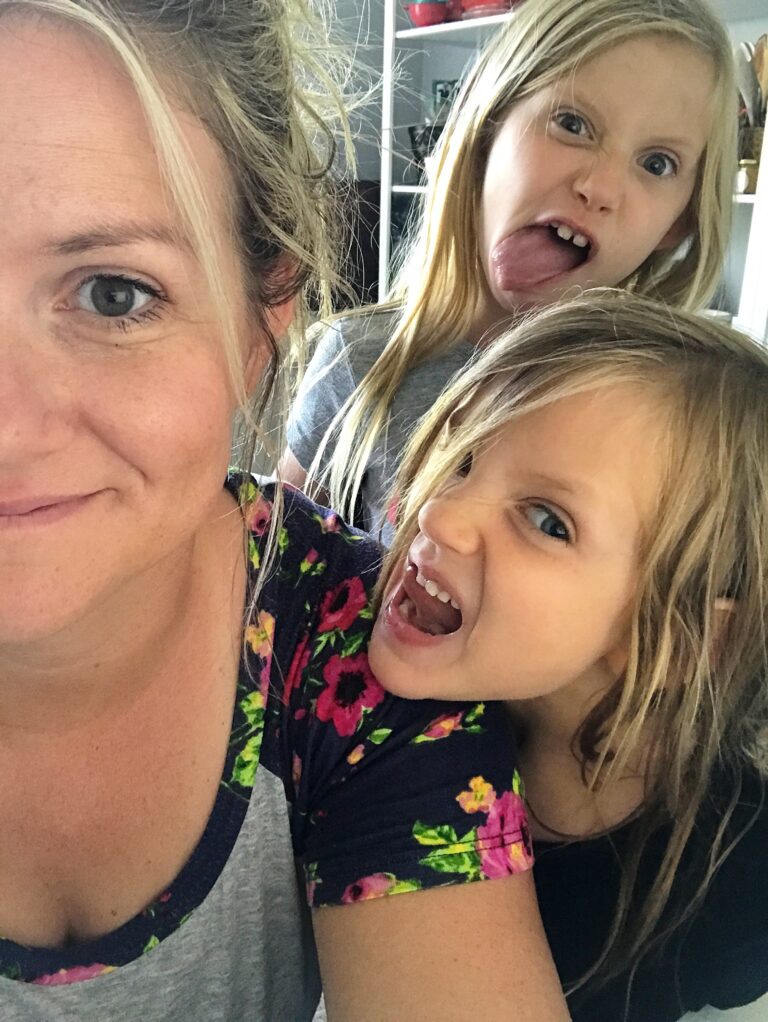 Yeah, it's not easy, it's freaking hard actually. 9 times out of 10 I want to run and hide, lock myself in the bathroom and let my kids fend for themselves.
REAL MOM CONFESSIONS: The kids fend for themselves a lot during the summer.
Typically, my kids are right by my side while I'm working on the computer (pictured above). Cute, right?  As I type this, my 7 year old is laying on the floor next to me drawing stick-figure pictures of herself crying, because I won't let her walk by herself to her friend's house across town.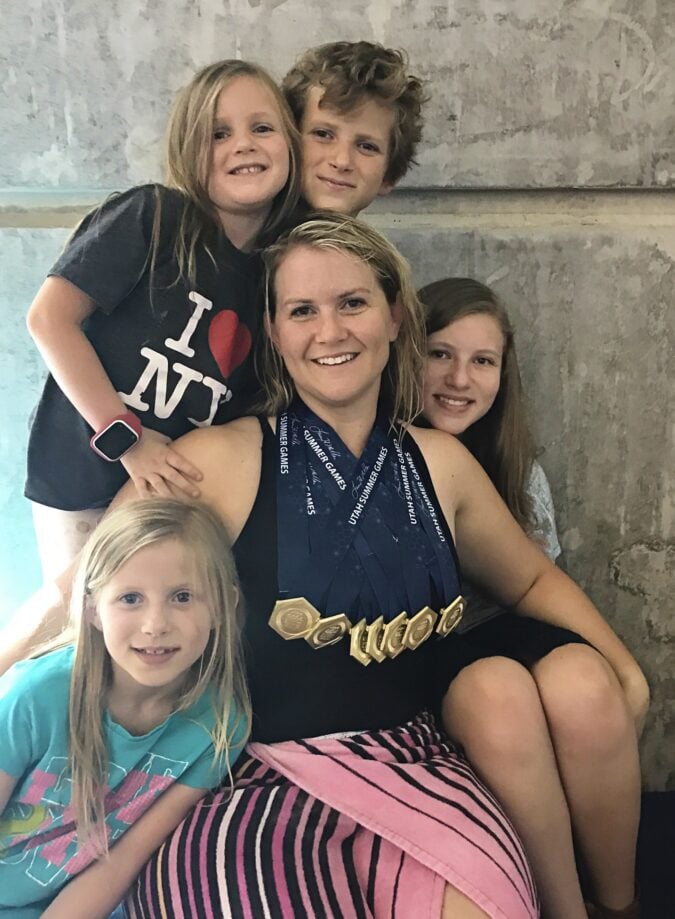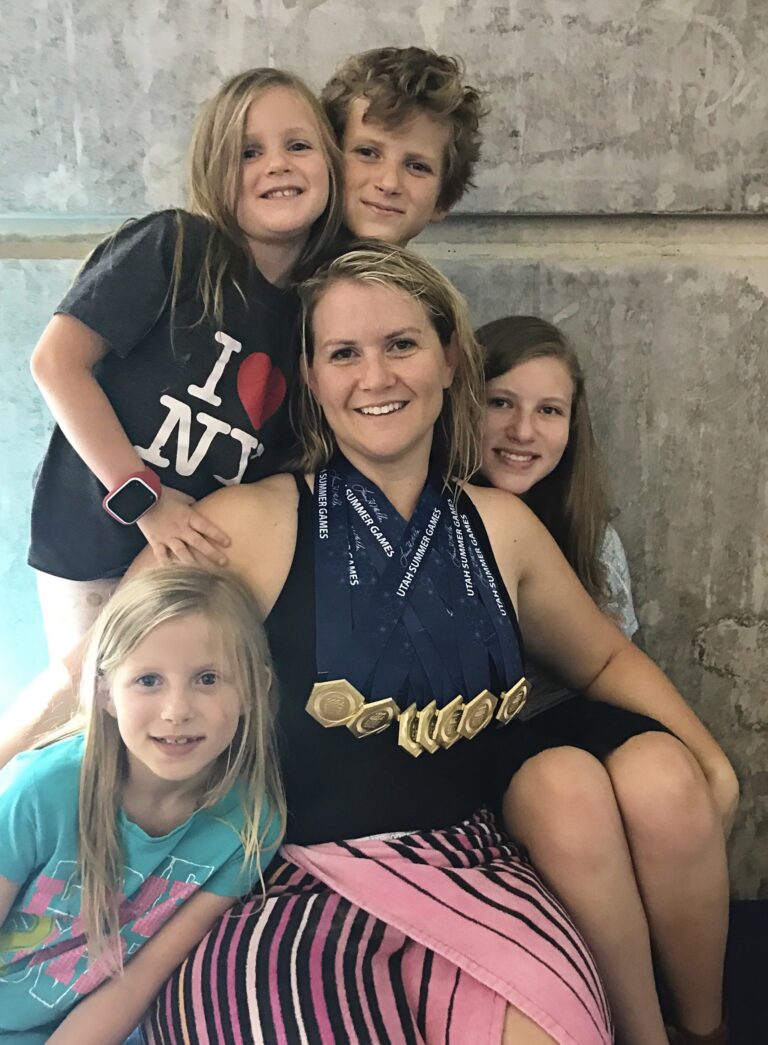 When I'm not working from home, I'm also doing things to keep my own identity, like swim or mountain biking. This is the person I was before having kids, and I refuse to lose that just because I gained an awesome new title as "Mom."
A couple weeks ago I competed in the Utah Summer Games for swimming and the first day I left my kids at home so I didn't have to deal with them. Of course the mom-guilt crept in as I saw countless other moms bringing their kids to the pool to help cheer them on.
The next day I brought my crew and it was a nightmare to say the least.
REAL MOM CONFESSIONS: My youngest daughter got lost and when I found her, she refused to come sit down by me.
My youngest two girls took off wandering around the pool facility with my teammates daughter. When my 7 year old came back without my 5 year old, things got tense. I was running around the pool facility in my swimsuit, about to miss my next race because I couldn't find my her. When I realized she had her Gizmo watch on. I ran back to my purse to grab my phone and call her. I found her but as I got closer, she stood up and started walking toward the door. All the judgmental eyes were on me as my daughter was deliberately walking away in front of everyone at the pool. I was so embarrassed that I had to called her Dad (who was working out of town) and told him to call her and tell her to come back to me, because she listens to him. Of course.
Have you seen this new video from Yoplait, encouraging us to "Mom On?"
I LOVE IT! We all have different methods of parenting, we're all in this rat race together. Let's stop the judging and just lift each other up and support one another.
So let's hear your Real Mom Confessions in the comments! What are some of the things you're doing to survive parenthood? No judgments here, just love and support! #MomOn
I'll leave you with this little gem > My son kayaking down a river in Montana with a bear right beside him… while I snapchatted the whole thing.
Make sure you don't miss a thing! Follow I Wash You Dry here:
FACEBOOK | PINTEREST | GOOGLE+ | TWITTER | INSTAGRAM | BLOGLOVIN
disclaimer: This post is in partnership with Yoplait. All thoughts and opinions are 100% my own. Thank you for supporting the brands that help make I Wash You Dry possible!