Last week my very first cookbook, Express Lane Cooking was finally released!
I've gotten several emails and comments from all over about how much you love the book! Thank you so much if you've already purchased your copy, you don't know how much I appreciate it!
My awesome publishing team at Page Street Publishing and I are thrilled to offer this amazing giveaway to promote the launch of my new book!!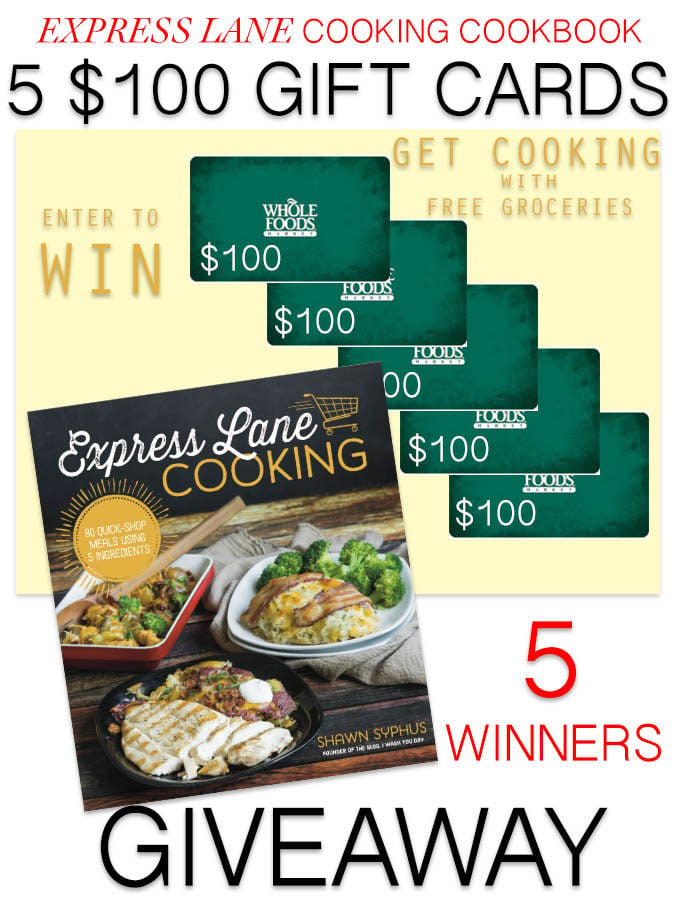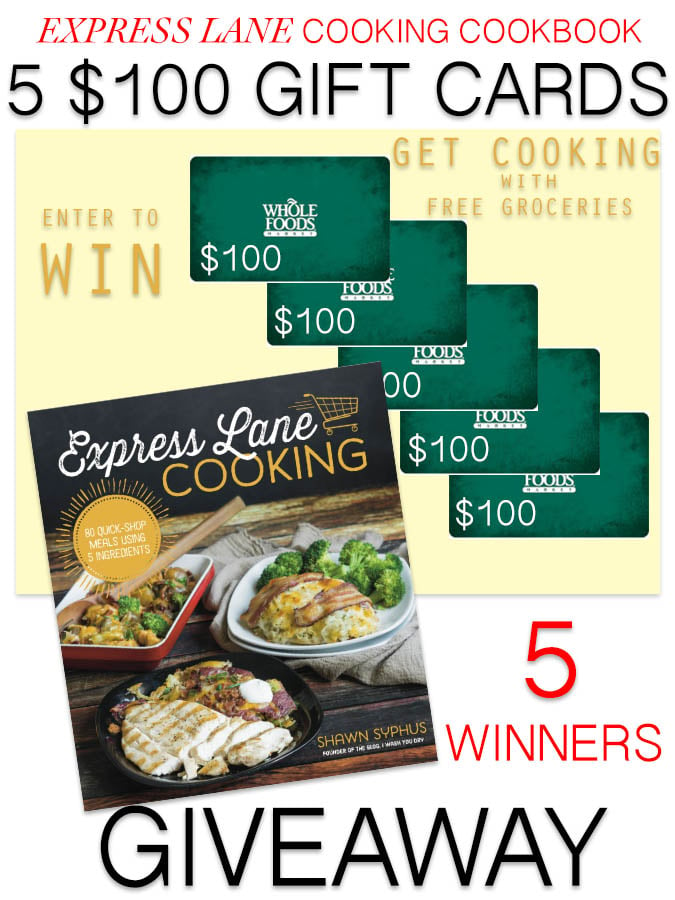 Who couldn't use some free grocery money!?!?
We're giving away 5 $100 gift cards to Whole Foods so you can get the ingredients you need to start cooking from Express Lane Cooking Cookbook!
Remember, Express Lane Cooking is full of 5 ingredient recipes, so the shopping list will be short! But not only that, I'll show you how to take the same 5 ingredients and make 2 MORE MEALS! So now you're in and out of the grocery store in no time!
Read what one mom who stumbled upon my cookbook thought. Maybe you can relate to it?! I know I did, and that's exactly why I wrote this book!
Check your local bookstore for copies of the book, but you can also still order online at:
And wherever books are sold!
Thanks again for all your love and support!
If you loved the book, I would be forever grateful if you could leave a review of it on Amazon or wherever you bought it! 🙂
Make sure you don't miss a thing! Follow I Wash You Dry here:
FACEBOOK | PINTEREST | GOOGLE+ | TWITTER | INSTAGRAM | BLOGLOVIN