Are you stuck in a lunch rut?
Lunch is probably the hardest meal for me. I tend to go out for lunch most days when I am running errands with the kids. But that is going to change. In my new small home-town there are 3 restaurants.
Yeah, just three. 
With the new year and my resolutions to be healthier, I am going to stick around the house to eat lunch and I plan on eating several of these tasty and healthy lunches I'm going to share with you today! Ok, so I might still go out once in a while… I'm not perfect!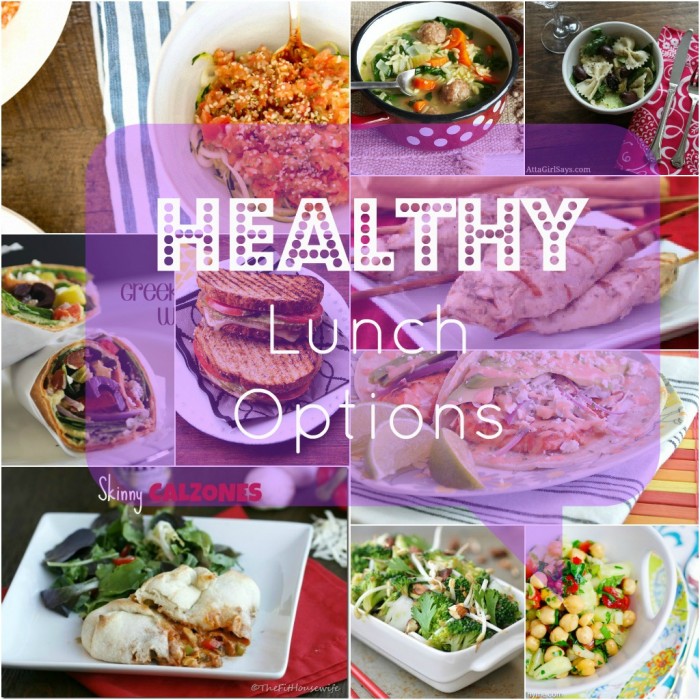 So make sure you check out the recipes for these healthy lunch options and don't be shy, share your recipes for your go-to lunches below!
Food, Wine, Thyme shares a delicious looking Chickpea & Roasted Red Pepper Salad as well as several tips on making healthy lunches!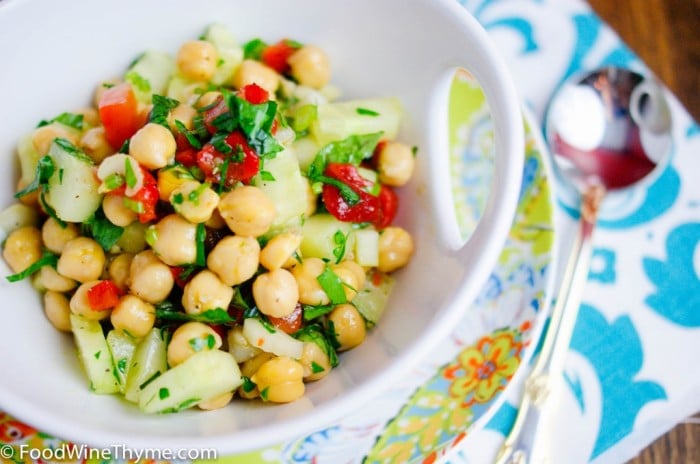 If you know me, you know I am a Greek fanatic. So these Greek Veggie Wraps from Feed Me, Seymour are seriously calling my name. Plus I totally love the name of her blog!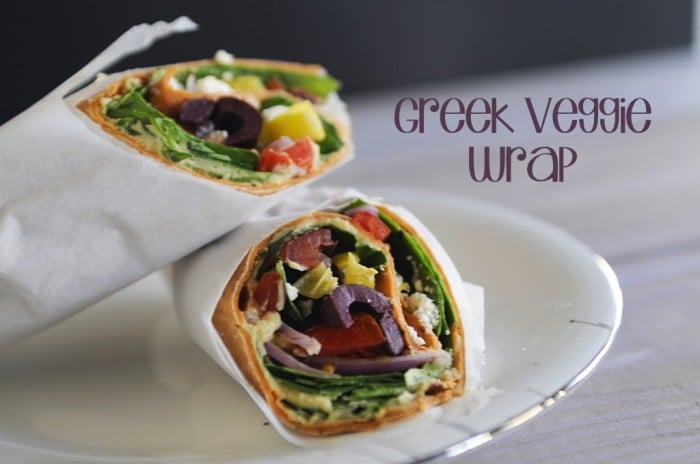 I'm on a total soup kick right now, and any brothy soup has got healthy written all over it. This Italian Wedding Soup from Sweet Potato Chronicles looks like just what I need to feed my lunch/soup cravings.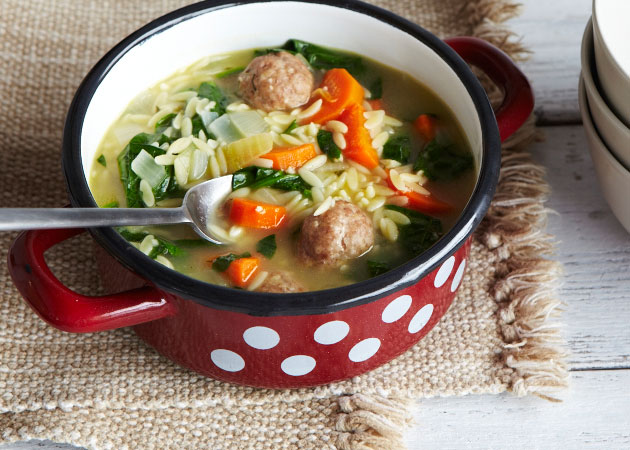 If you're into pizza, then you have to try this Skinny Calzone from The Fit Housewife. It's full of veggies in a whole wheat crust.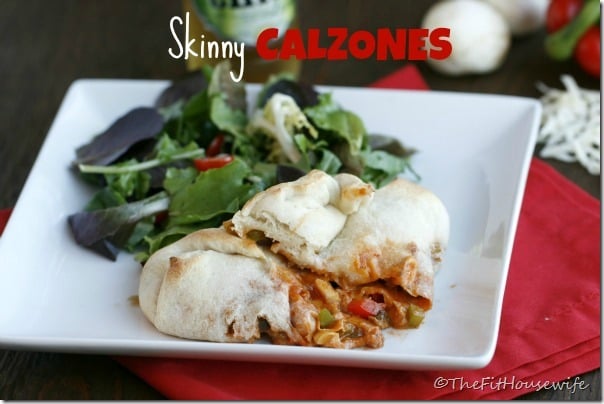 If you're cutting carbs, then try subbing pasta for zucchini noodles. This Zucchini Pasta from A House In The Hills looks just like my favorite veggie pasta from The Pasta factory. Love it!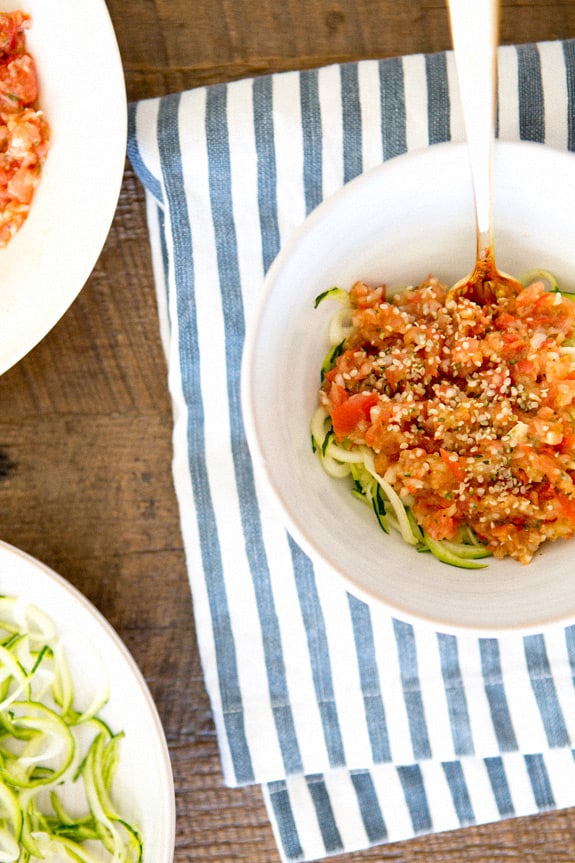 I have a huge weakness for a creamy broccoli salad, and creamy usually = not healthy. So this Asian Broccoli Salad from Anja's Food 4 Thought, with it's non-creamy dressing looks right up my ally.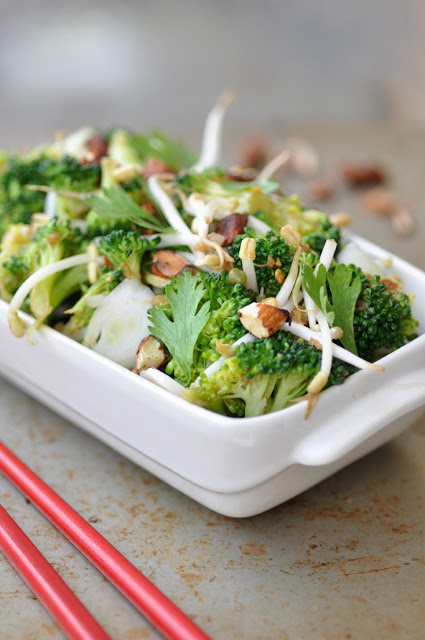 Grilled sandwiches totally rock. Aioli's totally rock too. So I'm gonna go out on a limb here and say that this Grilled Turkey Sandwich with Basil Aioli from Sea Salt With Food will totally rock your world.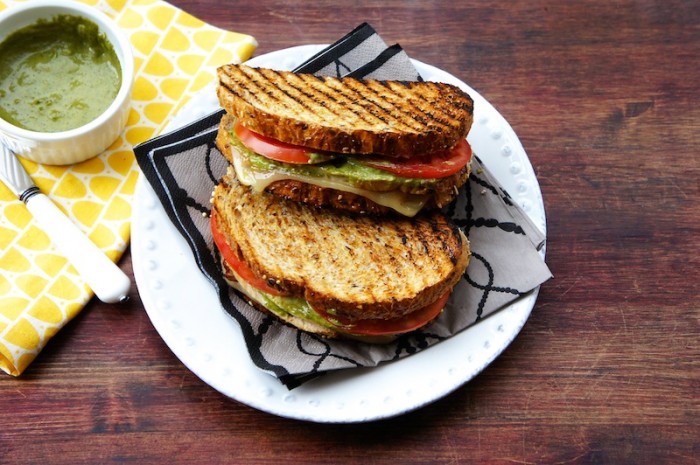 Who doesn't love a good pasta salad? Atta Girl Says made this delectable Artichoke & Olive Pasta Salad with kalamata olives in a light lemon dressing. You could even use whole wheat pasta to up the health factor.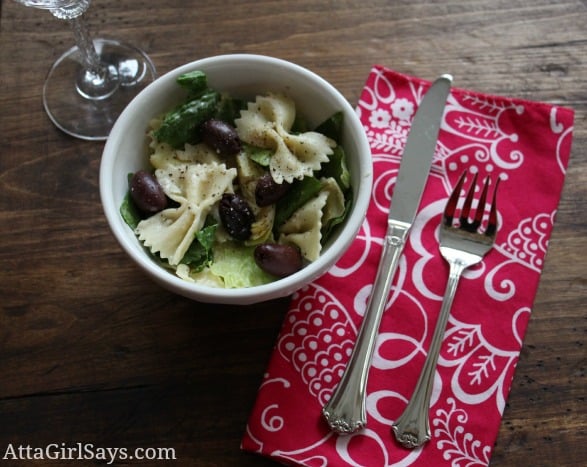 Now that I am in the far faaaaar Northwest, I will be preparing tons of salmon. I am stoked to try out these Seared Salmon Tacos with Honey Lime Slaw & Sriracha Ranch from Peas and Crayons. I'll probably eat these daily.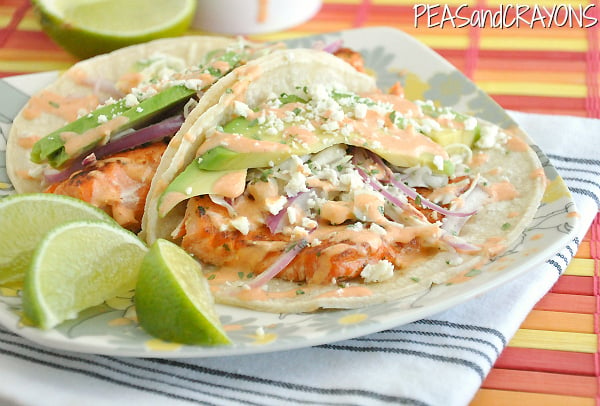 All Day I Dream About Food guest posted on my site last year with this Goddess Chicken Satay. Not only are they kid friendly, but super friendly on the hips as well!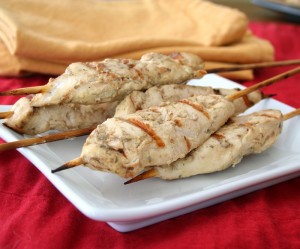 Are you keeping up with your resolutions so far? I know it's totally hard, but keep it up, and soon I will reward you with some sinful treats. hey we all need to reward ourselves once in a while…