I'm in a weird spot right now.
The world is transitioning into fall, with big beautiful green trees turning all shades of red, brown, yellow and orange. The air is crisper in the evenings, and the mornings arrive with dew drops on the grass. Cinnamon and spice candles burn and invite the welcoming smells of what is sure to be a glorious season. Sounds magical doesn't it?
Right now temperatures here in Arizona are just barely dropping under 100 degrees. We aren't quite there yet. But I still yearn for the traditional fall that the rest of the world enjoys.
My solution… Pumpkin Cheesecake Ice Cream.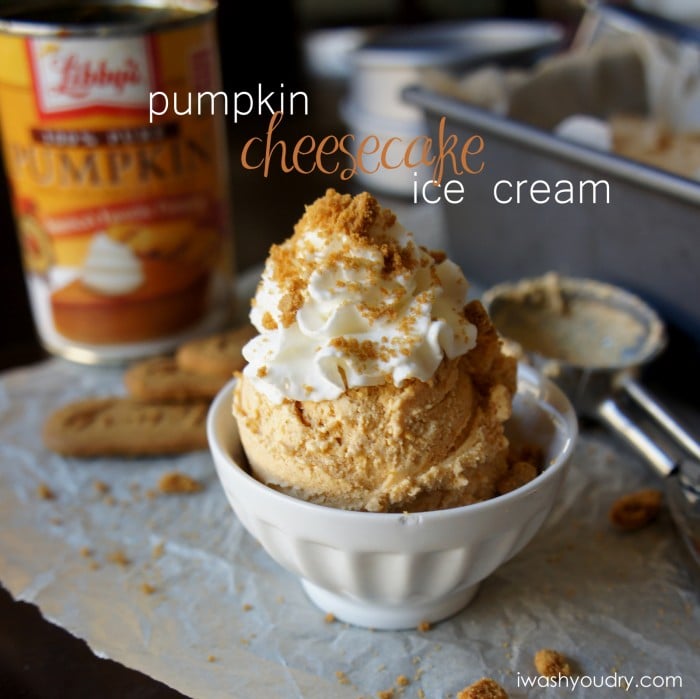 This ice cream brings me all the fall I need with it's super smooth and creamy texture and pop of pumpkin pie spice, yet still cools me off in this heat.
To give it that "cheesecake crust" I added some crushed biscoff cookies on top. It's simply divine.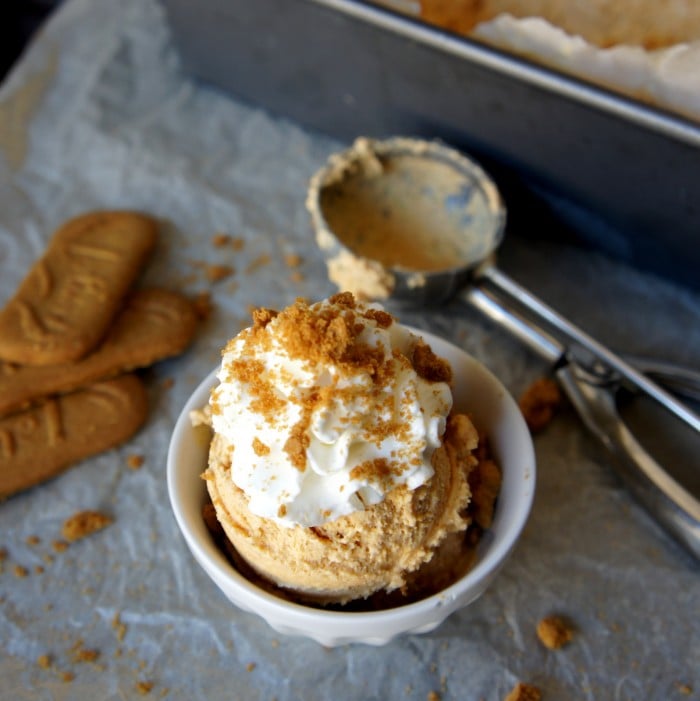 It's the perfect dessert to transition you from summer to fall.
I strongly urge you to give this ice cream a try. It's absolutely easy, and you'll be so glad you did it.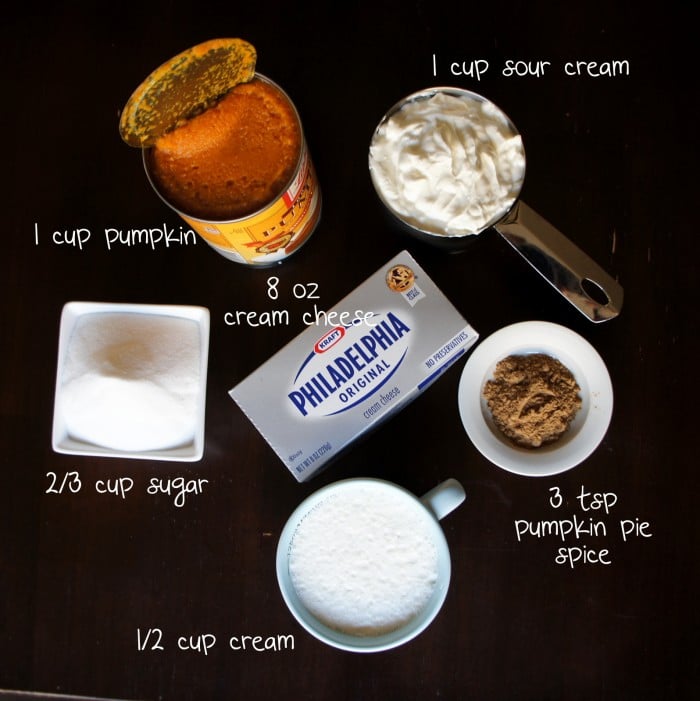 Simply place all the ingredients in a large bowl and beat till smooth.
Pour it into your ice cream maker and wait patiently till it's churned.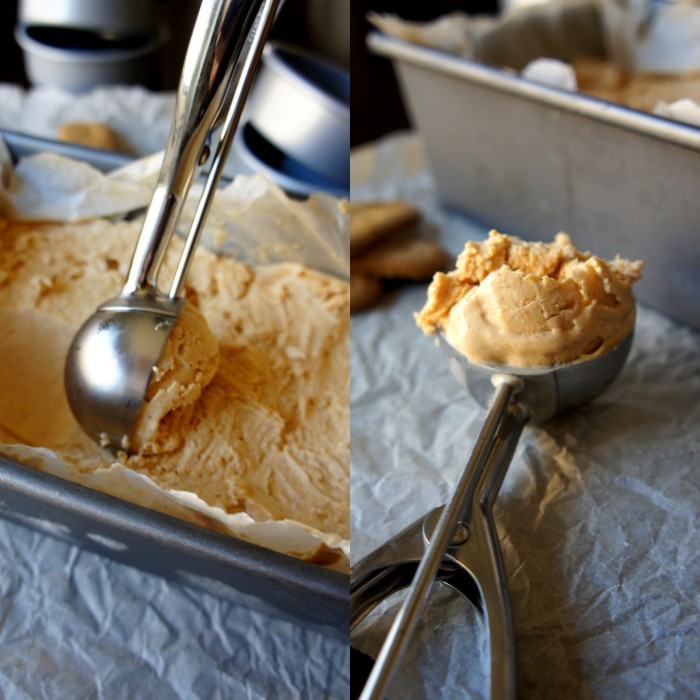 If you're a soft ice-cream kind of person, enjoy straight out of the ice cream maker. I prefer my ice cream to be a little firmer. So I poured it into a container and back in the freezer till it reached the texture I desired.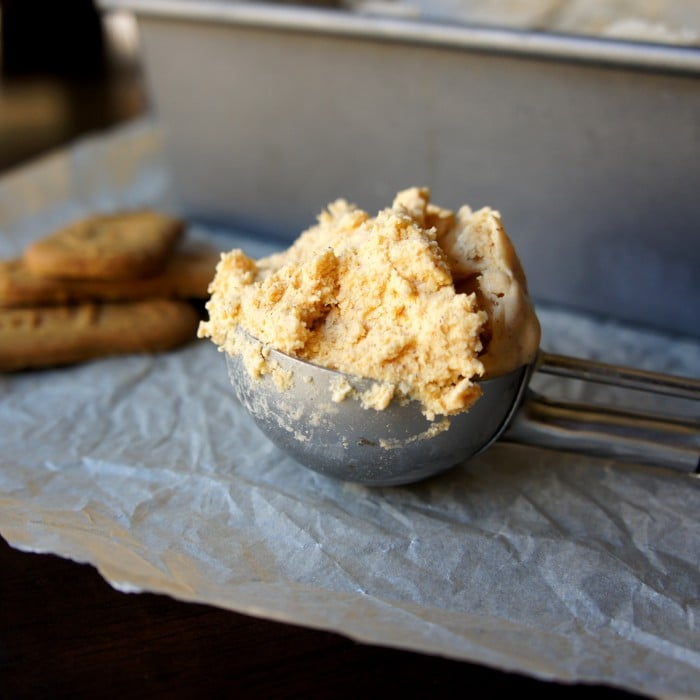 The ice cream is so thick and creamy with that cheesecake tart-ness. The pumpkin and spice come straight out at you and blend so perfectly together.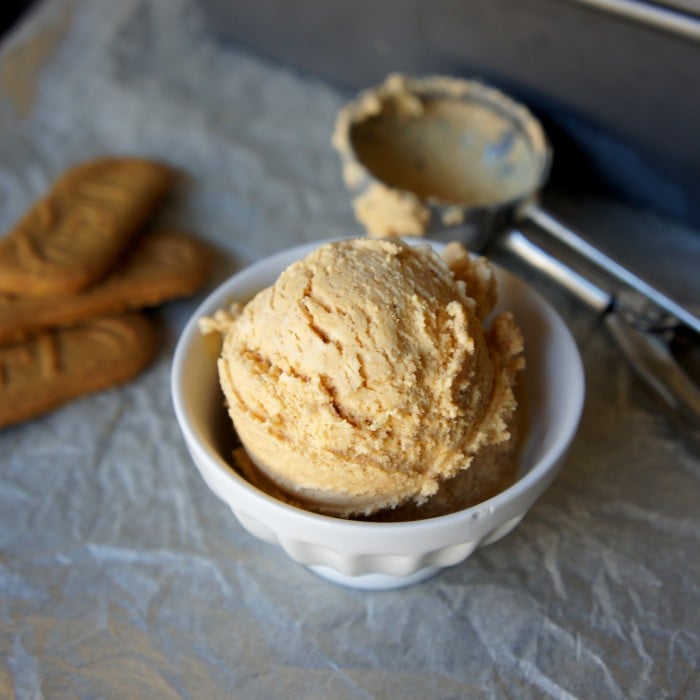 I feel like I shouldn't even have to convince you anymore.
It's a no-brainer. You need this. It needs you.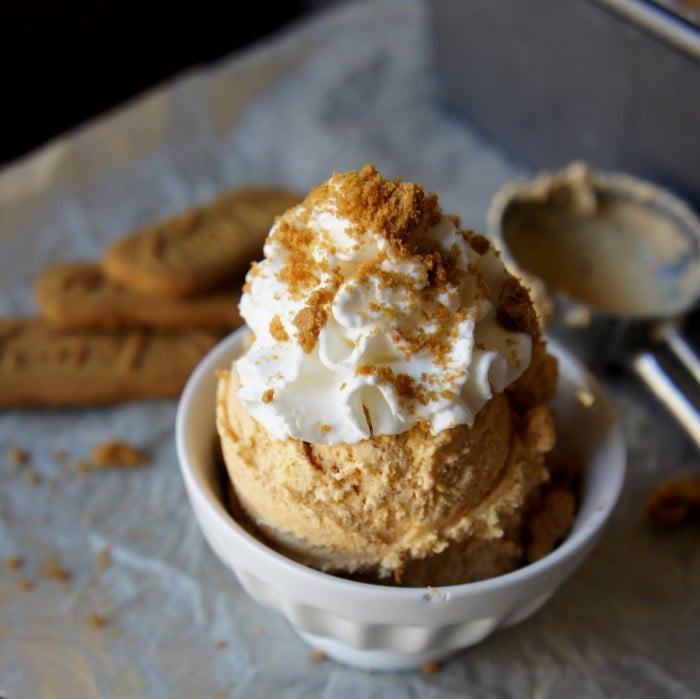 But seriously, do the biscoff cookie crumbs. It totally makes this ice cream perfect.
I'm talking PERFECT.
BEST. EVER.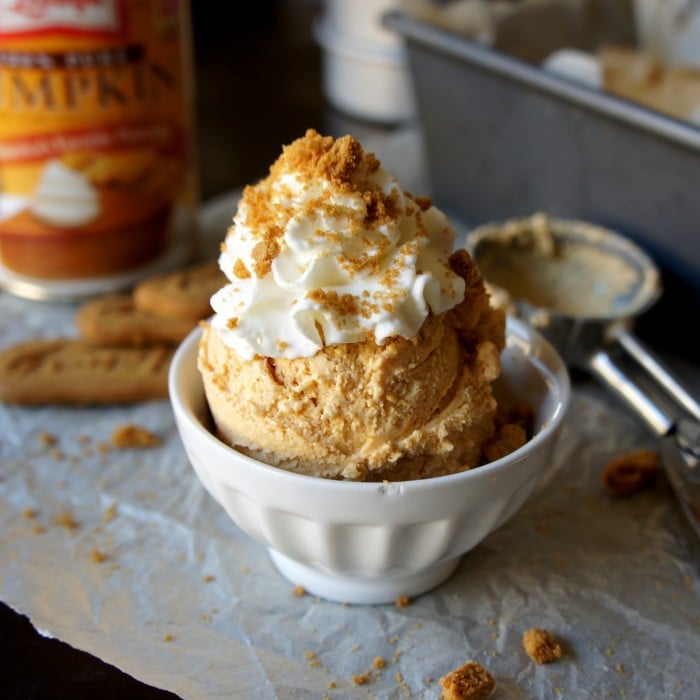 Ok, I'm done now.
Pumpkin Cheesecake Ice Cream (eggless)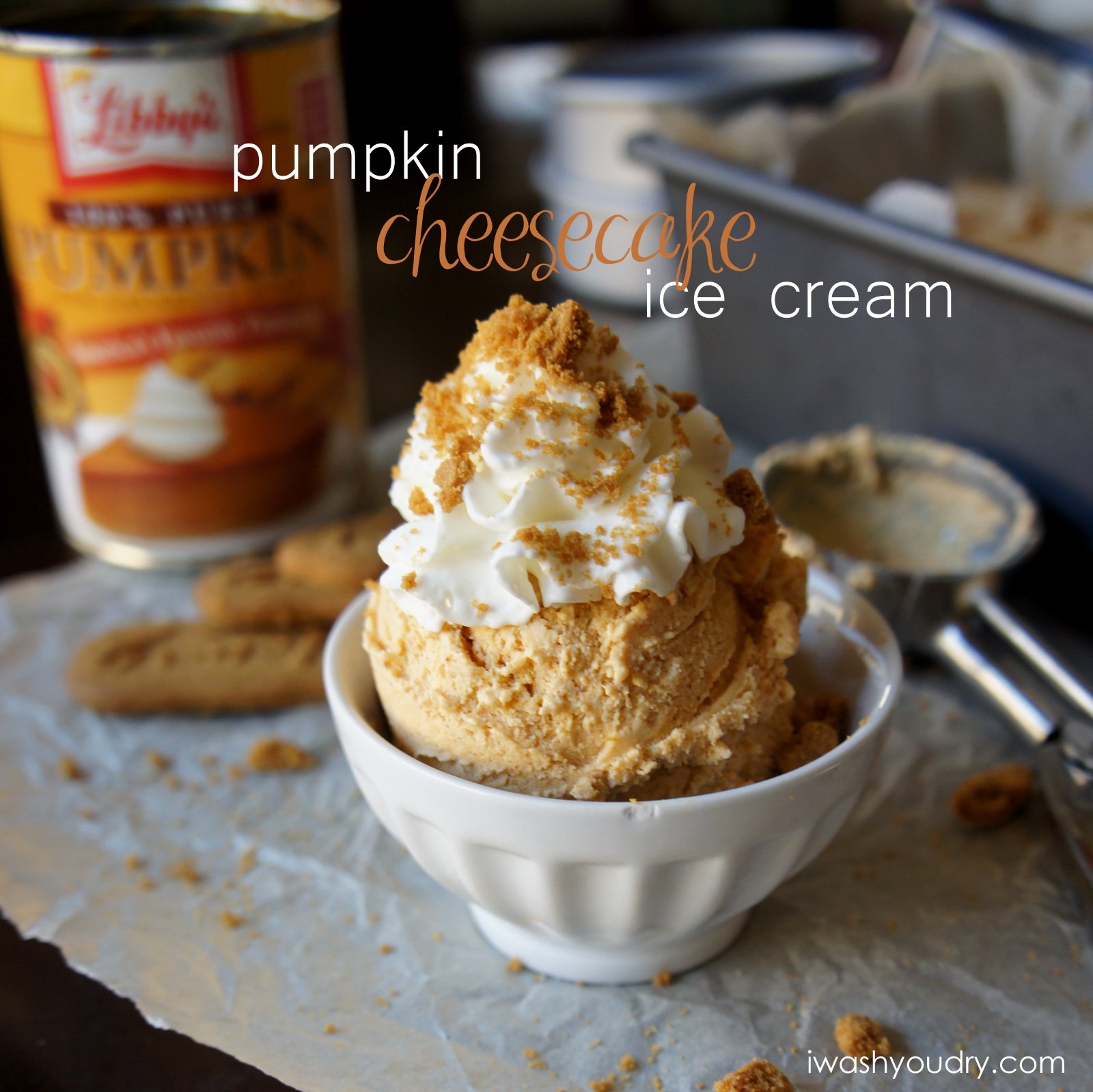 Ingredients
8 oz cream cheese (room temp)
1 cup pumpkin puree
1 cup sour cream
1/2 cup heavy cream, (or whole milk)
2/3 cups sugar
3 tsp pumpkin pie spice
a pinch of salt
whip cream
biscoff cookies (or gingersnaps), crushed
Instructions
Place the cream cheese, sugare sour cream, and pumpkin puree into a large bowl and beat until smooth. Add the heavy cream, pumpkin pie spice and pinch of salt, and beat until combined.
Scoop/Pour ingredients into your ice cream maker and process according to manufacturers instructions.
When the ice cream is finished you can eat it soft serve or place in the freezer to harden more.
Top with whip cream and crushed biscoff cookies and enjoy!
7.6.6
741
https://iwashyoudry.com/pumpkin-cheesecake-ice-cream-eggless/