Have you ever wondered how to cut an onion?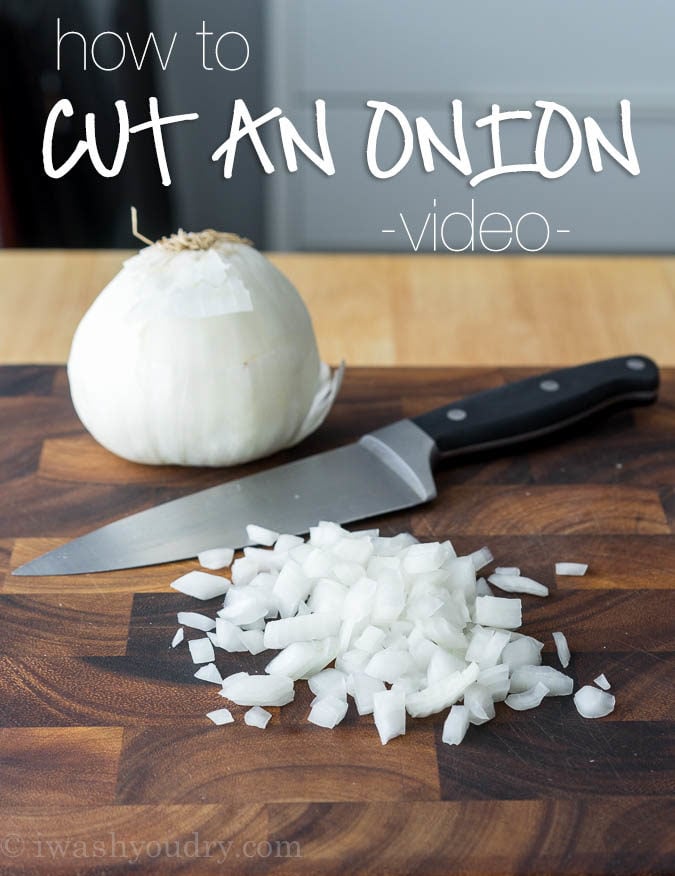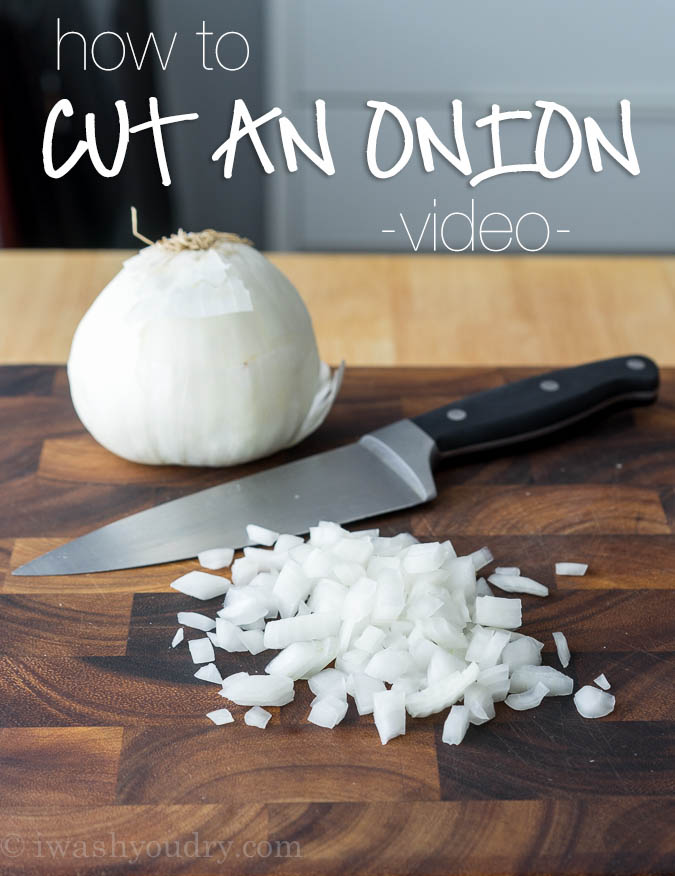 My sister called me up the other day and told me how she tried to make chili.
She's currently up at her cabin in a small town in the mountains of Colorado and doesn't have a ton of ingredients on hand. She found a recipe that called for 1/4 cup of chili powder, some cumin and pepper. She went to the small country market and could not find chili powder. Instead she found cayenne pepper and thought she could easily substitute this out for chili powder.
She tossed 1/4 cup of cayenne pepper into a hot skillet with some onions and bell peppers and everyone in the cabin immediately started choking on the spicy smoky in the air.
At this point in our conversation, I am dying laughing.
She proceeds with the recipe and sticks everything in the crockpot. 5 hours later she tries the chili and she said it felt like her mouth was on fire. She was able to tame the chili slightly with some sugar, extra tomato sauce and more diced tomatoes. But she said it was still extremely spicy.
I pointed her in the direction of my awesome Crock Pot Chili. 🙂
Then she asked me to show her how to cut an onion. She didn't want just pictures, she wanted a video.
I've been wanting to make a video in my new kitchen for some time now, so I happily agreed to give it a try.
I will tell you… this is my first video, so it's not the greatest. I'm hoping to be able to break out into full blown recipe videos soon, as well as more How To videos. I'm sure I'll get better as I go…
Watch the short video and let me know what you think!
Make sure you don't miss a thing! Follow I Wash You Dry here:
FACEBOOK | PINTEREST | GOOGLE+ | TWITTER | INSTAGRAM | BLOGLOVIN