A few weeks ago my friend asked me if I would be willing to make her a Gender Reveal Cake. I was beyond excited, and while I had never in my life made a cake like that before, I took the challenge.
If you're not familiar with what a gender reveal cake is, it's basically finding out what the gender of your soon-to-be-newborn baby is by cutting into a cake. It's a great way to share the excitement with friends and family.
She handed me the envelope straight from her doctor, which held the secret of what she would be having… only me and doc knew. Talk about pressure!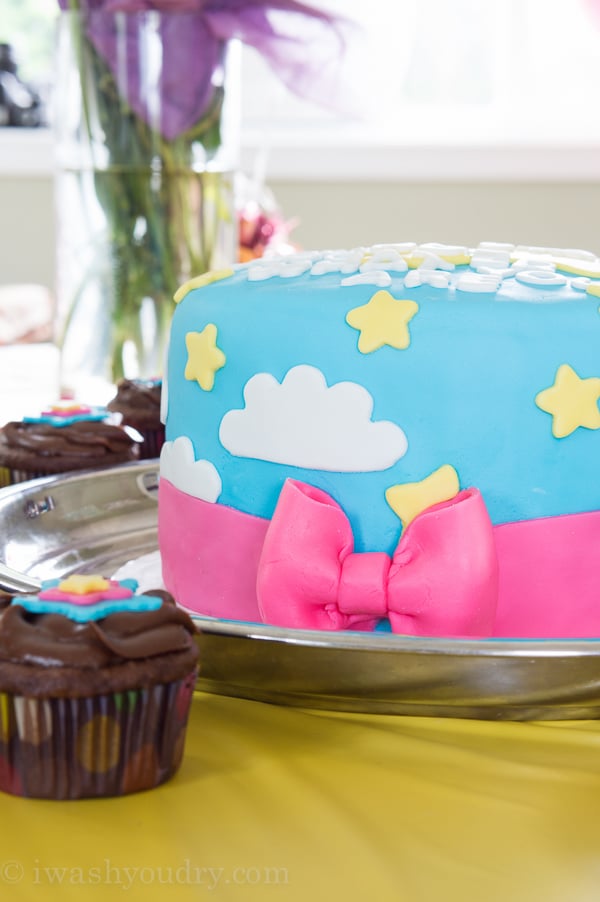 She asked for the theme of "Twinkle, Twinkle, Little Star, How I Wonder What You Are."  – CUTE!
Since I am no cake decorator, I went to Google to find some ideas. There are a lot of great finds online for how to decorate your cake. She requested fondant, so that's what I did! I made my own Marshmallow Fondant and followed this fantastic video tutorial.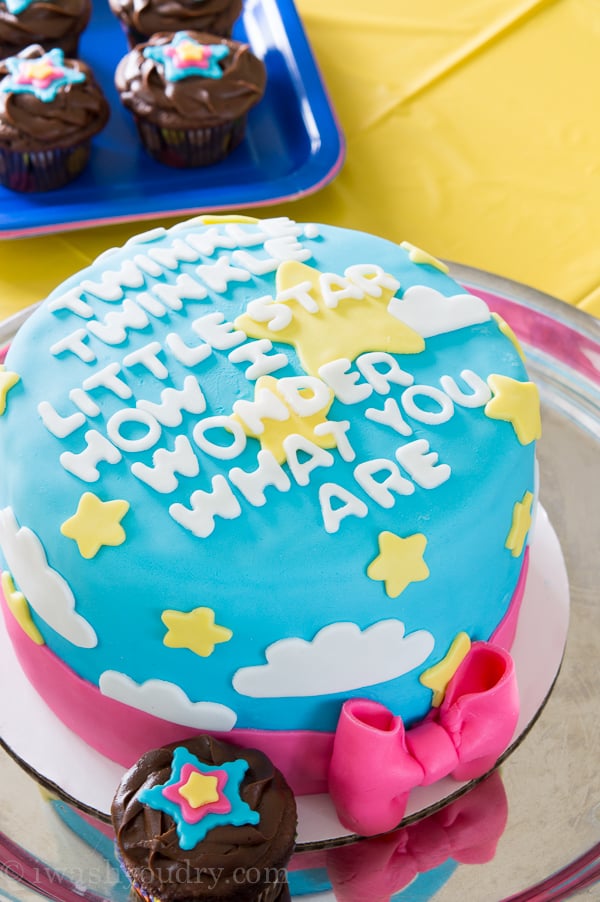 The key to making the fondant covered cake is to make sure you roll it thin enough. There are also tons of great video tutorials I watched to get an idea of how to cover a cake with marshmallow fondant.
Then there was the bow! That one took me a couple tries, but after watching this tutorial on how to make a fondant bow, it was a snap!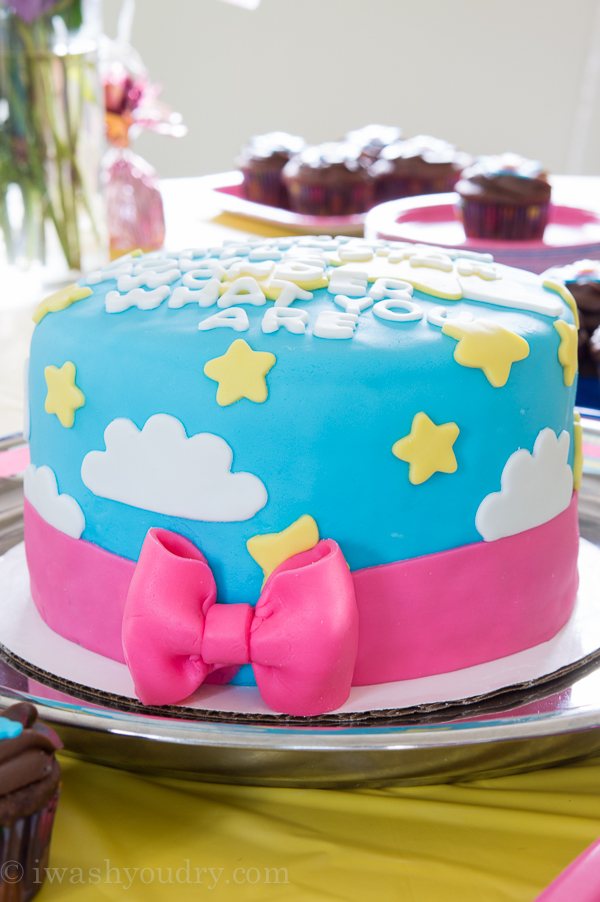 Here are some of the details of the cake:
I made this cake with 8″ cake pans, I love the height you get when you stack three, 8″ cake layers. I also ALWAYS use these bake-even strips, because it makes leveling the cakes so simple.
I used these star cutters for all the stars, and I also used this alphabet set for the letters.
The clouds were just a flower cookie cutter, that I then cut in half to create puffy clouds.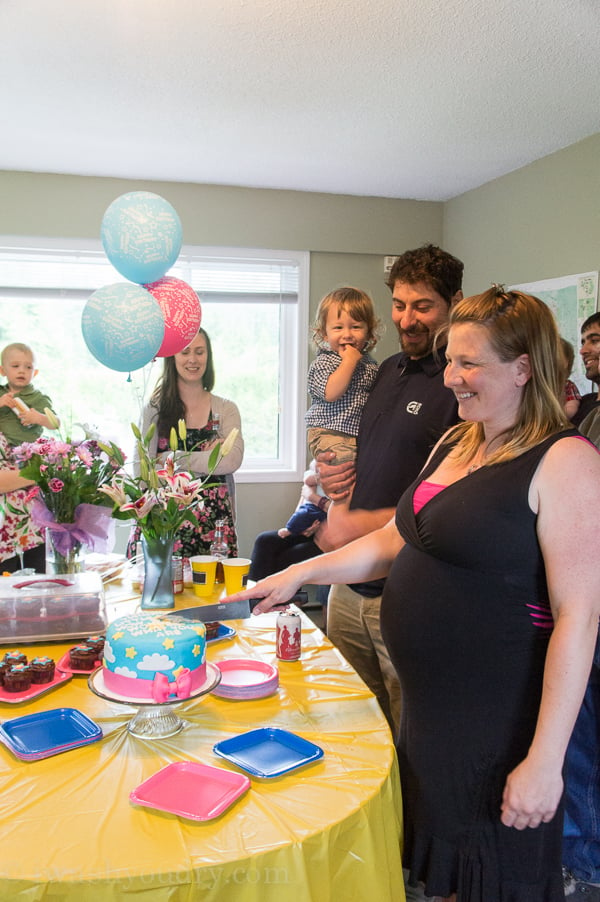 The moment came when everyone gathered around to watch her cut into her cake. I was super nervous, praying that the surprise inside would turn out as I had imagined….
Are you ready??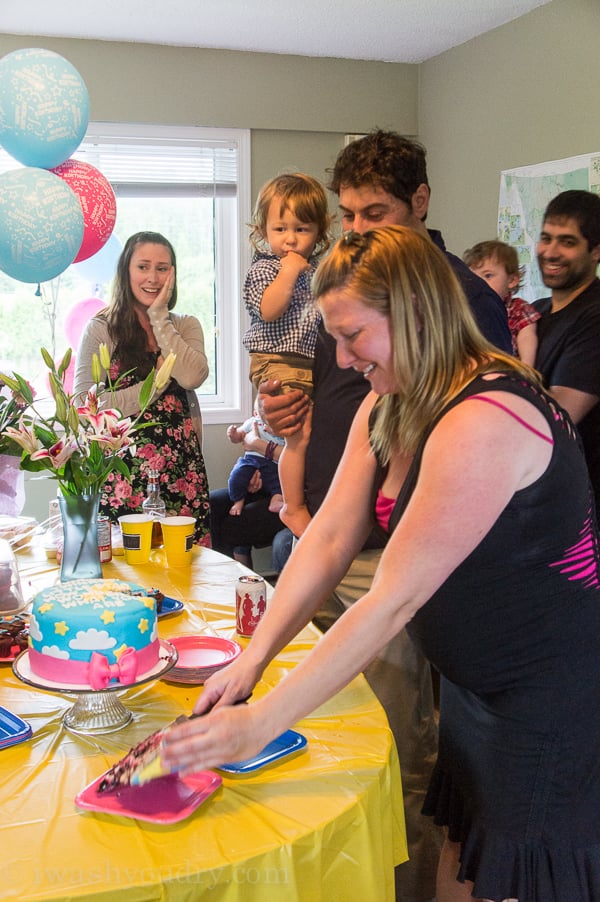 It's a GIRL!!
That moment was so magical. So special. It was almost as if we were all there at the birth, sharing in the joy and excitement for their new baby girl.
It got a little crazy with everyone congratulating and hugging and just pure happiness, that I was only able to snap a few more photos before I put my camera away and enjoyed the rest of the party.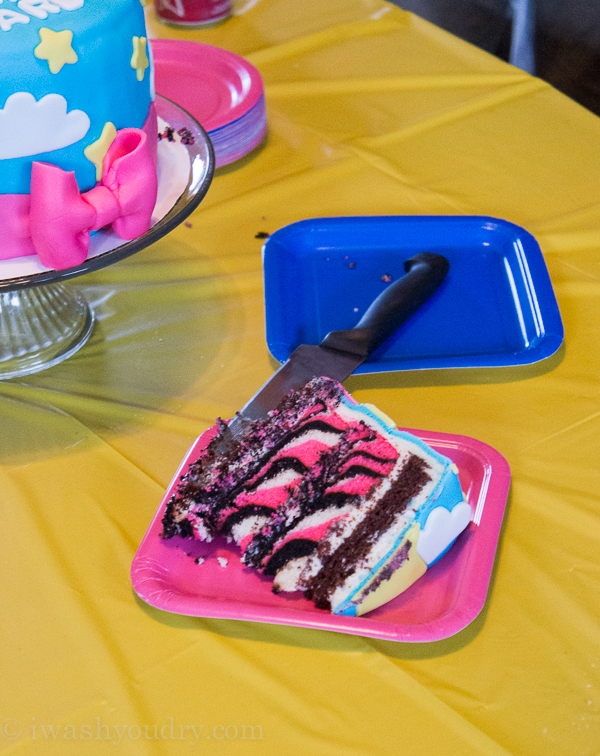 Pink Zebra Print! How fitting for an adorable little girl!?!
I also snuck in an extra layer of chocolate cake since my friend specifically mentioned how much she loves chocolate. 🙂 I cut a chocolate layer in half and sandwiched the zebra layers between.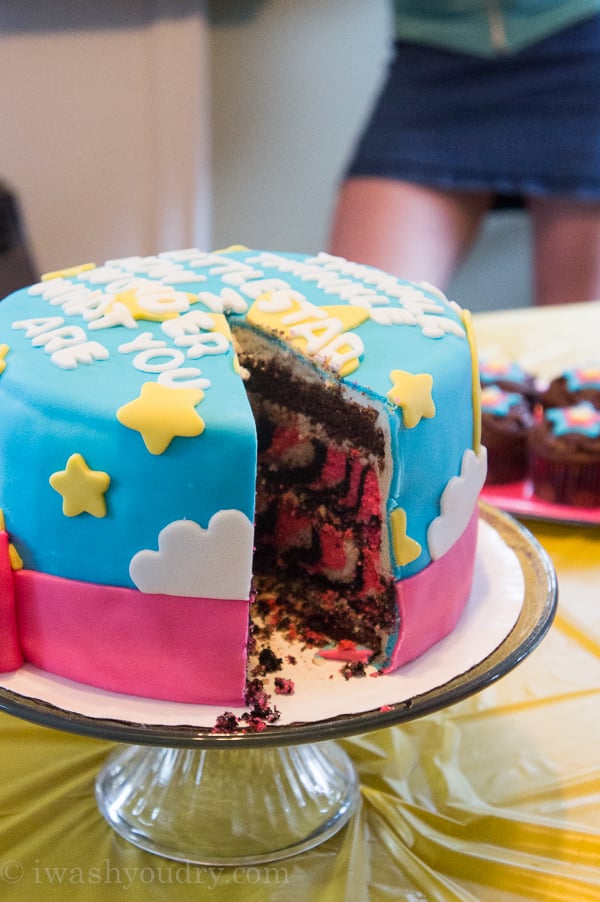 I had seen this tutorial for a zebra cake on youtube a while back, so I just followed the tutorial but switched the white with pink to give it more of a pop of color.
Mom and Dad were both very happy and big brother was too.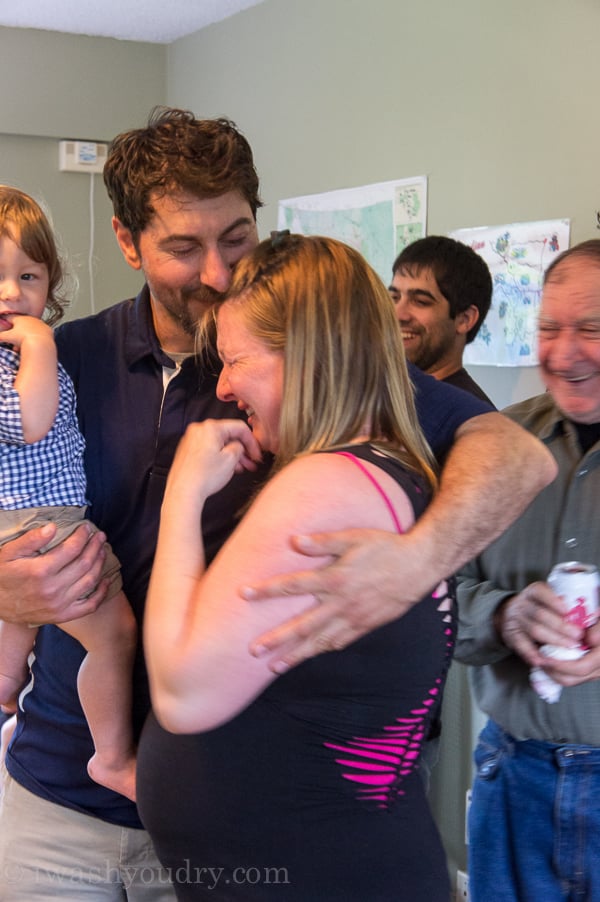 Seriously, such a magical moment.
I hope you enjoyed that cake, and maybe got some inspiration as well!  Happy Saturday!
disclaimer: This post contains affiliate links, so if you happen to click on one, and you happen to purchase something, I might get a few pennies. Thank you for supporting I Wash You Dry!