Last week finished up the California Avocado Cinco de Mayo Recipe Fiesta Contest and we had so many fabulous entries. What a fantastic group of bloggers and recipes they were, you really need to go check all of them out.
We had 41 tasty recipe submitted featuring the creamy California Avocados, and lucky for me it was a random drawing. I would be going crazy trying to pick just two winners!
Oh yes, there are two lucky winners, but before we get to them, I want to feature a couple recipes that I thought looked fantastic too…
This Avocado and Corn Salsa from Damn Delicious looks like the perfect way to welcome summer. I can see myself sitting in a lounge chair with a big bowl of this salsa. All. Day. Long.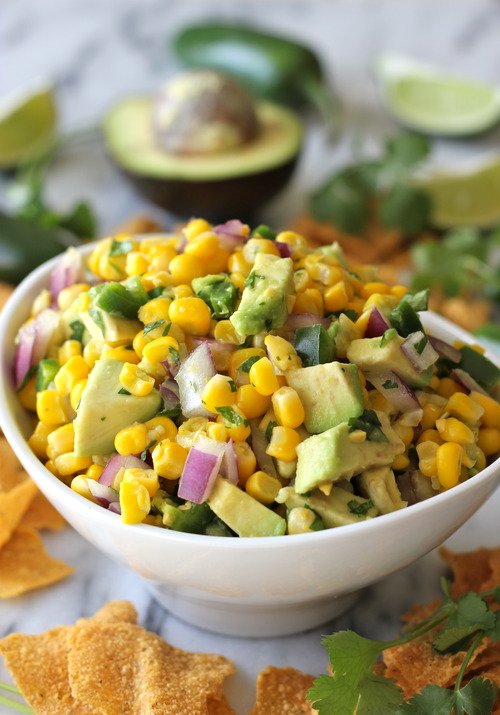 I'm pretty sure I could eat these Mexican Dogs from Taste and Tell Blog for the rest of my life and be perfectly happy. The chipotle mayo with the creamy California Avocado sound like the best hot dog toppers to me!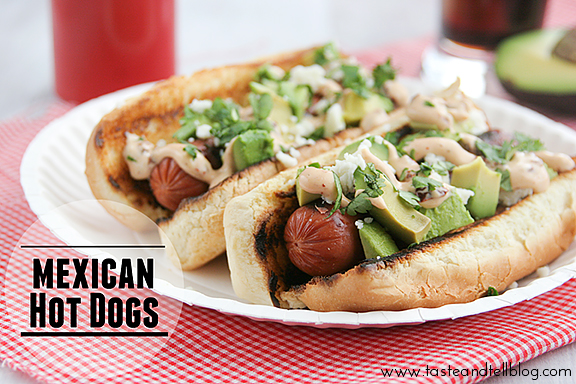 I'm a sucker for a creamy California Avocado salad dressing, so I am totally loving this Blackened Chicken and Mango Salad with Creamy Avocado Dressing from Fabtastic Eats. It looks and sounds so fresh and tasty!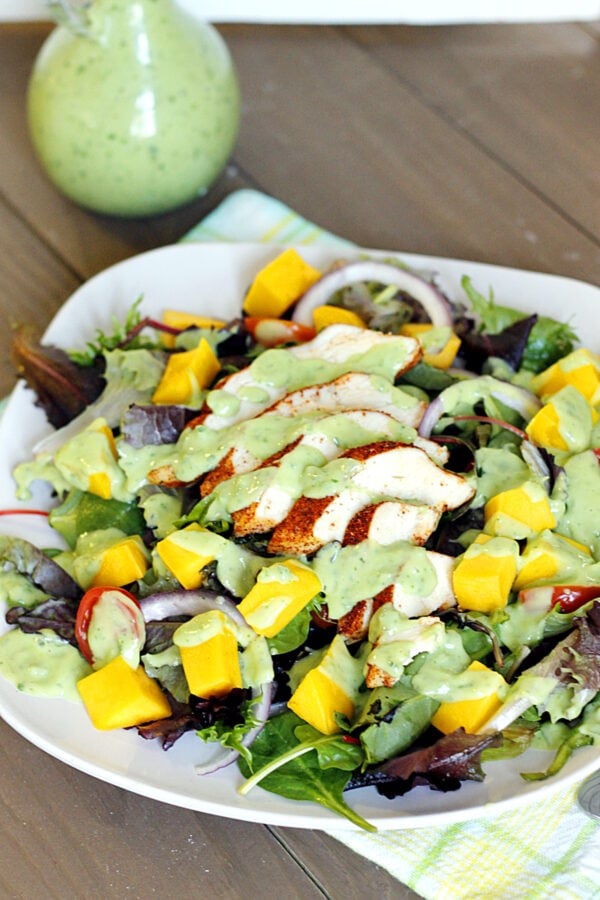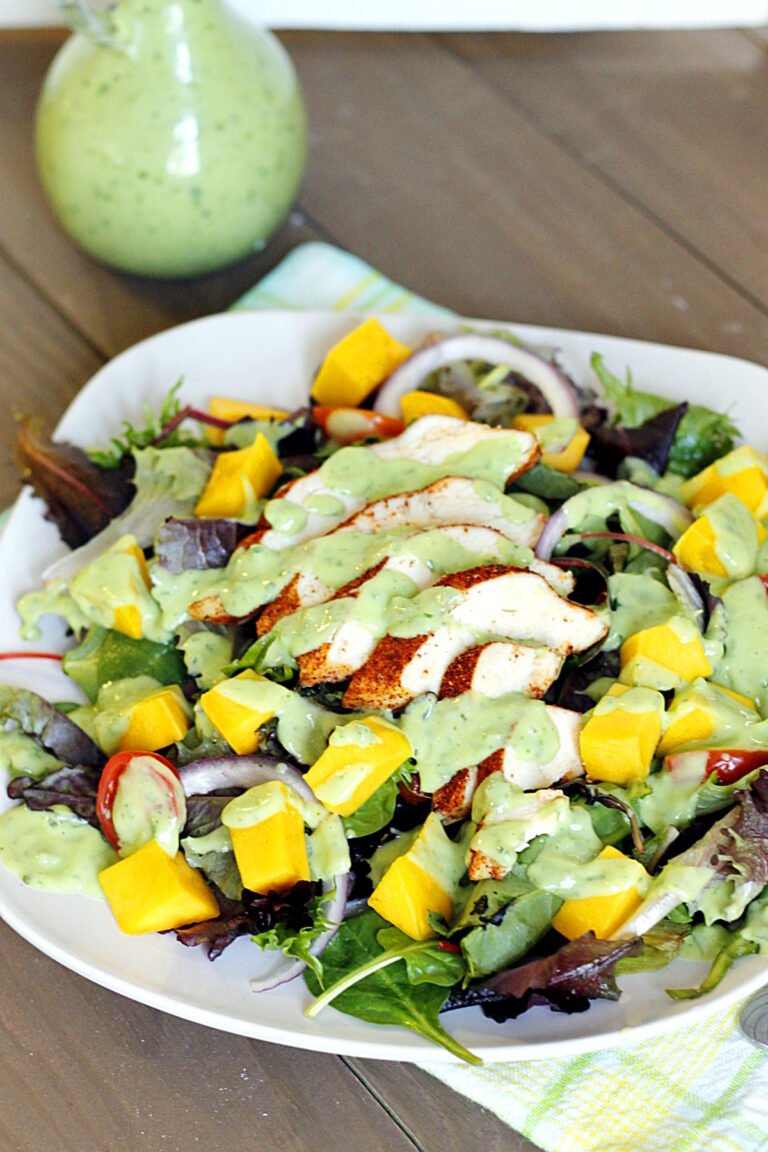 Like I said, I am so glad I didn't have to pick a winner… all of you would have won!! Seriously, go and check out all the submissions when you get a chance. You'll be drooling all over yourself before you know it!
Are you ready for the big reveal??
Here is the first place winner that was randomly chosen to win a $500 American Express Gift Card as well as a $75 gift basket from the wonderful people at the California Avocado Commission….
This beautiful Salad with Grilled Chicken, Avocado & Tomato with Honey-Lime, Cilantro Vinaigrette  from Jaclyn of Cooking Classy is the big winner!! This salad looks so yummy, and I am loving the combination of the California Avocados with that zesty dressing!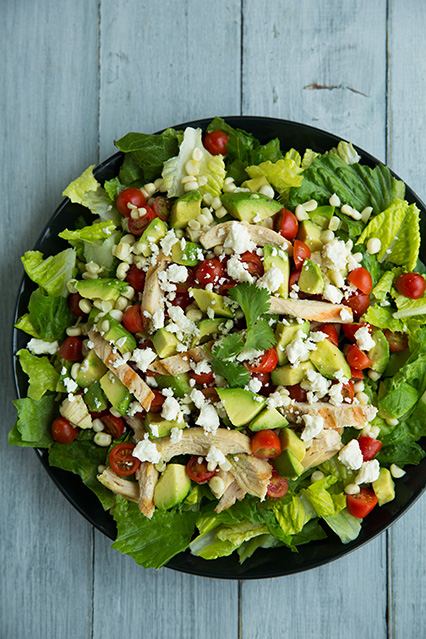 Now for our second place winner…. This Roasted Shrimp Salad with Thyme and Lemon Frico submitted by Amy of  U Try It wins a fabulous $250 American Express Gift Card!! I am totally in love with this salad. What a beautiful way to eat those creamy California Avocados!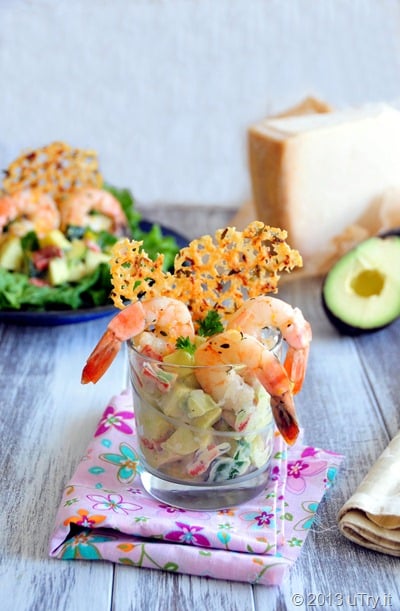 Don't forget to check out who won over at A Southern Fairytale's site too!
Congratulations to our winners, and thank you to everyone who submitted their recipes to this fun contest!
An even bigger thank you to The California Avocado Commission for sponsoring this awesome event.