Can you feel it?!
It's that time of the year when everyone gathers together to PAR-TAY!
Whether it's for football, holiday dinners, or to ring in the New Year, it's always nice to have a little snack for your guests to nibble on. Or in this case to dip.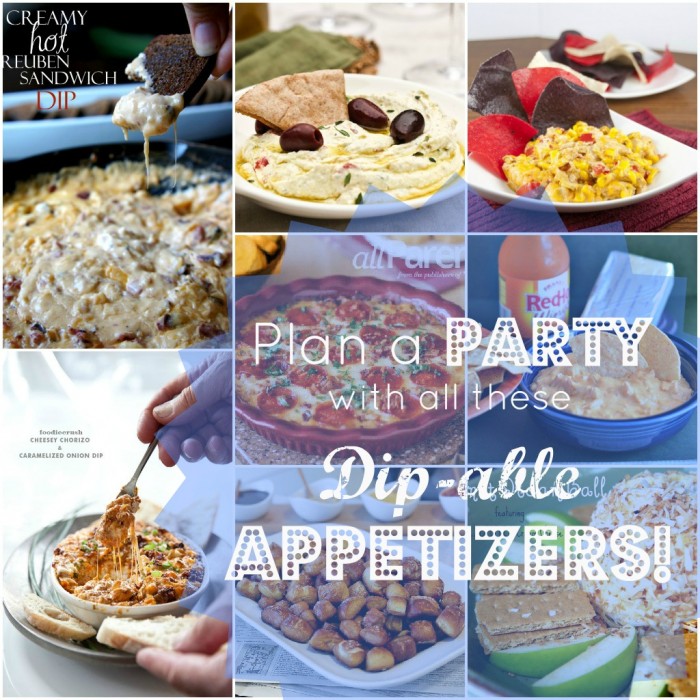 I love dip-able appetizers, so I thought I'd share a few of them that I've been craving lately. Be sure to check out all the great bloggers who have created these tasty dips, and don't forget to share your own!
Let the party begin!
I've had my eye on this Cheesy Chrorizo & Caramelized Onion Dip from Foodie Crush for quite some time now. I can not wait to make it for my family this Thanksgiving!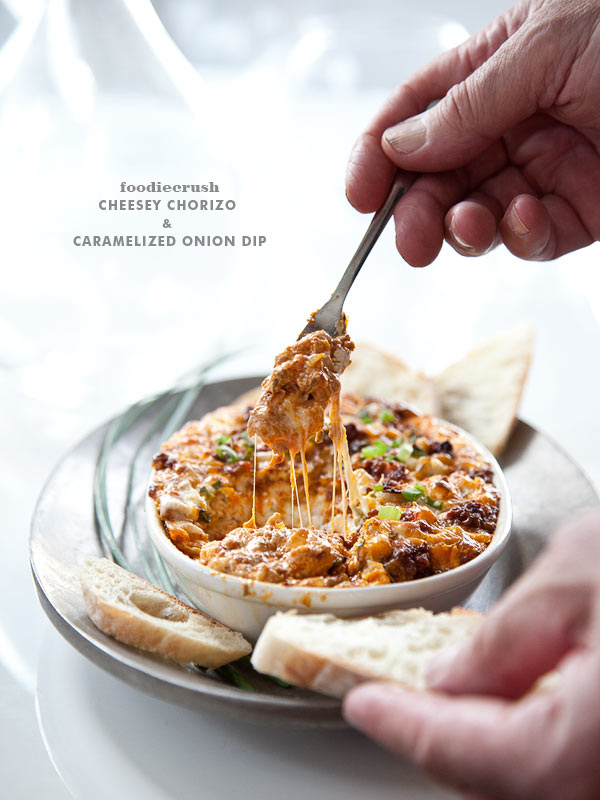 I love a dip that you can use fresh veggies instead of bread or a cracker. This Spicy Feta Dip with Roasted Red Peppers from A Spicy Perspective pairs well with pita bread and carrots or broccoli florets! Yum!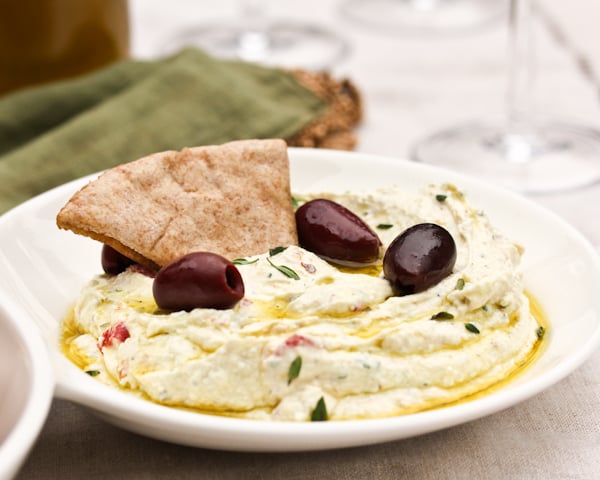 As if these Pretzel Bites weren't awesome enough, Snixty Kitchen gives you 4 different types of sauces to dip them in! Totally awesome!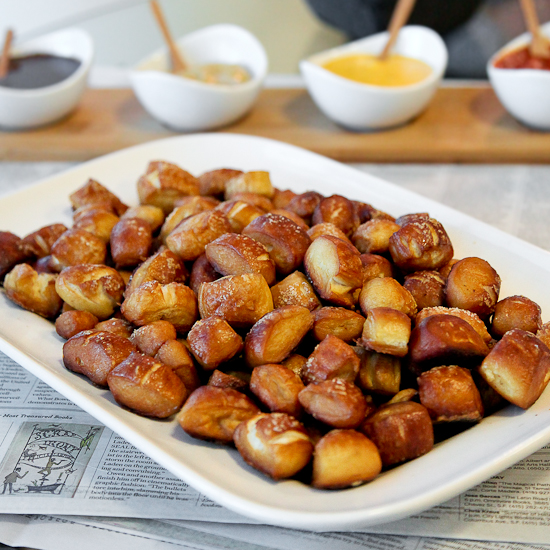 Here's a sweet dip from Madigan Made, it's Pumpkin Fluff! Bring on the gingersnaps!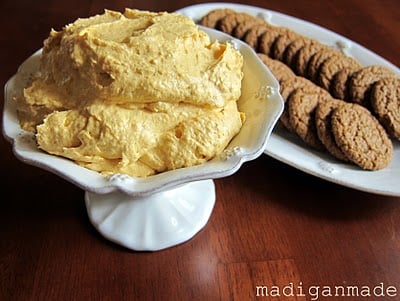 I know I just shared this recipe with you guys last week, but seriously. It's one of my favorites! You have to try my Creamy Hot Reuben Sandwich Party Dip… it's soooo goooood!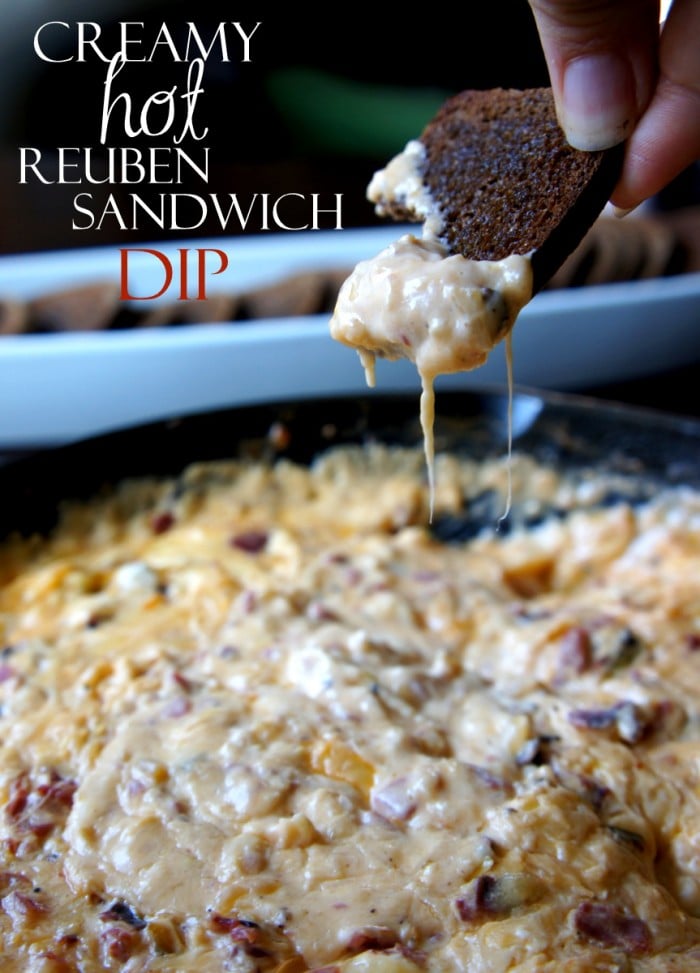 Check out this Hot Corn and Cheese Dip from Wishes and Dishes. I could probably eat the whole thing by myself!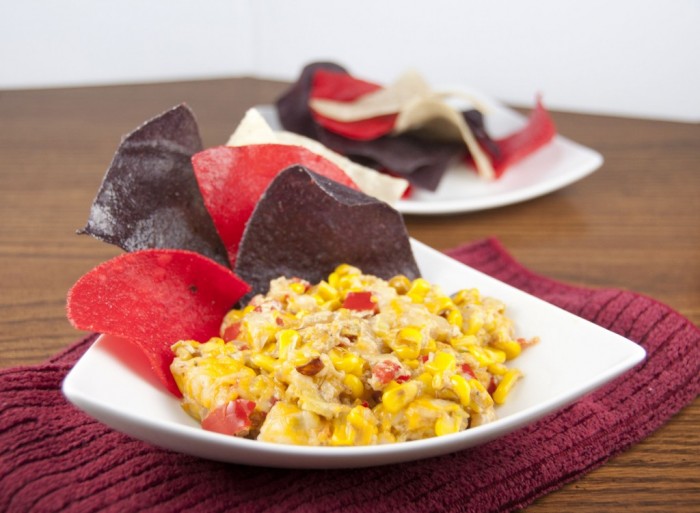 I love a good dip that makes my life easier. This Buffalo Chicken Dip is made by From Fast Food to Fresh Food and it's done beautifully in the crock pot! Bonus!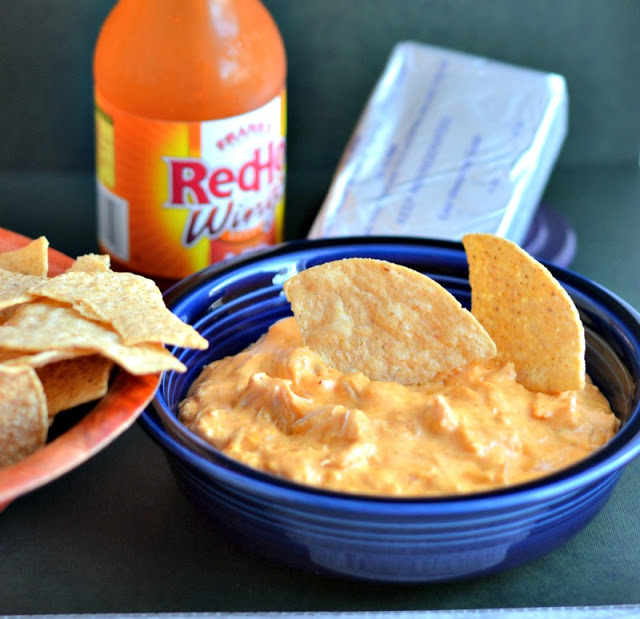 This Meat Lover's 4-Layer Pizza Dip from All Parenting is sure to win over any crowd! Give me some crusty bread and watch out!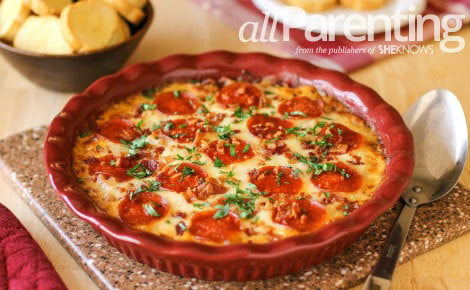 Just one last sweet dip for ya! This one I am pulling from waaaay back. It's this crazy creation that I came up with that I called my Coconut Dream Ball. It's a creamy dip covered in toasted coconut and it's great with graham crackers and apples.