Bring out the Pumpkin scented candles, and all the beautiful fall decorations… cause it's FALL!!
If you're like me, you can hardly wait to stock up on cans upon cans of pumpkin and start having bake-fest 2012.
I am starting this Fall off with a bang!
I have gathered some tasty Pumpkin Treats from around the inter-webs to get you in the baking mood!
These Pumpkin Sour Cream Bars from Fat Girl Trapped in a Skinny Body look out of this world good!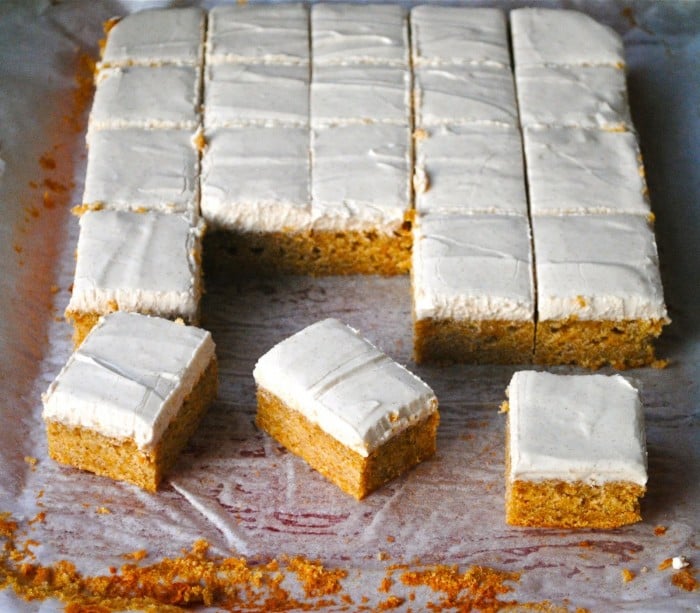 These Pumpkin Chip Cup Cakes with Spiced Cream Cheese Frosting are purely magical with a toasted coconut on top.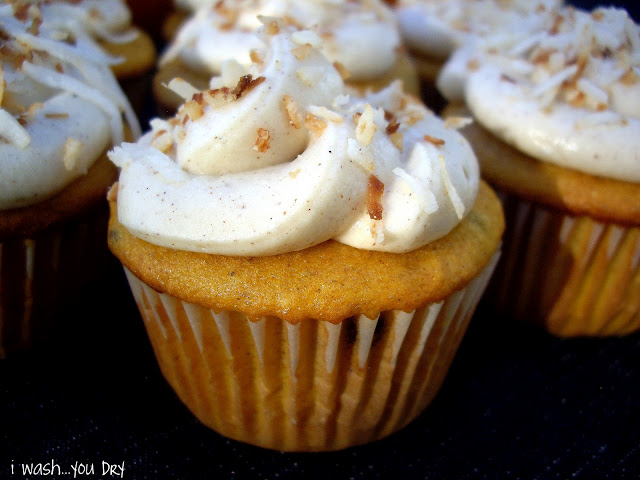 I like angel food cake, but add some pumpkin and I am in LOVE! Check out this Pumpkin Angel Food Cake with Maple Glaze from Oh Sweet Basil.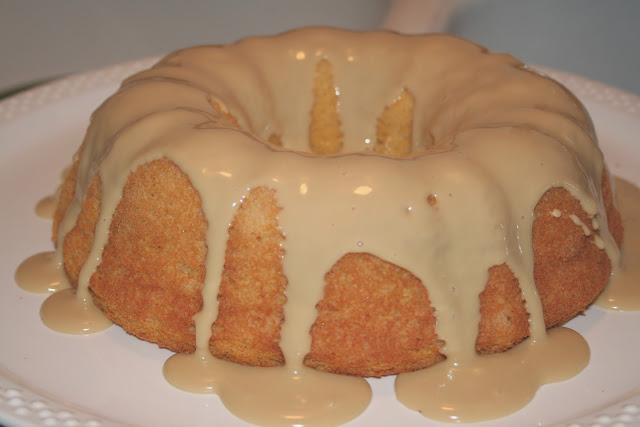 These Pumpkin Gingersnap Parfaits from Aggie's Kitchen are a perfect cool treat for the beginning of Fall.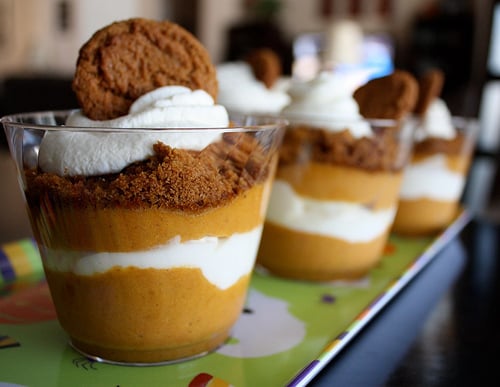 Who can resist these puffy and moist Pumpkin Oatmeal Cookies by Chocolate and Carrots?! So yummy!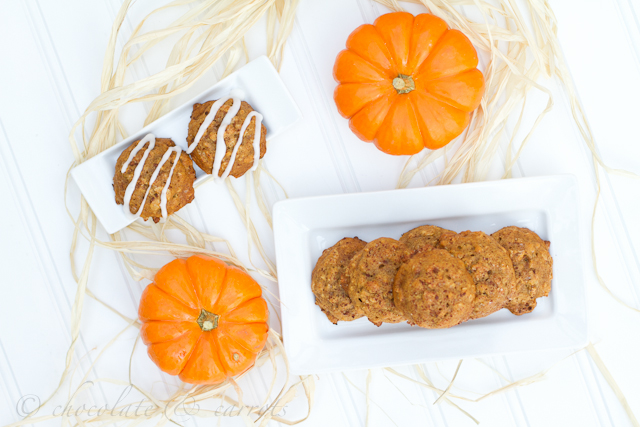 Of course there is nothing more beautiful than the Perfect Pumpkin Pie. Bring. It. On.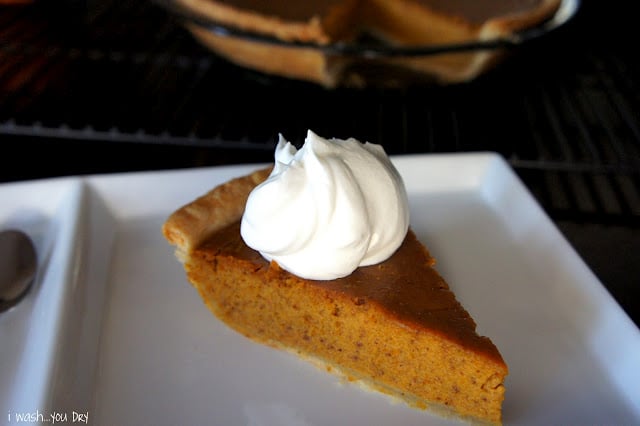 All I can say is… I want these Pumpkin Spiced Pancakes from Add a Pinch… every day this Fall!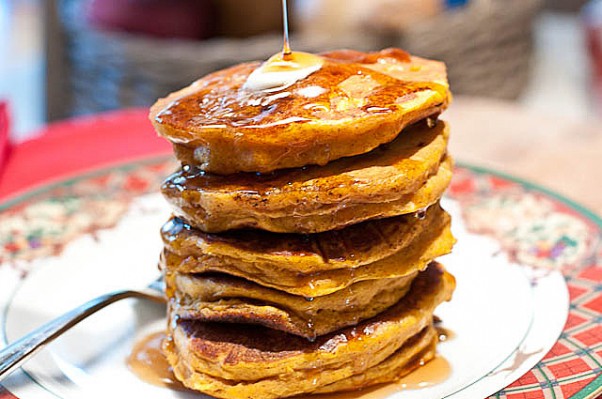 Good thing these Petite Pumpkin Swirl Cheesecakes from The Little Ferraro Kitchen are so small… portion control!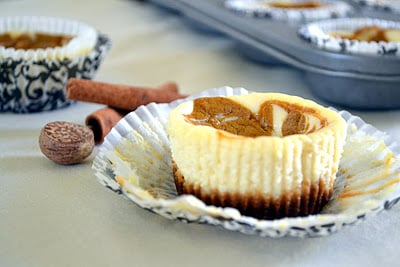 These Pumpkin Bourbon French Beignets from Doughmesstic look absolutely fantastic, and oh so simple!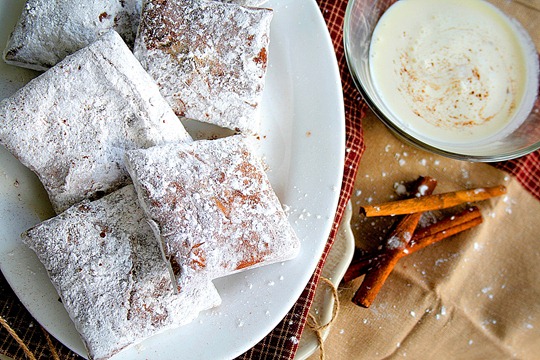 Last but not least… we need some Chocolate with our Pumpkin! These Chocolate Pumpkin Swirl Brownies from Foodness Gracious definitely hit the spot.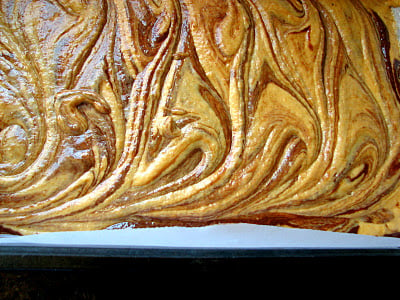 So are you feeling the urge to bake with Pumpkin yet?? I know I am! I'll be sharing a super tasty Pumpkin Recipe later next week so be sure to come back and check that out too!
Have a pumpkin-tastic weekend!