Valentines Day is right around the corner.
This year I thought it would be totally awesome to make 3D Valentines Day cards for my little girl. These were super easy and very cost friendly!
All you need to do is grab your camera and snap a picture of your little bug holding their hand out in front of them. Make sure that it's off to the side and not right in front of their face.
Like so…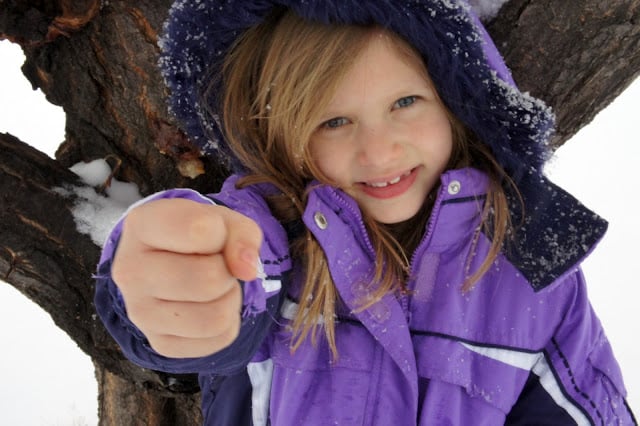 After you get the perfect picture, go to Picnik.com and edit it for FREE!
You can personalize the photo with a sweet saying just from them.
Like so…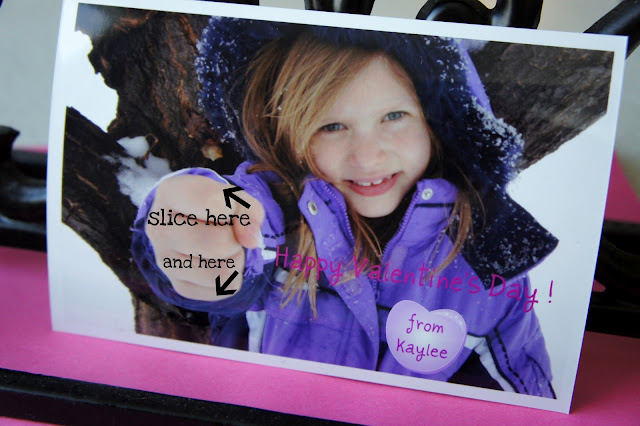 I printed my photos for just $0.13 a piece at Costco. I'm sure WalMart is just as cheap too. I also put a white border around the picture to make it more of a "card."
Then all you have to do is get a craft knife, or carefully use scissors to cut a slit on the top of the hand and the bottom of the hand.
Slip a sweet lolli-pop in and secure with a piece of tape on the back of the photo.
Like so…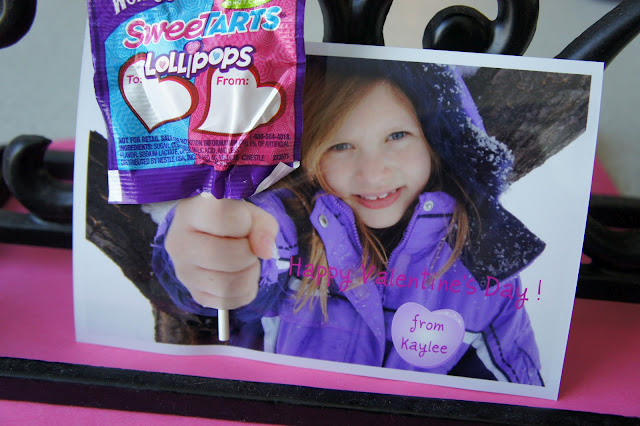 And there you have a personalized 3D Valentines Day card.
It'll be a card to remember!