Have you ever heard that eating spicy food will help you lose weight?
There is some theory behind this… let me explain!
Your metabolism is kicked into overdrive when spicy food is ingested. It increases the thermodynamic burn that goes on in the body when the food is eaten. This means the body must utilize more calories to process the food hence increasing the metabolism. You can incorporate spice into just about any meal! Heck, I almost always throw a little Tabasco on my food!
In return, you're left craving a tall glass of ice water… this is also an added benefit!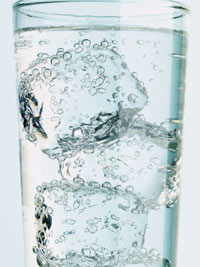 Another factor that might help to burn more calories or boost the metabolism is drinking cold water. The body has to raise the temperature of the cold water once it enters the body and it burns calories to do this.
So go ahead and Spice Things Up!! Next week look for a spicy Tamale Recipe in my weekly Dinner Menu!!