Need shredded chicken for a recipe? You can boil a chicken breast, let it cool, and then pull it apart with a fork or….
You can buy a Rotisserie Chicken from your local grocery store, already cooked seasoned and super tender! Albertson's has a Monday Family Night special, $4.99 for the whole bird! (It's in the deli)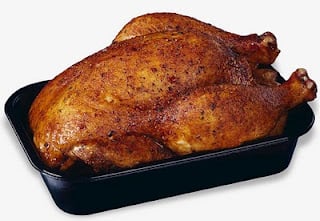 Take the chicken home, get out a Tupperware container and wash your hands.
With your fingers pull off the skin and throw that away (we don't need that stuff!). Get your fingers in there and rip the chicken off piece by piece, the kids will love to do this too (make sure they have washed hands too!). Place all the shredded chicken in the tupperware and use it during the week for any meal you need!
By having your food prepped and ready to go, you are more likely to eat it and not let it spoil.